Recently, we held a free class on "How to Sell Your Art to High Paying Collectors" and our guest instructor, Suresh May, shared the secret to selling your art at higher prices.
It's a technique that has been used to sell one piece for over 82 million. And sure, you might not be commanding millions (YET), but the concept is the same, no matter where you are in your artistic career.
And really, this works for all of the creative products you sell. Whether it's paintings, sculptures…or even t-shirts and mugs. People are willing to PAY for stories.
Watch the secret here…
…and if you'd like to watch the full and complete class presentation, get your free full class access here.
Or keep reading for a quick summary…

And all of this starts with Van Gogh's "Portrait of Dr. Gachet" that sold for over $82 million at auction and this painting is famous because of a STORY.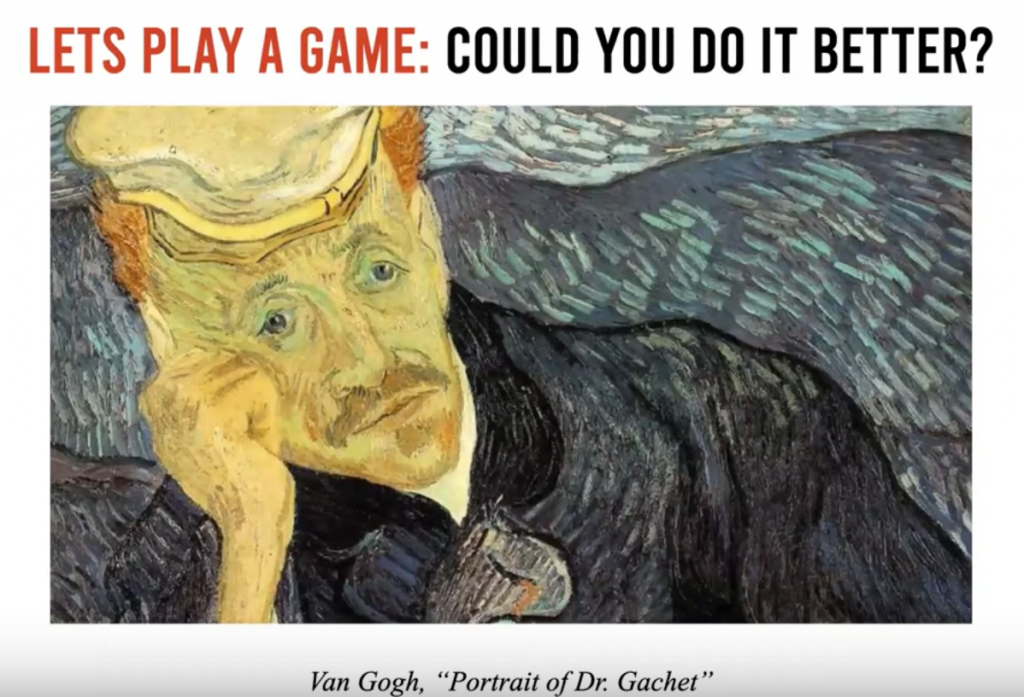 Suresh encourages you to create your own A.R.T. Story to sell your own work for higher prices.
A.R.T. is an acronym for…
A = "Art Star" – who is the star in your story?
R = "Role" – what is the stars role in your story?
T = "Twist" – what is the emotional twist in your story?
It's all explained in the video above (and the story formula behind the Van Gogh). You can also get all the details in the full free class below.
Want to Watch the Full "Sell Your Art to High Paying Collectors Using Facebook and Instagram" Class?
Get all 3 secrets to doing this by watching the full Sell Your Art Class right here.
Suresh will teach you:
A simple pricing strategy that makes your dream collectors eager to buy your art at higher prices
How to use Facebook and Instagram to find the same collectors that buy art from Sothebys
His 3 step #ARTStory method his team has used to sell 66.7% of their art in 3 hours
The #1 app to track all of your sales and keep collectors buying again and again (increase your industry status AND their net-worth!)
Click here for free access to the Sell Your Art Class…without having leaving home to do it.