Our Easy-to-Promote Instant Product Package:
228-Piece Positive Affirmations Home Decor, Journals and Card Decks EKit with Private Label Commercial-Use Rights
Launch Runs from Thursday, April 1 – Tuesday, April 6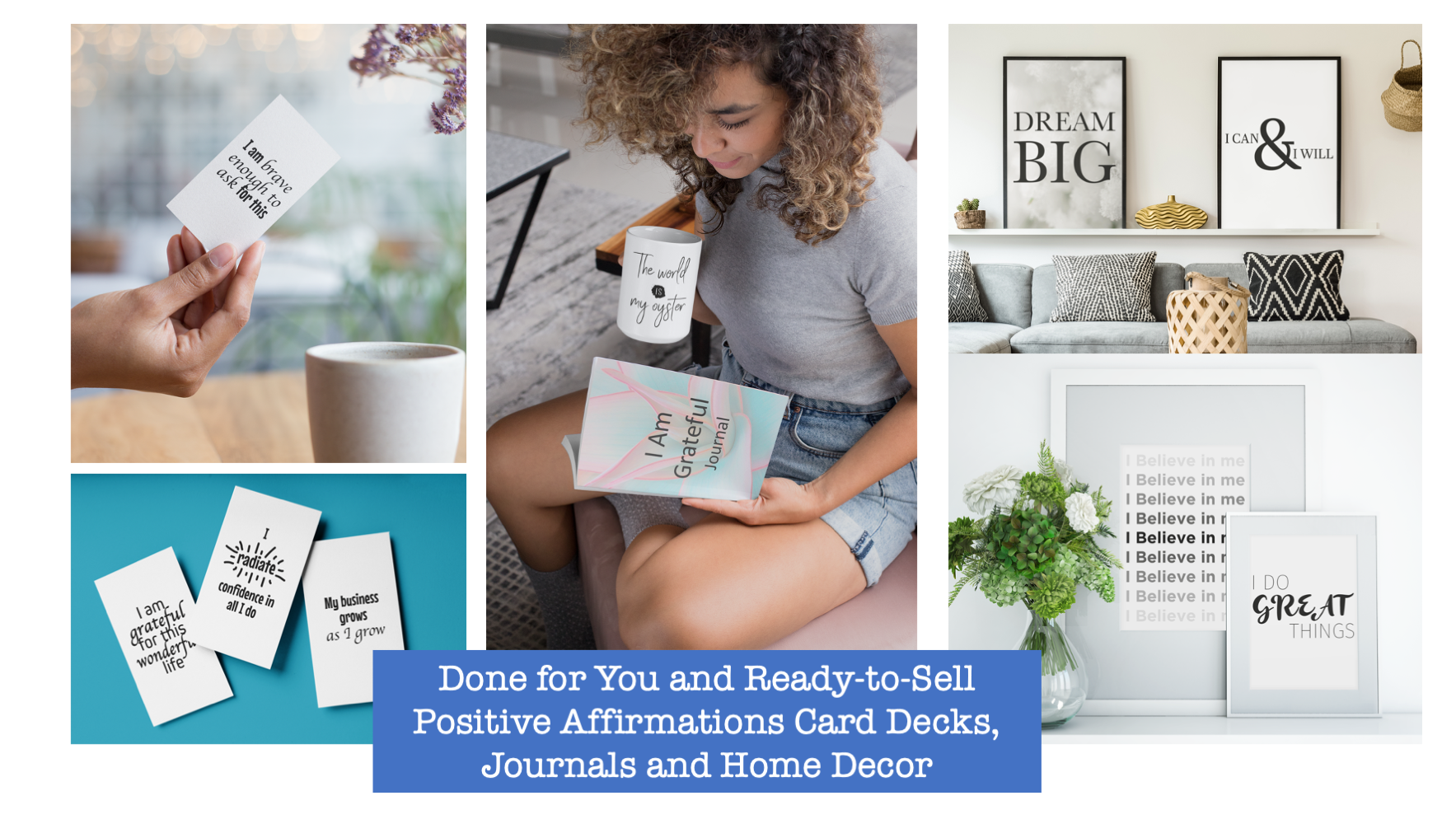 The power of affirmations cannot be underestimated. We tell ourselves stories all day long and many times, they instill self-limiting beliefs that become true simply because we think them. And that's where positive affirmations come in. They rewire the brain to believe new stories...stories that become reality.
This package of content includes gorgeous wall posters (that could be used for tshirts, mugs, social media content and more), gorgeous journals and card decks...all designed to promote a more positive mindset.
Promote the main funnel, the freebie affirmations pack and/or the informative articles...but heck, why not ALL 3 for best results and to wow your audience with all the awesome we've got going on.

Here's a peek at all the products in the funnel (freebie is listed last and is optional to promote)...

The front end package includes:
10 - 18" x 24" poster graphics

72-Page Gratitude Affirmations Journal
72-Page Positive Change Affirmations Journal

2 Journal Cover Sets

36-Card Gratitude Affirmations Deck
36-Card Positive Change Affirmations Deck

The upgrade package includes:
20 - 18" x 24" poster graphics
72-Page Happiness Affirmations Journal
72-Page Confidence Affirmations Journal
72-Page Law of Attraction Affirmations Journal
72-Page Success Affirmations Journal

4 Journal Cover Sets

36-Card Happiness Affirmations Deck
36-Card Confidence Affirmations Deck
36-Card Law of Attraction Affirmations Deck
36-Card Success Affirmations Deck
We'll be adding some extra goodies to this package, but it now includes:
36-Card Health Quotes Deck
36-Card Health Affirmations Deck
36-Card Dog and Pet Quotes Deck
36-Card Peace and Happiness Affirmations Deck
36-Card Friendship, Love and Family Quotes Deck
36-Card Gratitude Affirmations Deck
36-Card Gratitude Quotes Deck
36-Card Self-Confidence Affirmations Deck
36-Card Creativity Quotes Deck
36-Card Abundance Affirmations Deck

10 Bonus 100-Page Journals with Ecover Sets

This freebie is optional to promote. Once your customers sign up, they'll go through the discounted promo funnel to get the best price on all the funnel products ($9.95 / $17 and $27, even after launch).
The free pack includes:
10 positive affirmations graphics in PSD and PNG format

We've also added a bonus of 22 MORE graphics just like this to the front end product to encourage more sales. These are 22 MORE graphics...not duplicates of any of the freebies.

This content is perfect for (feel free to copy and paste into your promos):
Selling printable wall art...or selling a finished product (framed or unframed) ready to hang on the wall

The designs can also also be used for other print on demand products like mugs, t-shirts and more.

They're also perfect for planner covers or dashboards that you can sell or give away in digital or in physical form.

Tons of social media fodder. From the card images to the poster graphics, there's a lot of great stuff to share. Use them as posts, stories and more.

Selling printable or print-on-demand journals. These are fully done and ready go.

Selling or giving away the individual journal pages, so your customers can add them to their own journals.

Creating card decks for sale. The card decks are formatted for commercial printing and instructions are included. Or you can let them download and print.

Create a class to show your customers can leverage the power of affirmations and give them the journals and card decks as tools to work with.

Run a class that shows people how to make their own wall art and give them your designs as part of the entry fee.

Create product bundles with the matching journals and card decks. Bundle up the value and customers are more likely to say yes to buying.

Change the easy-to-edit journal designs to appeal to different audiences. These are perfect for self-reflection for kids and more.

Create high-value gifts for your best clients. Send them some beautiful framed wall art, a card deck or bound journal.

Use the images as beautiful blog or writing prompts. Just add the image to your post and start writing your thoughts on what that affirmation means to you and how your clients might benefit from it. And if you're selling the deck or wall art as well, make sure to link to it from all the posts.

...and tons MORE instant products and more.
Your Affiliate Links:

Here is your link to share this awesome product. IMPORTANT: Replace the XXXX with your EKitHub account username.
Positive Affirmations Home Decor and Printables EKit: http://ekithub.com/amember/aff/go/xxxx?i=47
Free 10 Pack of Positive Affirmations Graphics:

http://ekithub.com/amember/aff/go/xxxx?i=50



BLOG POST - How to Cultivate a Reuse and Repurpose Mindset to Grow Your Business: http://ekithub.com/amember/aff/go/xxxx?i=48

BLOG POST -

How Creating Product Bundles Make You More Easy Money

: http://ekithub.com/amember/aff/go/xxxx?i=49

This is a fabulous deal on gorgeous printable and fully editable and brandable printables and instant products, so be sure to spread the word.
To your publishing success,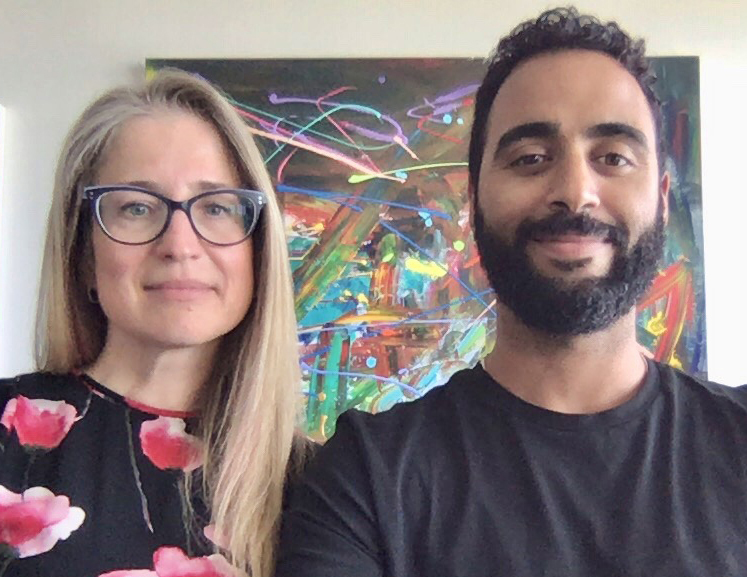 Alice Seba and Yusef Kulan
Your Partners in Content Creation at EKitHub.com