50% Commissions with Easy Copy-Paste Promos:
Our Easy-to-Promote Product and Free Informative Content:
90-Piece Homeschooling Printables EKit with Private Label Commercial-Use Rights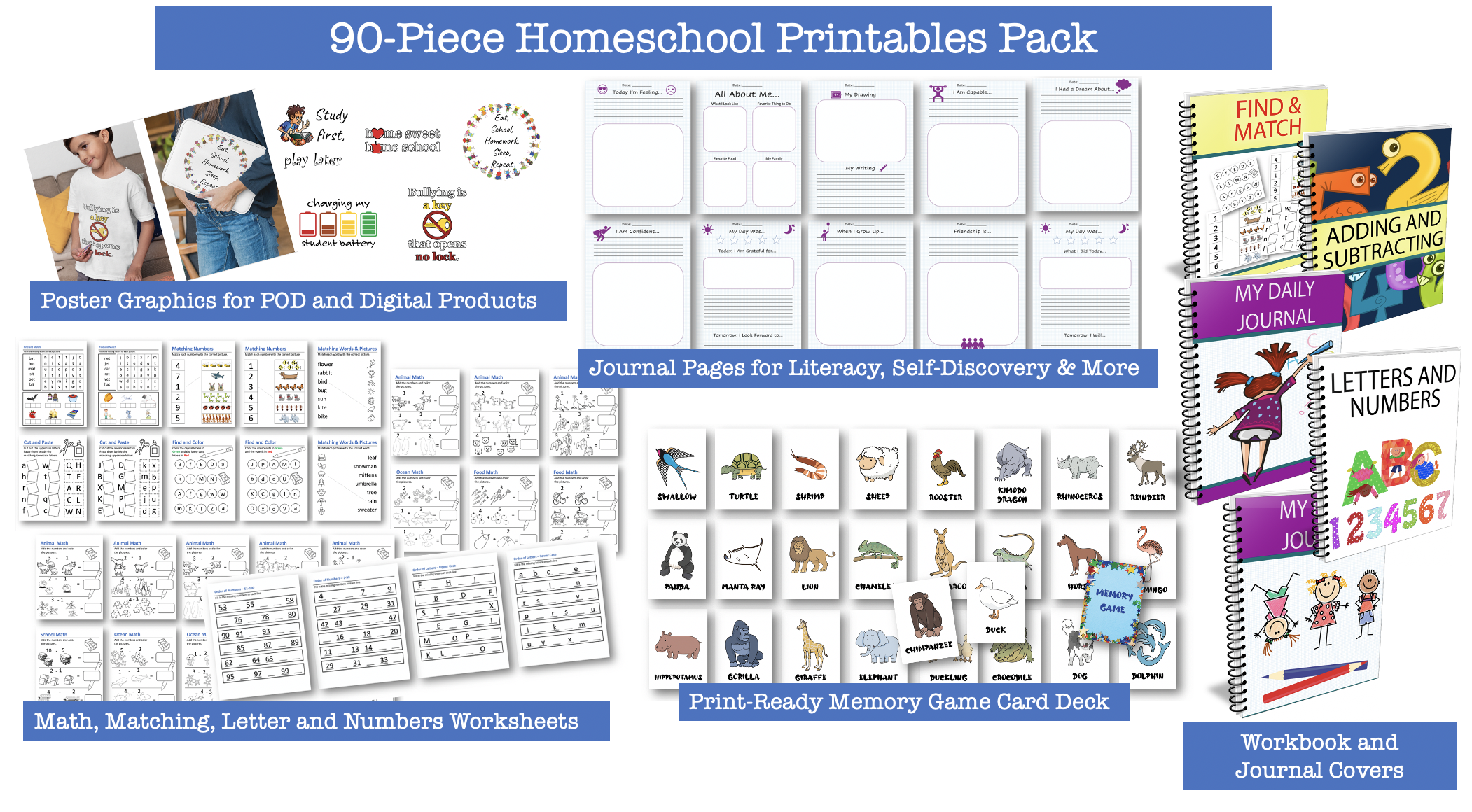 Homeschooling has always been a huge niche with so many possibilities, but with more parents homeschooling than ever right now, this a serious chance to cash in.
Here's a peek at the two products in this funnel...

Front End Package $24.95:
The front end package includes (view the sales page):
5 Poster Graphics
4 Numbers and Letters Worksheets
10 Find and Match Worksheets
20 Math Worksheets
10 Journal Pages
Memory Game Card Deck
5 Bonus Ecover Sets

Upsell Package $37 Regular:
The upgrade package includes (view the upsell page):
11 Poster Graphics
26 Alphabets Worksheets
10 Times Table Worksheets
9 Learning the Planets Worksheets
10 Kid's Planner Pages
10 Parent/Teacher Planner Pages
Emotions Card Deck
Affirmations for Kids Card Deck
5 Bonus Ecover Sets

This content is perfect for:
Creating kid's journals for improving their writing skills and self-discovery

Creating workbooks for skills like math, matching, alphabets and more.

Creating a memory game card deck

Print on demand products like t-shirts, mugs, etc.
...and tons MORE instant products, books and more.
Two Free Offers to Share: 19 x 27 Animals and Feelings Poster
If you'd like to share some awesome free content, we'll follow up with your customers to with the Homeschooling Offer. NOTE - if you promote the FREE offers, your customers will always get the original launch price offer of $14.95.

Your Affiliate Links:

Here is your link to share this awesome product. IMPORTANT: Replace the XXXX with your EKitHub account username.
MAIN PACKAGE:

Homeschooling Printables EKit: http://ekithub.com/amember/aff/go/xxxx?i=33
FREE OFFERS:
Animals Poster: http://ekithub.com/amember/aff/go/xxxx?i=37

Emotions and Feelings Poster: http://ekithub.com/amember/aff/go/xxxx?i=38

ARTICLE:
How to Reuse and Repurpose Your Printables Content: http://ekithub.com/amember/aff/go/xxxx?i=39

This is a fabulous deal on a ton of printable and fully editable and brandable homeschool content, so be sure to spread the word.
To your publishing success,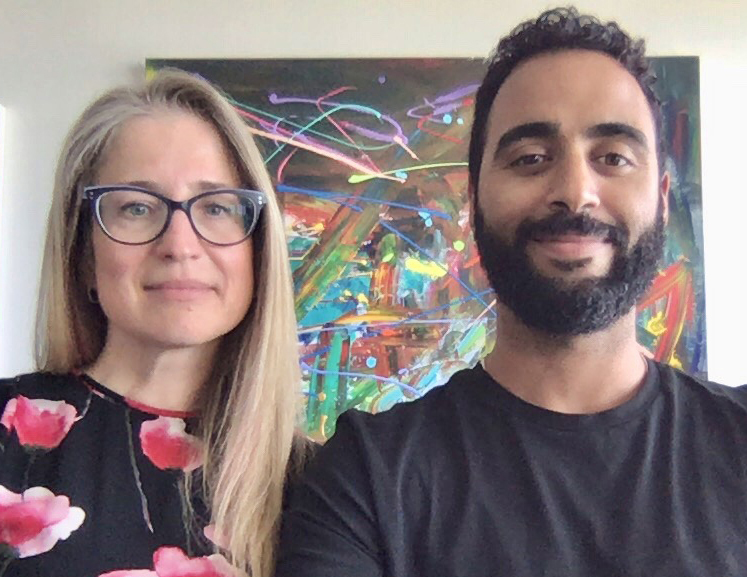 Alice Seba and Yusef Kulan
Your Partners in Content Creation at EKitHub.com