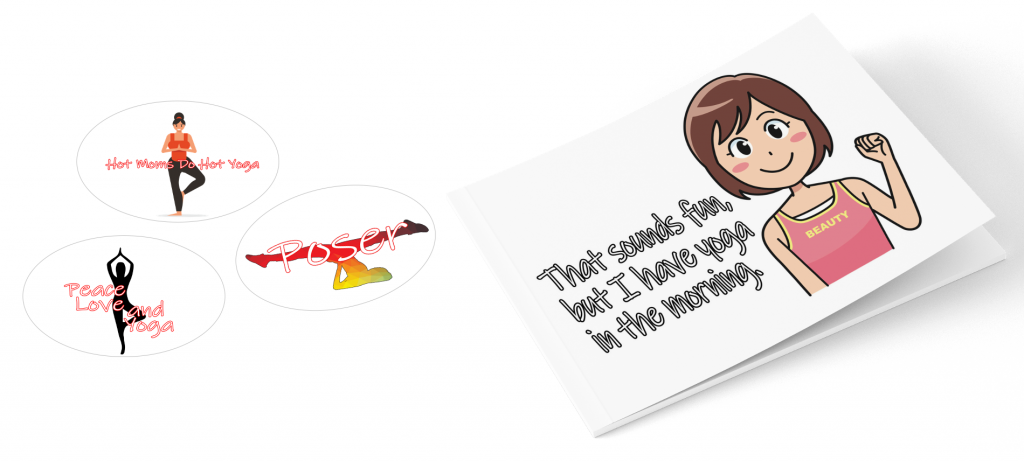 Growing Your List with Printables is Easy…Especially ​with Templates!
We hope you found our free checklists and templates for growing your list helpful. If you missed the link for those, you can download them here.
Let's talk more about free gifts you can give your list, especially since we've created a Yoga Ekit that makes it easy for you to make free gifts in the yoga niche. If you still need to pick it up, go here to get the Ekit at a crazy good price.
Whether you're in the yoga niche or not, let's use those product templates as an example. Of course, you can use any of our product templates from Etsy shop to implement these ideas as well. And remember, when you pick up 3 or more designs, you save 50% on your entire order.
Making Free Gifts for Your Subscribers
The best free gift you can give is something that makes customers want to buy your product. So it can give them a little taste of what you have to offer or it could give them useful information about starting to solve their problem…and then your product actually solves that problem. 
But let's focus on giving taste tests here.
If you sell coloring books, why not give out a few free sheets? Once they sign up, you can give them a special offer to grab your coloring book or offer a special coloring book bundle they can't find anywhere else.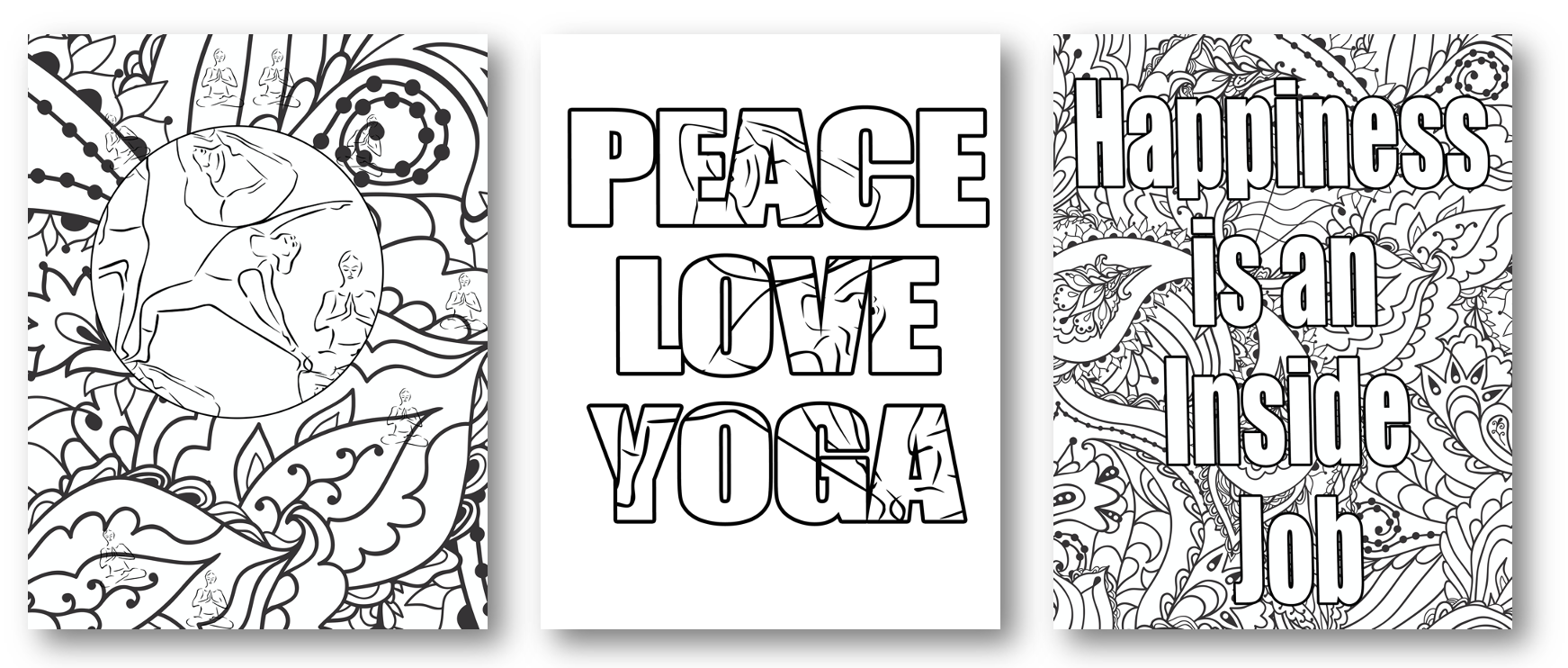 If you sell journals, give them a simple mini journal to download and print. Then follow up with journaling tips and offers for your journals that include writing prompts, how to info, coloring pages or other cool things journaling fans would love.
If planners are your game, why not give out single planner pages for a specific purpose? Our Yoga Ekit contains some blank templates you can edit to your heart's content.

If you sell t-shirts, mugs and other merchandise…lure them in with your fabulous designs. You can give them printable stickers and note cards. Then give them a special offer, so they can show off their love of yoga (or whatever your niche is).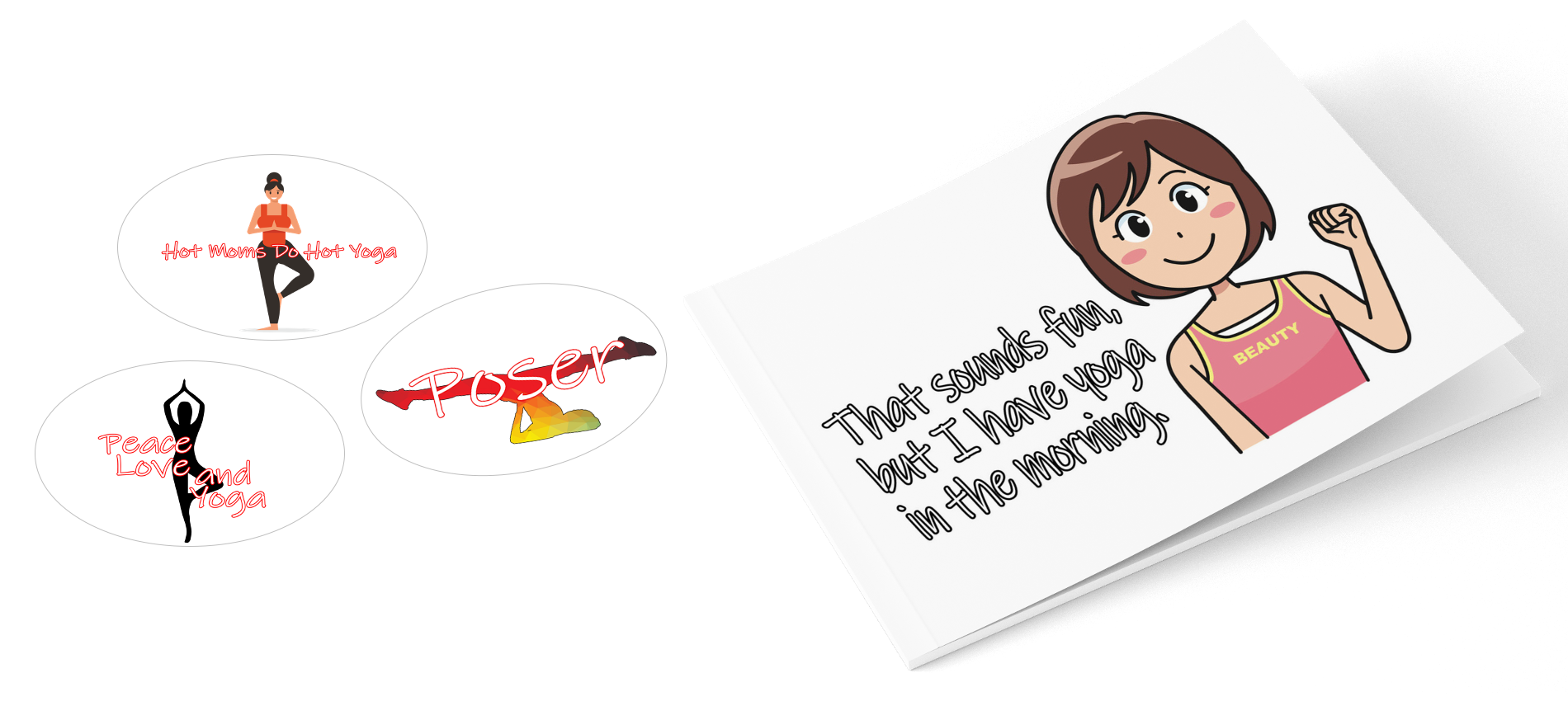 Of course, there are many kinds of printables you can make to create your free gifts. For example…
* Workbooks and Worksheets* Journals* Planners* Checklists* Calendars* Stickers* Activity Pages* Flash Cards* Playing Cards* Tracking Sheets* Lesson Plans* Menus* Recipe Cards* Scrapbook Layouts* Schedules* Shopping Lists* Coloring Pages* Spreadsheets* Patterns* Calendars* Wall Art* Note Cards and Stationery* Index Cards (for Recipes, Instructions, etc.)* Shopping / Supply Lists* Tracking Sheets (Diet, Exercise, Etc.)* Gift Tags* Bookmarks* Party Favors* Party Decorations
…but there are so many more possibilities. 
Hope you found this helpful for getting started in growing that list. 
If you want to make any of these printabless shown, be sure to grab the Yoga Ekit before the special pricing ends. We'd hate for you to pay too much!