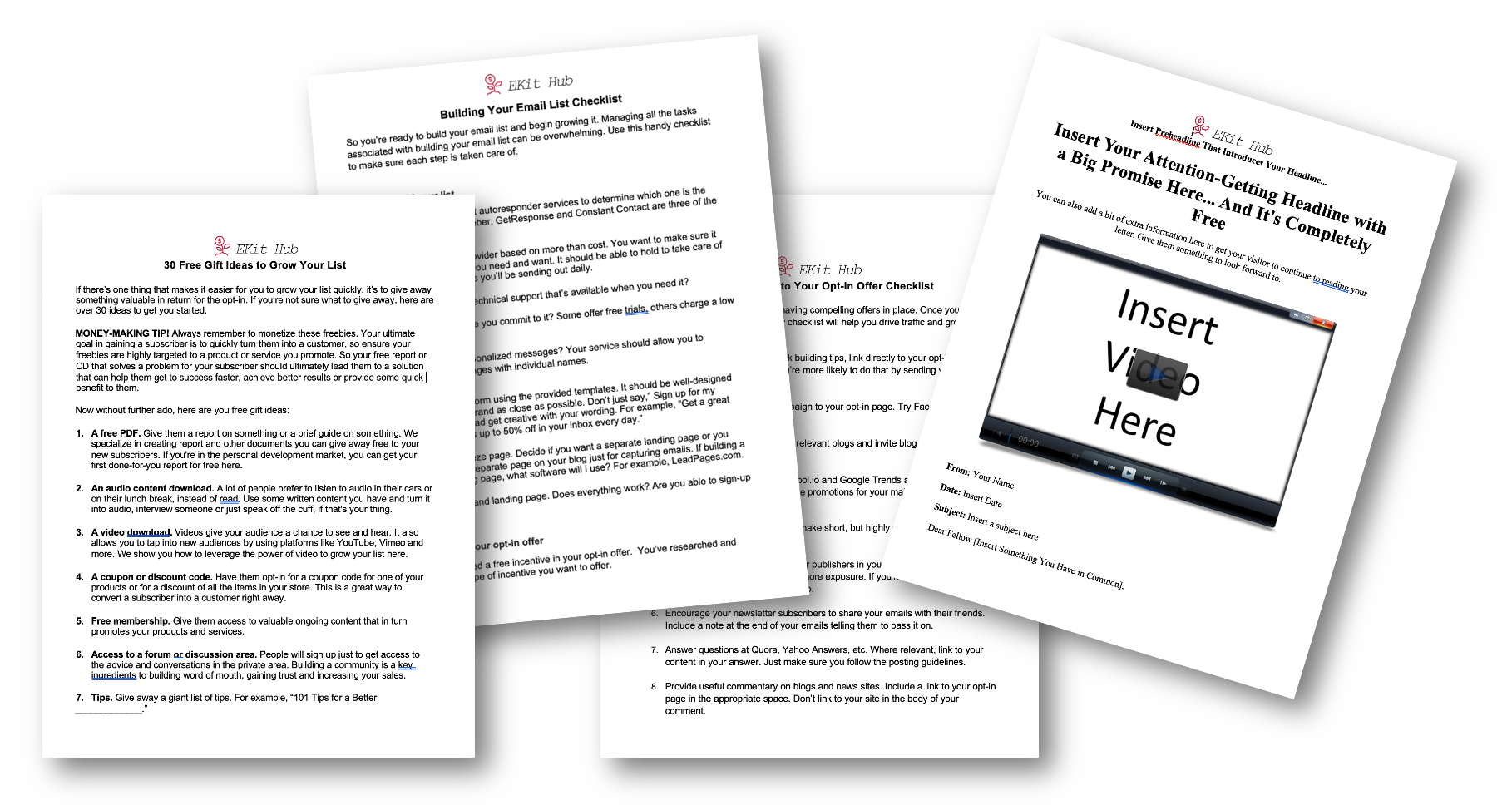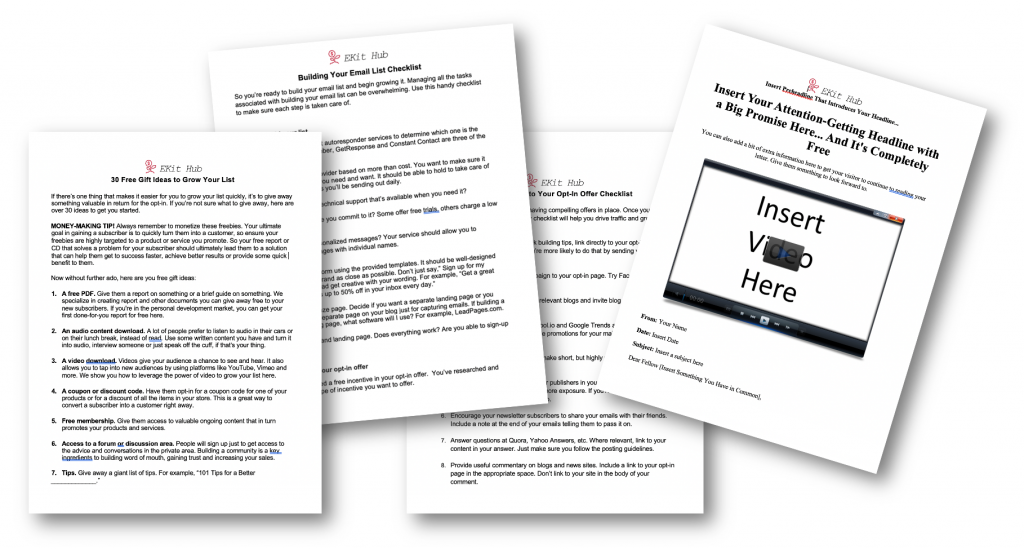 Did You Know These Email Marketing Facts?
 Email produces an return on investment (ROI) of $40.56 for each $1 dollar invested? That's an ROI of over 4000%  ~ Direct Marketing Association
80% of retail professionals say that email marketing is their greatest driver of customer retention? Social media is a distant second at 44%. ~ Emarketer
Email is a much more commercial and direct way to reach your customers. And while email may have less importance in many people lives than it used it, it's still the #1 way you're going to sell your products over and over to your loyal customers.
But we happen to know:
A lot of business owners don't bother to build their email list because it does take work and sometimes it feels like forever until you get results.
The GREAT NEWS is, the work you put in today will serve you months and years from now.
BUT if you don't put the work in now, you're going to miss out on that benefit.
So to make it easier for you…
Download our Free Checklists and Opt-in Page Template
We've uploaded a handy folder to our Google Drive that includes:
An email marketing checklist to help you with all the steps of getting set up.
An opt-in page template in .doc format that gives you the basics of what you might include in your opt-in page.
30 free gift ideas you can give to your subscribers that will make them want to join your list.
28 ways to drive traffic to your opt-in offer
Next List Building Steps:
 1. Be sure to grab a Niche EKit to make it easy, so you can create QUICK printable products like journals, planners, note cards and print-you-own wall art that can be used as free gifts to grow your list.
 2. Get that opt-in offer created, so you can start building your list. Even if you're selling products on Etsy or another platform, you still need your mailing list. Don't let those big companies keep your customers to themselves. 
Here are 3 ideas for getting your customers off of those platforms and onto your list. Include this information with the package you ship or in a document with their downloadable files…or whatever point of contact you have with your customers.
Give your customers a bonus download related to their product purchase. Ex. If they bought a coloring book, offer some extra free downloadable coloring pages.
Offer your customers a coupon they can use on their next purchase.
Provide instructions for using the product on your website. Give them the link and on the instructions, offer them some free gift for subscribing to your list.
3. Drive traffic to that offer. Use the 3 ideas above for your new customers and check out that free checklist for 28 more traffic building ideas.
4. Join our EKitHub Facebook Group where we'll be sharing more tips and tools. We've also got a big list of printables ideas to help you brainstorm ideas for products for sale AND for your free opt-in offers. Be sure to check the comments area of that post as there are many more ideas.
We hope this provides a great start and some inspiration for building your list. Please do join the group because you are always welcome to ask questions and get feedback on your opt-in offers and anything else you need.