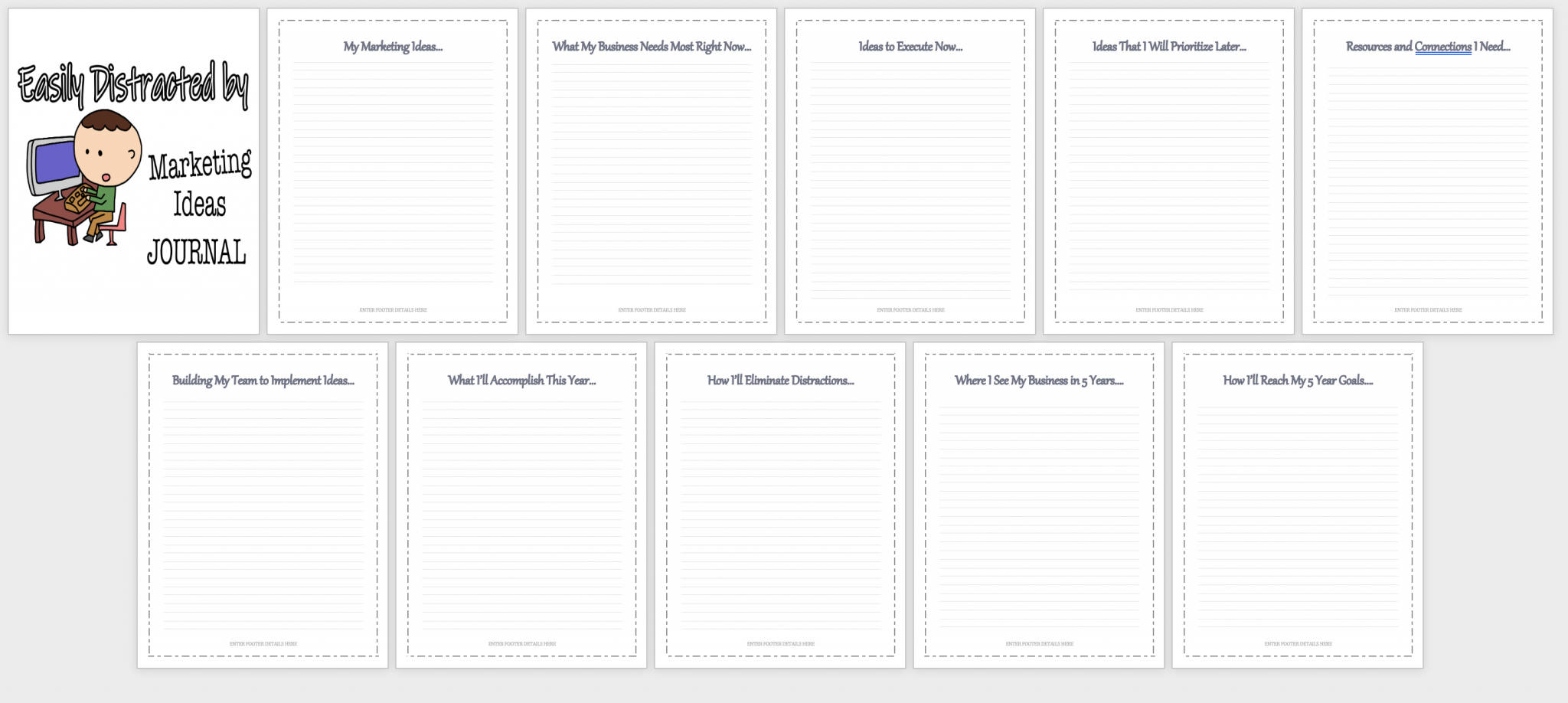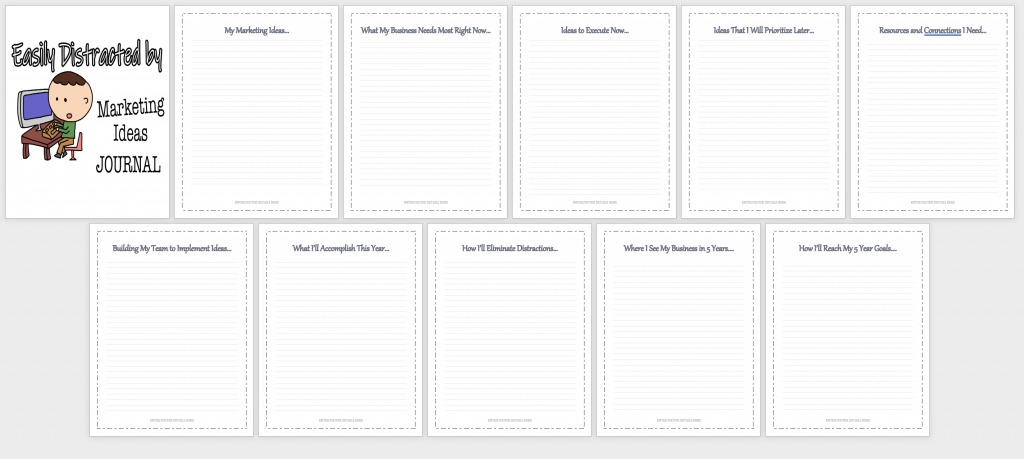 See how easy it is to take a quick graphic design and turn it into a journal. We've also included a journal template at for your convenience, so you can implement this quickly.
Here's a 10-page journal we added, using one of our product template designs.
We used:
…and that's it. This is a quick 10-page journal, but you can easily expand it with:
Marketing and entrepreneurship quotes (or appropriate topics for your journal subject)
Plenty more writing prompts
Blank pages
To do lists, checklists, worksheets to make it more interactive
Sheets to color or doodle
And all this can be done fairly quickly. Then you've got a journal you can use for:
An opt-in to get a subscriber
A product for sale (digital or physical)
An action-oriented extra for your info products and courses
A gift for your customers and clients
It's that simple!
What To Do Next:
It's easy to start creating and giving away or selling your own journals. Here's what to do now.
Put the tips above to good use and you're ready to roll.