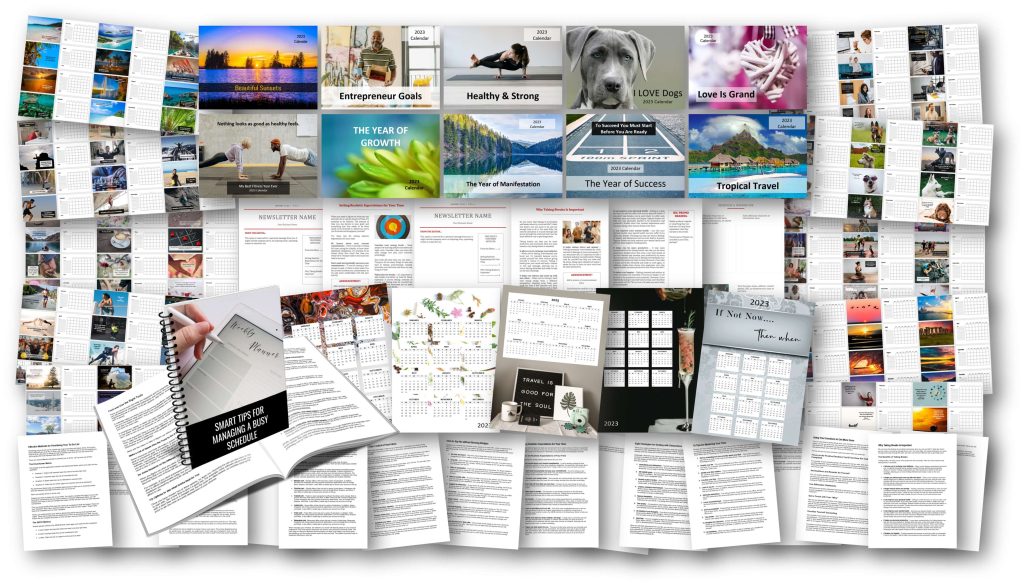 If you've picked up our 2023 Calendars + Printables Pack (or are about to), here are 13 business-building ideas for implementation. And really, they'll work whether you use our done-for-you content or create your own.
As a recap, the commercial-use package that you can get here, includes:
10 Done-for-You 12-month Calendars
5 At-a-Glance Calendars
Smart Tips for Managing a Busy Schedule Report
10 Organization and Scheduling Articles
1 Newsletter
10 To Do List Templates
10 Checklist Templates
Here are the 13 ways to use the calendars, to do and checklist templates to help build your business …
12 Month Calendars 


Make these products for sale. They can be for your customers to print or you can print on demand and ship to the customer with a comb binding.
Use them as a digital printable download to grow your list. It's a timely free offer that your customers will love. Be sure to include an "upsell" and follow-up for some of your products for sale that will help them get organized for the new year.
Ship them out as client gifts. Add some other useful printables as well to boost the thoughtfulness of your gift.
For any gifts or free downloads…add your logo, branding, and a special coupon or offer for each month.
At a glance calendars …


These are cute extras with .PSD files included, so you can change the backgrounds to be anything you'd like.
Print these out and send them in the mail. Add your branding and put a special offer on the backside…or even the front side, if you want. 
Give them as free printable gifts to your customers….and of course, include your branding and a special offer on it as well. 
To Do Lists and Checklist Templates


These can be used for anything you want to help your customers keep track of. Whether you teach them to organize their homes, reach their business goals or lose weight, these are fully customizable to-do lists and checklists.
If you already have a course or training program on a certain topic, these to-do lists and checklists can be customized to help your students get RESULTS from what they learn.
The to-do lists can be free printable gifts that you use to grow your mailing list. Of course, make sure to include a relevant product for sale once they sign up.
Add them to your membership site to boost its value.
Print them out and send them to your customers. If have a relevant special offer that can help them achieve their goals, add that to the back of the printable.
Create products for sale. Detailed checklists and to-do lists can be a very handy reference for your customers.
Again, whether you create such content yourself or use our done-for-you content, use these ideas to grow your audience, increase your sales, grow customer loyalty and more!
But we recommend saving yourself tons of time by grabbing our ready-to-publish pack below.
Click here to get the 2023 Calendars + Printables Pack at the best price.
If you need more ideas, come on by the EKitHub Facebook Group. Always happy to help!
To your publishing success,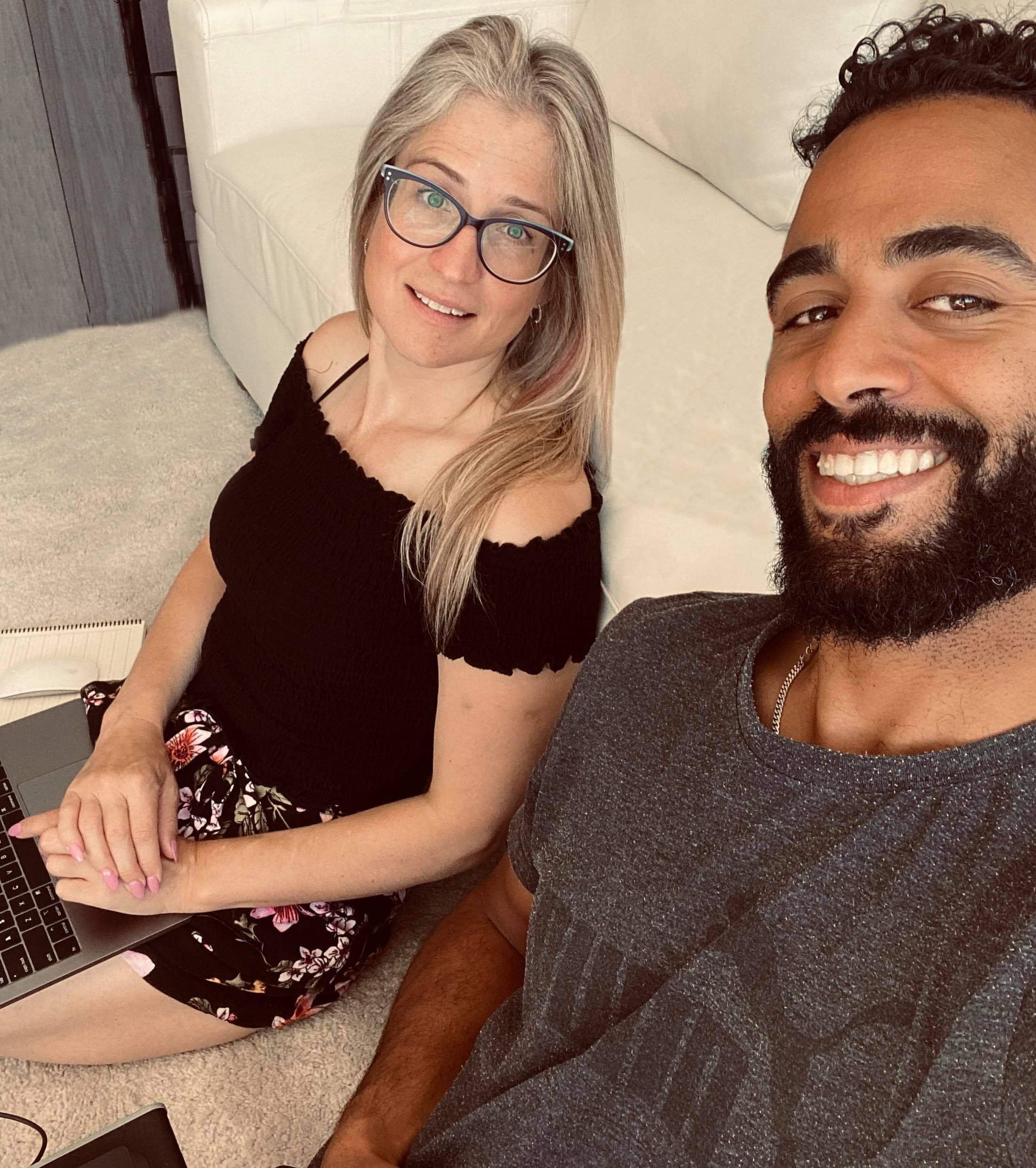 Alice Seba and Yusef Kulan
Your Partners in Easy Product Creation at EKitHub.com