As you probably know, we love to create done-for-you planners and individual planner pages for you.
Here's a peek at the BONUS Work-at-Home Planner Pages from our Entrepreneur's Ekit. They're already done-for-you and ready for you to publish with commercial-use rights…but you may also want to create your own, so keep reading.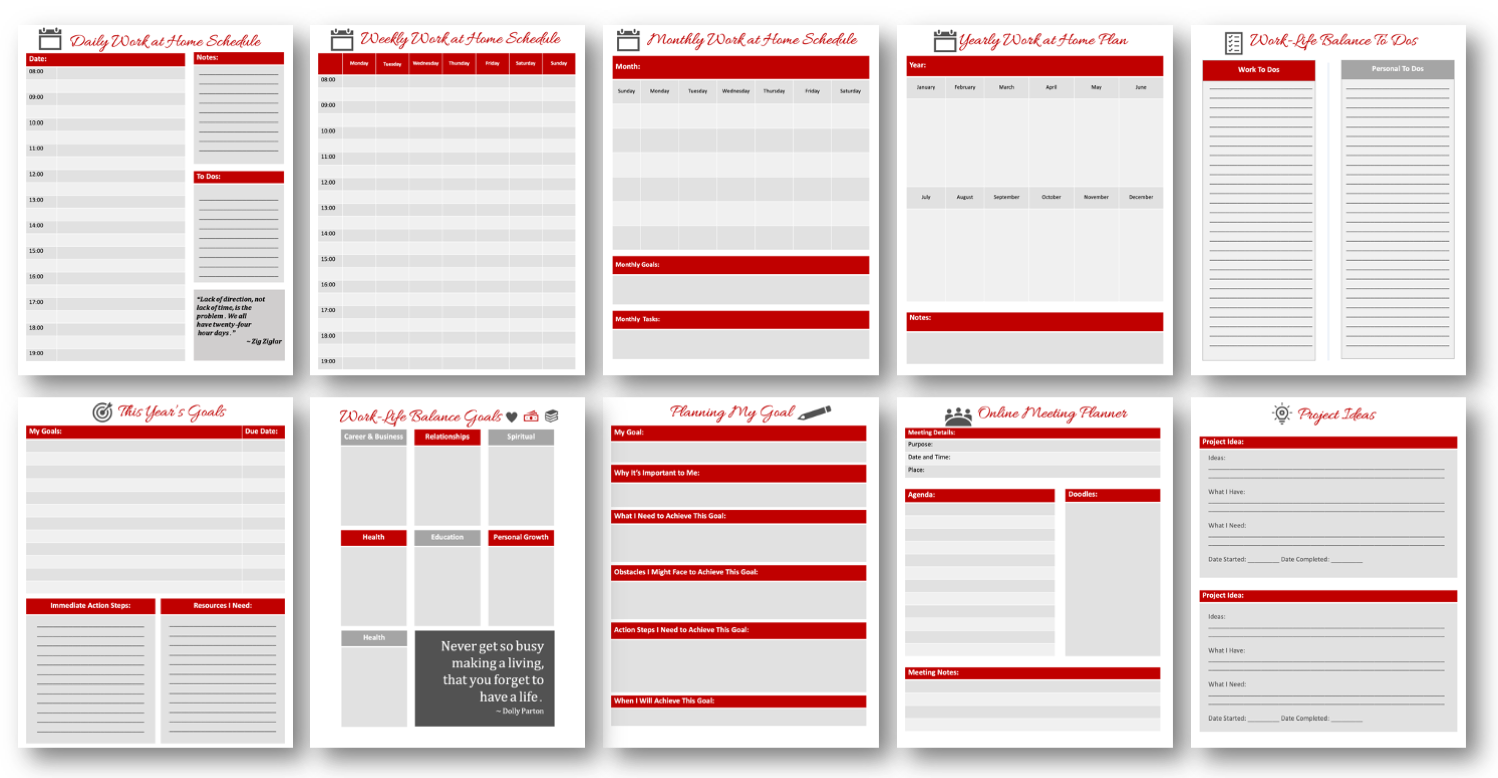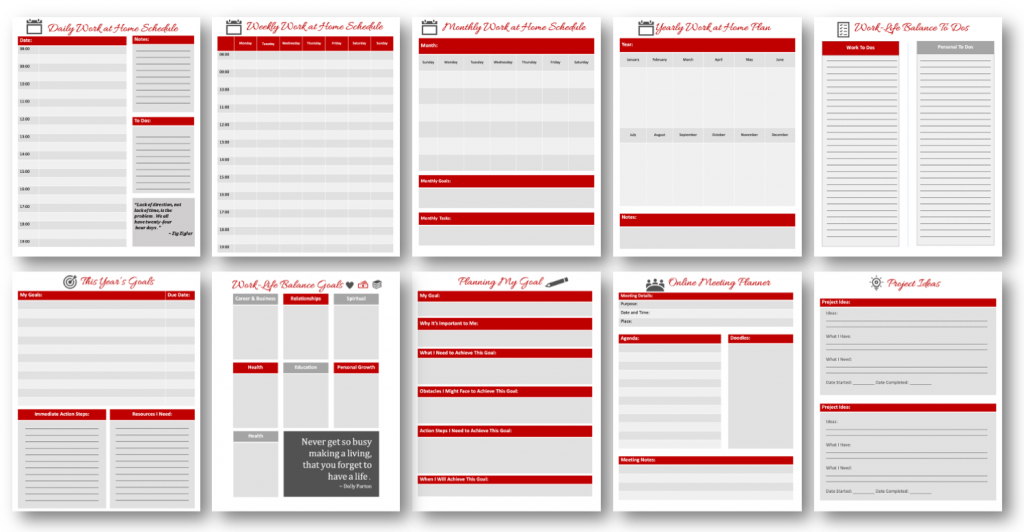 The cool thing about planners is there are endless possibilities. Obviously, you probably want your standard daily, weekly, monthly pages, but for the rest…the sky's the limit.
Some customers may just want pages for specific pages, but others like to use their planners for journaling, recording things or keeping checklists as well, so you can come up with all kinds of ideas here.
Some ways to brainstorm ideas:
Google Images is a great search tool to look for "xxxx planner pages", "xxx checklists", "xxxx worksheets", "xxxx planners". Of course, you can do a regular Google search, but I find an image search to be very useful since it's visual and I can see if something catches my eye.
Do the same type of searches on Etsy and any other similar sites. Have a look through all the images in all the listings. You never know what ideas it might spark.
Keep a list websites that sell a lot of planners in your niche and browse them regularly, sign up for their newsletter, etc.
You can also look at planner pages in other niches and see how they might be adapted to your niche. For example, we often adapt a "goals worksheet" into our planner page collections.
And obviously, you aren't going to copy other people's layouts or ideas, but have a look through a bunch to come up with what YOU think would be the best way to lay out such a page. You know what your customers like best. What would be useful to them.
And that said, use your customers and subscribers as a resource…
Ask them what their challenges are in getting organized in a particular area. Then you come up with the planner page solution!
You can also ask them more directly what type of planner pages they are looking for.
Do this as an automated process when they buy or sign up for a free printable. On the thank you page or in an automated follow-up email, include a link to a form where they can submit their answer to a question like, "What is your biggest challenge when it comes to getting organized for your wedding?" – for example.
And please, do share your ideas for brainstorming planner pages. We'd love to hear them in the EKit Facebook Group here.