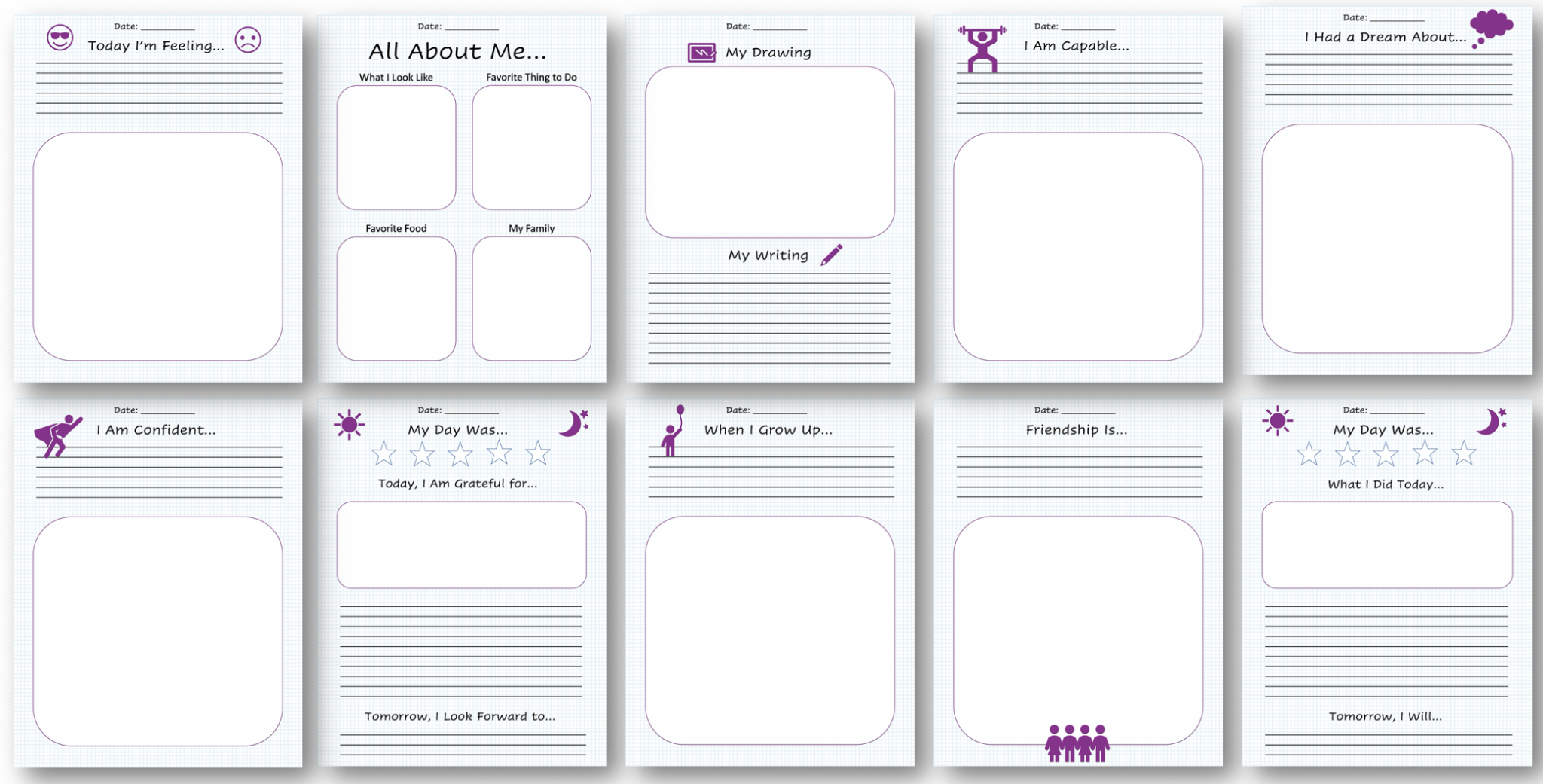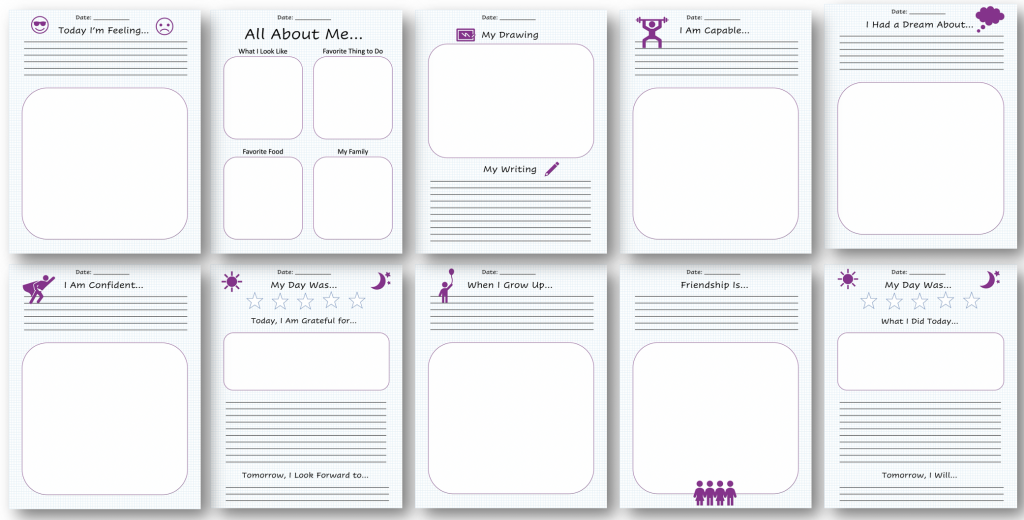 Let's talk about reusing and repurposing content because when you've got ready-to-publish content, you've got TONS of BUSINESS-BUILDING options.
Let's use our journal pages from our homeschooling pack as an example. Have a look at the pages here…
Here are some things you could do with journal pages (or any pages you may create or purchase):
In the case of kids journals, many hot-selling journals are simply repeating the same writing task each day. So many journal pages could be a journal in itself. Ex. "I'm Awesome Journal", "Dream Journal", "Gratitude Journal", etc".
You could also combine all the sheets into a journal and repeat them on a weekly basis or come up with new ideas to create a journal that explores more personal development areas and skills.
Each sheet would be a great give away to grow your list. You could bundle up a few sheets or give out one at a time. Add some instructions or a lesson plan to the giveaway and you have a more comprehensive and useful free gift for your audience.
Sell the sheets individual or as a bundle. Create new sheets in the same style to boost your catalog.
Teach a journaling for kids class and use these for your lesson plan. You could teach kids directly or teach homeschooling parents how to get their kids more interested and productive with their journaling.
Run a contest on your website where you accept submissions for "What is Friendship", "The Craziest Dream", etc. You can have sponsors give away prizes and you build your traffic and list at the same time. It's a great community building tool.
Put them into your membership site as new monthly content. These are high value printables your customers will love.
Just a few ideas for you and while these are specific to the journal pages, you can see how this might apply to other content AND how easy it is to come up with a variety of ideas for all the content you have.
With that in mind, if you need repurposing ideas for a specific type of content you have, tell us about here in our Facebook here. We'll help you brainstorm.
And if you'd like some content to practice with, grab our 90-Piece Homeschooling Pack here.
You'll get journal pages, worksheets, a card deck and tons more to put to good use right away.