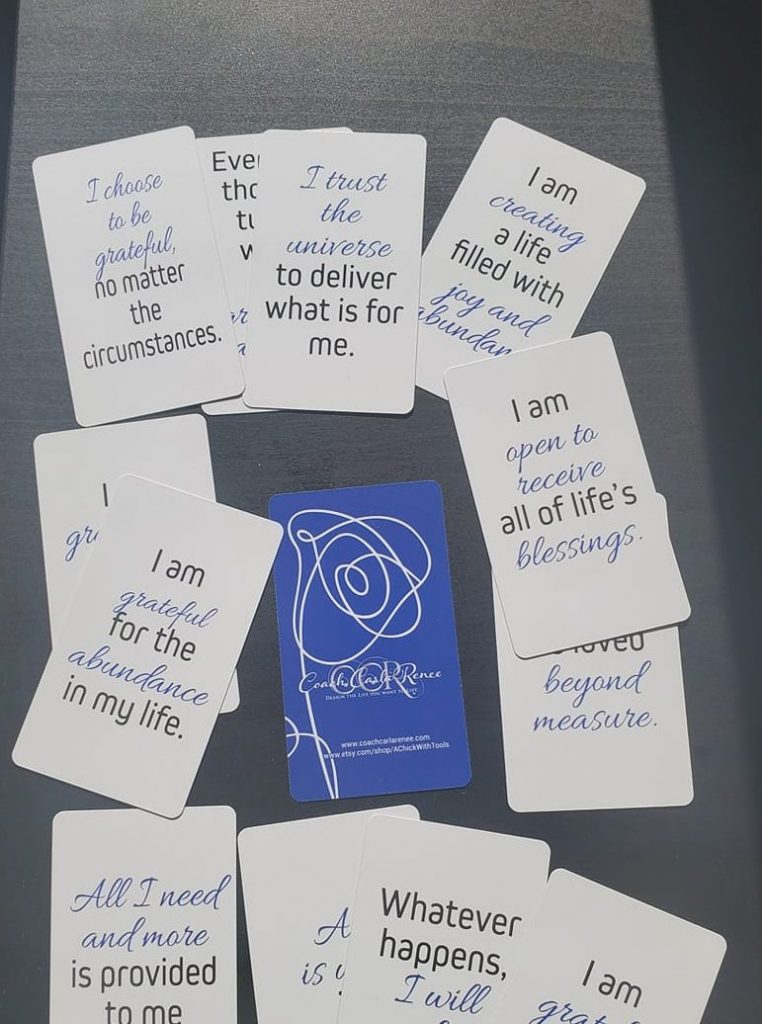 We've been having some fun sharing some inspiration over the past few days, showing you how our customers are customizing our content with awesome results.
And don't worry if you miss anything, we'll send a recap soon.
Plus, to make it easier for you to run with your own inspirational ideas, we're extending original launch pricing to the products the examples come from.
Next up, is our a card deck customization that was done by our customer, Carla Stokes. Have a look.
And psst, if you feel inspired by this example, here's the link to grab this Card Decks EKit…so you can go work your own magic too.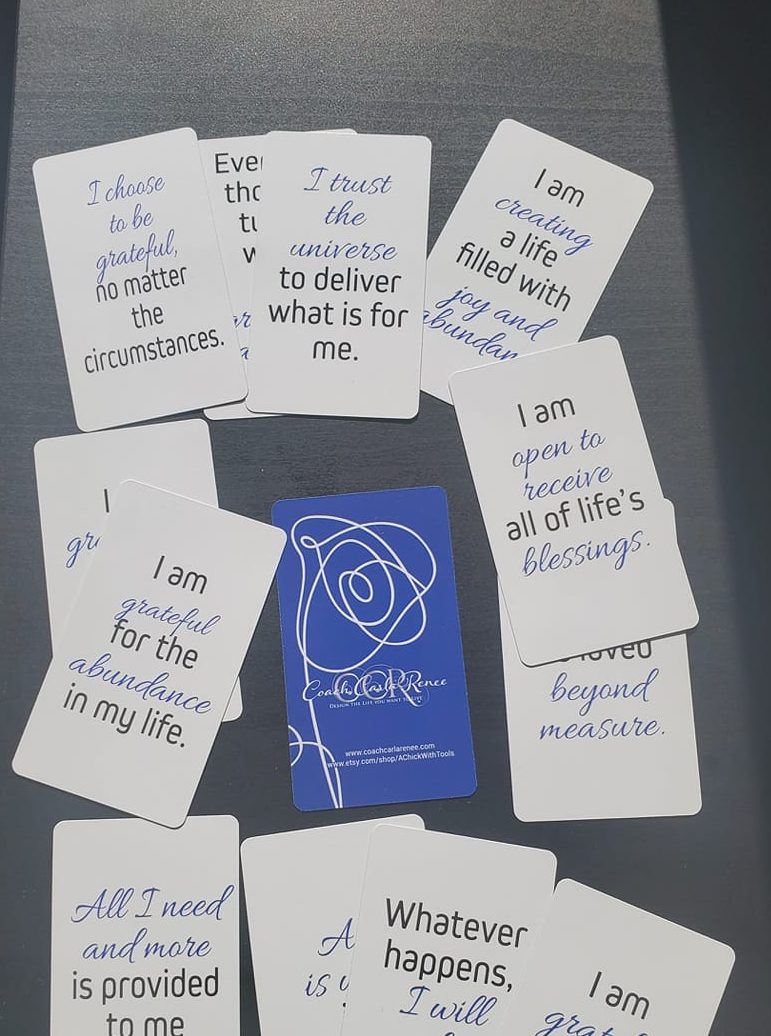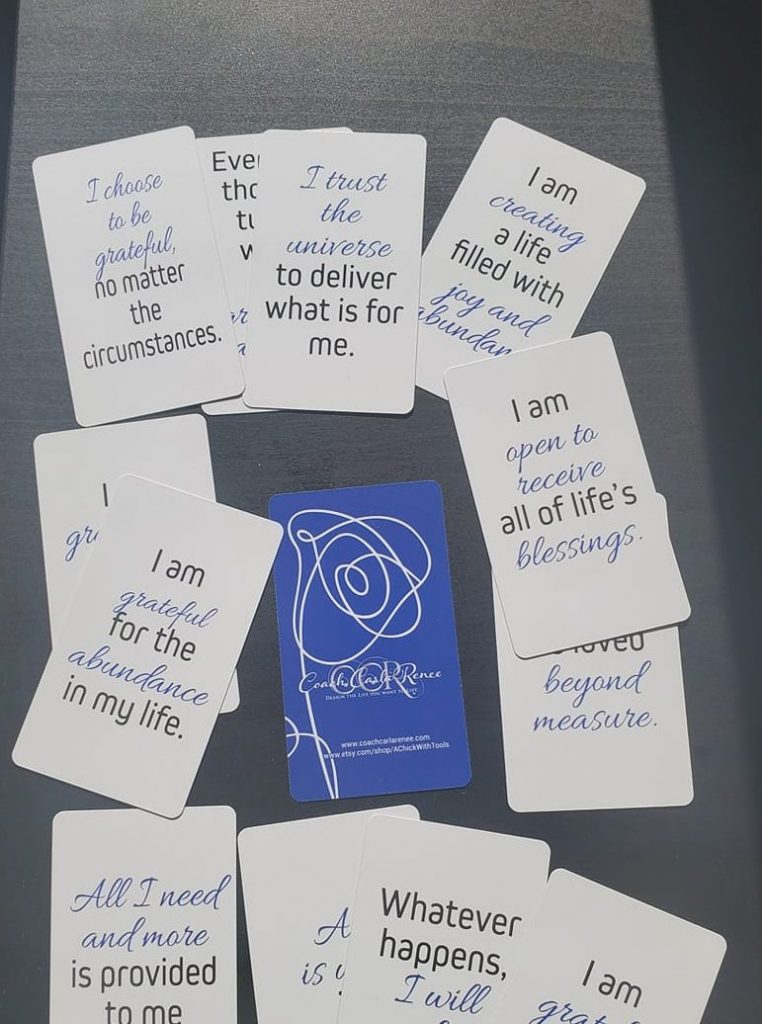 Carla made some simple edits by adding a little color to the cards and having the backsides branded with her coaching business information. Now she has awesome complete card decks she can send her best clients and cards she can give out individually to provide inspiration and a little self-promotion.
She got her cards professionally printed at Game Crafter and of course, we also provide you with instructions on how to print with Vervante. Our card decks are formatted to make it easy for you to do this.
These cards are from our Motivational and Inspirational Card Deck Pack that includes 5 fully customizable decks for you to get started with. Here's a peek…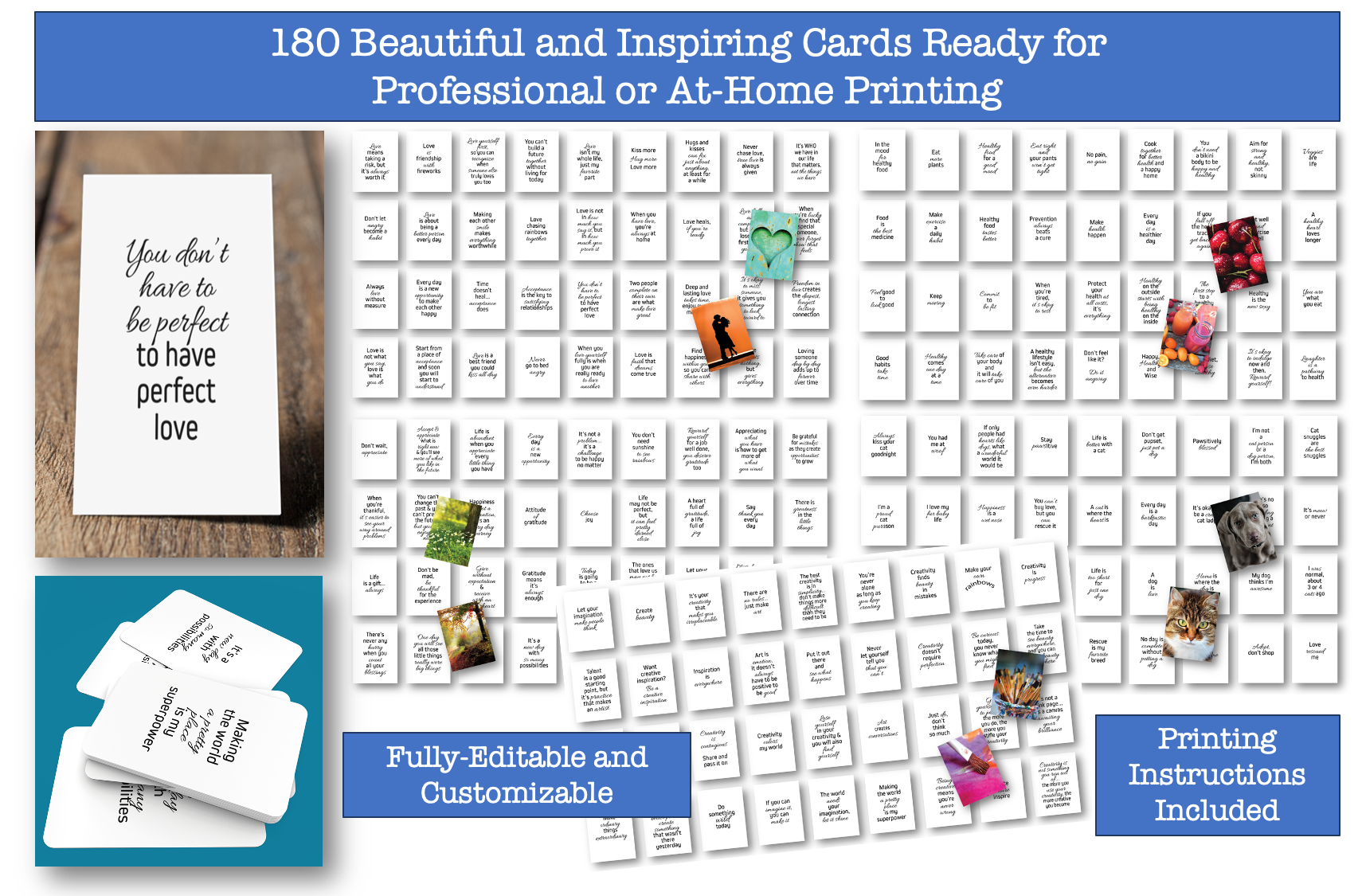 There are so many ways to customize the cards. You can add images, change colors (text or backgrounds), add your branding, design your own backgrounds and more.
And of course, the cards could be used for printed card decks, but also make fabulous content for social media, blog posts, could be added to journals, planners and more.
Just make sure you use that link and soon, as the special pricing won't be available long.