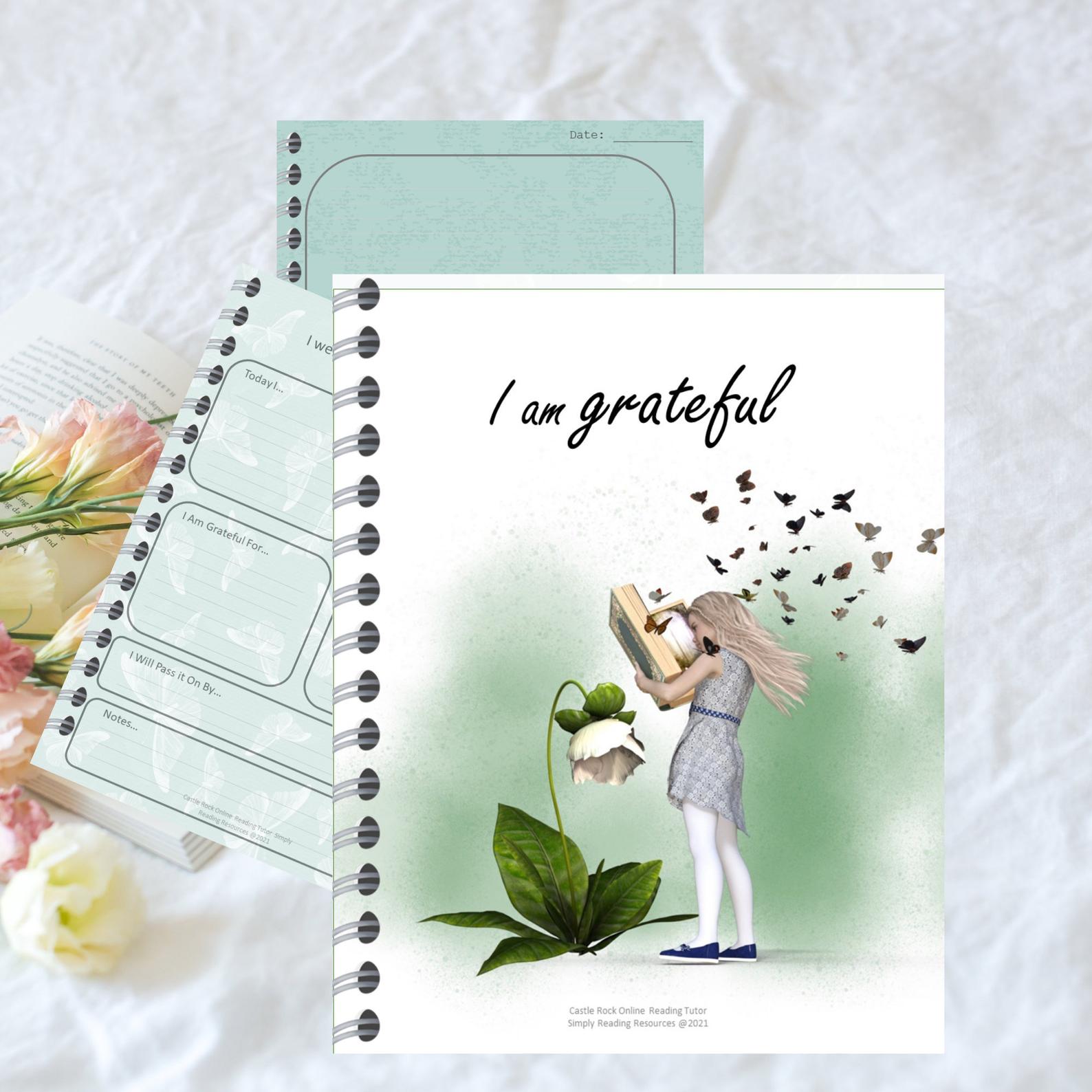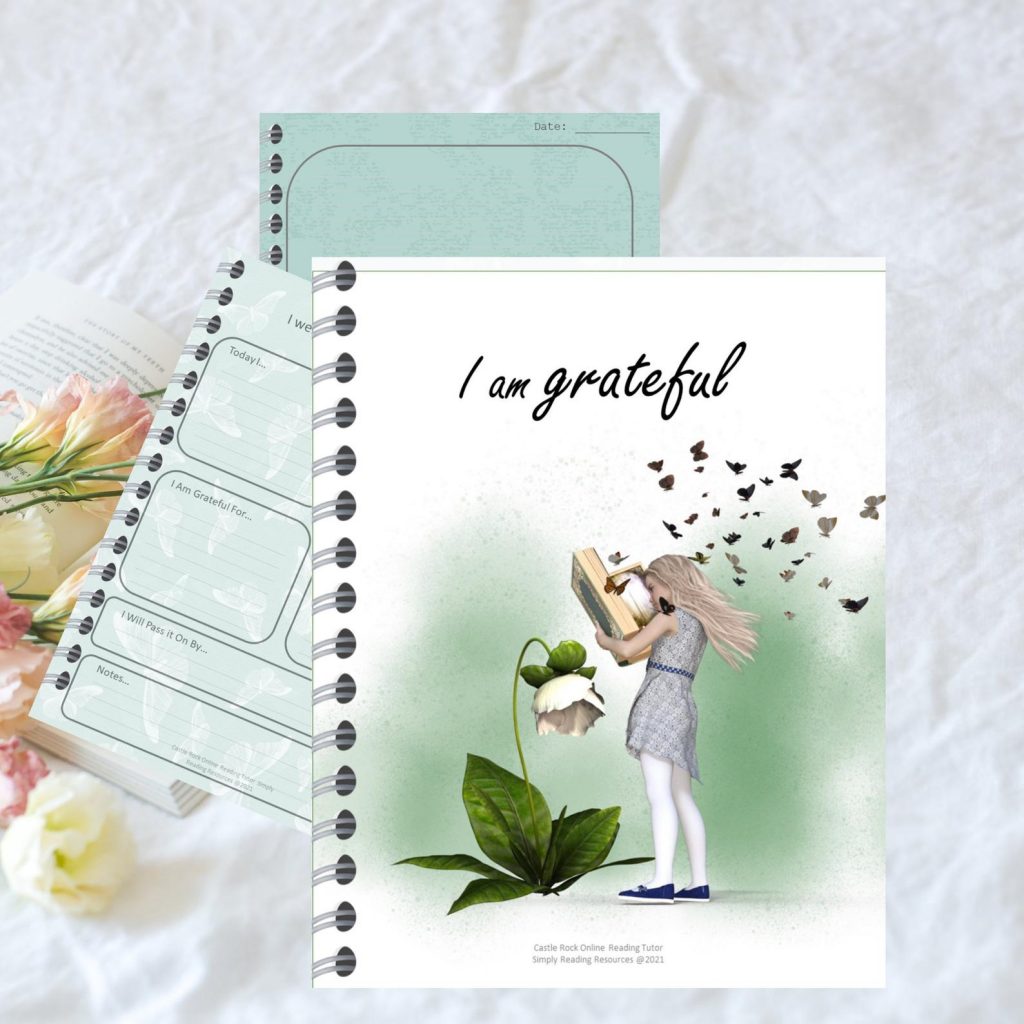 As you know, we create TONS of done-for-you content that you can publish and sell as your own. Of course, it all comes fully customizable, so you can make it truly your own.
And we love seeing how our customers put this content into action. Here are a couple of examples that might inspire you.
Here's an example of a customization from our recent Positive Affirmations EKit.
And psst, if you feel inspired by this example, get this EKit here…so you can go work your own magic too.
This was customized by our customers, Ann Mitchell, and is a much more feminine version of the journal. We love the cover and the new color scheme.
We also love her mock-up with the additional feminine look with the flowers, etc. We think she should do lots more mock-ups for her Etsy listing to give a closer look at the journal, so they're more likely to buy and it also can help you with the Etsy algorithm.
It's customized from one of two journals in the pack. Here's how it looked originally…

In this case, the background colors were changed (easy to do in a few clicks in PowerPoint) and a new cover was designed. You can make a cover in PowerPoint, Photoshop or any editor…or simply hire someone to do it for you.
The customization wouldn't take long but of course, you can always publish AS IS.
And again, if you feel inspired by this, you can go grab the Positive Affirmations EKit here.
Here's a peek at the full EKit…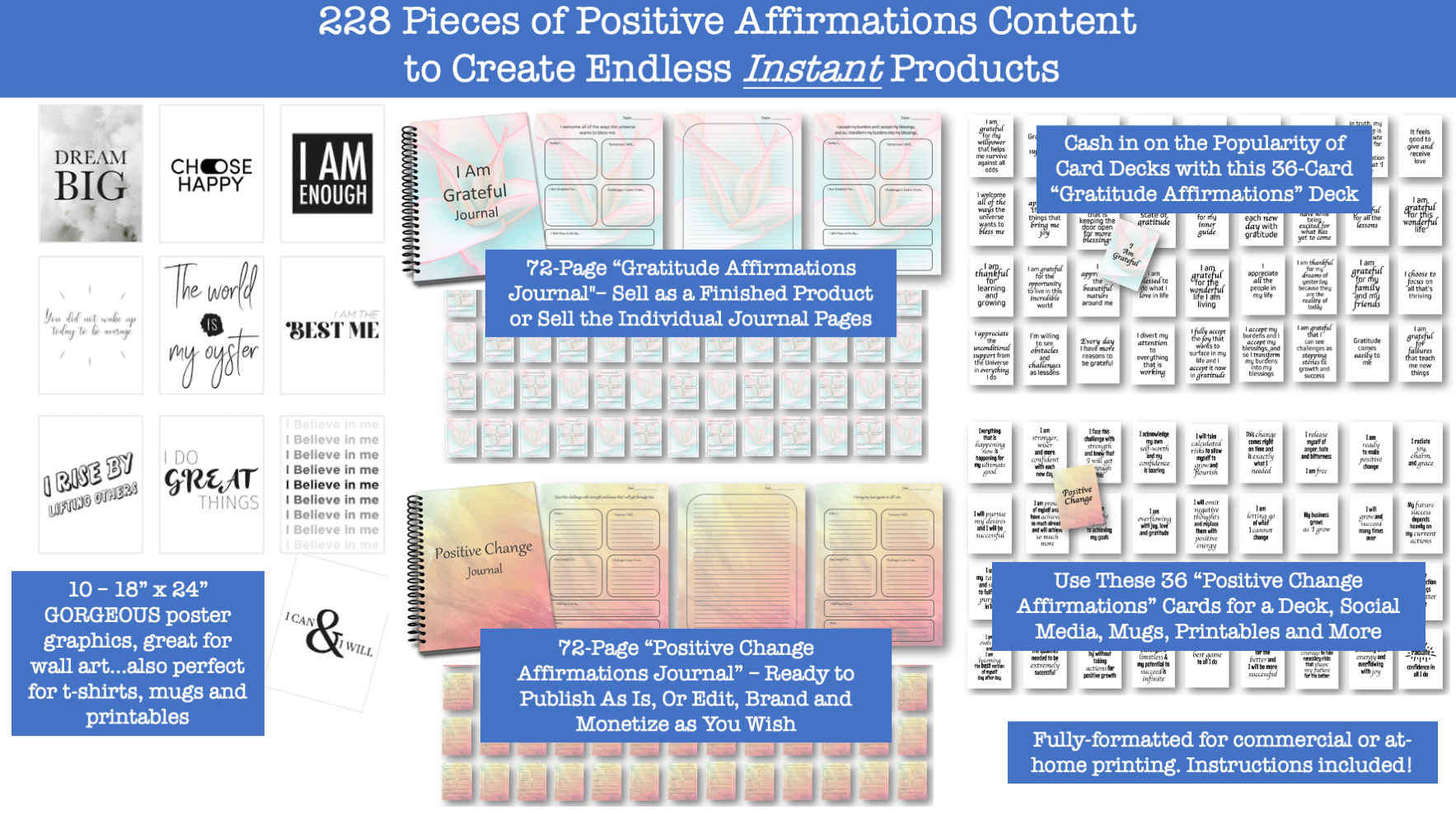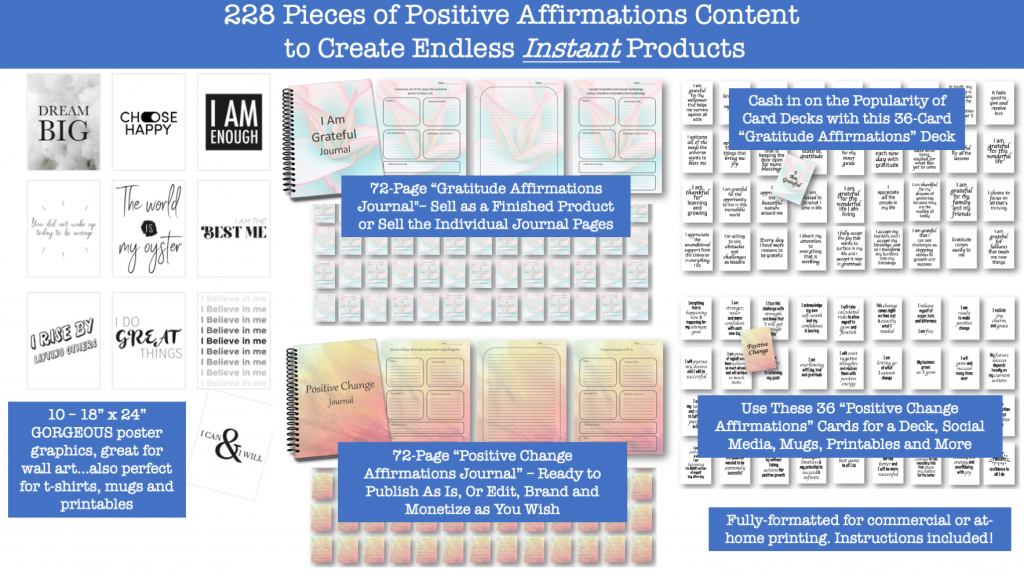 Sky's the limit…you can customize, mix it up, bundle it up…and create all kinds of products with these.
Just make sure you use that link and soon, as the special pricing won't be available long.