Here's an overview of editing PSD book cover files in Photoshop…even if you're new to Photoshop and don't have any design skills. The video focuses on keeping things simple and covers:
Click here to subscribe to our YouTube Channel
Understanding what layers are.
How to remove layers and image elements.
How to copy an element (useful if you don't know how to make a new one)
How to change colors, font size, etc.
How to add new images
How to find out how to do something in Photoshop when you don't know how.
How to Start Practicing Your New Skills
The example in this video comes from our Pets and Animals EKit that you can find right here.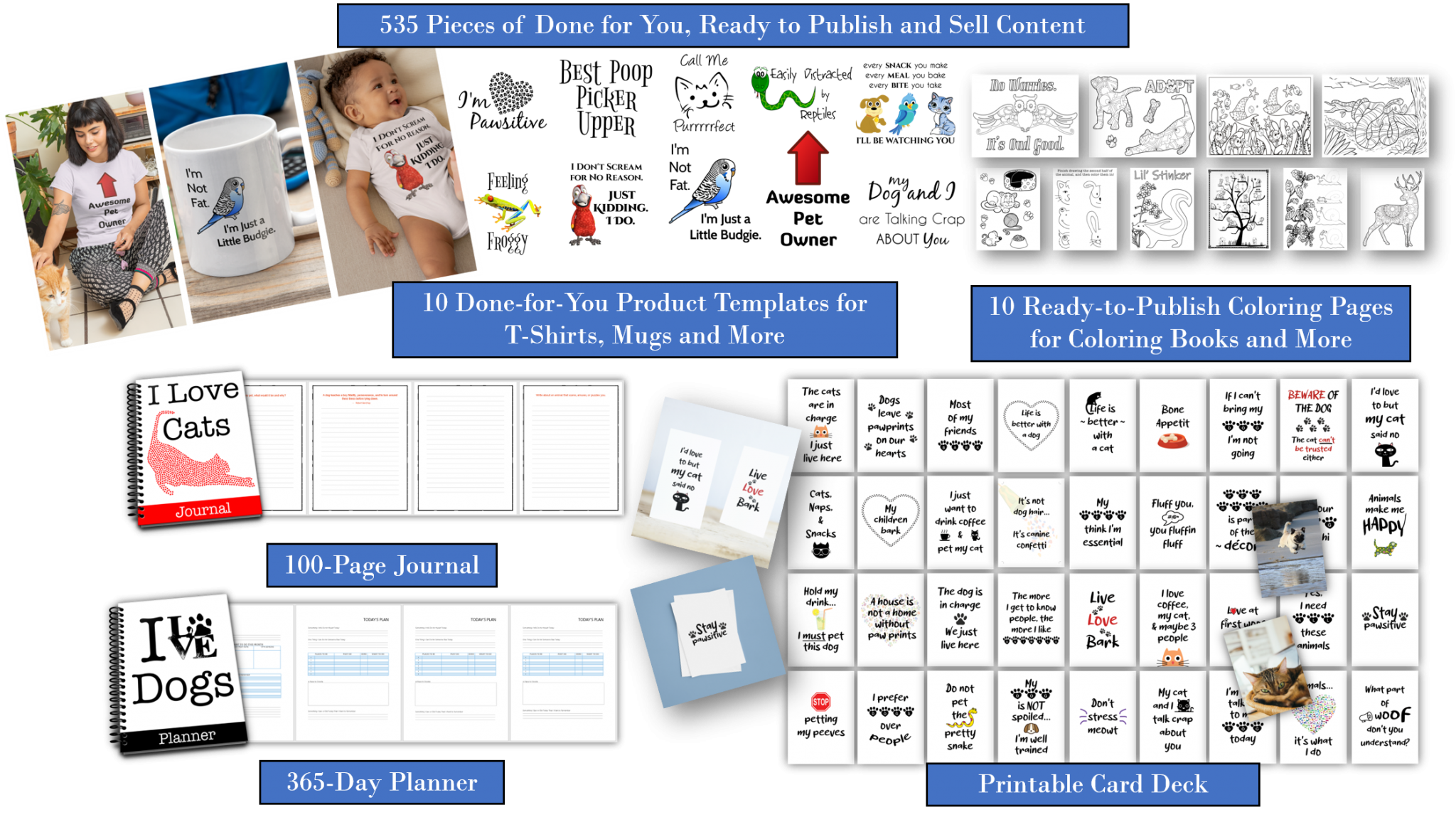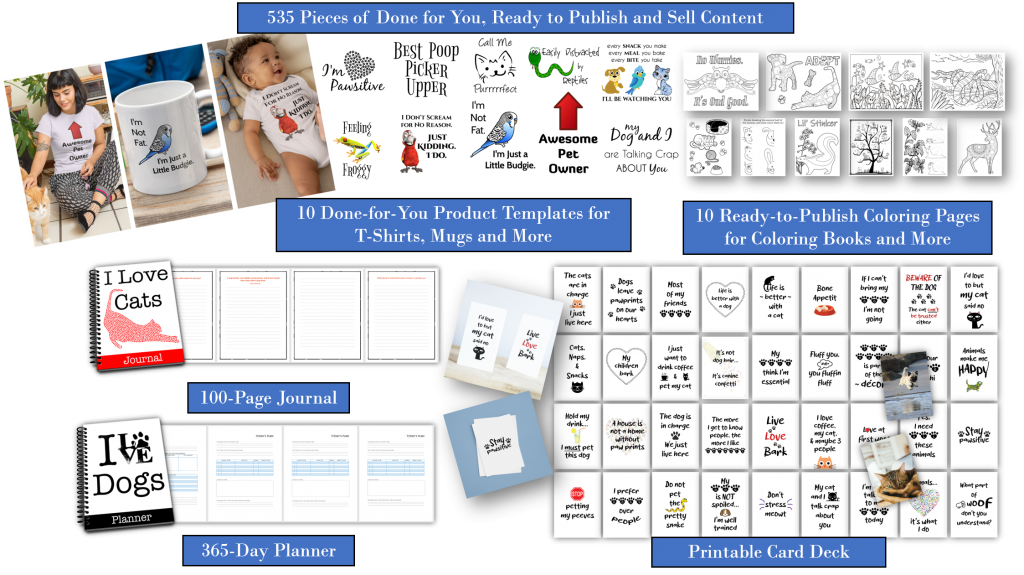 It includes a journal, planner (both with covers), coloring pages, card deck and product templates.
You can also find our complete selection of EKits right here.
Lots of great done-for-you content that you can turn into instant products for sale.