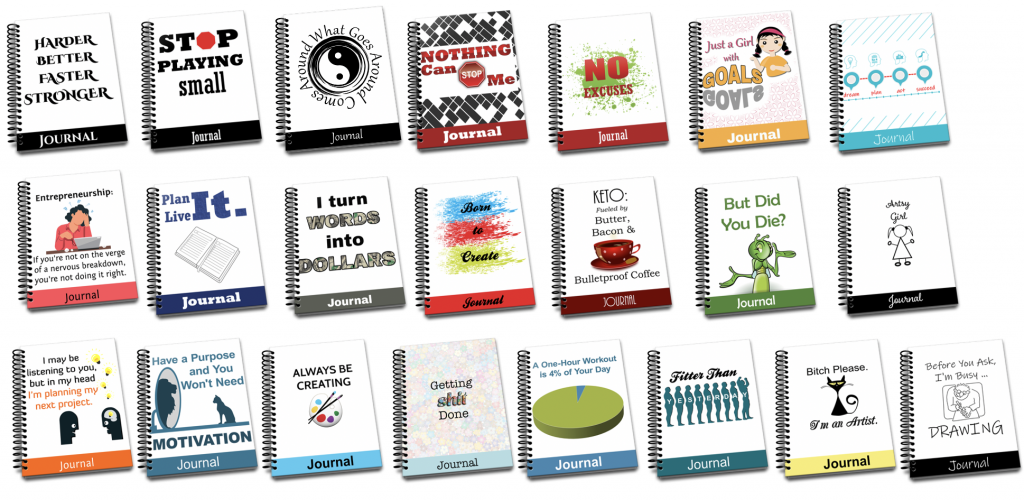 Our Facebook Group member, Liane had a great question about creating journals from training programs.
What process do you have?
For us, it's a matter of going through the materials and considering…
What questions would the student have or what would they be thinking about?
What things should they be thinking about, considering and brainstorming that might not be immediately obvious.
Write all these things down as notes and you have the basics for creating journal pages with prompts, worksheets, checklists and all kinds of actionable stuff that can become a really high-value piece of content that helps your customers and clients get results.
Because remember, the more results you get them, the more valuable your content is to them…and the more you can charge.
If you struggle with this process, you can also hire a writer to do it for you. A lot of ghostwriters have this talent, so it's just a matter of hiring the right one for the job.
As far as layout goes, you can keep it very simple if you're being results oriented. Or you can also add visual appeal to your journal design. If design isn't your forte, you can certainly buy private label rights to a journal on another topics that looks how you want, but just swap out your own information.
But big lesson here…people don't pay as much for pretty as they do for RESULTS. Help get them results.
Need Some Journal Templates to Get Started? We Got You…
If you're looking to create more journals, no need to start from scratch. We've bundled up 22 journals and planners to give you a head start. All the journals and planners are fully editable, so you can easily brand them and get as creative as you want.
Here's a peek at the designs…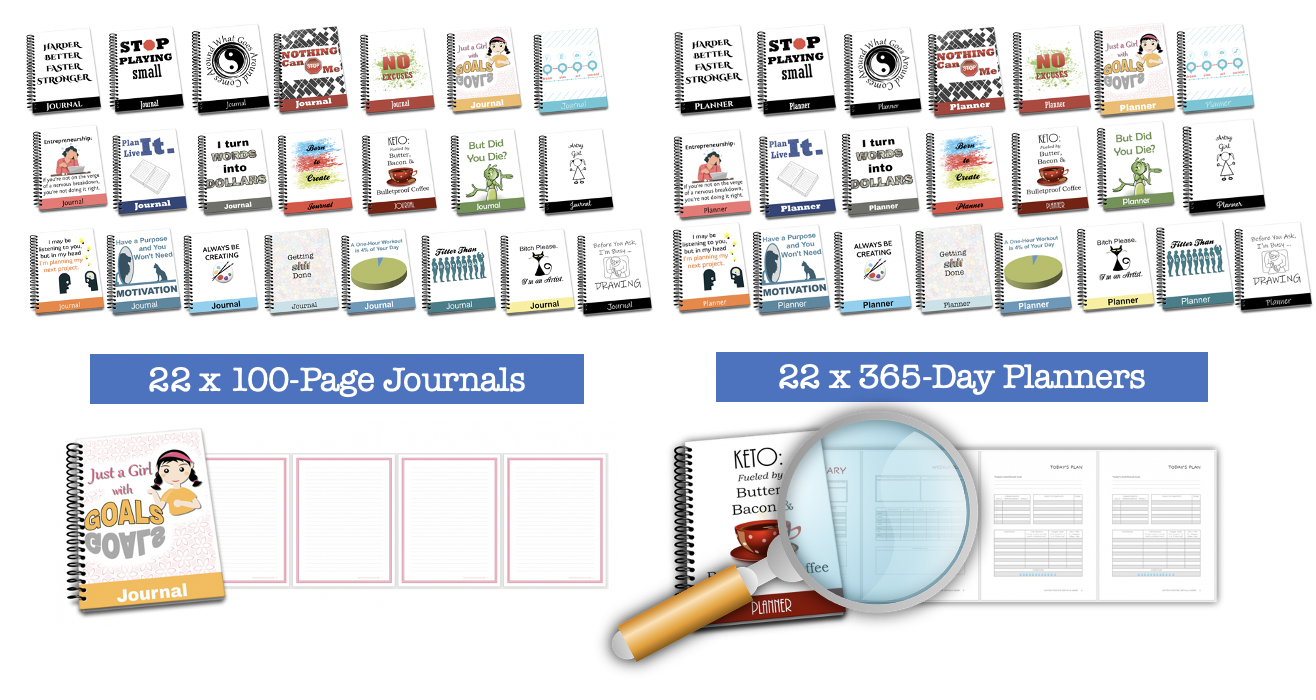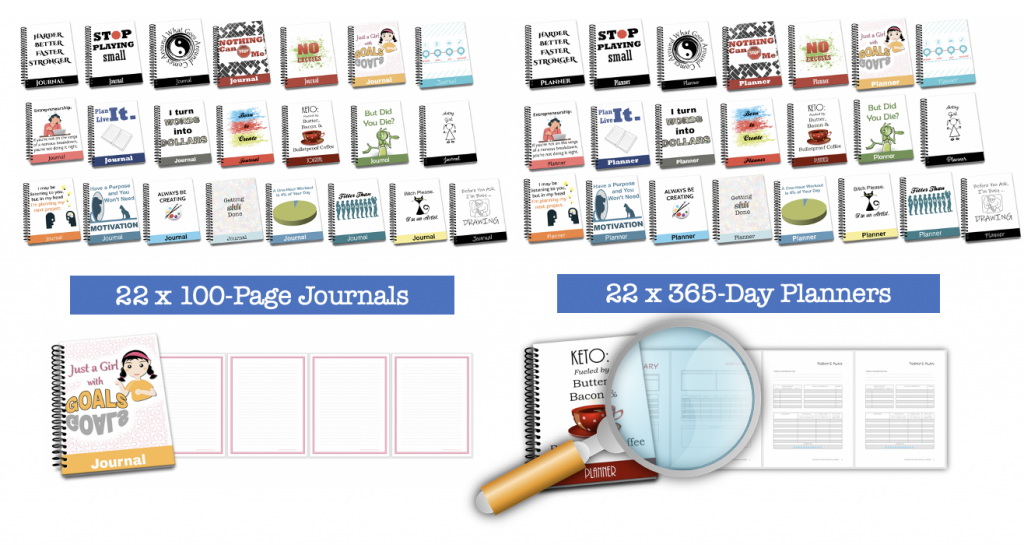 Go here to get the full details and your special pricing.
Then start growing your business strategically journals and other printables to get your clients MORE results!