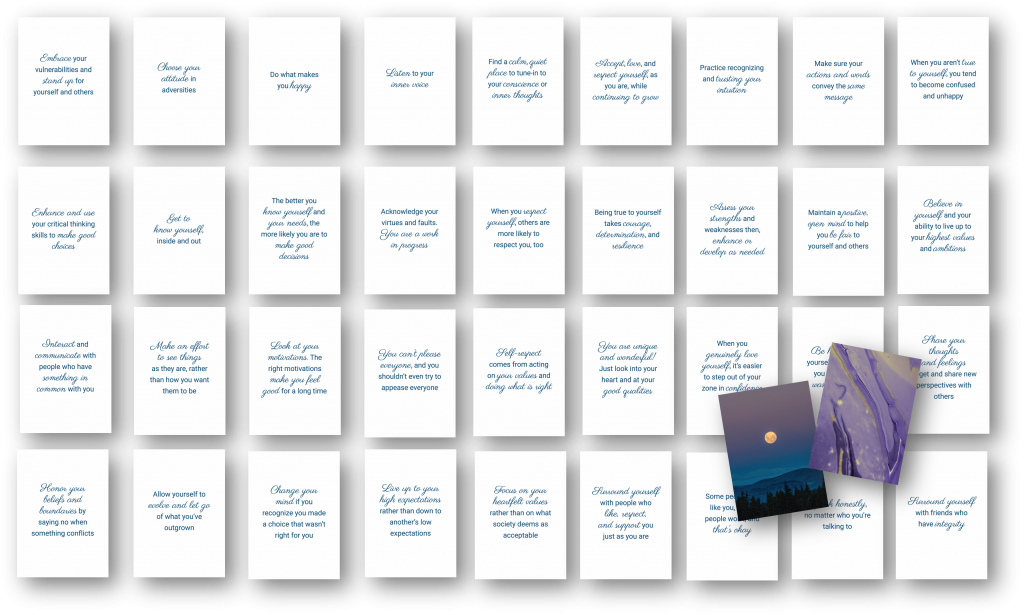 Ooh, we think you'll LOVE these!
We've been talking a LOT about content and how it provides us with so many meaningful ways to serve others AND grow our businesses in powerful ways.
We LOVE win wins like this.
So with that in mind, we have some brilliant ideas for you to use card deck images. Some are really out of the box, but really show you how powerful content can be, especially when you're trying to create a brand for yourself.
And by the way, if you want to get a bunch of new decks, we've got TWO in the Comfort Zone main EKit and there are FOUR MORE in the optional upgrade. Click here to get started with the main value-priced EKit.
Now let's get to the ideas…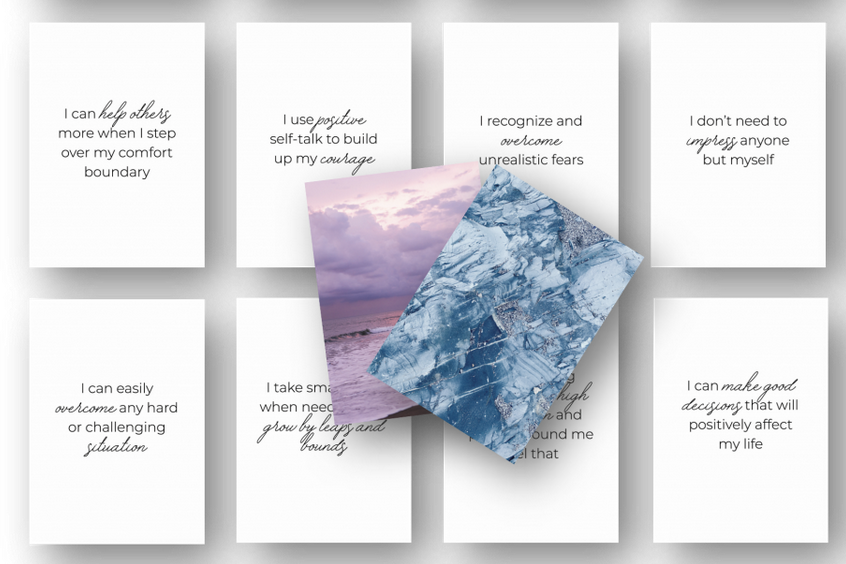 * Print and ship card decks for sale through a print-on-demand service. You can use a print-on-demand service like Vervante…our cards are designed to print with them and we've included the instructions.
* Sell them as printable decks. Customers can print at home or use some of the easy-to-use online services like GameCrafter, MakePlayingCards and more.  
* Give the downloadable deck for free, in return for signing up for your list. Now you've got a list of customers interested in your topic and printables…so run with it.   * Use them as social media posts and they look awesome in stories, as we've seen a number of our customers do.

* Use them as a writing prompt for your blog or social media. Post the image and write your thoughts. Easy peasy interesting and eye-catching content. Or post the image and ask your followers to share what comes to mind.
* Print the cards yourself and include them with packages, cards, letters, etc…to personal contacts and clients.
* Add your branding, especially to cards you give out for free. You can add your logo on the back side. Or treat them like business cards and include your full contact info.
* Create a "challenge" from the cards. For example, a 36-day Get Out of Your Comfort Challenge where people opt-in and each day you post a graphic. You can leave it open-ended how they participate or give them a specific instruction to go with each card.
* Create a coaching program around the cards…or incorporate them into your existing coaching programs. The best programs include ACTION and a card deck is a great way for them to start applying what they learn from you.
* Send a printed deck to your best clients. And if they're super special, perhaps throw in a journal and/or planner too.
* Create videos from the cards. It could be inspirational quotes with music. Or use it much like the writing prompts. Share the card and speak your thoughts.
* Use them for mugs or other print-on-demand products. These can be for sale or use many of the above suggestions for clients, coaching programs, etc. Add your branding to these gifts.
* Incorporate them into your presentations and slide shows for a more meaningful and memorable experience for your audience. Quotes and other thought-provoking sayings can add credibility to your presentation as well.
* Make booster packs for your current customers. If they already purchased a deck, use some new cards as a booster they can purchase to bulk up their deck.
Just a few ideas to get you started. And of course, if you want some card decks to get started, grab our Get Out of Your Comfort Zone EKit right here…
There are two decks in the starter pack…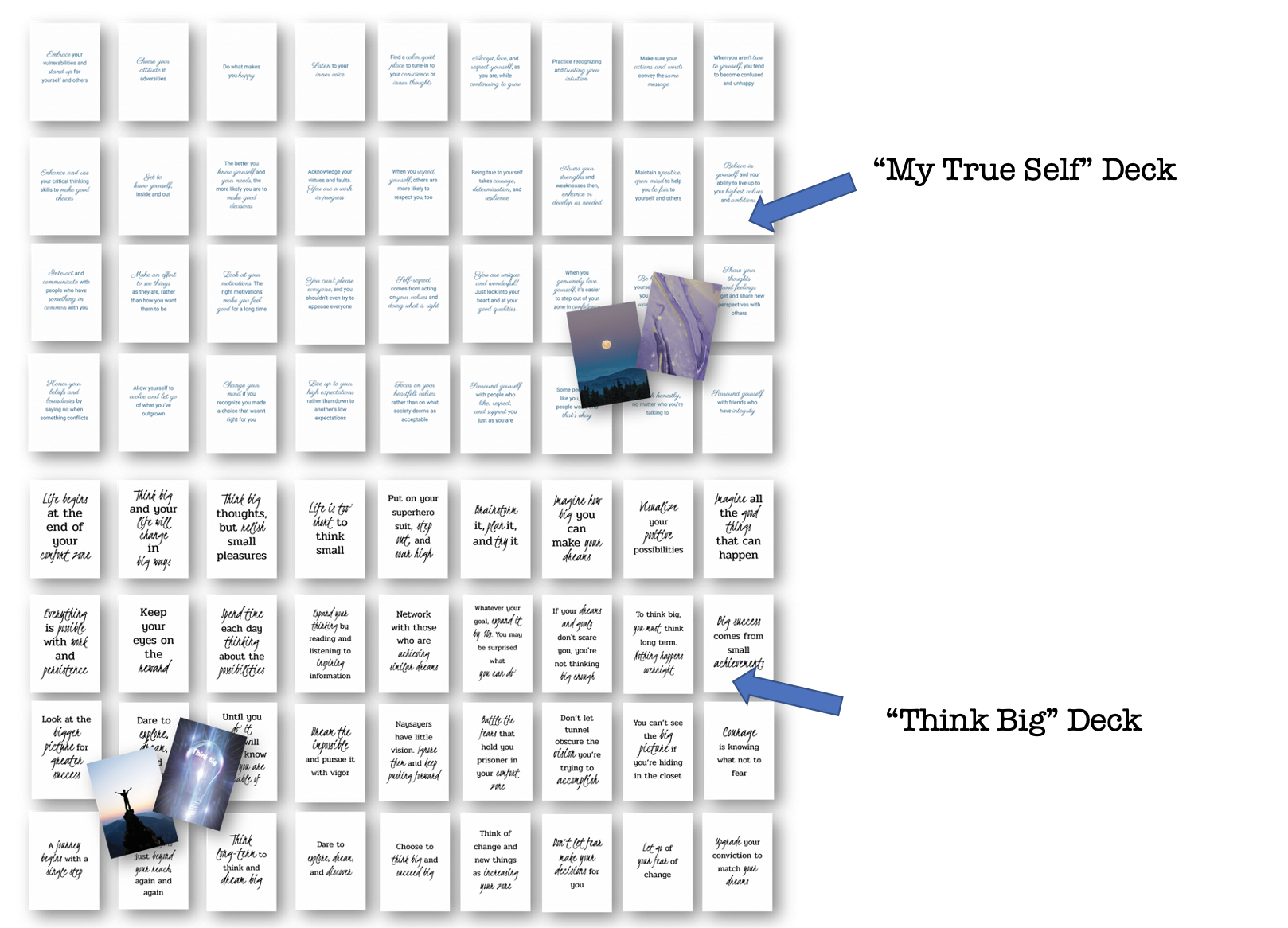 And four more in the optional upgrade…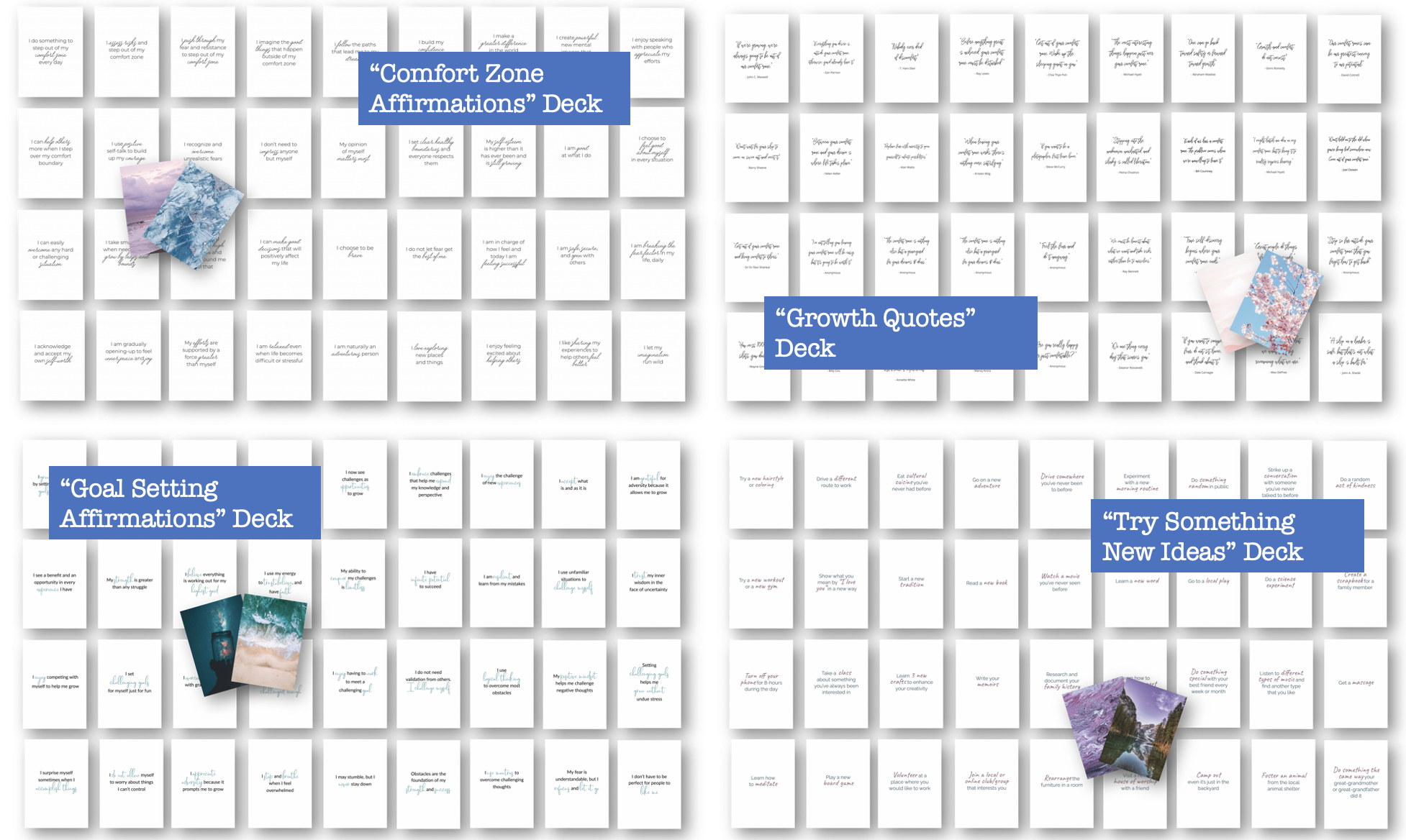 And of course, we've also included plenty of poster graphics and journals too. And don't forget the mini report + articles to help you start growing your targeted audience for this topic.
To get started, click here to pick up the Comfort Zone EKit Starter Pack (you can also see the decks in more detail there). Then grab that upgrade if you can use.
And be sure to come see us in the EKitHub Facebook Group if you'd like to brainstorm these ideas further. You'll find the group link on your download page.
Your partners in easy product creation,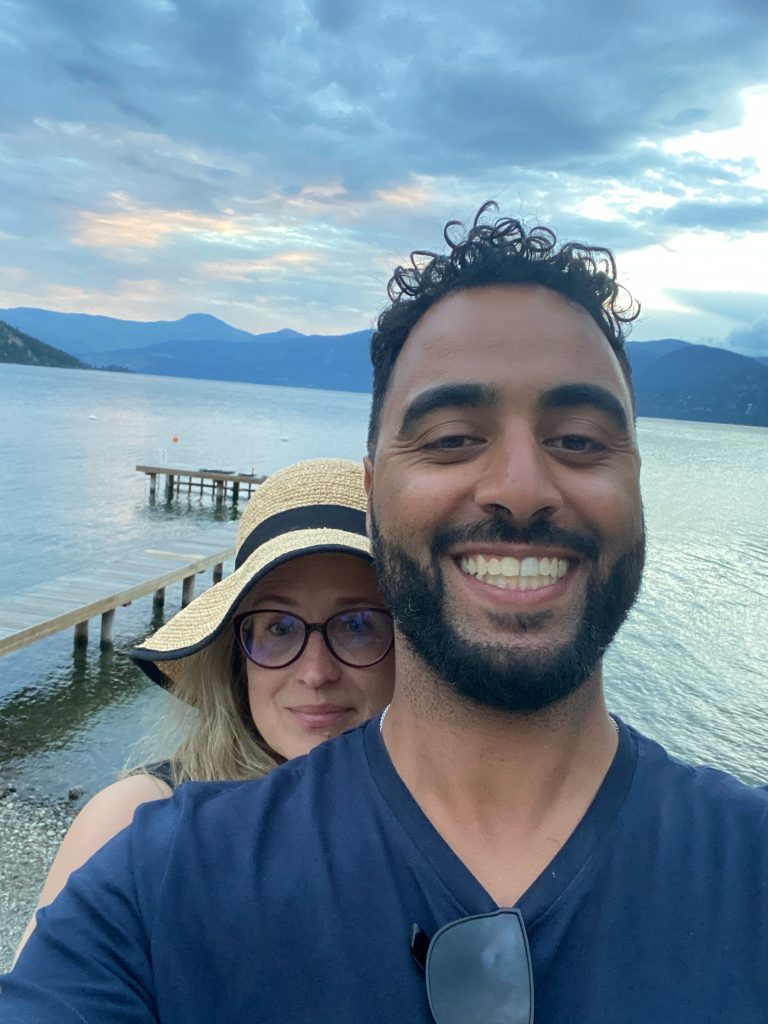 Alice Seba and Yusef Kulan