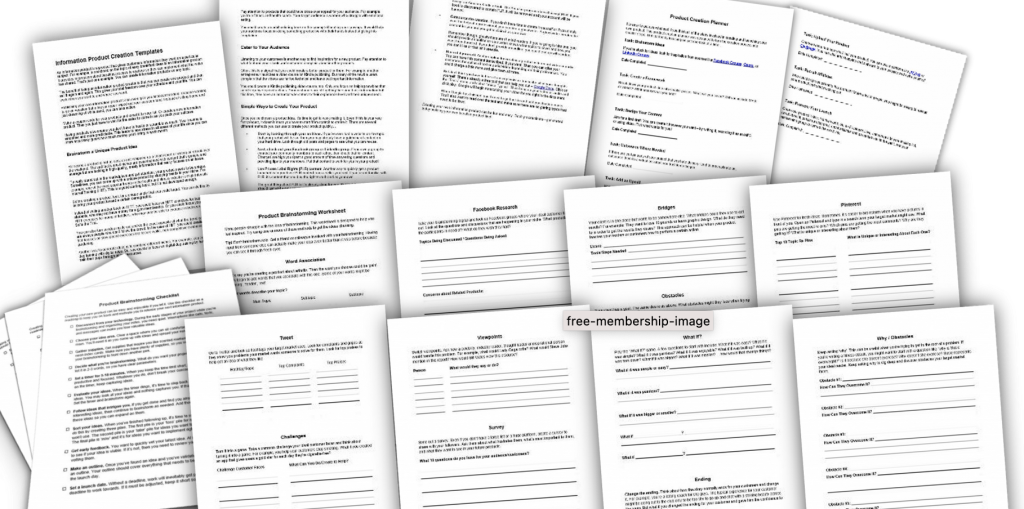 How to boost the value of the printables you sell? One way to boost the value of your printables dramatically is making it EASY for your customers get life-changing results by using them.
And how do you do that?
Create printables that solve problems or help your customers achieve big goals.
Provide simple tutorials, instructions or training sessions to show them how to put your printables into practice.
Sure, it's a little extra work, but it's work that can help you:
Build your traffic.
Grow your mailing list of potential buyers
Sell more products.
And sell them at a higher price
And as bonus time-saving tips:
Sometimes your tutorials can be reused or easily adapted to the different kinds of printables you offer.
You can also find done-for-you private label rights (PLR) content to help your customers achieve certain goals and then just edit to a bit of info on your printables. Many of our EKits include this kind of helpful information.
Sounds like a GREAT idea, right? Especially if it isn't too complicated.
As you may know, we have a couple of FREE resources to help you achieve this, so if you don't have these yet, be sure to get them now.
1: Free "Get Paid Before You Create Your Printables" Guide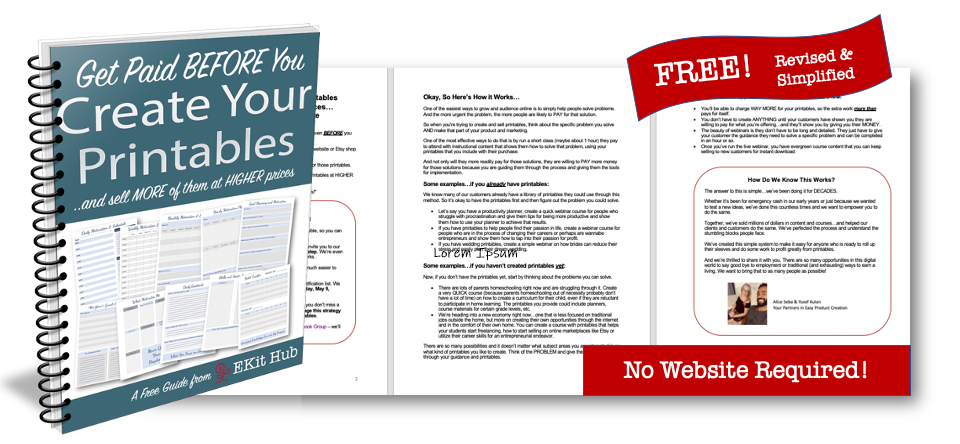 This one includes a unique strategy that not only helps you charge MORE for your plr printables, but also makes it possible for you to get PAID before you even create or put your printables up for sale.
Grab the free "Get Paid Before Your Create Your Printables" here.
It's totally free and might also be a perfect companion for our…
2: Free Information Product Creation Guide + Templates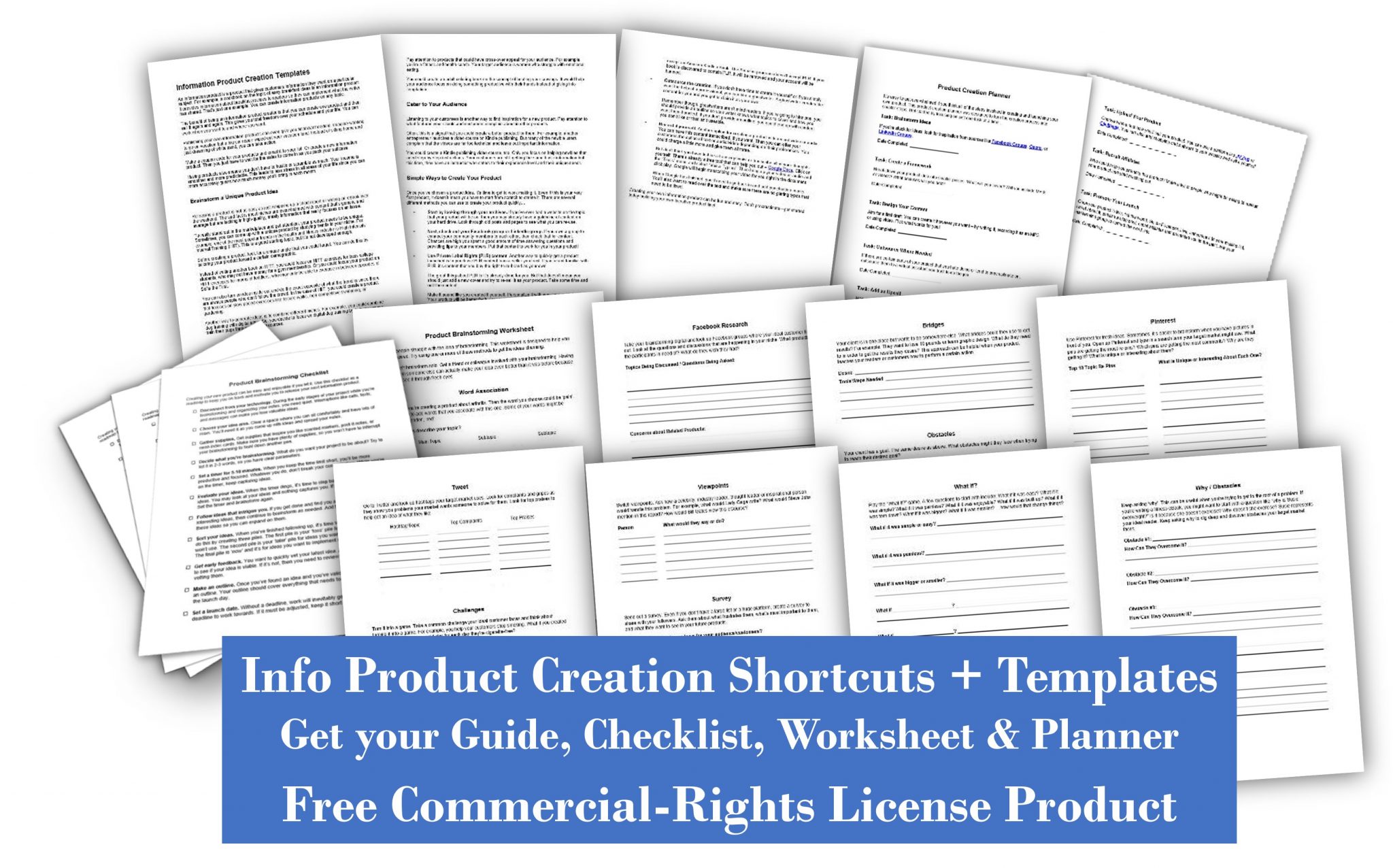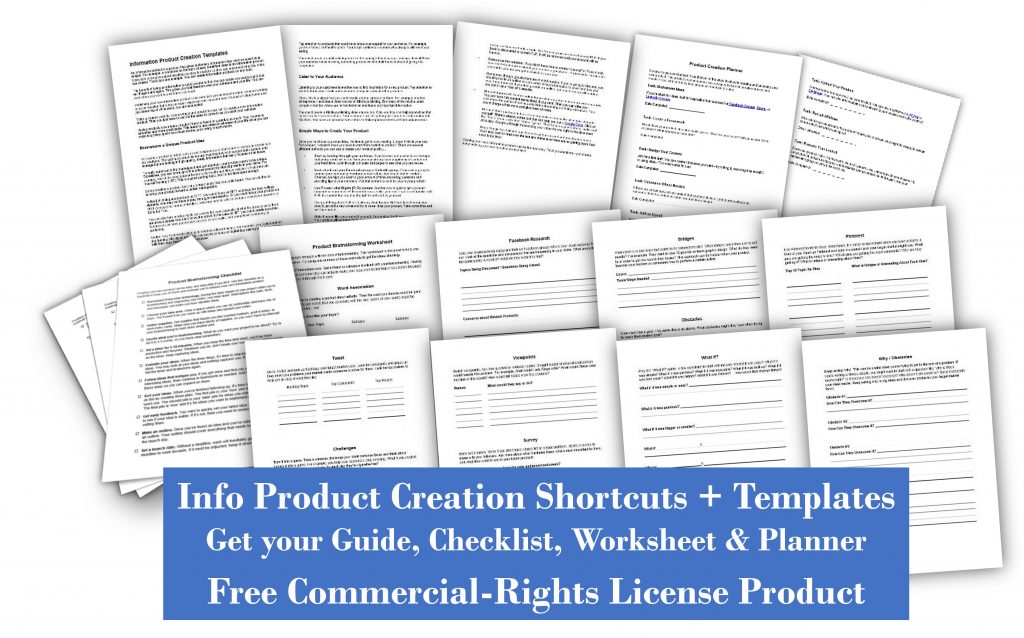 Whether you want to sell an information product or offer it as a bonus freebie with your printables, this guide and templates will give you a good foundation.
Click here to get your free guide + templates.
We find those helpful. If you have any questions or want help with implementation, come and find us in the EKitHub Facebook Group – you'll find the link on the download pages of these free resources. We've got you!
Your partners in easy product creation,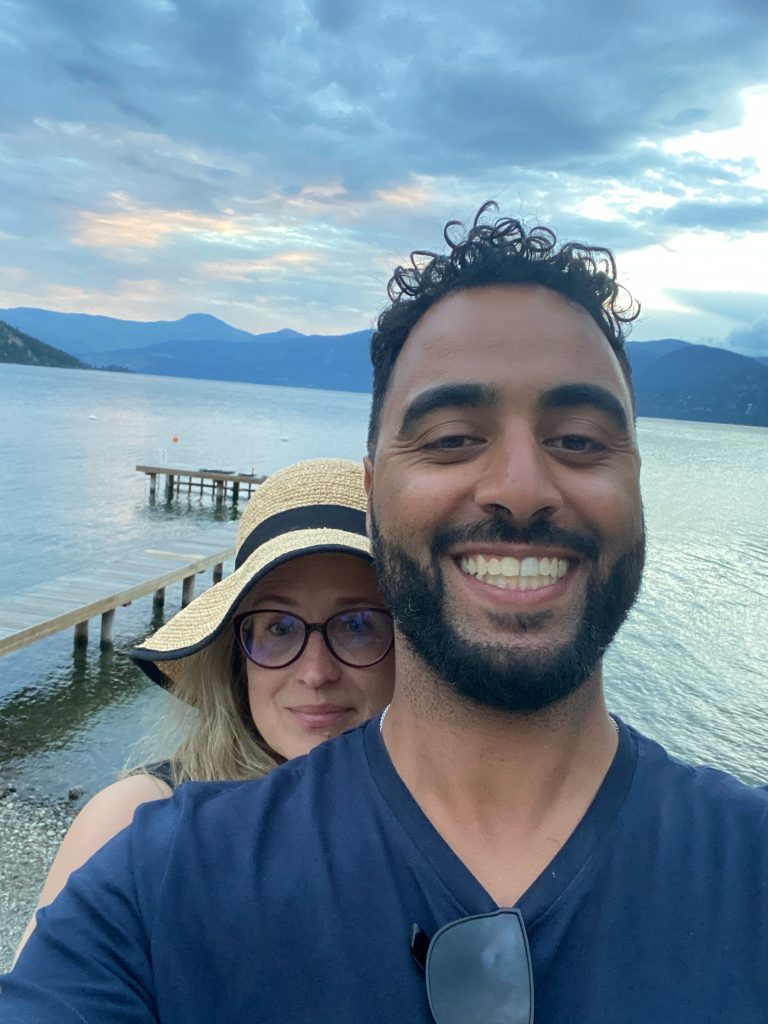 Alice Seba and Yusef Kulan