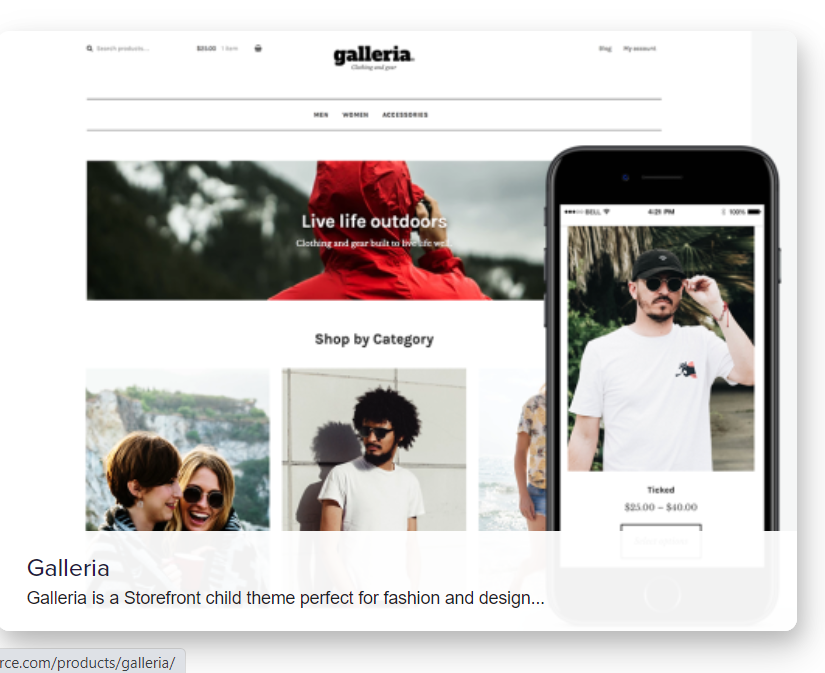 Many of our customers are fans of WooCommerce (a shopping cart that integrates with many print-on-demand services) and ask us what WooCommerce WordPress Themes they should use to get their shop up and running quickly.
Picking the theme for your WordPress site is one of the most important steps in getting your online store up and running. The theme you pick can determine such important attributes as your site's colors and the functions available to you. There are thousands of WordPress themes available, but if you want to use WooCommerce for your shopping cart, you need to pick a theme that will integrate the functionality of WooCommerce into the site.
There are two basic types of themes: free and paid (also called premium themes). You can use either for your site. Why would you pay for a theme if you can get one for free? There are many reasons, but the primary one is that paid themes tend to have more built-in functionality than the free versions. This post is going to profile several of each kind of theme.
Free WooCommerce Themes for WordPress
Here are five free themes that you can use to integrate WooCommerce into your WordPress site. The primary advantage of using a free theme is obvious; not having to pay a subscription fee can mean a lot to any growing business. Cash flow is king, after all. Free themes are leaner than the paid ones, which generally makes them faster to load. They are also simpler to use.
What are the downsides of free WordPress themes? To begin with, they have little to no customer support. They have fewer features and customization options. They also have less functionality and can be less secure than premium themes.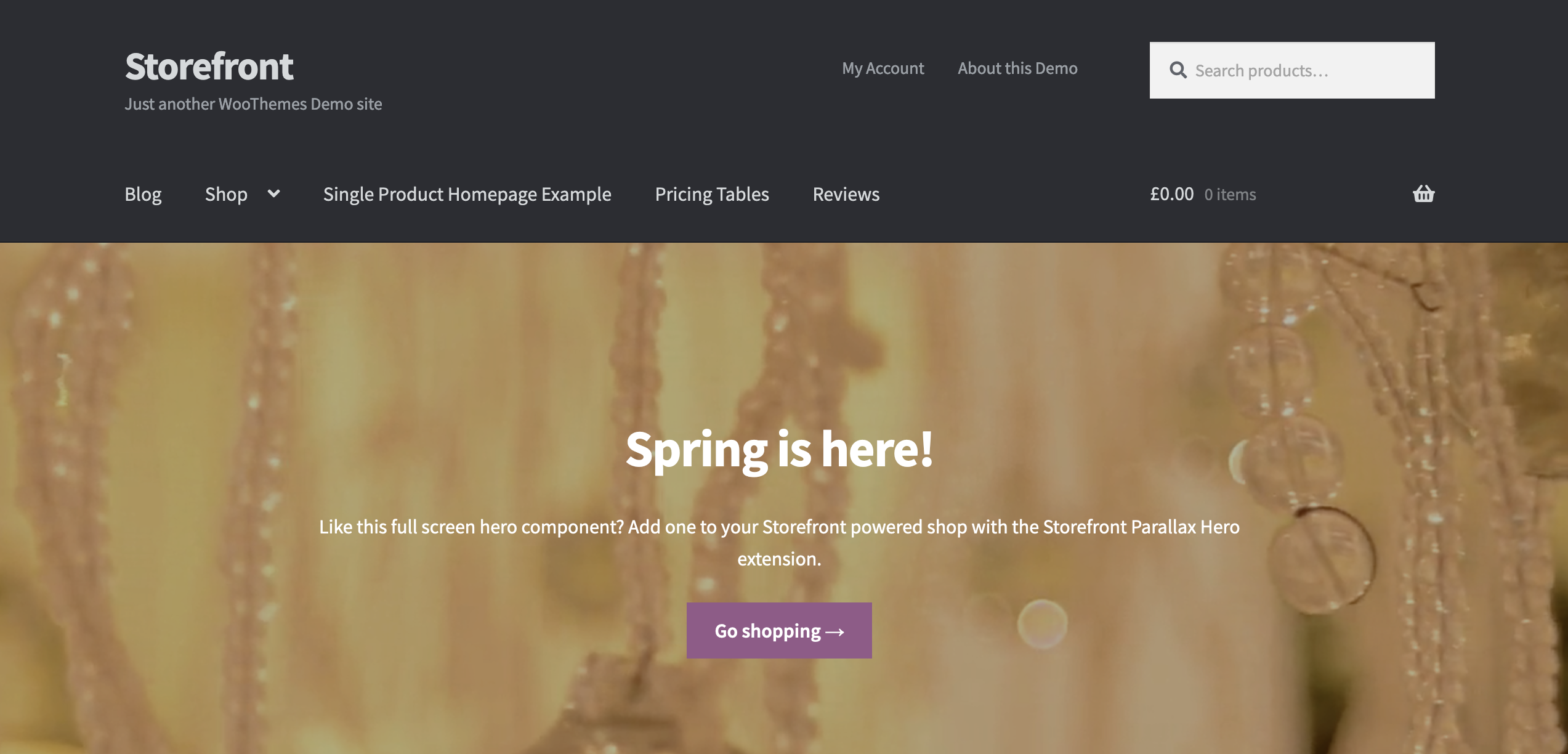 This theme is created by WooCommerce itself. Despite being free, it is maintained and supported by the engineers at WooCommerce, which means there will never be any integration problems. It's a multipurpose theme that is easy to install. Nearly 6 million people have downloaded and installed this one theme.
Pros
Perfect integration with WordPress
Easy for beginners
Responsive to different screens and devices
Designed specifically for e-commerce
Cons
Basic appearance
Extremely Limited functions
Few display options
Paid extensions will be needed for anything beyond basic functionality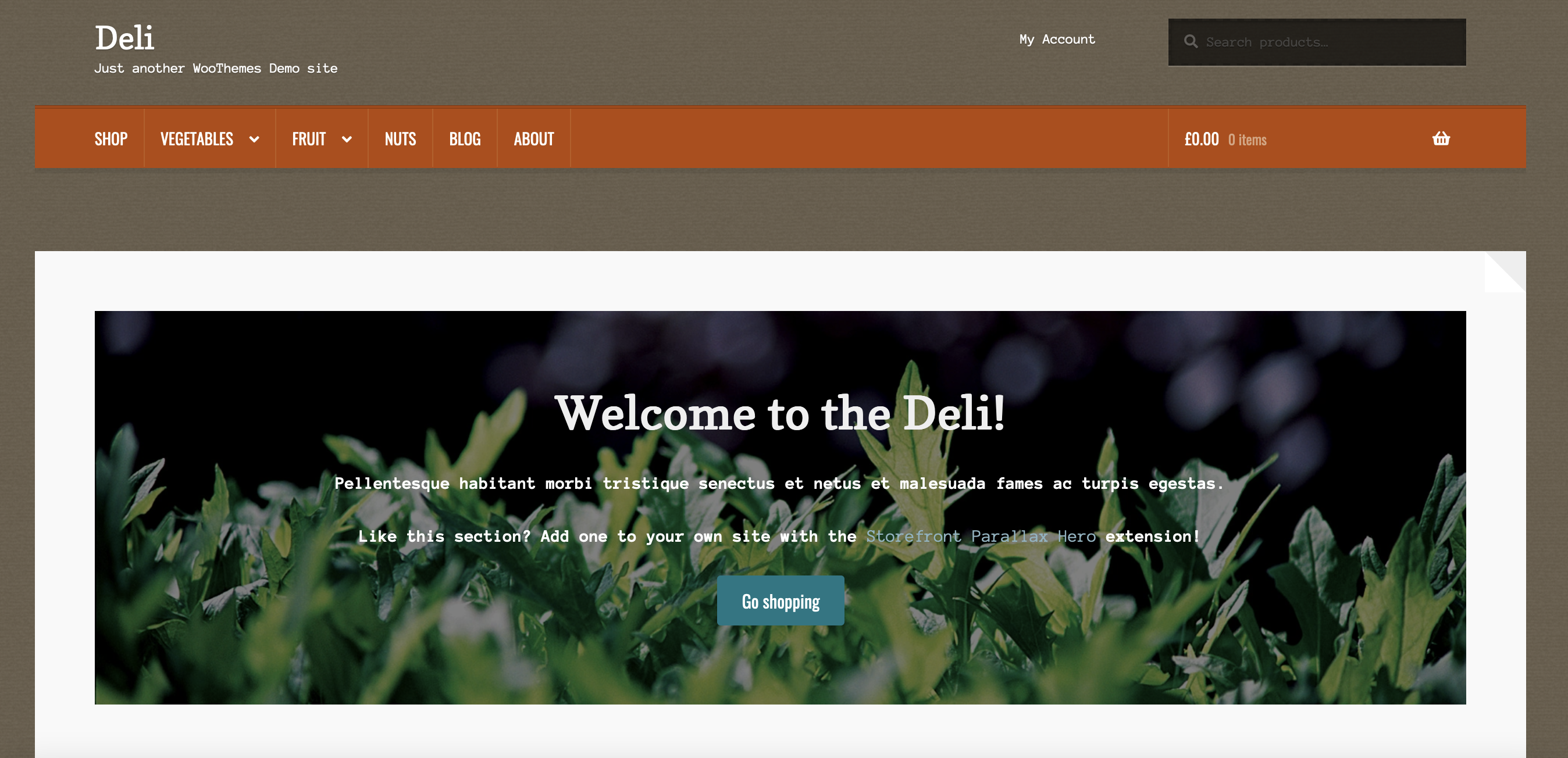 Deli is another WooCommerce design for WordPress sites that is 100% free. It is exclusively a storefront theme and comes with the same features as Storefront but with the addition of a richer design.
Pros
Better graphics
Still simple enough for beginners to use
The color scheme and texture are pre-done and will look good for any business that needs "earthy" colors
Cons
Only suitable for really small businesses
Can't change the colors or textures
Still has limited functions
You'll almost certainly need to buy extensions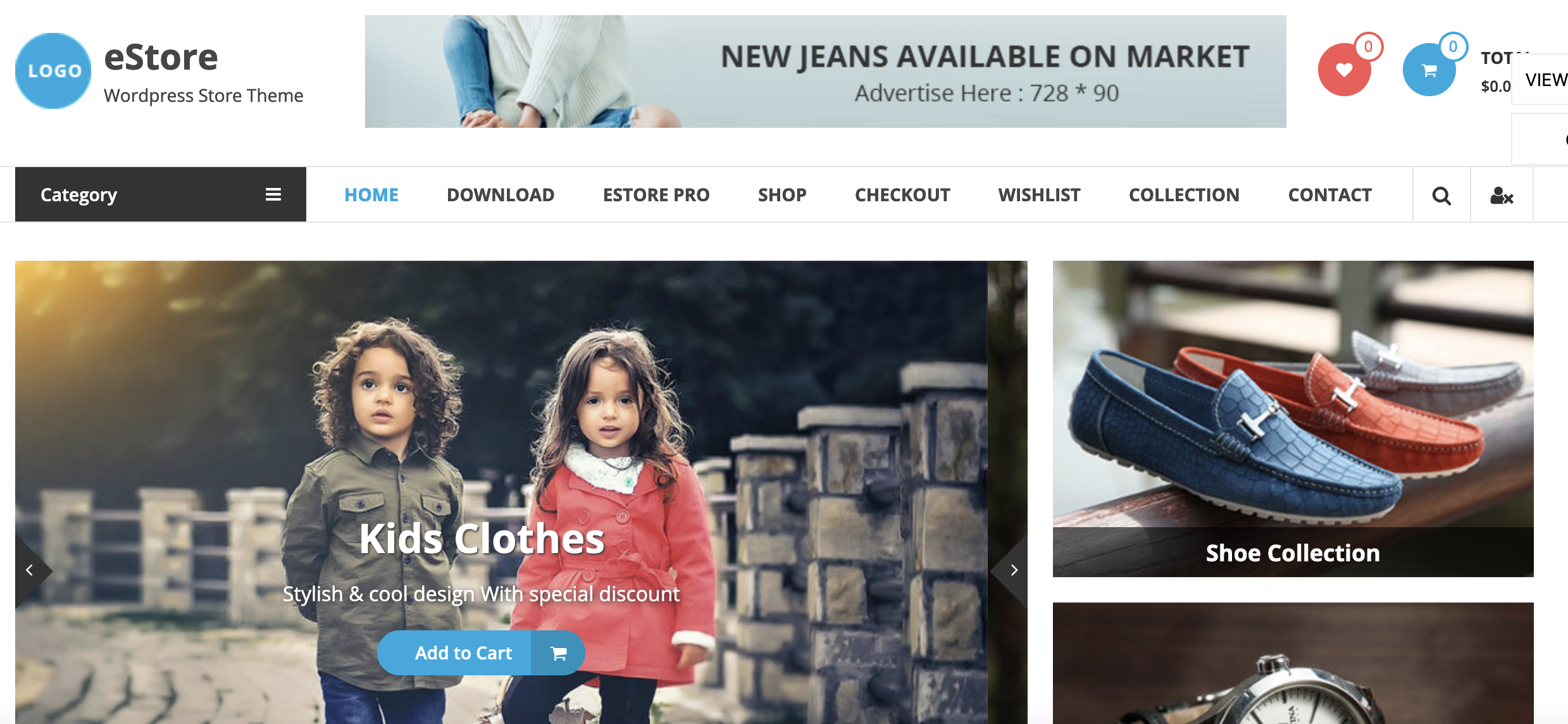 This is a free WordPress theme from Theme Grill that is compatible with both WooCommerce and WooCommerce Wishlist. It even comes with some prebuilt sites.
Pros
Fast -it loads in just 1.5 seconds
Modern and beautiful
More customization options than most free themes
Has customized widgets
Some support is available
Cons
Only one primary color
Can't change the typography
Just enough functions to make you want to pay for the pro version
Another theme created by WooCommerce itself, this one has slightly more options and functions than the other two profiled here.
Pros
Can customize colors
Great for small businesses
Can add logos
Still simple enough for beginners and the non-tech savvy to set up
Cons
Still has limited functions
Traditional rather than modern look
You'll have to change themes if your business grows too large for it to handle
This is a company that offers both a free theme and several premium themes. It is built exclusively for use with WooCommerce.
Pros
Can download a site designed for your industry and have a premade site ready to go in minutes.
Simple and easy to use
Lightweight
Can upgrade to a paid version if your business outgrows the free theme
Cons
Limited functionality
Almost no customization options
Little support for the free theme
Paid Woocommerce Themes for WordPress
It may seem silly to pay for a theme for your WordPress site when you can get one for free, but there are many reasons to consider it. Most of the premium themes come with more functionality and greater customization options, for example. As a whole, they offer much better support than free themes. Website security is usually better. Finally, many of them offer lifetime plans so you don't have to worry about paying for the theme monthly or yearly.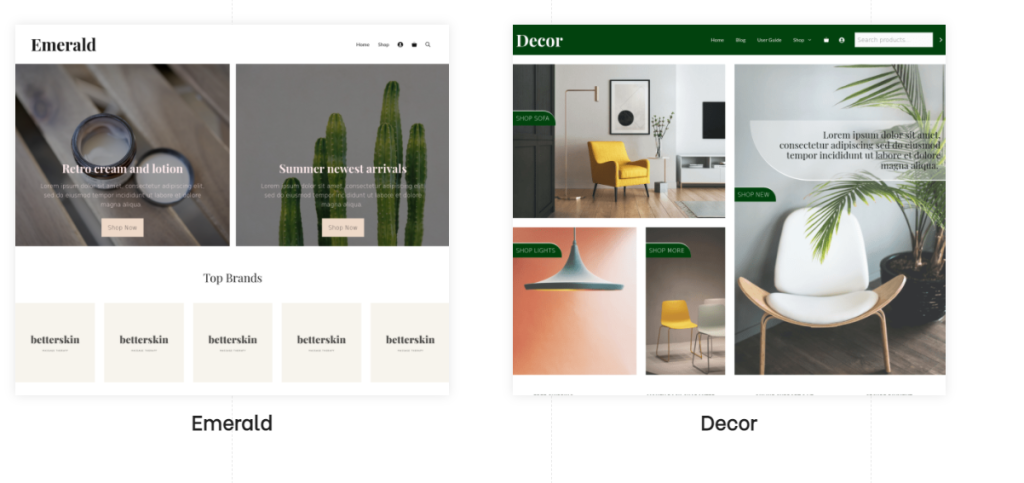 This is a simple but powerful paid theme designed for maximum stability and speed. What it lacks in functionality it makes up in reliability. Pricing is $59/year or $249/lifetime. They offer a free version as well, but you can't access any WooCommerce settings unless you upgrade, making the free one useless for e-commerce stores.
Pros
Lightweight
Beginner-friendly
Modern designs
Good support
Cons
Doesn't offer as many functions as other sites
Not e-commerce specific
Design is based on block elements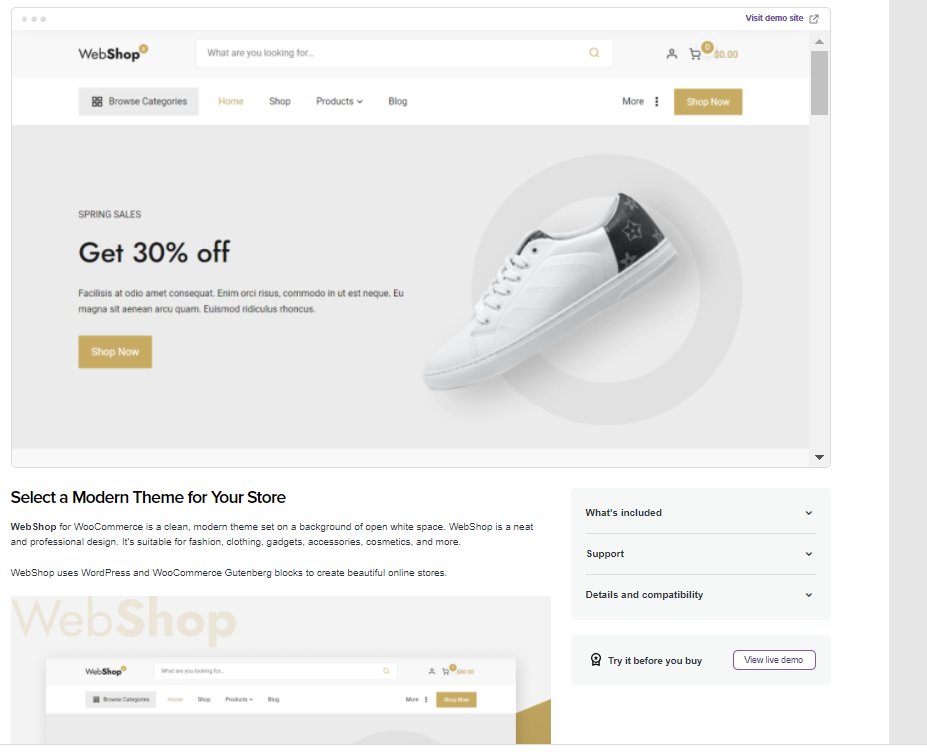 Webshop is available from WooCommerce and was created specifically for e-commerce stores. This gives it the airtight integration with WordPress many business owners want. It costs a flat $79 per year.
Pros
Best possible integration with WordPress
Clean and simple
Powered by Gutenberg
Designed specifically for e-commerce businesses
Cons
Simple design that won't appeal to everyone
Not as customizable as some other themes
Doesn't have as many functions as other options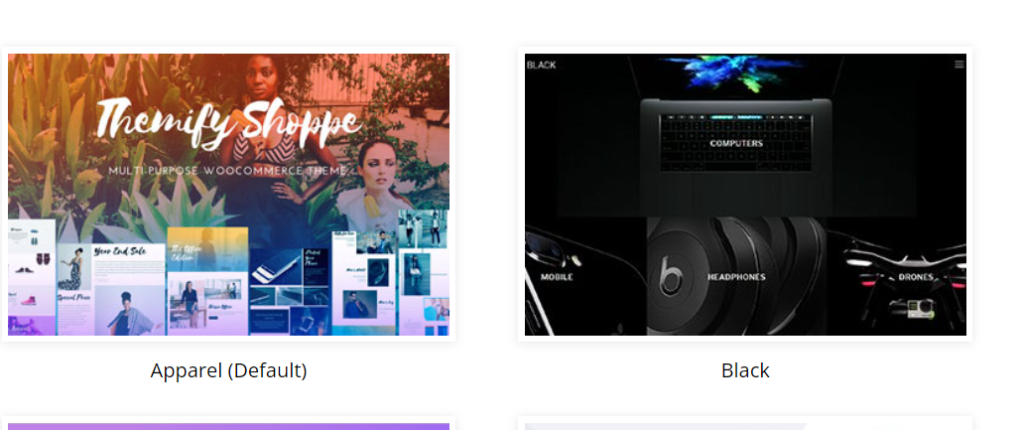 This theme is from Themify and was created for multiple types of websites, including e-commerce stores. It has three price points, from the Standard option for $59/year to the Master Club option for $89/year.
Pros
Drag and drop website builder
Almost unlimited customization options
Has a built-in product image gallery with zoom functionality
Many layout options
Cons
Not e-commerce specific
Can be difficult for beginners to master
The better plugins are only available with the more expensive versions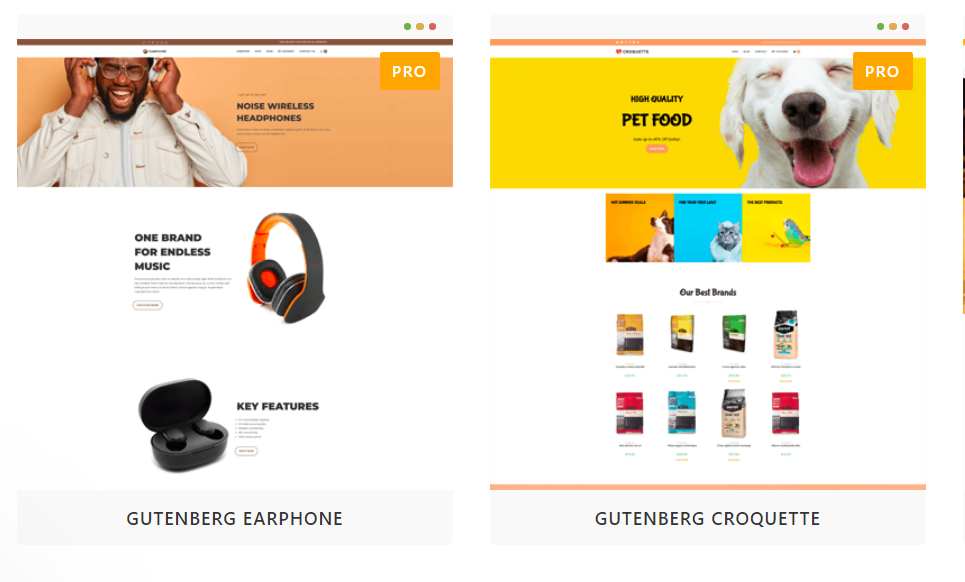 OceanWP is a paid theme that has both yearly and lifetime subscription options starting at $32 and $133 respectively. This theme comes with many built-in templates that make it easy to quickly create beautiful websites.
Pros
Quick to setup
Simple for beginners to learn
An amazing number of customization options
Excellent customer support
Built-in ability to create landing pages
Cons
The best features require paying for extensions
Not e-commerce specific
Coders won't have much to play with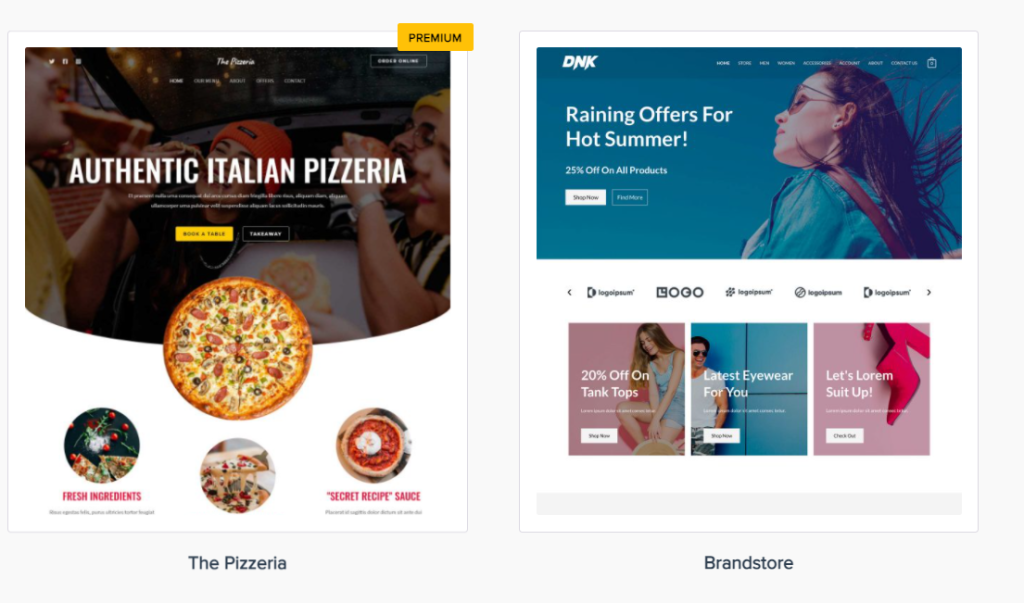 Astra calls itself the most popular theme of all time. It does have incredibly high ratings. Large organizations such as Google, Stanford University, and NASA use it. Pricing starts at $47 per year.
Pros
Can add many options without losing loading speed
Fully customizable
Great for SEO
Modern, updated layout
Excellent customer support
Cons
Not e-commerce specific
Complicated and possibly too complex for many beginners
Has more capability than many e-commerce stores are going to need
Making the Final Decision for the WooCommerce WordPress Theme Right for You
Even with all this information, it can still be tough to make a decision. There are plenty of other themes to consider and you may not even know all the features you need.
But we recommend taking a big, deep breath and not worry about every little detail.
In the end, we'd suggest a paid theme because it is more likely to have the features you need and the developer is more likely committed to keeping it up to date. But that doesn't mean free can't work exceptionally well for you.
The best thing to do is to start downloading themes and playing around with them to see what you learn. Some paid themes may come with money-back time period if you aren't able to use it. You can also read reviews online as they may point out issues you may discover later.
But the most important thing to do is get started. Websites can always be changed, mistakes can be fixed and no decision has to be permanent, so get that store up and running to see what happens!
Need Products for Your WooCommerce Site? We've Got Plenty of Done-for-You Options and FREE Samples
If you're looking for downloadable printables or want to create print-on-demand products like journals, planners, mugs, t-shirts, card decks and more, we've got you.
Start by browsing our free samples of done-for-you products with commercial-use rights here.
Then grab what you need and put it to good use in your new store! If you need help with implementation, we're always available in the EKitHub Facebook Group. You'll find the link on your download page after you choose your free samples!
Your partners in easy product creation,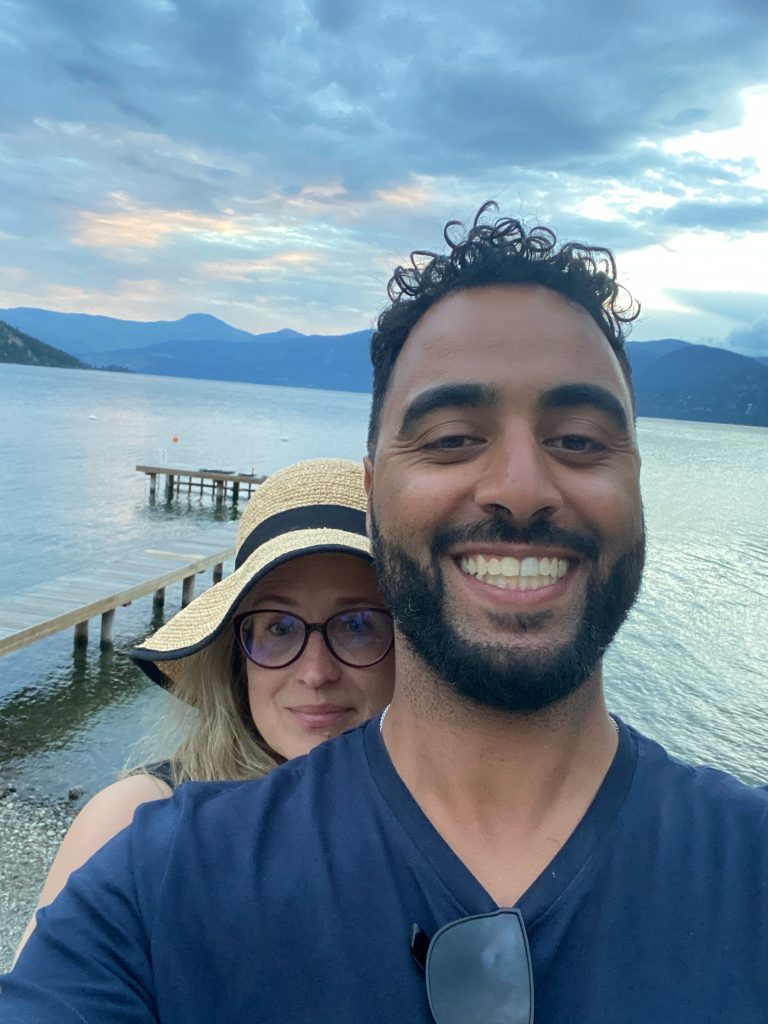 Alice Seba and Yusef Kulan