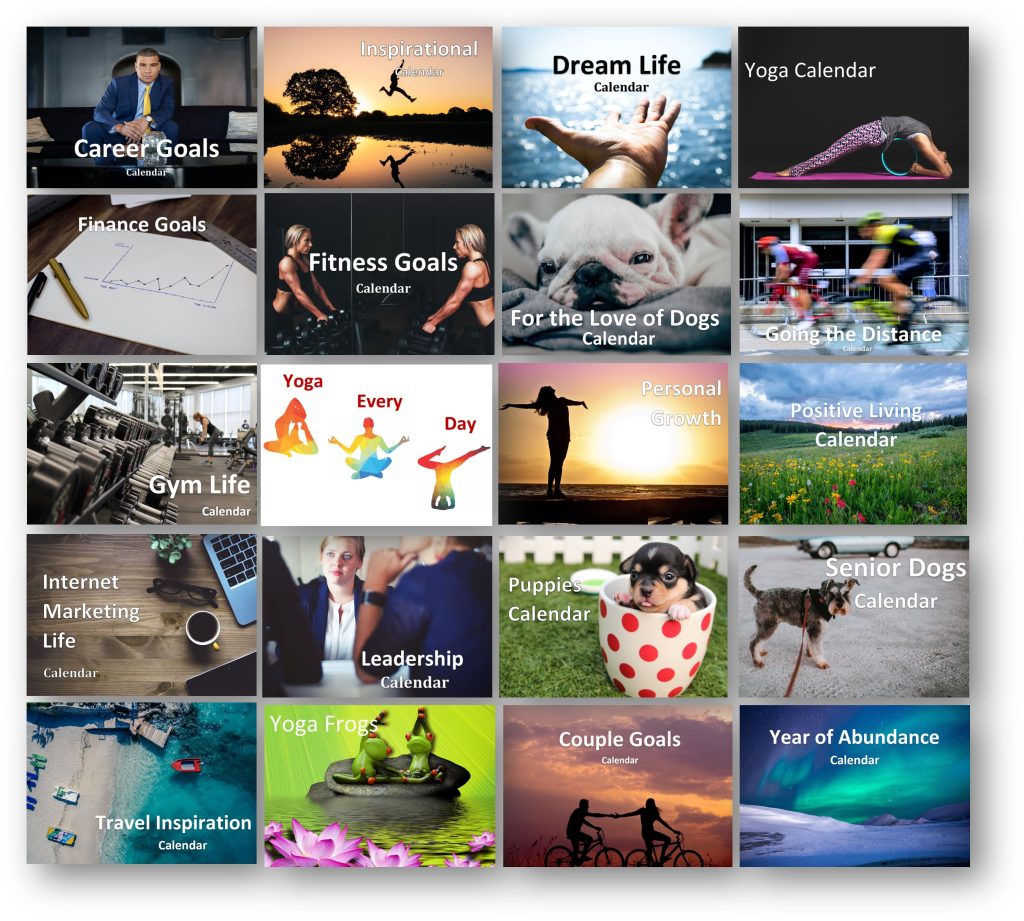 How to grow business and make money with printable calendars ? As you may know, we have a done-for-you package of printable calendars that you can sell, give away, use for promotions and more. You can see the specially-priced pack with commercial-use rights here.
Now whether you use our calendars or not, here are some ideas for growing your business and making money from plr printable calendars.
PRODUCTS FOR SALE
Sell them as "printable calendars" your customers can print themselves.
Sell them as printed calendars with all the included formatting. You'll have to work with a printer who will print out your documents as is.
Sell them as printed calendars using a print-on-demand supplier. To do that, you'll just need to upload the cover and monthly images for each month in the appropriate format. Most POD suppliers will already have their own calendar formats, so it would just be the monthly picture that would be added.
When selling the calendars, don't forget to add your subtle branding, so they know who to go to when they need more calendars and printables!
MARKET YOUR BUSINESS
Everyone has probably received a calendar (or MANY) from a real estate agent, veterinarian, etc as a gift. It's kind of blah because many people already have a calendar or don't really use them.
But if you actually provide BENEFITS to your customers with those calendars you give it, there is much more VALUE in that.
You can give away calendars that include:
Obviously, your branding, website info, etc.
But also include monthly or weekly promos that will be hard for them to resist
You can also add tips and reminders that would be relevant to your niche
That way, even if they don't put the calendar on their wall or add their own schedule to it, they are CONSUMING your calendar and getting real value out of it.
You can either print and ship the calendar to your VERY BEST customers…perhaps include another little goodie as a thank you. Or you can give it to them as a digital download. Printed will always make the most impact, so track those coupons and promos to see how much revenue the promotional calendars are generating for you. Then you'll know how many you can afford to mail out next year.
GROW YOUR AUDIENCE
You can give away a downloadable calendar to grow your mailing list. Once they opt-in, make sure to let them know about other useful or relevant printables you have for sale.
If you're using the calendars to grow your list of potential printable buyers, we recommend making your branding minimal. You want them to see the type of product they can expect if they purchase from you.
Get Your Done-for-You and Ready-to-Publish PLR Printable Calendars
We've got a handy package of done-for-you printable PLR calendars that you can use as products for sale, gifts for your customers and to grow your list.
Here's a peek…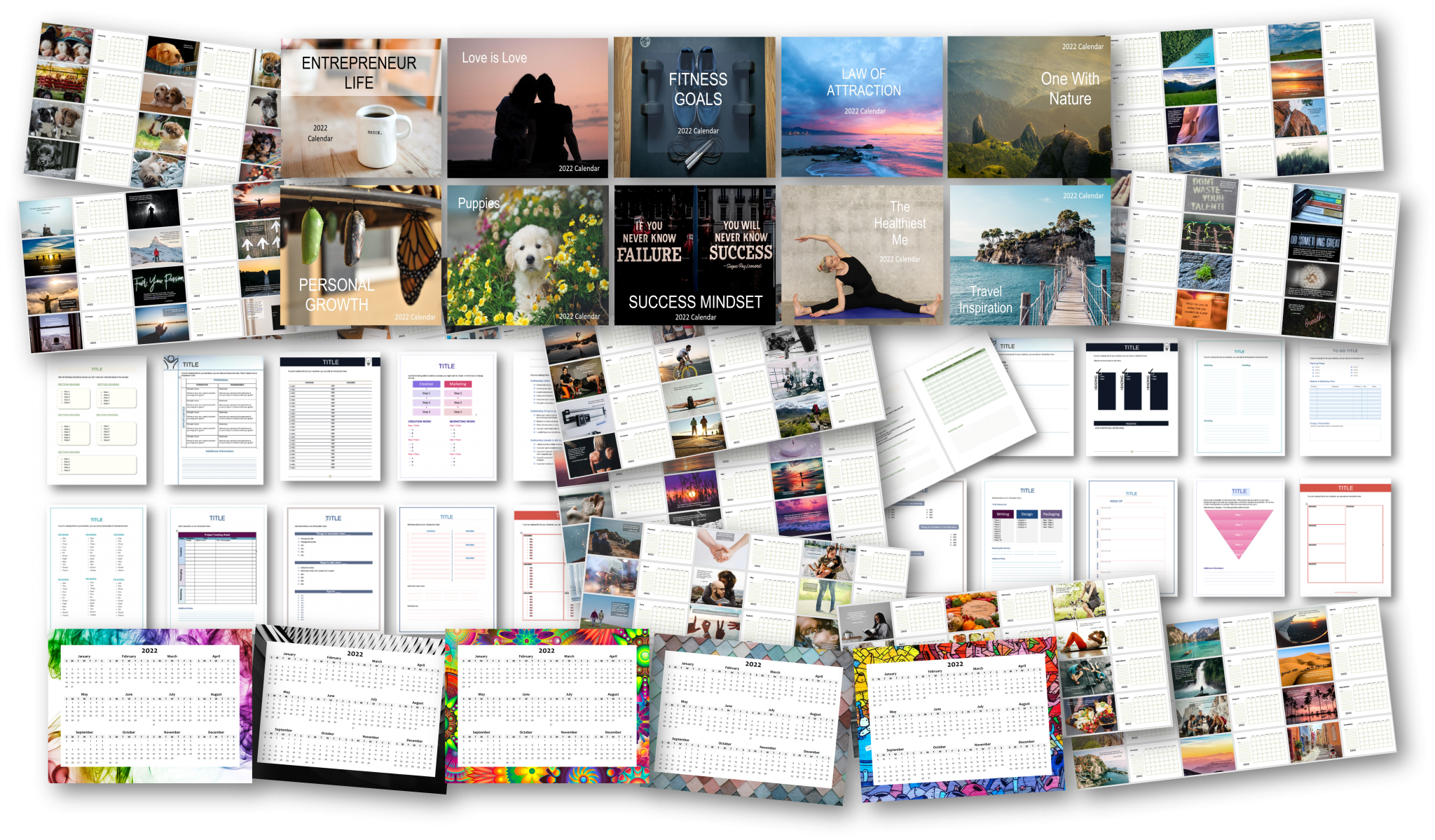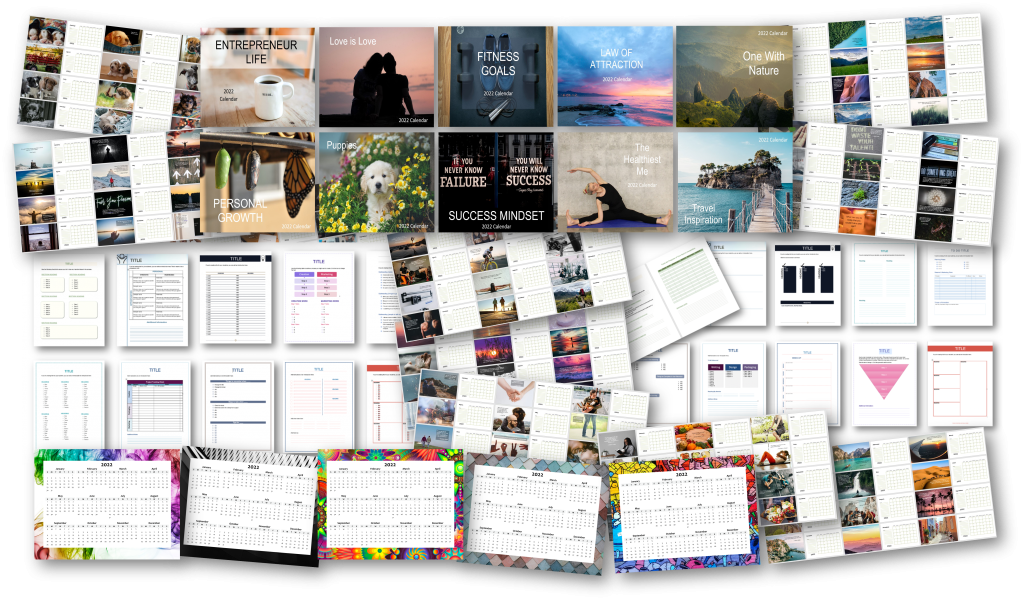 The package includes:
10 printable wall calendars, each with 12 images for each month, fill in calendar and cover image
10 to-do list templates to help your customers accomplish their goals for the new year
10 checklist templates to keep them on track with their goals
5 at-a-glance calendars for their desk, bulletin board, etc.
Bonus Journal Template
Bonus Planner Template
Click here for full details and to get yours.
Our PLR hub has Tons of ready-to-publish content to get that business growing.
Your partners in easy product creation,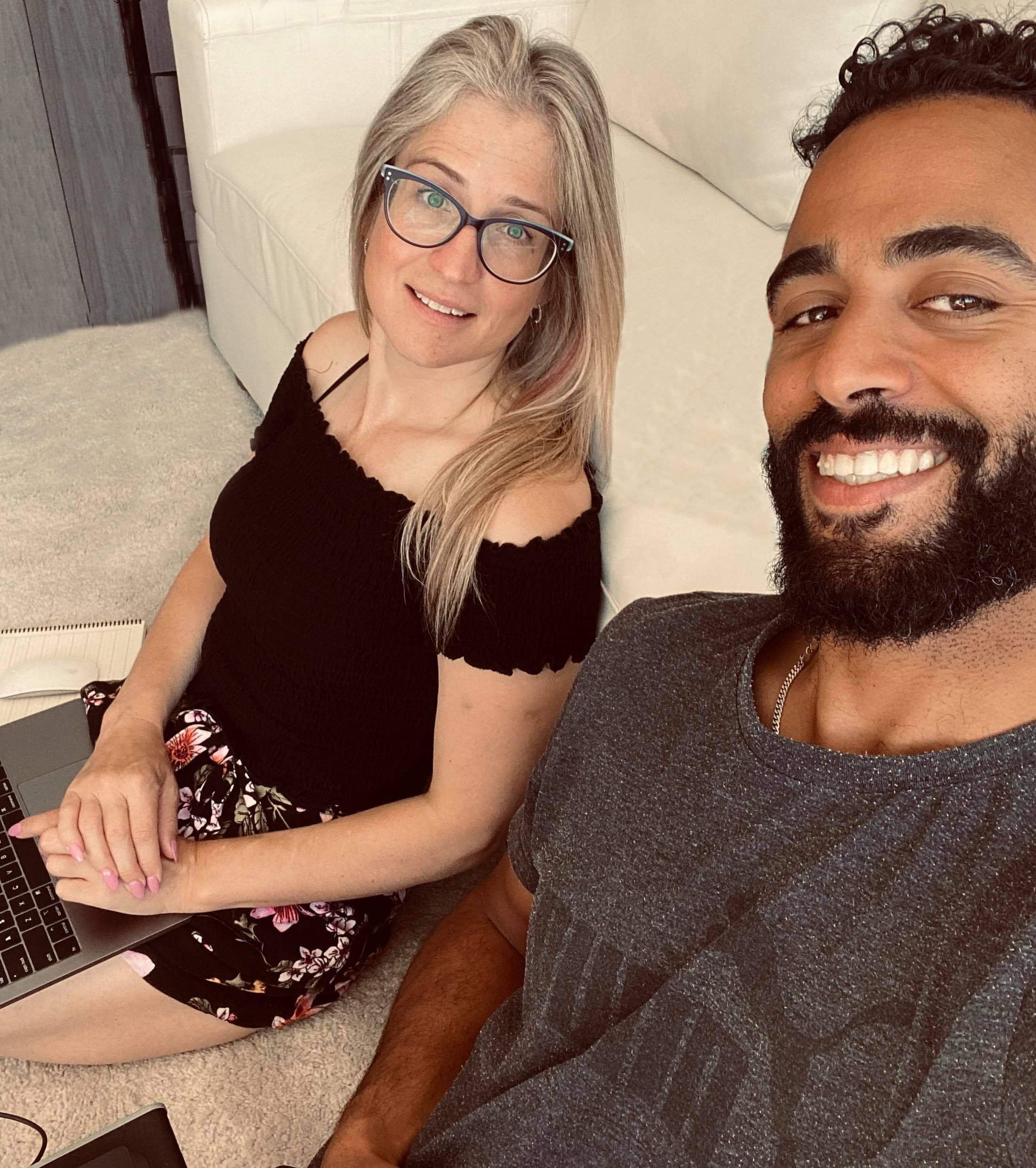 Alice Seba and Yusef Kulan