It seems like everyone is getting in on the printables game. Recently Toys "R" Us…well err, actually Geoffrey the giraffe created some cute holiday cards. You can see the promo they posted to Twitter below.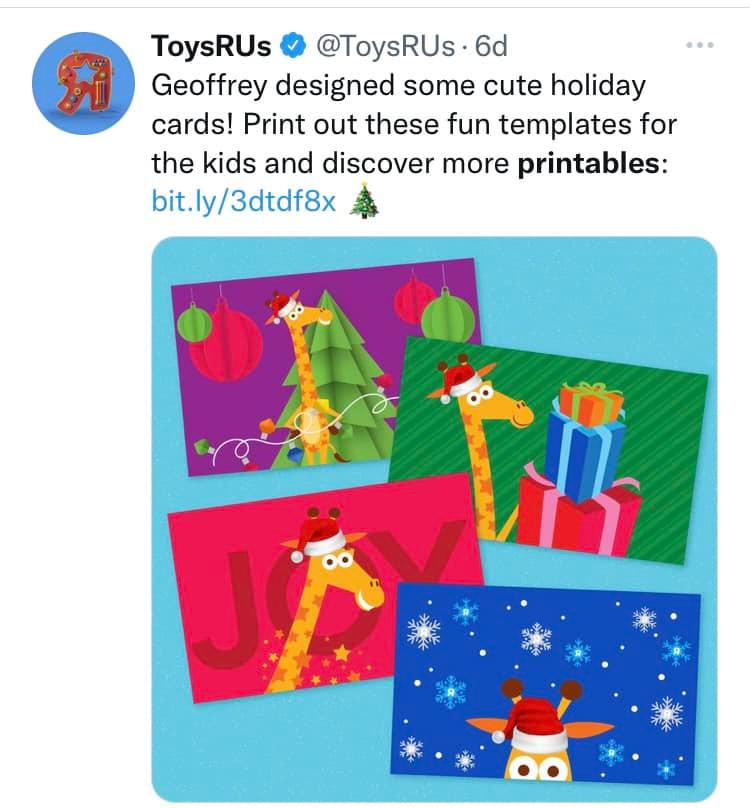 But when you go to that link, it's a page with different gift suggestion categories. Ways further down The landing page for this printables promo a page with gift suggestions and then later. Much further down the page they mention printables you can download. Keep scrolling, it's a bit LOOOONG and a good lesson.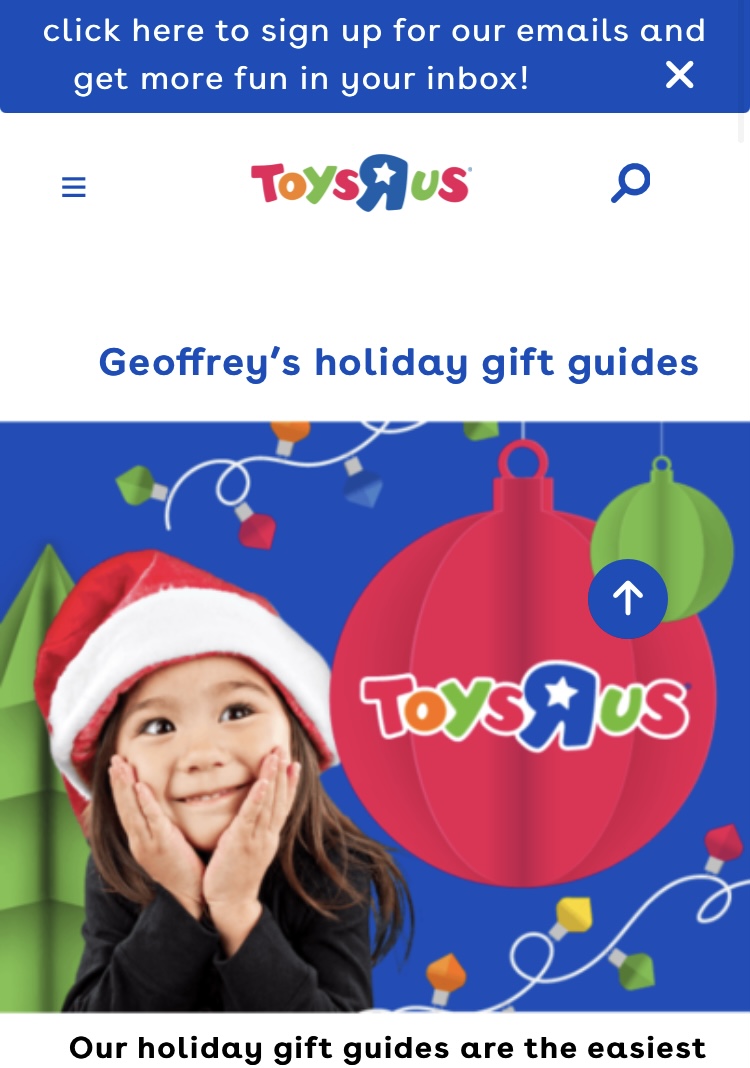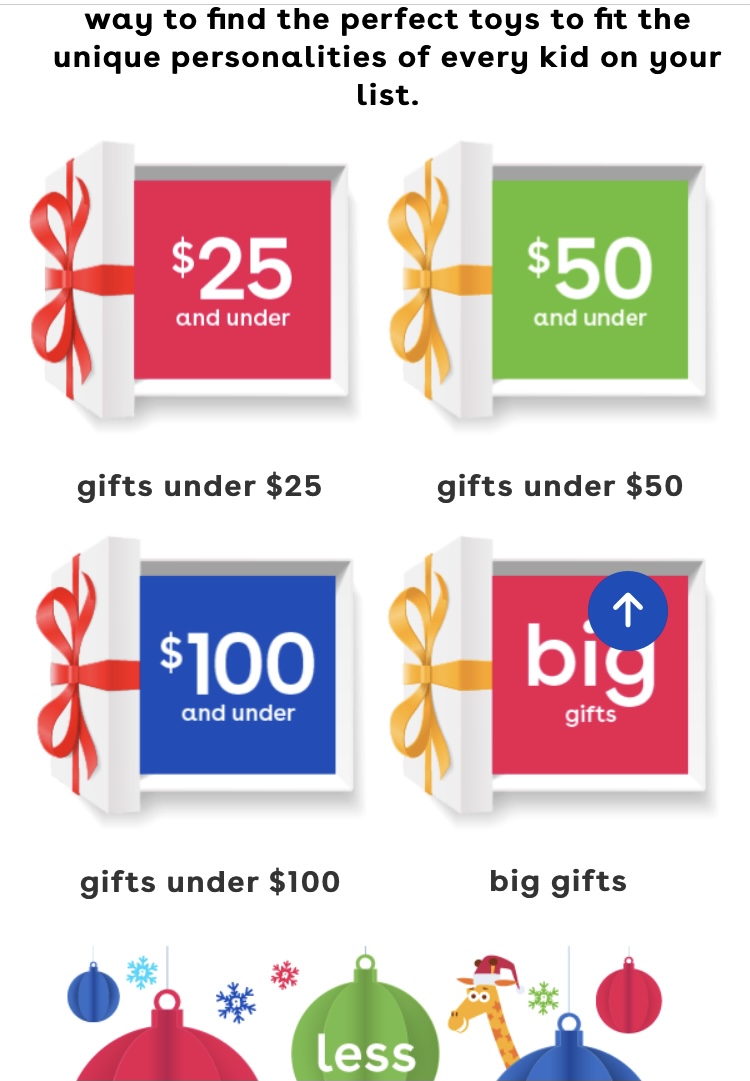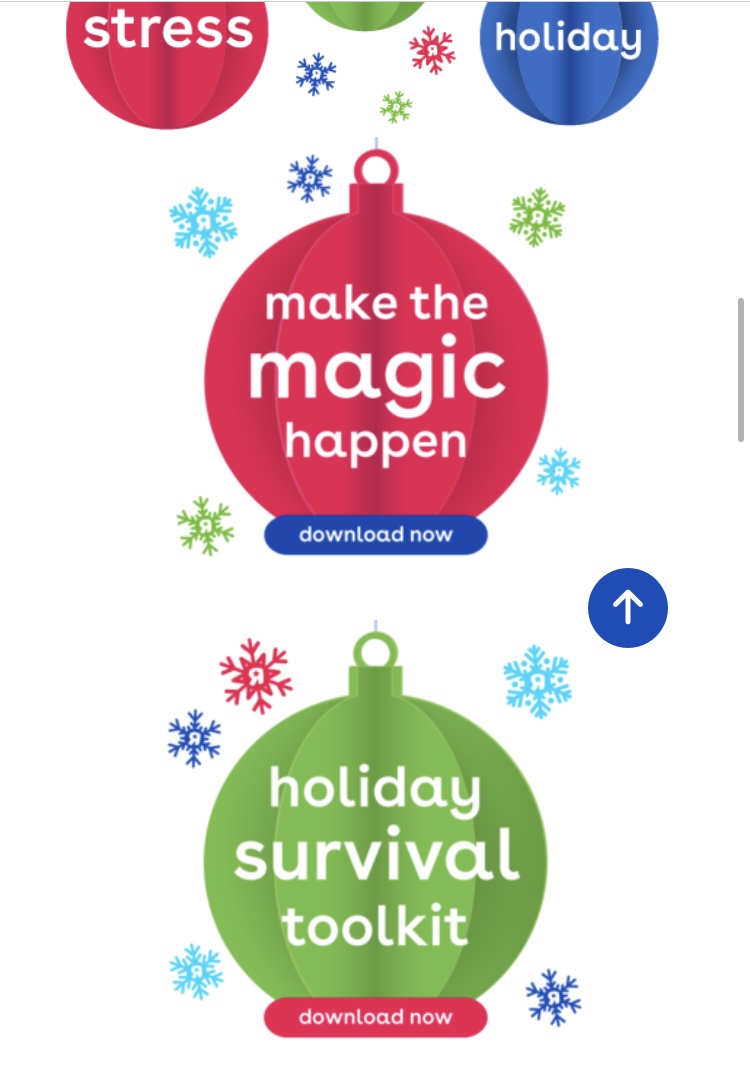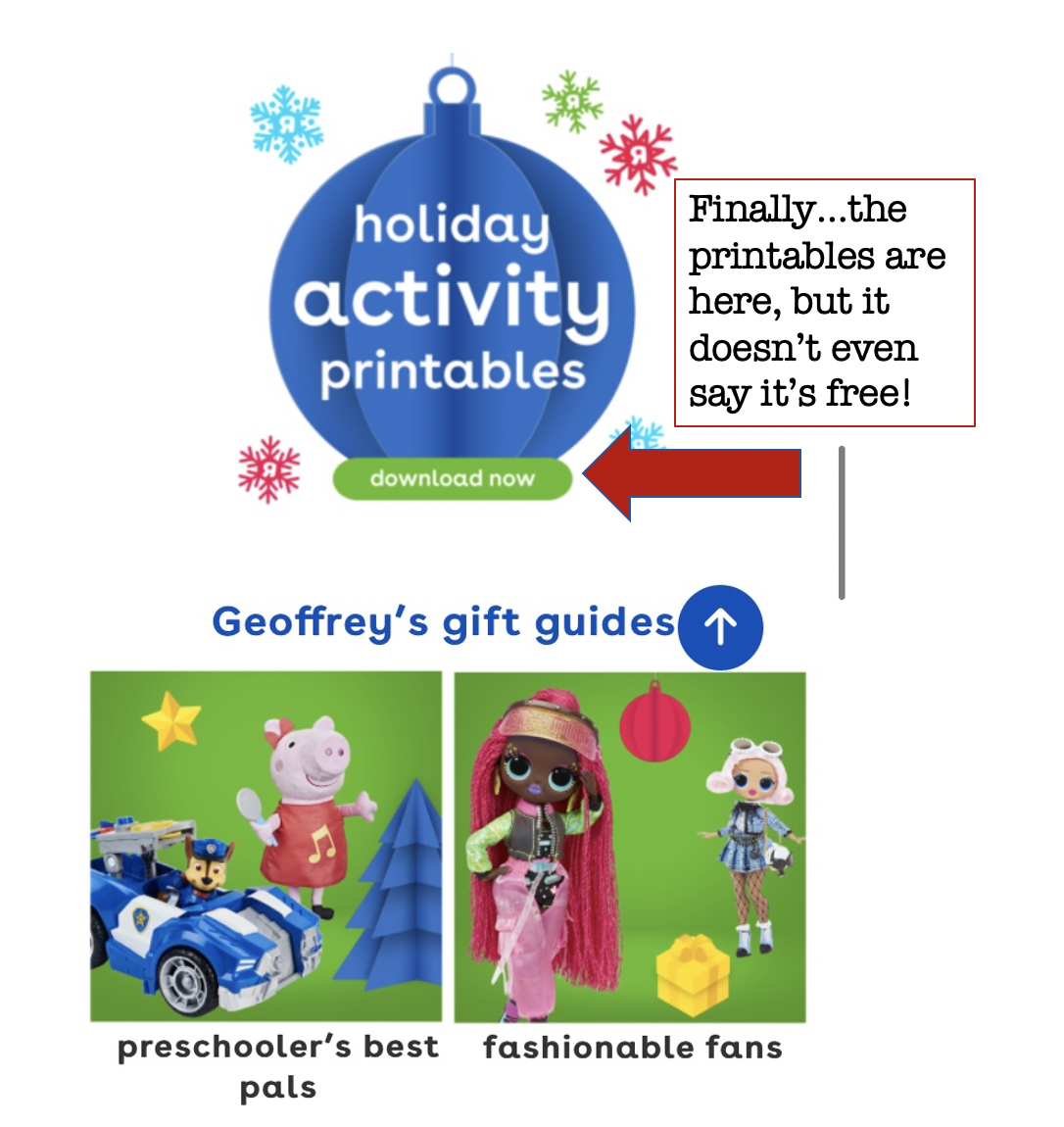 We'd humbly like to include some critiques of this promo that you might apply to your own business as well.
– Always address what you promised at the top of the page. Sending people to a page about something different just creates confusion and can even inspire anger in some visitors.
– Even when they show the printables further down the page, the image isn't the link readers were looking for. The whole page up to that point had been about gift-giving guides.
– And when they do show the printable download option, it doesn't even say the printables are FREE … just that there are holiday activity printables available to download.
– Make sure whatever you're offering is RELEVANT to the person who clicked your promotion. Sure, parents may find the printables useful, but it's not the mindset they were in when they first clicked – they were expecting gift guides.
– The page is too wishy washy … having too many choices doesn't lead the visitor to buy. Usually in cases like this, when a visitor is confronted with so many choices, they can't make a decision on which one to buy, so they end up confused, frustrated, buy nothing and leave your site.
– If you just gave them something free in your promo, include in that free offering a direct offer to buy something. No need to be coy about it; they expect it!
A better promo (again, in our humble opinion) would be an opt-in offer to download the printables. This then adds them to your email list, so you have a way to contact them about promotionals in the future.
Then include in the download a promotion for a hard-to-resist bundle of age-appropriate activity books. The free printables they downloaded gives them a sampling of your products, so they are more inclined to buy your paid offer.
In the Toys "R" Us promo, the gift giving guide page is useful though. Very useful … but all promotions leading to it should inform their customers just about their gift giving guides.
Granted, the company is a very trusted brand name and their results with their approach will vary from smaller sellers like us … but then again, there's a reason they already went through bankruptcy and us independent online sellers remain a shrewd and successful bunch.
Need More Smart Marketing Advice? Get Started for $1
If you found this helpful, it's the kind of advice and guidance you can expect in our Big Growth Shortcuts and Templates Club, where each month we share a new marketing strategy and include the templates to make it easy to implement.
Our main goal is to help you get more results from your marketing, with the aim of growing your LOYAL customer base who wants to pay more for your products.
Plus, we're available in the Facebook Group to answer any of your questions on the content, help you brainstorm and give you feedback as you go.
Once you've got your marketing dialed in, everything else in your business becomes MUCH easier.
Go here to join for $1 and you'll get instant access to this month's content AND the January pack will be added to your account soon.
If you like what you see, it's just $19.95 to continue to get more shortcuts guides and templates month after month.
There's no obligation to stick around, but we think you'll like what you see and what you start implementing, you'll wonder how you lived without it.
See you there!
Your partners in easy product creation,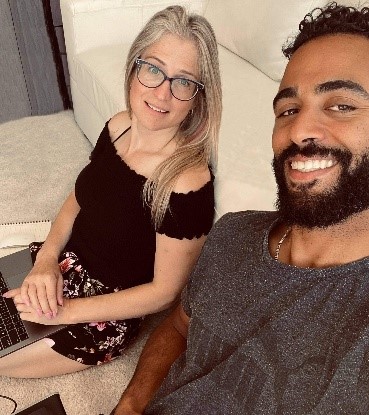 Alice Seba and Yusef Kulan