Just wanted to share a quick, but powerful tip with you … and to remind you how you can get MORE smart marketing strategies, starting with just $1.

But first, the tip to Boost Your Printables Sales and Get Lifetime Customers
Always put yourself into the shoes of your buyer, so you know WHY they buy a certain product from you. It's often not the first thing you think of or not thinking deep enough into what they might be feeling.
For example, printable kids activity books are designed to keep kids busy and learning … but it might also be to relieve that parent/teacher/caregiver who is at their wit's end and needs to download something NOW!
Or if you sell a home organization planner, you might think it's just for people who love to be organized or want to improve their organizational skills. But it's also often for that mom who is hard on herself for not being organized, not being good enough … if you're a mom, you know what I'm saying.
How can you speak to your customers on a more emotional level, so not only do they feel like you have perfect products for them, but that you ALSO really UNDERSTAND them?
Having that connection creates more spontaneous sales for you AND lifetime customers. And that's a win-win for both you and your customers.
We hope you found this helpful. It does take some practice to make it a natural part of your communication with your customers, but it's well worth it.
If you'd like more marketing strategies to help you make more sales from your loyal audience …
join us below in the Big Growth Shortcuts and Templates Club for $1.
If you're not already a member, NOW is the time. You don't want to miss any more of our shortcuts guides + the templates that you need to implement the strategies.
Each month that you remain a member, you will receive a marketing strategy packet targeted to a specific topic. It might be building an affiliate program one month, growing a customer list the next, or increasing traffic, creating upsells and downsells … and the list goes on and on.
All topics are tailored to help make your marketing campaigns and products easier to create and promote … with the end goal being to help increase your bottom line.
Plus, we're available in the Facebook Group to answer any of your questions on the content, help you brainstorm and give you feedback as you go.
Once you've got your marketing dialed in, everything else in your business becomes MUCH easier.
Go here to join for $1 and you'll get instant access to the current month's content.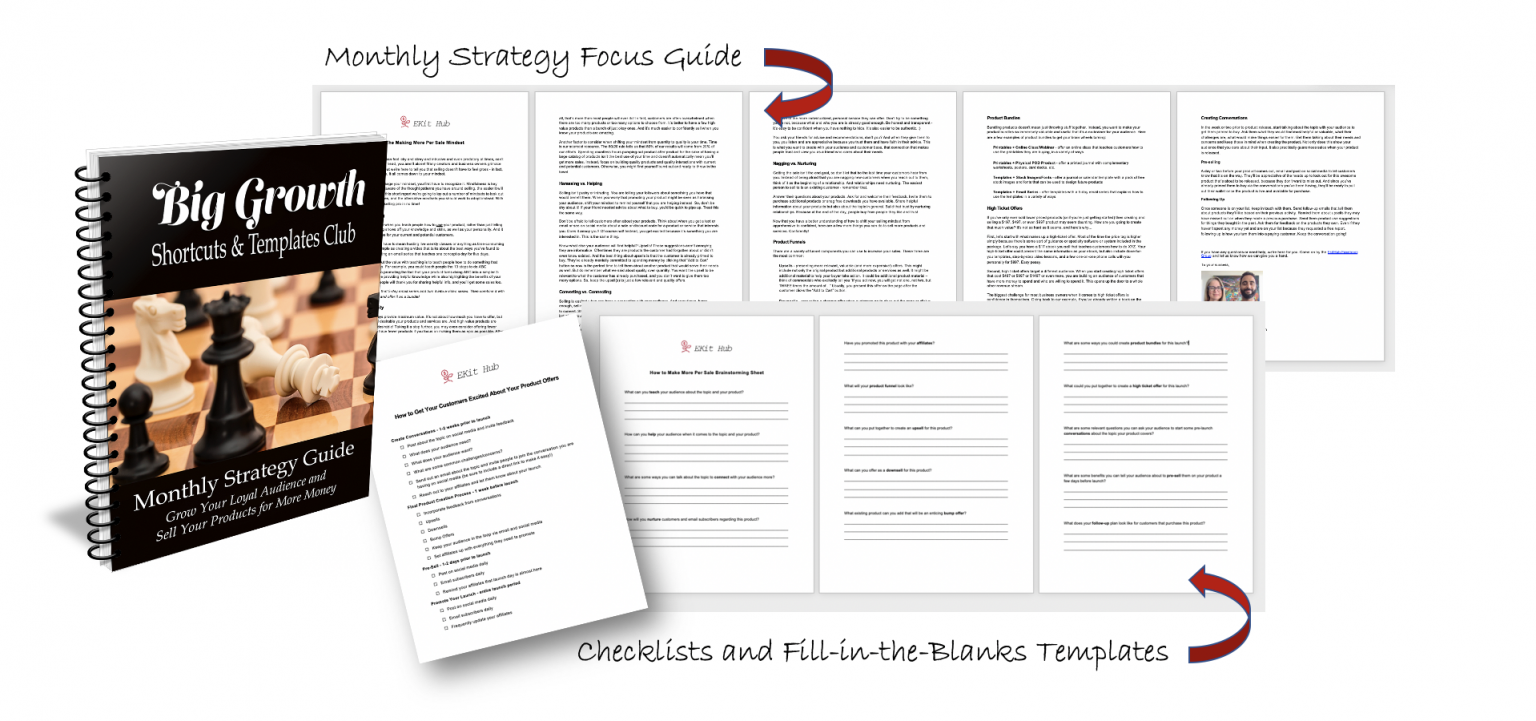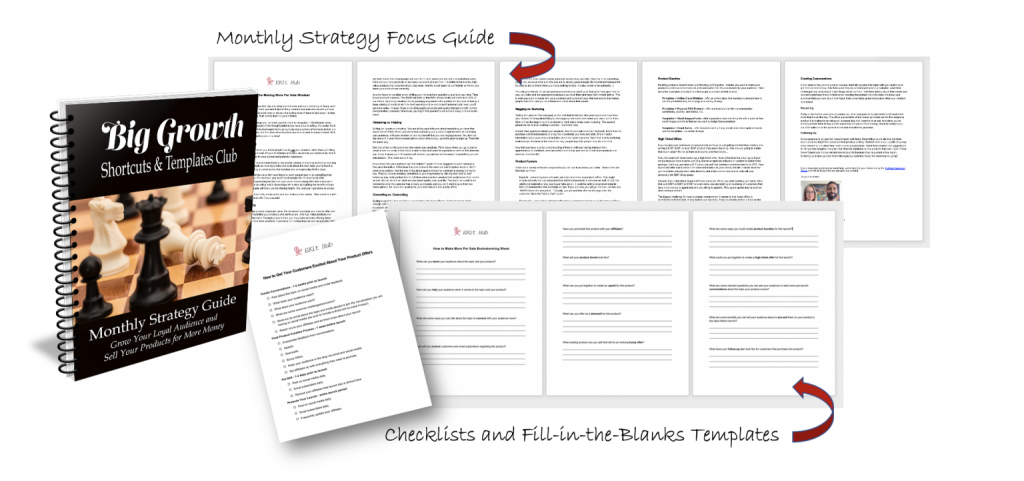 If you like what you see, it's just $19.95/month to continue to get more shortcuts guides and templates month after month … for as long as you like!
There's no obligation to stick around, but we think you'll like what you see and once you start implementing those strategies, you'll wonder how you lived without it!
Your partners in easy product creation,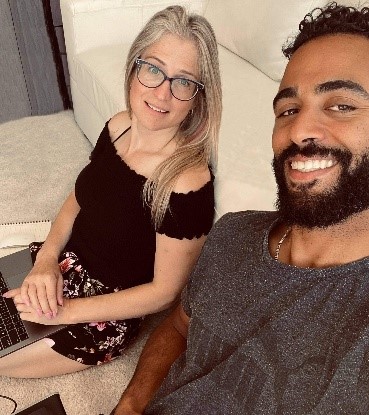 Alice Seba and Yusef Kulan