It's no secret that bundling products helps you create hard-to-resist offers. Not only can you charge more per offer, but you will also make more sales.
So instead of charging a few bucks for an individual printable, you can charge several times that amount, but still give your customers a good deal they are willing to pay more for to get the larger offer.
And when you have a high converting offer, it's easy to get affiliates to promote for you. It's a triple win for you, your affiliates and customers.
Use Our Value Packs to Create More Product Bundles
To help you create more product bundles, build your list and increase your bottom-line, we've created a new EKit format – we are calling it a value pack. The one here is on how to Stop Procrastinating. EKit Value Packs still includes a lot of your favorites, but we've also included extra goodies to give you even more product bundling and audience building possibilities.

What's Included In a Value Pack?
Here are the 10 items in each value pack; here are some suggestions on how to implement each item:
SPECIAL REPORT AND ECOVER SET: This could be a free offer to grow your list. You could use it as a bonus to go with your printables. You could use our "get paid to create your printables" method and use this as a basis for your paid online class. You could break the report up into useful chunks for your blog, social media, etc. It could also be added to your membership site.
WORKSHEET: This is a companion to the report, so you could include in the free opt-in offer, in your membership site, etc. It's extra content to include with your online classes – they get the worksheet, but you work on it together in your class. It's also great as a bonus with the printables you sell.
CHECKLIST: Another companion for the report that boosts the value of whatever you're doing. You could use it in the same ways as the worksheet. It could also be a blog or social media post on its own.
5 ARTICLES: Articles are great for generating traffic, so do a little search engine optimization and add them to your website. You can also use them in your newsletters, bundle them up into a separate report, add them to the report in this pack and more. They could also be scripts for short videos, be incorporated into your online classes. 
NEWSLETTER: This is an attractive newsletter that is already done for you and ready to send out … but is also a perfect template for more newsletters. You can make a couple more issues by adding the articles included in the package. Or take content out of the report and make new newsletters. You could use it as a bonus for your printables. It could be part of your membership site content…send out a high-value PDF the first of the month, inserting your latest product promotions and other membership site updates.
5 – 18″ x 24″ POSTER / WALL ART GRAPHICS: These are great for wall art you can sell … your customers can download and print, or you could use a print-on-demand service to ship them to your customers. They're also great for social media, writing prompts, book inserts and more.
72-PAGE JOURNAL + ECOVER SET: Here's an instant product for you to sell as a printable or you can use a print-on-demand service to ship it out to your customers. Or it could also be a part of your online course; remember, if you teach your customers how to get RESULTS and give them the practical tools to do it, they will be willing to pay more. You could also sell or give away individual journal pages, add more prompts to bulk up the journal and more.
365-DAY PLANNER + ECOVER SET: Another instant product for you to sell as a printable or as a printed product. It's also useful for your online classes as it will help your students stay on track and get results. You could even add promotions into the planner to give them something extra to work on each month.
36-CARD PRINTABLE CARD DECK: We've formatted these for professional printing, so you have another product to sell. You can also add your own sayings and quotes to expand the deck. They can be used as writing prompts for your social media or blog. You can give away individual cards and add your business contact info on the back as a little inspirational promotion. They're also suitable for mugs and other printable products.
5 COLORING PAGES: Use them as giveaways to grow your list. Add them to your existing coloring books. Insert them into your journals and planners. Color them digitally and use them on book covers, for greeting cards and all kinds of printables.
You are only limited by your creativity as far as the number of bundles and products your can create with this Stop Procrastination value pack. Not only will it help build your audience, but also increase sales.
To your publishing success,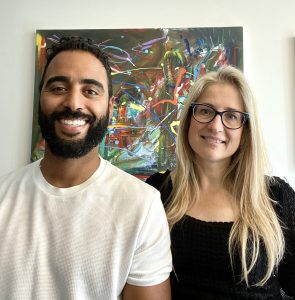 Yusef Kulan and Alice Seba
Your Partners in Easy Product Creation at EKitHub.com