Let's talk traffic. Here are a couple of common scenarios. You've spent the time creating your products, getting them exactly right. You've created your website, store, or Etsy shop. You've excitedly told all your friends and family about it. Now you are ready for the sales to start flowing in. But as you check your site each day, you see very few people coming to your site.
Or you've had your website going a while, but your once steady traffic has now slowed to a trickle. You aren't getting as many visitors as you once did, and your income has dipped because of it.
In both scenarios, the answer is you need more traffic. We get it.
Without traffic, your products won't be seen. If they aren't being seen, they aren't being sold and your business becomes stagnant without revenue.
How to consistently generate more traffic
For someone new to marketing, there are basically two types of traffic: free and paid. And while paid at first seems like the better option, the amount spent on ads can quickly add up before hitting on an ad that brings in enough traffic and sales to offset the expense.
When first starting out, concentrate on getting free traffic. It takes more work and time, but doesn't cost you an arm and leg to get your offers out there.
Offer a value-rich opt-in offer
You offer doesn't need a dollar amount tied to it to be considered value-rich – just something that your readers see they need. While it can be informational in nature, it is more valuable to your readers if it also solves a problem common to your readers. What problem it solves depends on your website's focus and knowing your audience.
Make it so good that they are willing to give you their email address in return for your opt-in item. Now, not only do they know you a little better, but they have something that solves their problem. And you now have a way to contact them about future offers – which is in itself a way to drive traffic back to your website.
Create sales funnels
Many new marketers start out by offering one product per offer. To make the most of your traffic, set up sales funnels. Why sell one product and move onto the next, when you can create a front-end offer, an upsell or two, a downsell, and maybe a bump offer to round things out. Instead of making one sale with that traffic, you can pick up two or three sales.   
Post on social media
The popular forms of social media are free to use and can reach a wide audience. The key to getting steady traffic to your website from these sources is consistency. With some experimentation, you can find the posting frequency that drives the most traffic to your website. Facebook, Pinterest and YouTube are three of many free popular social media sites that have wide global reach.
Activities to do every day to drive customers to your site
The daily marketing activities you should be doing every day to increase traffic to your website will be a little elusive in the beginning as it may not be instantly visible as to which activities benefit you the most. But the way to get a better idea is to try several different things. For instance, post to your blog a couple times a week and post on Facebook/pin on Pinterest once a day for a month or two.  
Monitor where traffic to your website comes from. For now, the activities that generate the most traffic are the ones you should concentrate on the most.
Once you have a source or two bringing in consistent traffic, branch out and add another source. From then on, it is just rinse and repeat and keep doing the things that work for you with the time you have to devote to marketing.
Don't make these two mistakes
One mistake new marketers make is to try and be everything to all people … you can't, nor should you try. Instead, know your audience, where they hang out online and then tailor your traffic generation to the places most popular with them.
The other mistake often made when first starting out is thinking traffic generation is quick and easy. It is neither. It takes time, experimentation, and trial and error to figure out what works for you and what does not.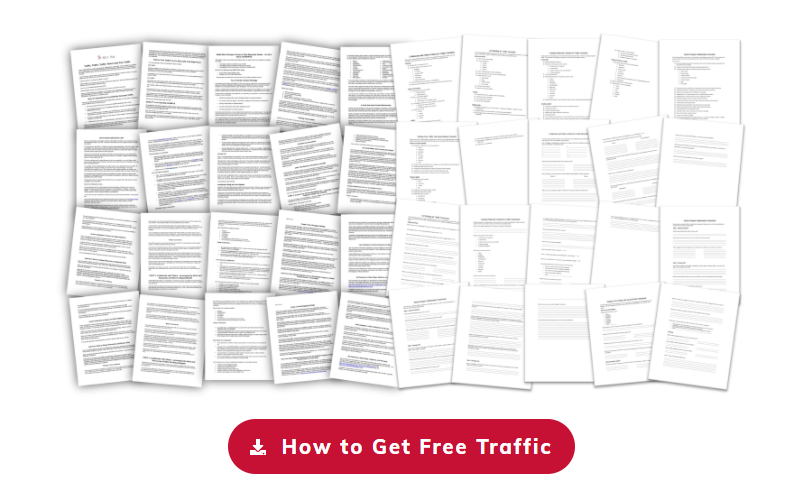 One shorcut to generating traffic is to use our How to Get Free Traffic fill-in-the-blank worksheets and templates package that is part of our Big Growth Shortcuts and Templates Club. Not only does the content give your marketing a consistent look, but it speeds up the creation of marketing materials.
To your publishing success,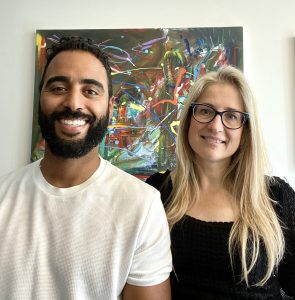 Yusef Kulan and Alice Seba
Your Partners in Easy Product Creation at EKitHub.com