If you have a printables business, you should be offering journals, planners and associated items to your customers. Journaling is a popular way for people to jot down their thoughts, ideas and concerns. And while there are many ways to journal, many people find that journaling the old-fashioned way, with pen and paper, is therapeutic as it provides them a way to clear their mind.
There are several different tupes of journal mediums such as printed, print-on-demand or printable product in addition to the newer digital versions. Here are 7 popular ways that are easy to implement, especially of you use done-for-you templates:
Create printable downloadable products such as journals, planners, checklists, to do lists and worksheets.
Create the same as print-on-demand products but with zero-upfront investment. You take the orders and a print-on-demand service prints and dropships your product to the customer.
Adapt journals and planners to any subject or niche. To save time, start out using fill-in-the-blank templates.
Not only offer individual standalone journals and planners, but also create product bundles for more value for your customers. Give them a matching journal, planner, worksheet, to do list and checklist.
Incorporate these printables into your existing courses and coaching programs. Printables are actionable content that help your clients get better results AND they'll be willing to pay more to get access to such a program with supporting content.
Don't have a course or coaching program? Creating a journal or planner first will help make it easier for you to start creating one as it helps define the goals of the course or coaching program.
Create awesome and easy gifts to ship to your best clients. How about a printed journal or planner? Or maybe a set of both to the very top-notch ones.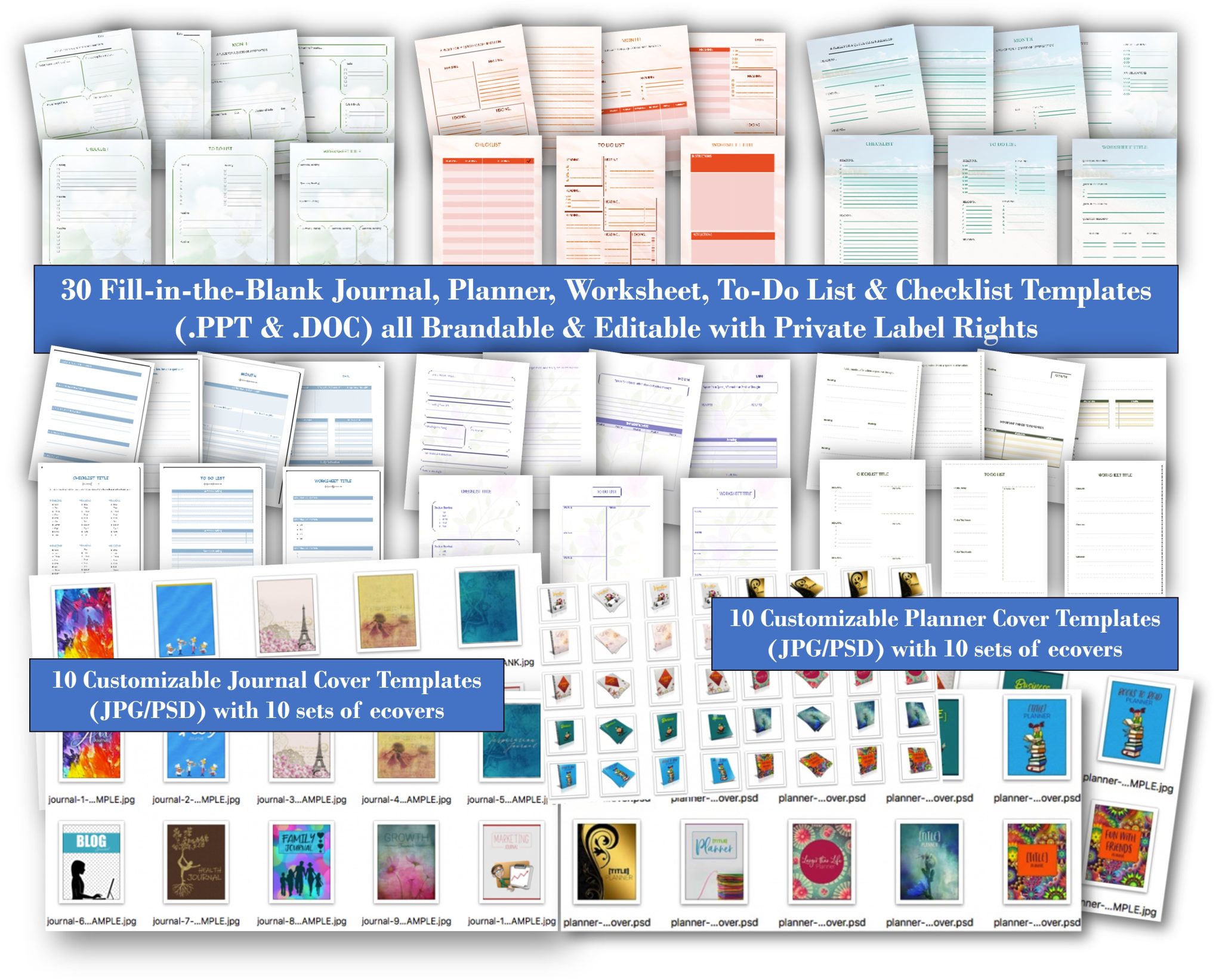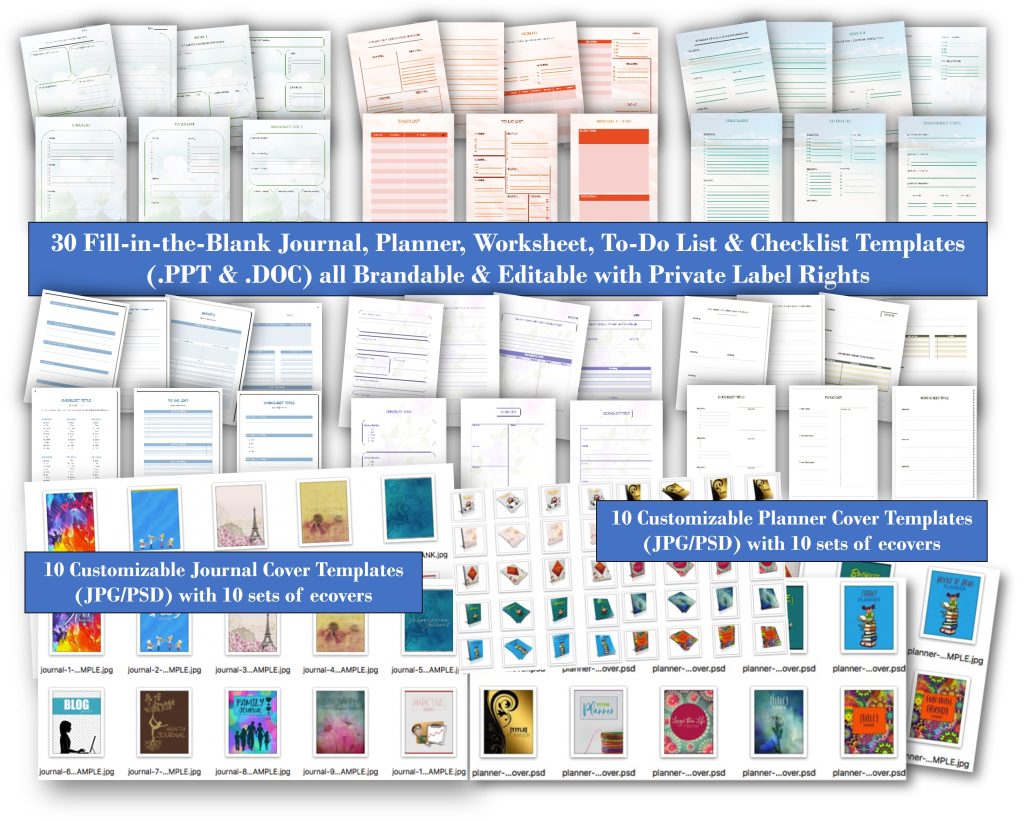 Whether you use ours or someone else's templates, the point is expanding your product offers to include journals, planners and associated content will not only will increase sales, but also your customer base, thus expanding your reach when sending out future offers.
To your success,
Alice Seba and Yusef Kulan
Your partners in easy product creation at EKitHub.com