Poster graphics are one of the new hot printables. Basically they are like a card from a card deck, but only on a larger scale. And while the message written on a poster may be the same as what is on a card, how poster graphics are used is very different. Here are 10 ideas to get you started using poster graphics:
1. Turn them into downloadable products in your Etsy shop or website. Give your customers the PDF (included with our large posters), so they can print out their purchases themselves to create gorgeous wall art.
2. Use a print-on-demand service like Gooten to create framed and/or canvas pieces for you. They also do gorgeous, oversized wall calendars where you can add even more posters.
3. Text-only posters are large so you can make big bold printed products, but can also be shrunk down into mugs, t-shirts, magnets, smaller prints and more.
4. Use them for journal and planner covers…or planner dashboards. Offer your customers two options: printed for them by you or the ability for them to print posters themselves.
5. Include them in your books, ebooks and downloadable reports. Eye-catching inspirational sayings can make an impact and really make your readers think.
6. Use them as blogging or content prompts. Just add them to a new blog post and start writing what comes to mind.
7. Share them on social media. It doesn't have to just be for products, but sharing them on social media is a great promotion for the products you do have for sale.
8. Use them in your emails. Just like with a blog post, you can use them to prompt your writing or add visual elements to your email or downloadable newsletters.
9. Offer them as free downloadable gifts, in return for an email address, so you can grow your mailing list. Be sure to promote any merchandise your customers can buy with the design on the download page after they sign up. Offer only one poster for each opt-in. That way, you have MORE opt-in offers, plus your product promotions will be much more focused on the download page.
10. Use them your presentation slides and videos, adding visual appeal and food for thought to your viewers.
If you want to try a few of the ways to use poster graphics but don't have one, here is one on the power of a daily routine that is free for the taking.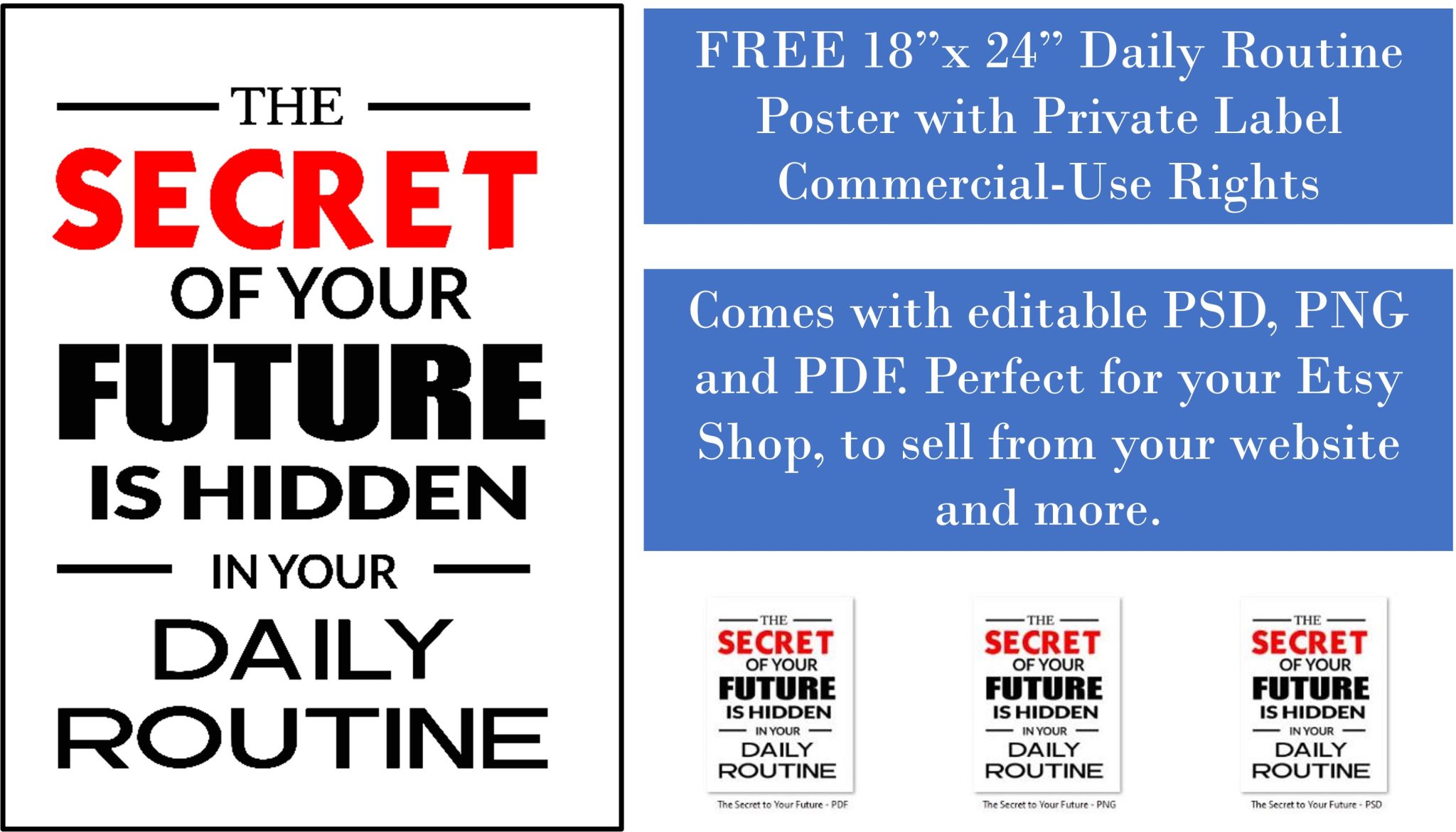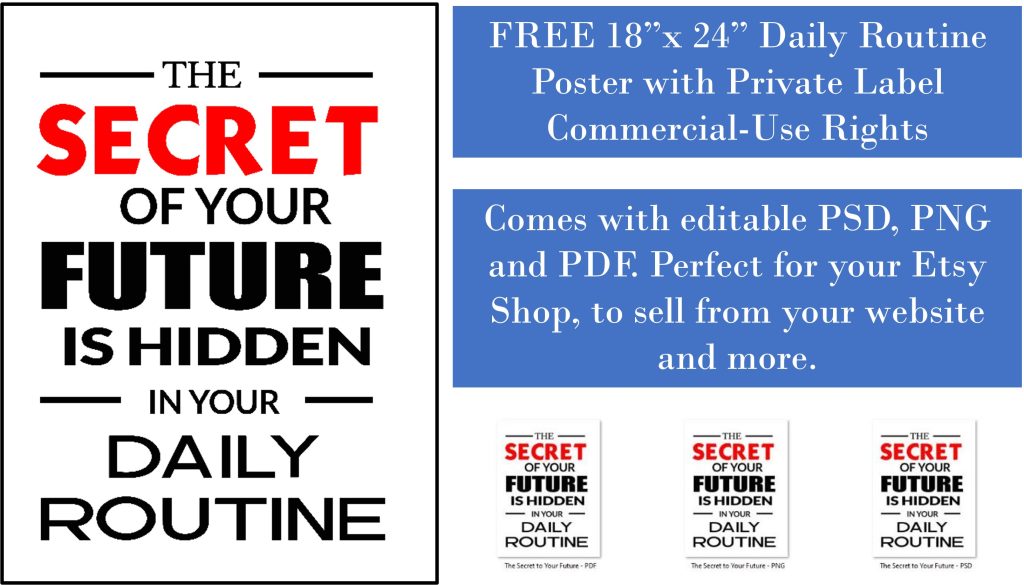 If you are looking for more poster graphics to use, many of our EKits include them as part of the package.
How will you use your poster graphics?
To your success,
Alice Seba and Yusef Kulan
Your partners in easy product creation at EKitHub.com