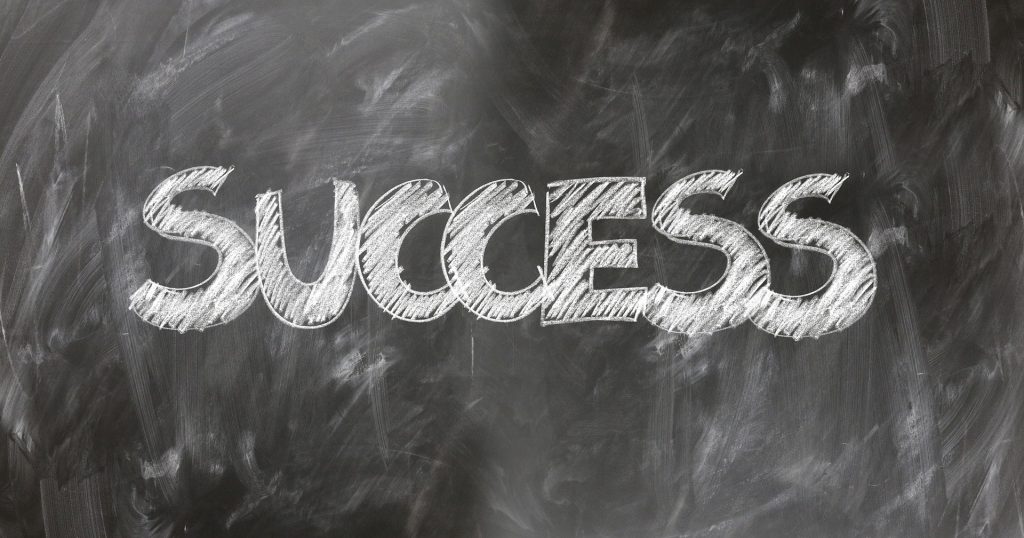 During Brad Gosse's recent live webinar with us on using TikTok, he shared several strategies he uses to successfully use this social media platform for marketing. We have condensed them down into these 5 actionable techniques that anyone can do.
Monetize the Lazy Way
Everything is outsourced and handled by third-party companies on demand. Brad said that he doesn't keep a garage full of product. He also doesn't drop ship. Customers buy his products from companies like Amazon and he collects the royalties.

20-page Picture Books Sell
The short books he sells are cheap and easy to create with a 4th grade reading level. They're weird, mildly offensive and downright juvenile. That's what makes them so awesome. He creates his books in an hour. These mini-books go on to sell tens of thousands of units.

Exposure without Making Videos
There's always going to be somebody who doesn't want to create content. That's where this cool strategy comes in. You can leverage famous TikTokers with P.O. Boxes. Send them your stuff and they'll open it live for their audience. No payment required. The PO Box Haul trend as it is called, is good for everyone. Viewers love to watch unboxing videos, creators love the mystery of it and the free stuff. Sellers benefit from the free advertising.

Having the Right Tools for the Job
This is a list of all of the companies, software and resources that Brad uses in his "toolbox". He has already vetted these companies and in the webinar he went on to note that he made his share of mistakes by choosing the wrong companies or software products to use. But you can benefit from his experience from his toolbox listing below.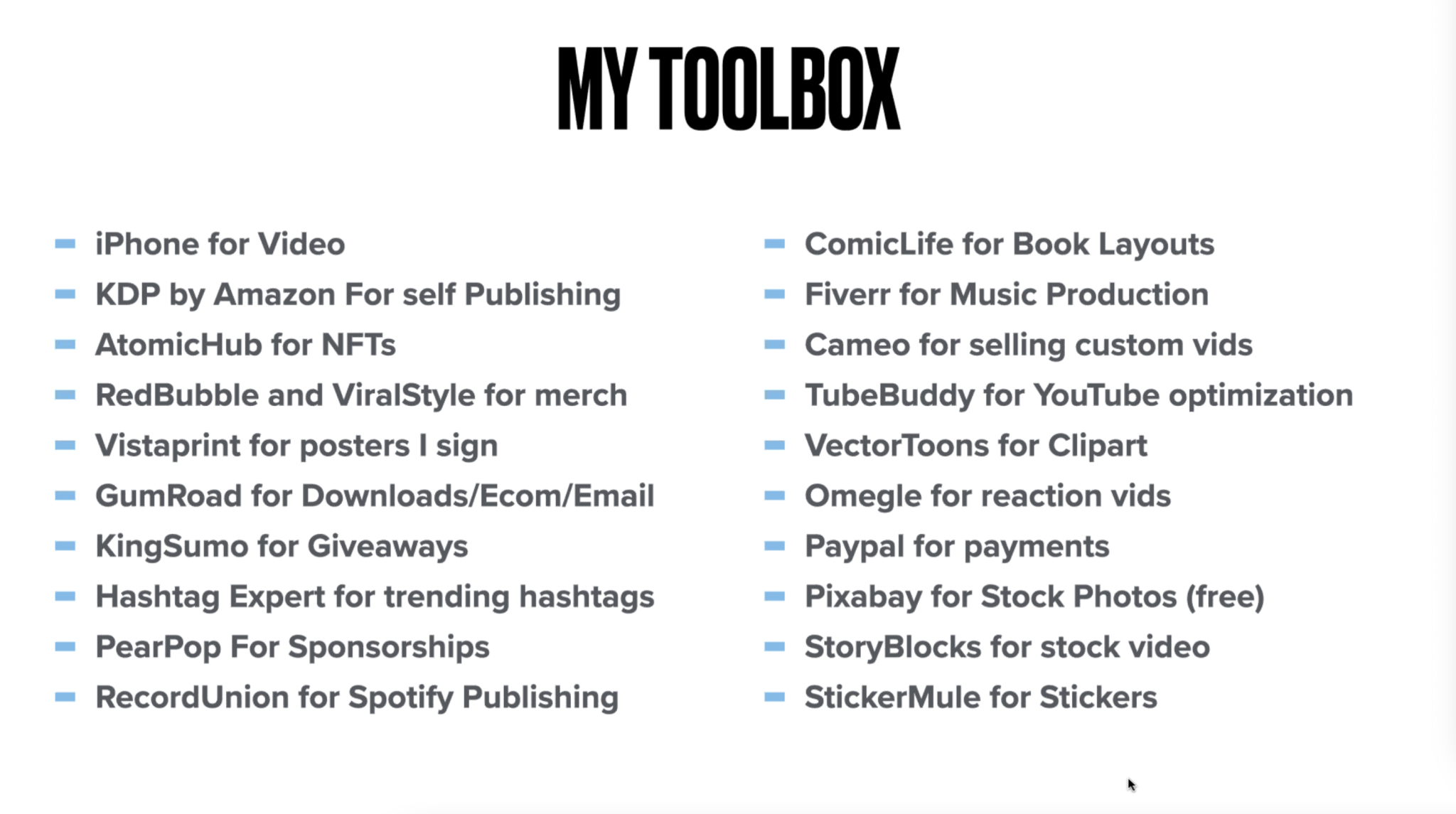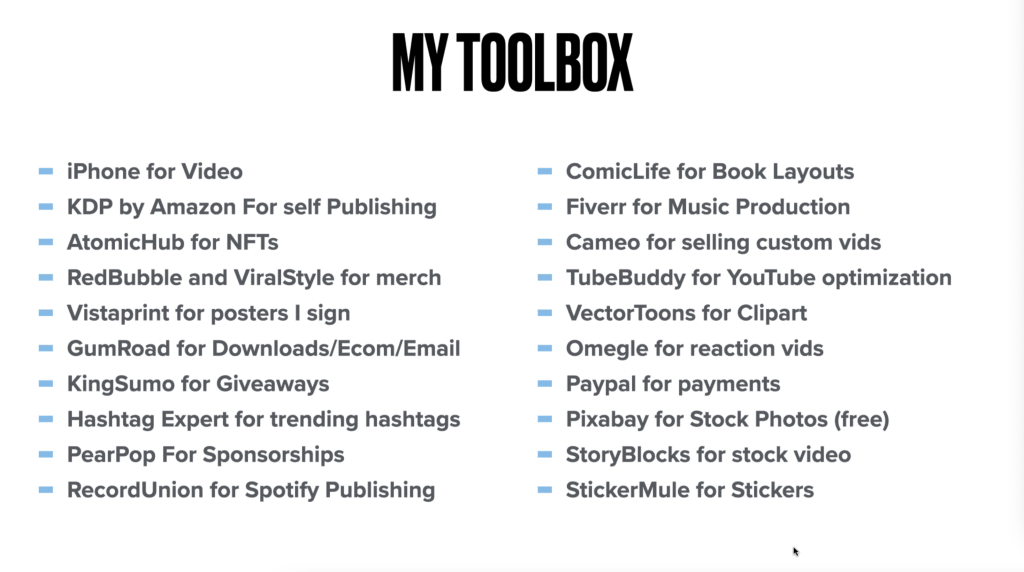 Turn free resources into passive income
You don't need to write books, draw pictures or outsource any artwork. By using freely available stock images, any creator can begin their on-demand merch empire.
What To Do Next: Grab Some Instant Products You Can Sell on TikTok
As you may know, we specialize in done-for-you content at EKitHub that you can use to create low content books, coloring pages, merchandise and more.
To view our selection of available content, go here.
…and be sure to bring coupon code: TIKTOK to save 50% off your first order.
To your publishing success,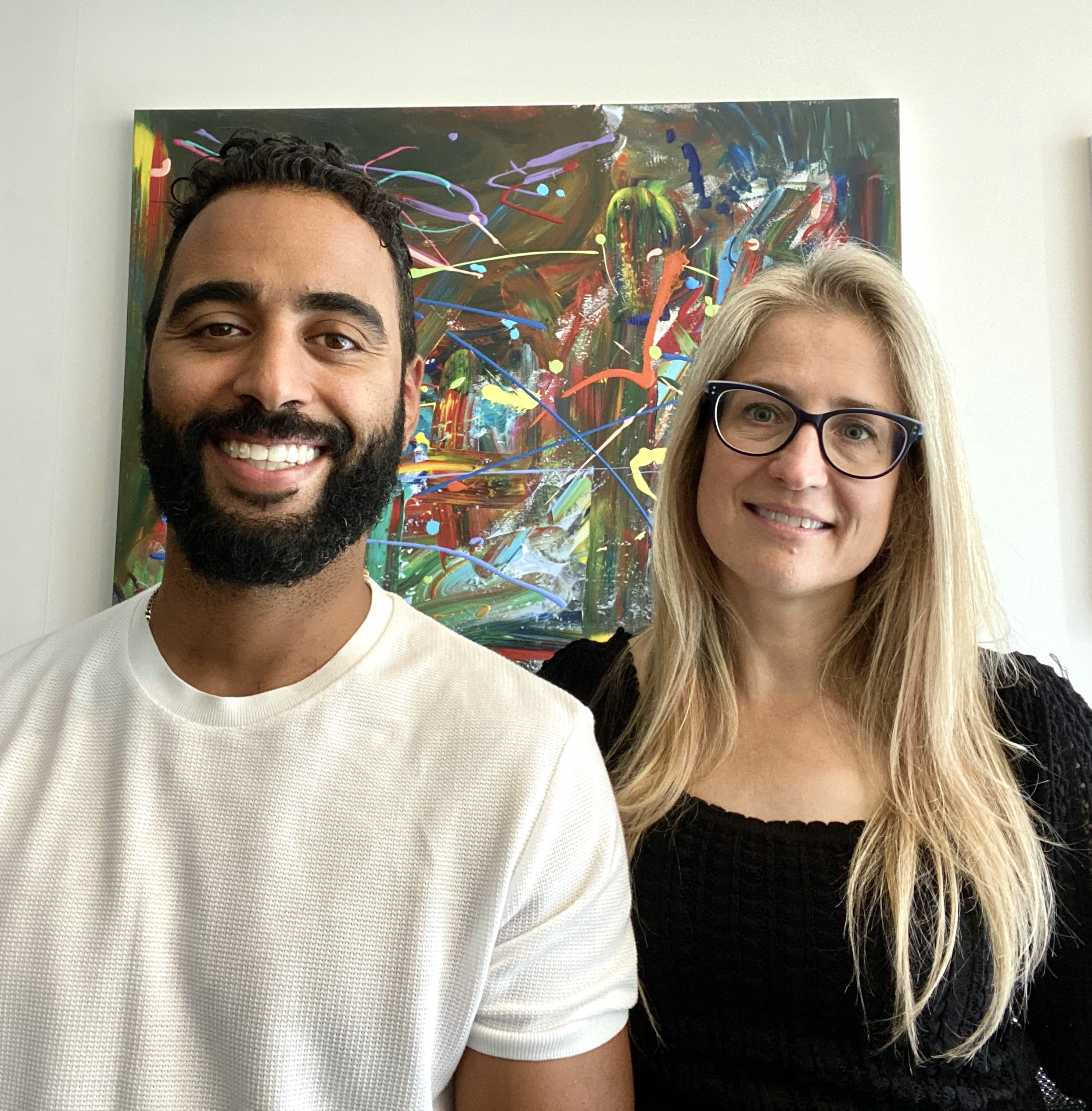 Yusef Kulan and Alice Seba
Your Partners in Easy Product Creation at EKitHub.com