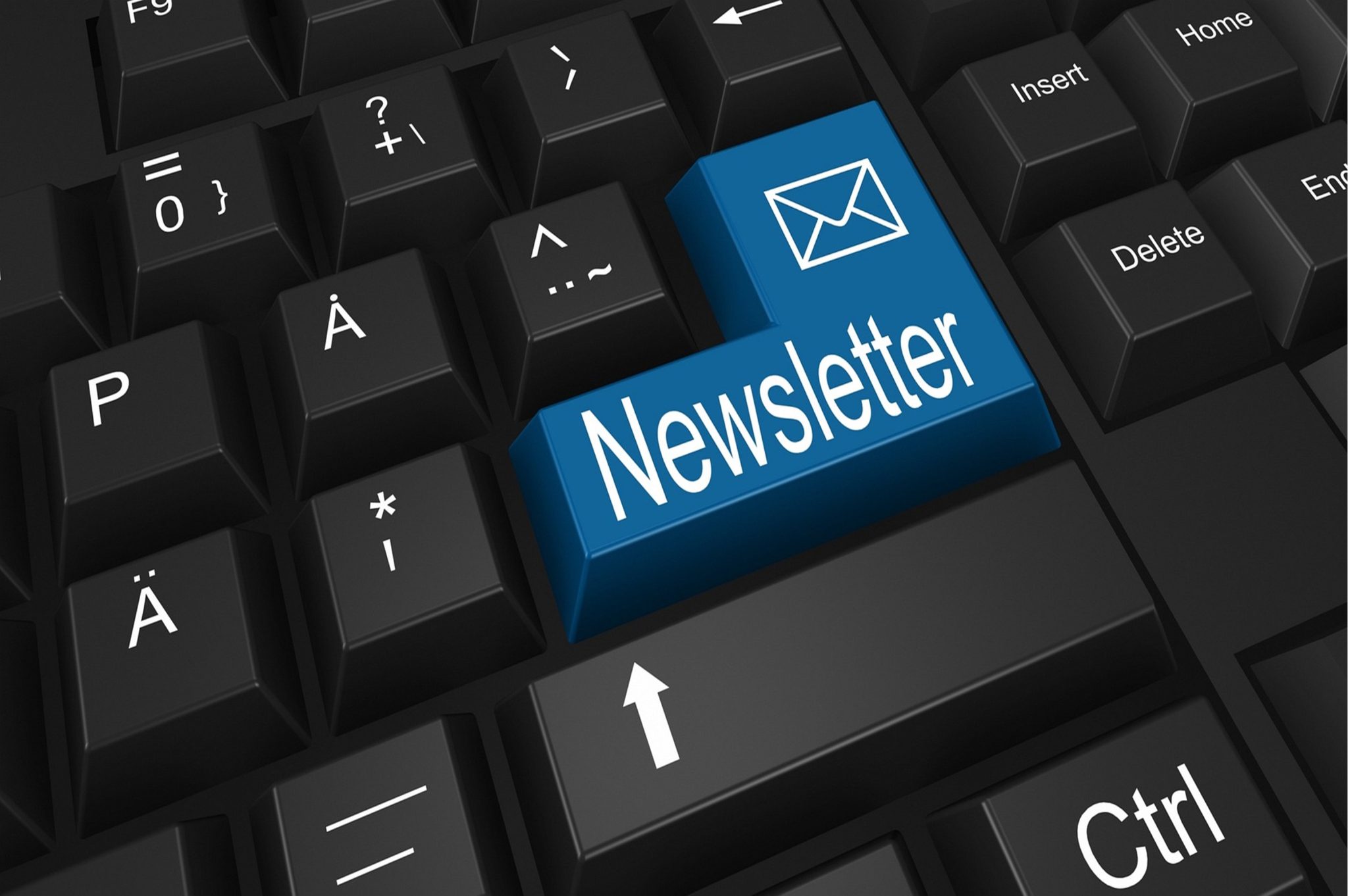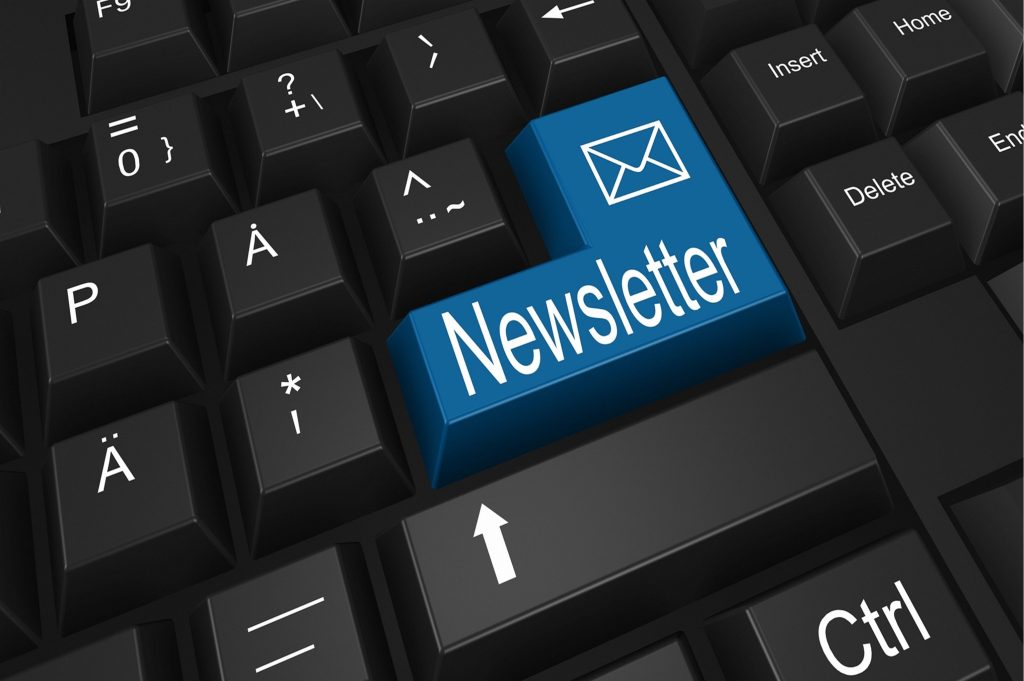 The lowly newsletter has evolved considerably in recent times and now has the possibility to be much more fun. along with informative. In fact, it doesn't even need to include news. There are many newsletters on things like cooking, diets, history, travel and self-help to name a few that are helpful and interesting. And by sending out newsletters to your list, you are fulfilling a need they have; otherwise they would not stay as a subscriber.
If you have been thinking about starting a newsletter, but are still on the fence, here are 9 reasons why you should get one going:
Little to no risk. A newsletter is something that you can start with almost no money down. Several newsletter platforms will let you publish for free. It could hardly be easier.
Newsletters are easy to monitize. The most obvious way of course is to choose a subject that lends itself to charging a subscription. If you are an expert in a subject, this would be a super way to guarantee a recurring monthly income. Predictable monthly income gives you a firm base to work from and a sense of security. If you have created digital products on your subject, you can direct your readers to your product where they can buy it.
Writing helps develops you as a writer. By having to create a newsletter on a scheduled basis, it forces you to think about your ideas and how you are going to share them in your next edition.
You get to be known as an expert. When you have established yourself in your field through your newsletter, you will find that people come looking for you. As your newsletter grows and is admired, people will want to consult you on your topic. This can lead to more paid opportunties.
You don't actually have to write to have a newsletter if you don't want to. There are several options where you can get information on your topic already written for you.
Once you have a decent number of subscribers that have been with you a while, you have a salable asset. Having a sizable list of people all interested in the same subject has value to someone in that field or wanting to get into it. If subscribers have to pay for your newsletter, you can usually get 2.5 to 3 times your annual net profit from your newsletter when you sell it to someone else.
You own the list. A list that you have generated through an email sign-up box is your list and your list alone. This means that you can send out what you want, when you want without fear of censorship or at the whim of some algorithm. You and you alone are in control of your content and who receives it.
Your message is personal. Either a newsletter is enclosed as part of an email or attached to one. And because emails are sent to specific individuals and usually starts out addressing the person by name, this makes them more personal to the recipient than say social media sites, like Facebook where a message is thrown out there and you have to go find it.
Newsletters are easy to create. Once you have decided on a template or boilerplate that you are going to use, then it is just a matter of switching out the content each month.
What To Do Next: Grab These Free Newsletter Samples
As you may know, we specialize in done-for-you content at EKitHub that you can use to create low content books, coloring pages, merchandise and more … including newsletters.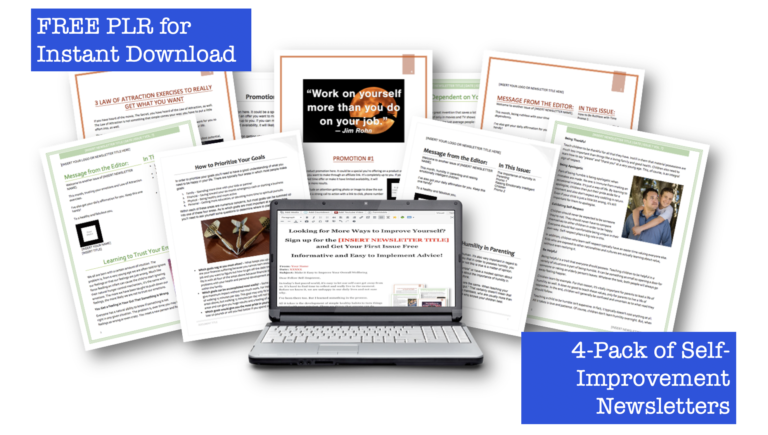 To test-drive our newsletters, download this FREE sampling of 4 done-for-you newletters, 16 articles, 8 self-improvement graphics and 8 affirmation graphics. It comes with commercial use rights. This pack is in the self-improvement niche, but the layout can be used for any niche. Just change out the content.
To your publishing success,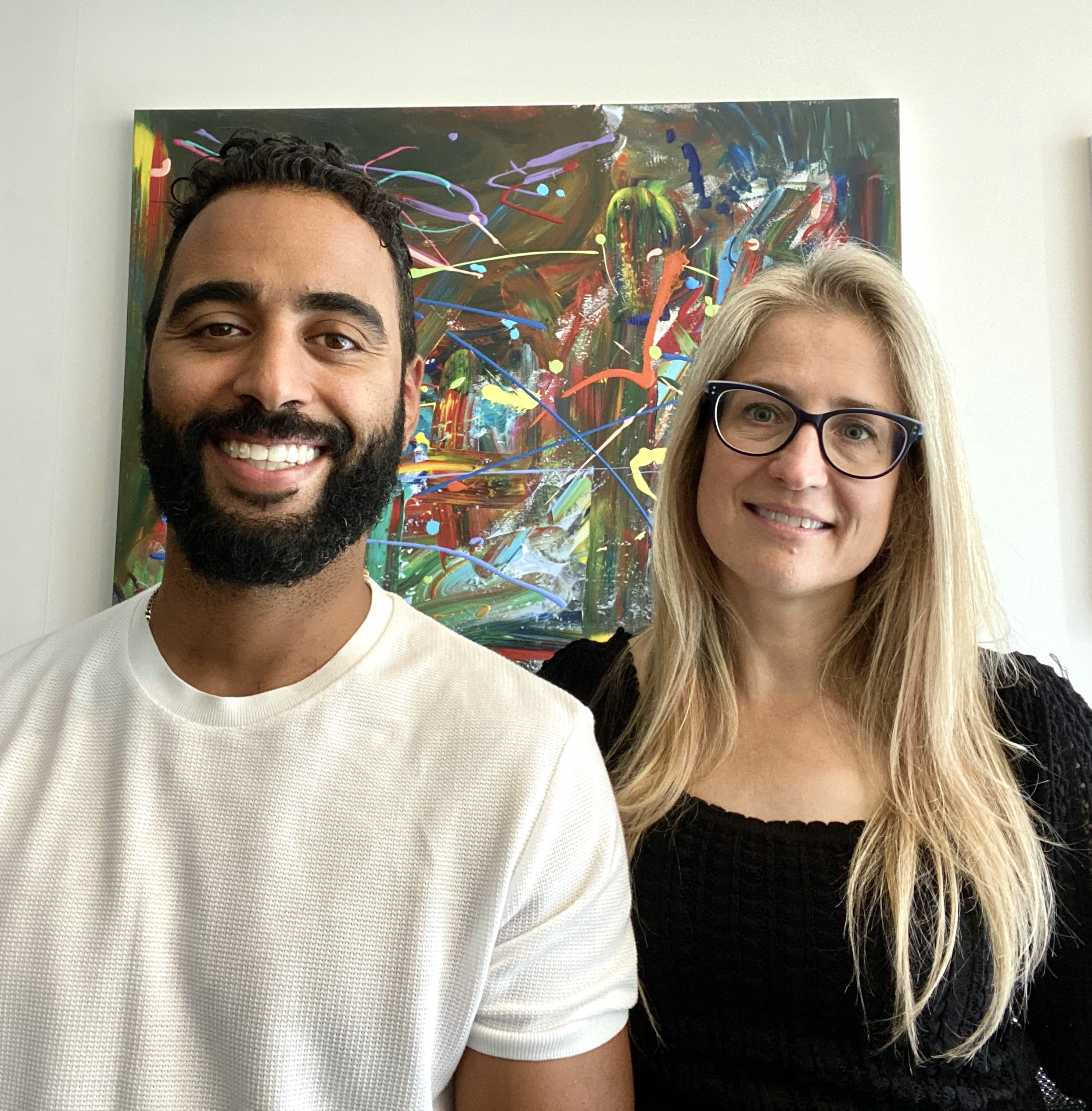 Yusef Kulan and Alice Seba
Your Partners in Easy Product Creation at EKitHub.com