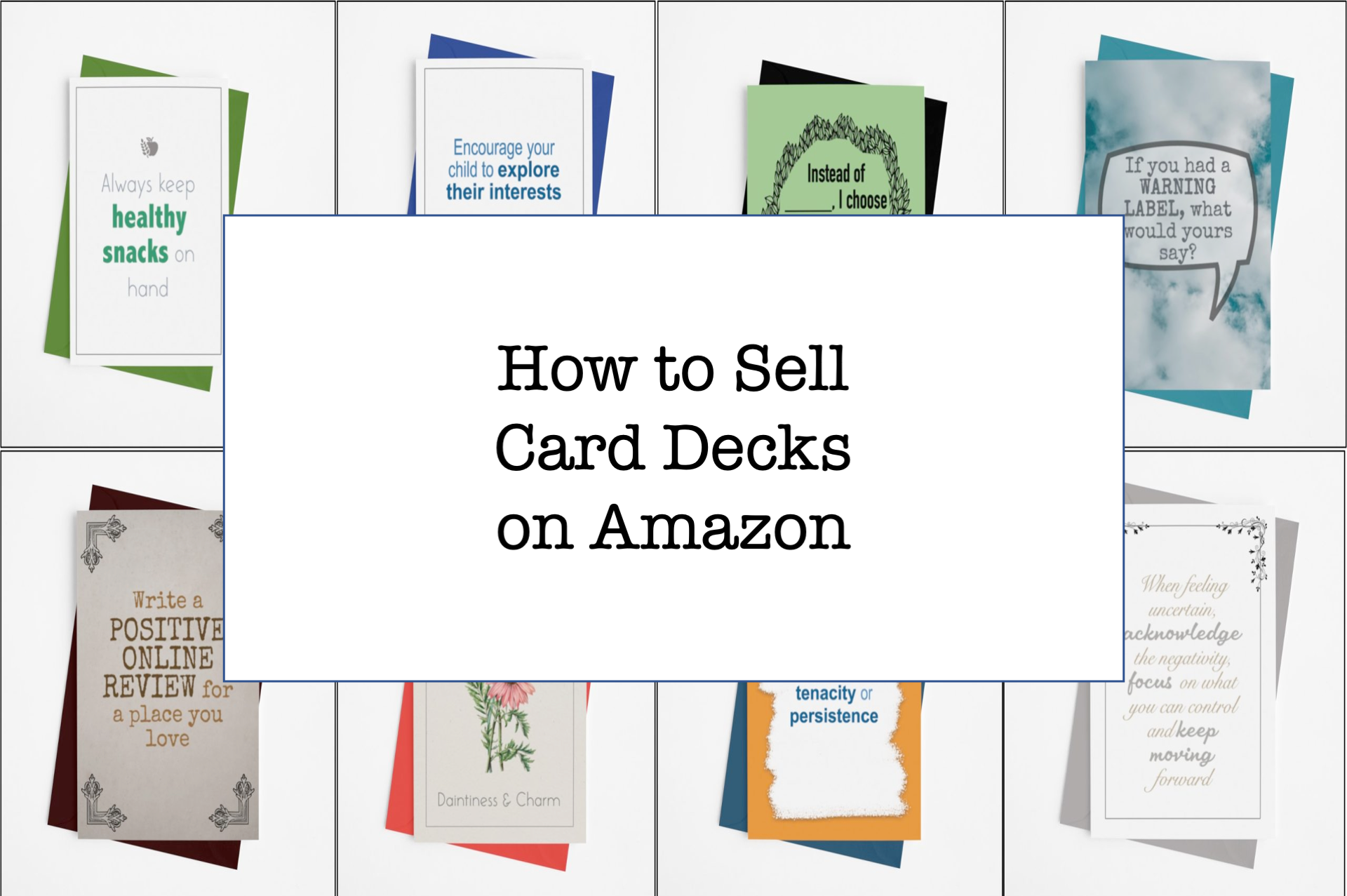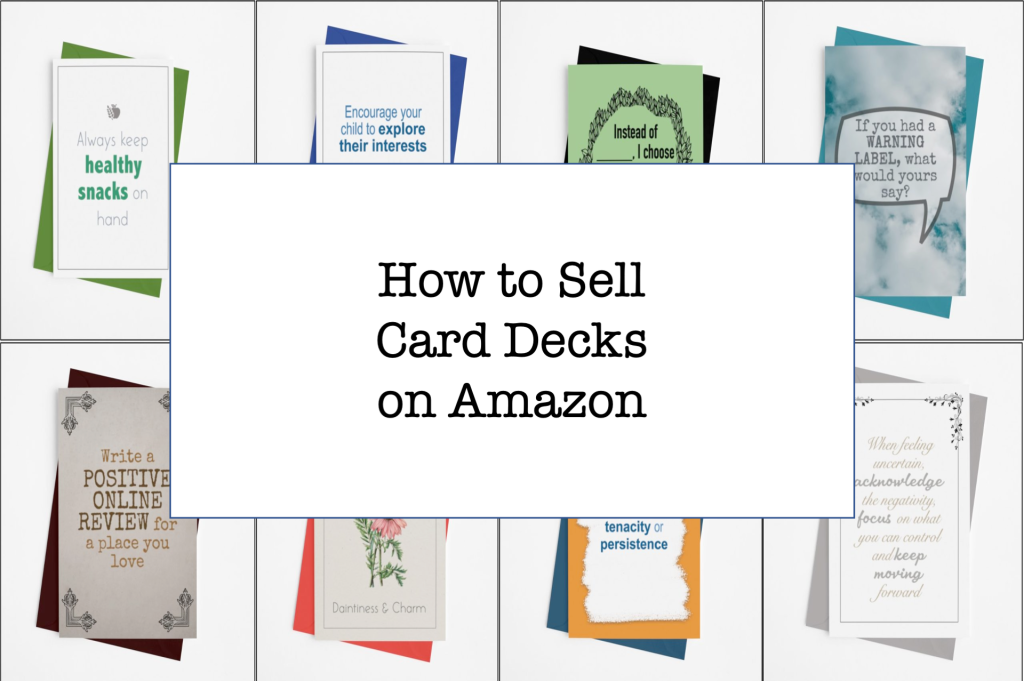 As you may know, we've just released our Ultimate Card Deck Platinum EKit with 8 BRAND NEW card decks and additional audience-building content, so you can build that audience of loyal buyers.
If you don't have it yet, we highly recommend you grab it here as it will save you tons of time and money getting your own card decks published.
Of course, what you do with these cards is up to you. Some people offer them as digital downloads and many sell on Etsy. They're also used for social media (they look FANTASTIC in Facebook and Instagram Stories), as blog prompts and more.
But one thing our customers have been asking about is how to sell them on Amazon. We think this is a GREAT question, because there are a LOT of card deck sellers making a killing doing that.
How to Sell Card Decks on Amazon: Card Decks are HOT Sellers
Just do a search for "inspirational card decks" and you'll see plenty…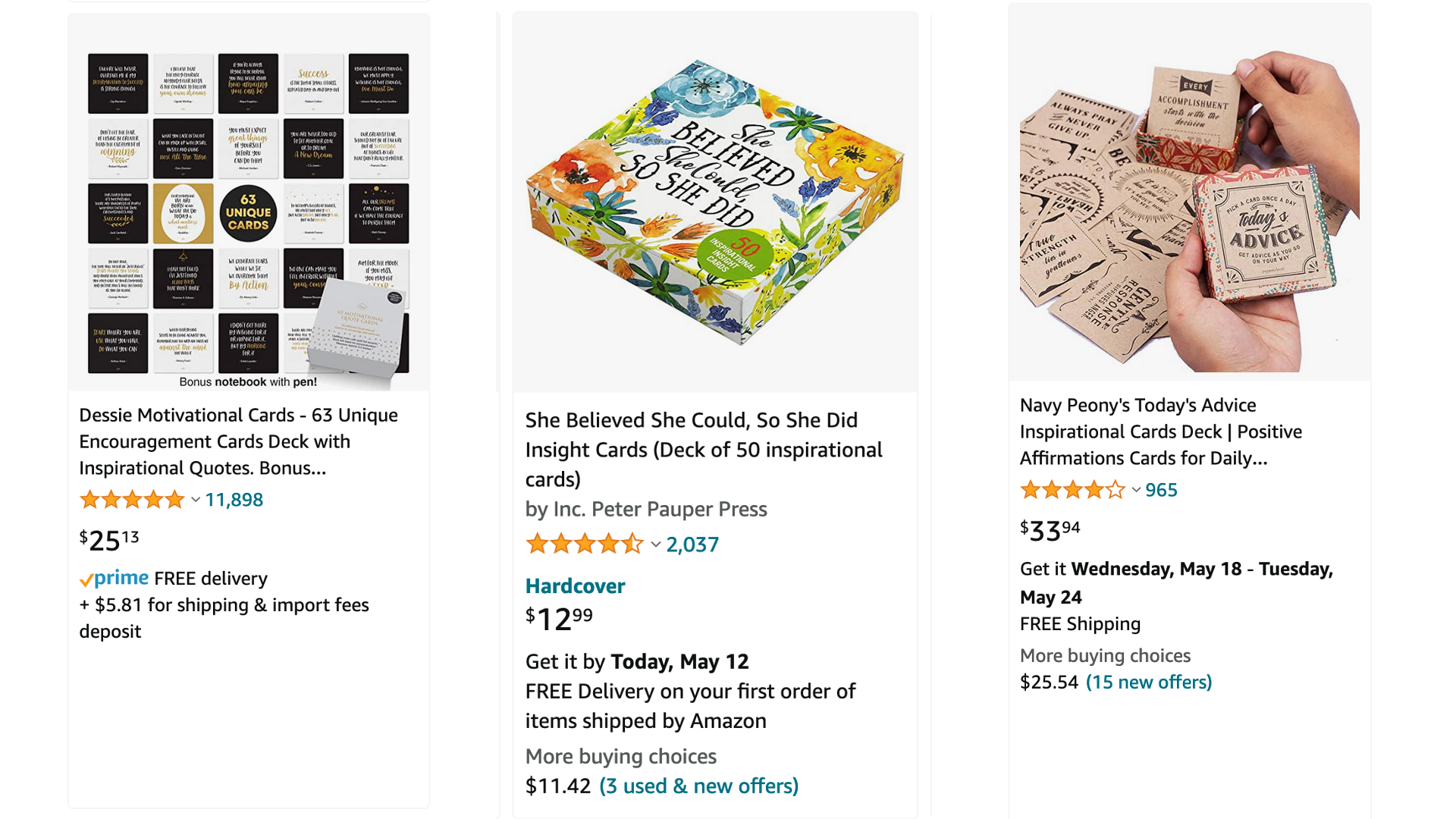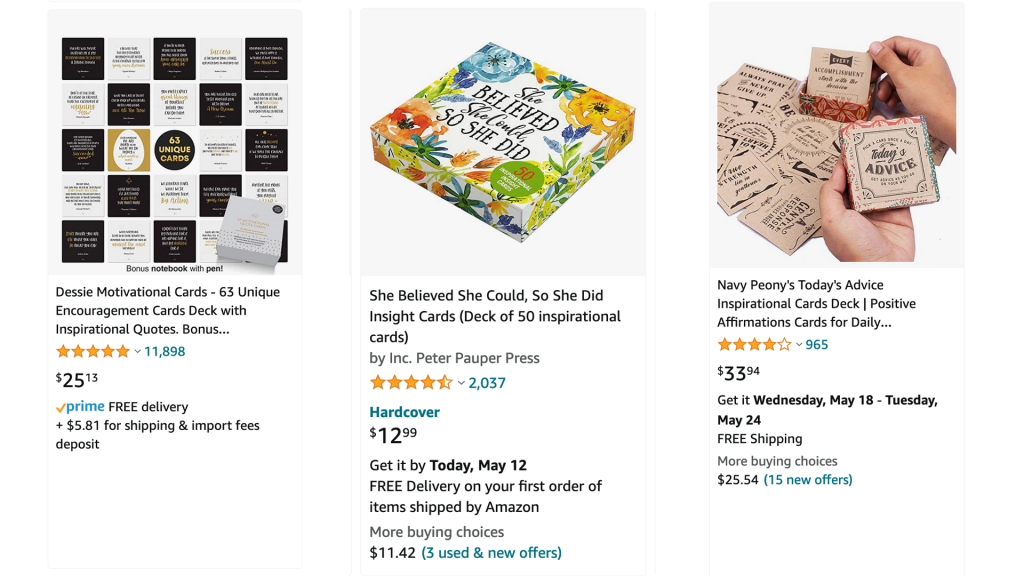 How to Print and Ship Your Card Decks to Sell Card Decks on Amazon
We talked about this in the group (you'll find the "EKitHub Group" on Facebook) yesterday and Sky asked if these sellers were getting their card decks printed and then using Amazon FBA (fulfilled by Amazon).
We noted that for someone doing a lot of volume, that would be a smart way to do it…but we also see that many of the sellers who have high numbers of reviews, have a longer shipping time, which indicates they probably ship themselves.
The thing about card decks is that they're something more unique…they might be a special gift. They aren't things that generally people need immediately, so shipping them out from your print-on-demand company works too.
Both Vervante and GameCrafter integrate with Amazon – plus, we have instructions on preparing your cards for both in our card deck EKit…so this is a pretty simple process for you.
Get an ISBN to Expand Your Marketing Opportunities
Did you know that if you include a booklet (maybe repurpose one of our short reports or include a journal), you can get an ISBN for your product and have potential distribution to book stores and more retailers?
That said, it is possible to get an ISBN with no supplemental material as you can find straight card decks with ISBNs, but the additional material makes it simpler and provides a potentially more marketable product.
This example is a product published by Mandala Publishing (Simon & Schuster) and is being sold by an independent seller. We don't think you should worry too much about the length of the book included…you don't need anything that extensive to deliver real value to your customers.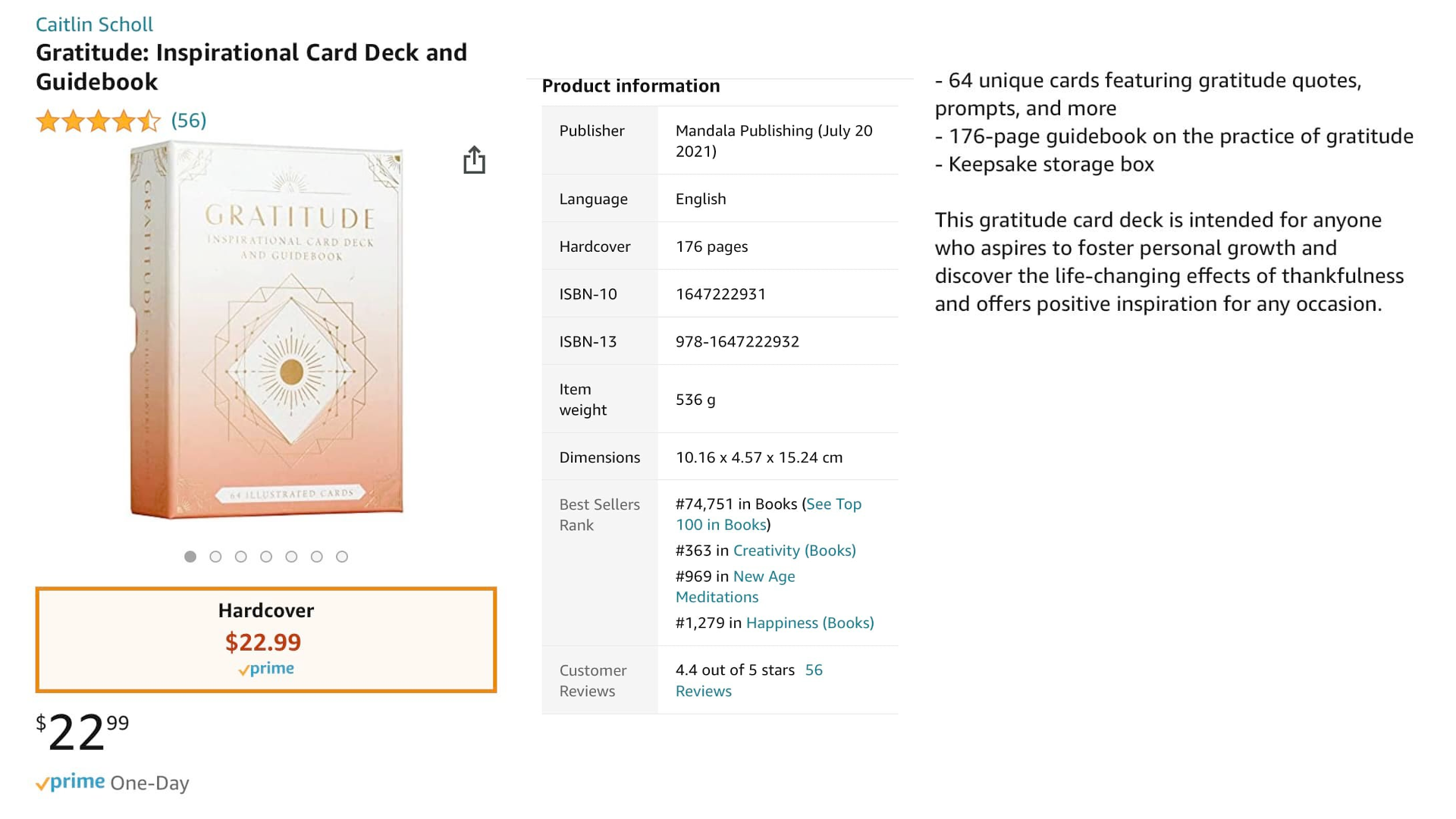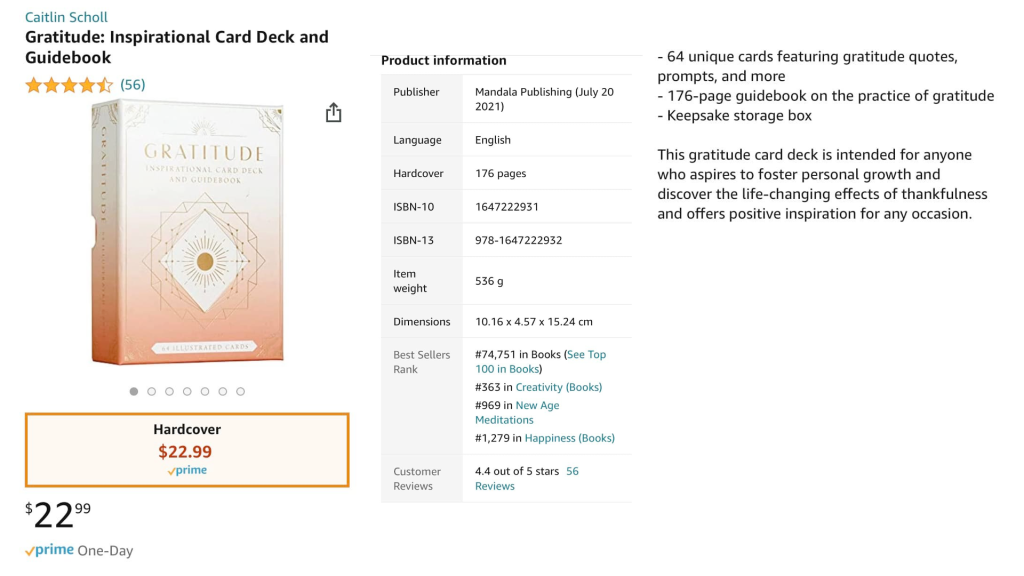 Give Yourself a Head Start to Sell Card Decks on Amazon
Hope that was useful and gives you some good direction into getting started selling Amazon…and ultimately, other marketplaces too.
Once again, if you're looking for a head start in creating your card decks, make sure you pick up our Ultimate Card Deck Platinum EKit. It's just filled with TONS of time and money saving content and cards…
Have a look…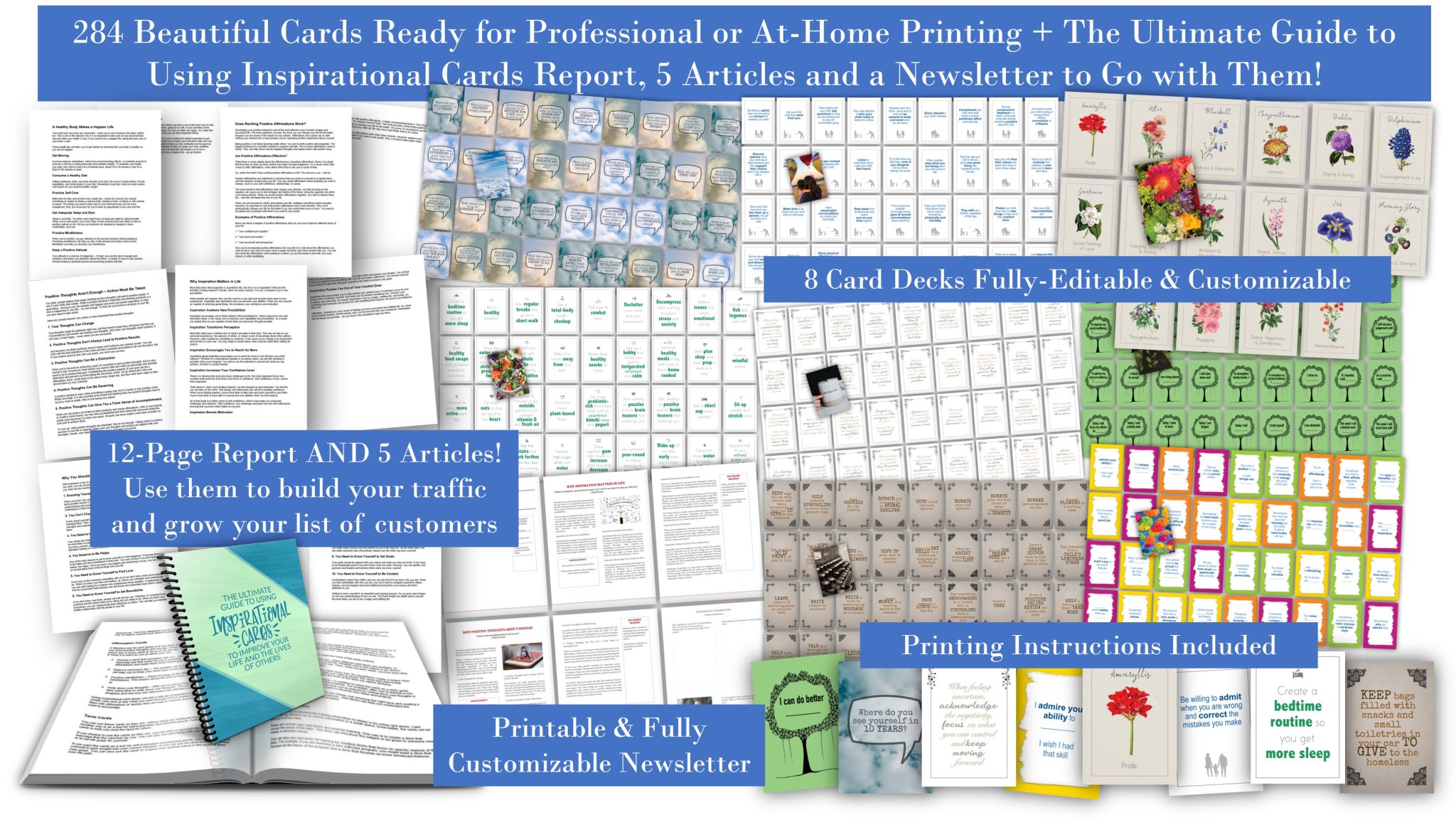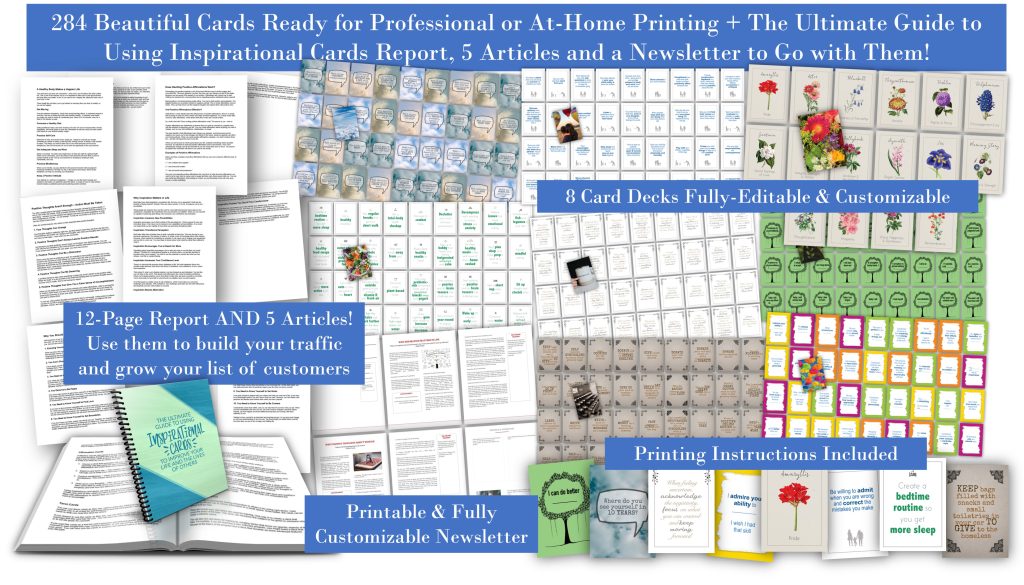 This specially priced EKit includes:
Fill-in-the-Blank Inspirational Card Deck
Turning Negative Thoughts into Positive Actions Card Deck
Getting to Know You Card Deck
Random Acts of Kindness Card Deck
The Sincere Compliments Card Deck
Be a Better Parent Card Deck
36 Days to a Healthier Me Card Deck
The Meaning of Flowers
A report to share the love of inspirational card decks
5 inspirational articles
Printable newsletter
So much great content to run with, at such an amazing price…giving you an edge over other card sellers. This is a hot market you can easily tap into and we're here to support
Click here to get your Ultimate Card Deck Platinum EKit – at special pricing, of course!
And be sure to look at the optional upgrade. 16 MORE beautiful card deck designs + double the audience-building content is waiting for you.
To your publishing success,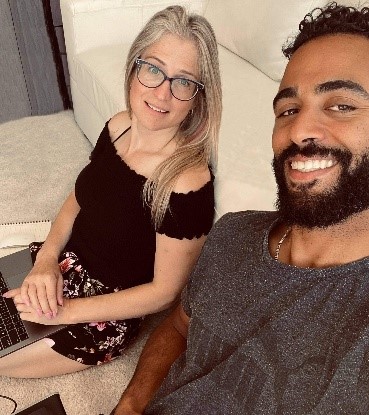 Yusef Kulan and Alice Seba
Your Partners in Easy Product Creation at EKitHub.com