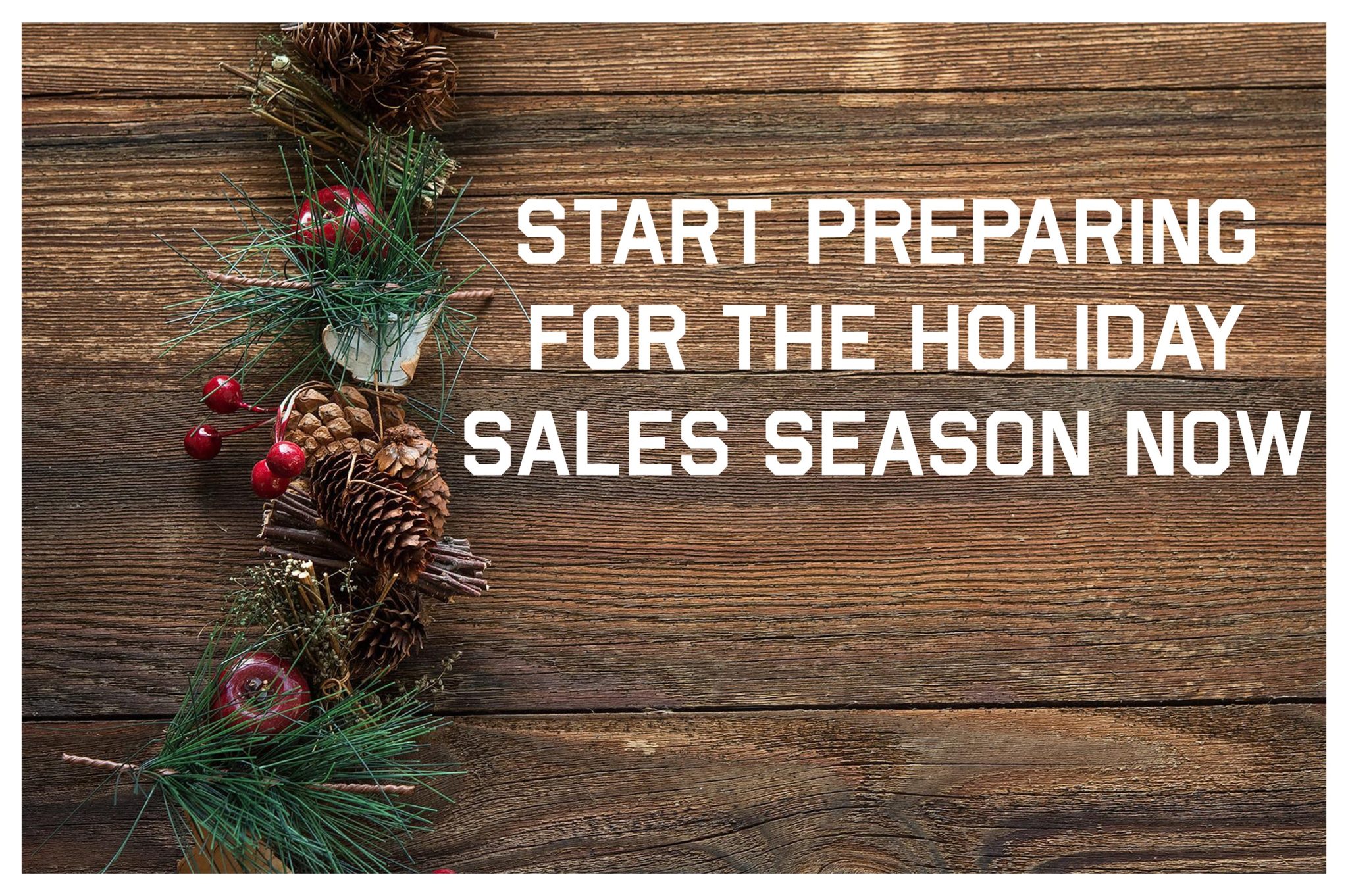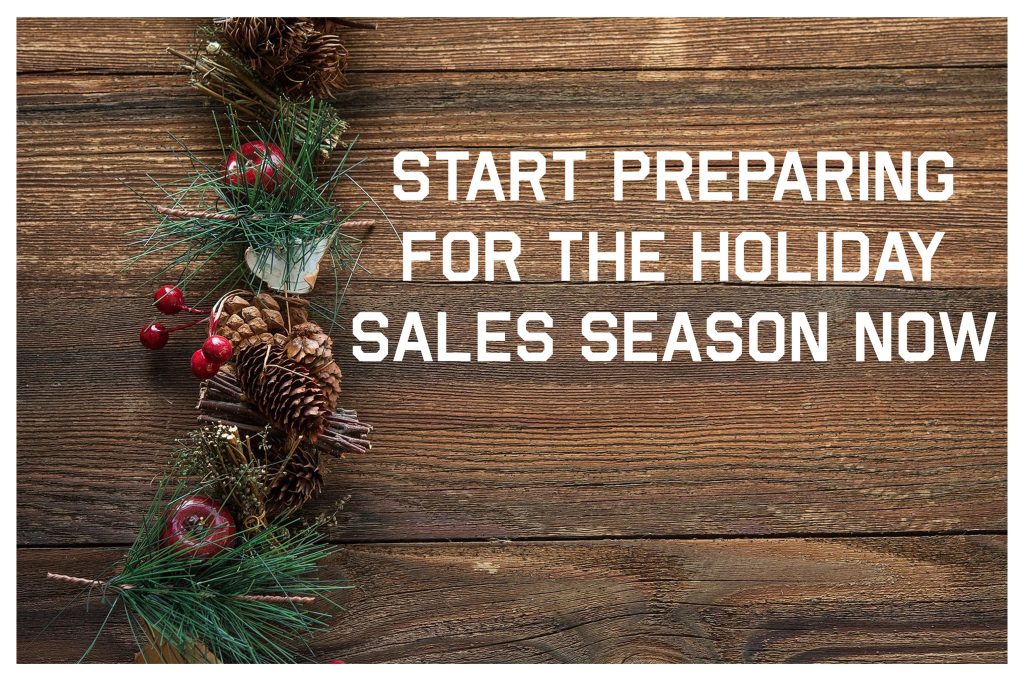 The middle of summer might not seem like a time to be thinking about the upcoming holiday sales season, but now is the time to start getting prepared. Here are 5 tips to help you plan out your season and when you should be working on each tip.
Start with a strong foundation for your holiday sales
Do this now in August. This means making sure your website and sales pages are complete and up to date. Hopefully, you've already started collecting email subscribers. If not, start doing that now also. You will soon need that list to start sending out your holiday offers.
Your list is your own personal group of customers interested in your products and it's the best way to reach them when you have new offers. Make sure you have your products ready or at least know what you are going to create. And then get them set up individually or in a funnel ready to sell.
Set target dates for the holiday sales season
Do this no later than September. The first thing to do is mark down any important dates on your calendar so you can back-plan your marketing campaigns. This includes Black Friday and Cyber Monday as well as many other shopping opportunities you shouldn't miss. Focus on events that are important to your target audience. Check out one of the many websites listing special events. Some favorites are World Teacher's Day in October, Bonfire Night in November or Green Monday in December.
Plan your holiday sales marketing strategy
Do this in September as well. This is when you decide on what deals you'll offer. It could be a percent or a specified dollar amount off, free shipping, giveaway, contest, BOGO (buy one, get one free), promo code, or some other combination. Choose which products you're going to put front and center in your campaigns. Don't forget to lay out which marketing channels you plan to use: social media, email campaigns, promotions, bundles, Etsy, Pinterest, etc.
Write those emails, website copy, and create your social media copy
Do these tasks no later than early October. As mentioned before, email is the most effective way to reach your customers. Craft the best copy for your campaigns. Think about your audience and the relationship you want to build with them. That sets the tone of your message. Will it be serious or funny, professional or friendly, short or detailed? Remember to keep it short but informative.
Here are some headlines for inspiration:
My favorite product/ offer of the week
You get a (sale) sneak peak
Announcing Free shipping/reminder
Gift guide for (parents, teachers, dogs)
Go ahead and create all of your social media posts and visuals at this time too. The more you can get done before the season starts, the less stress you'll have trying to do it while also fulfilling orders. Don't forget to optimize your copy with holiday-relevant keywords and be sure to use detailed product descriptions.
Get everything scheduled to post during the holidays
Do this in October and November. By scheduled, we mean use the schedule posts and emails function to load all that content with set dates and times to post automatically for you. The same can be done with your blog posts.
If you haven't already, get your products listed and sales pages submitted. We know this sounds like a lot, but if you do a little bit each day, and outsource what you can, you'll be prepared for the holiday sales season before you know it.
What to do next …Get a Head Start on the Holiday Sales Season
If you need some help or inspiration creating your holiday season marketing materials, we can help.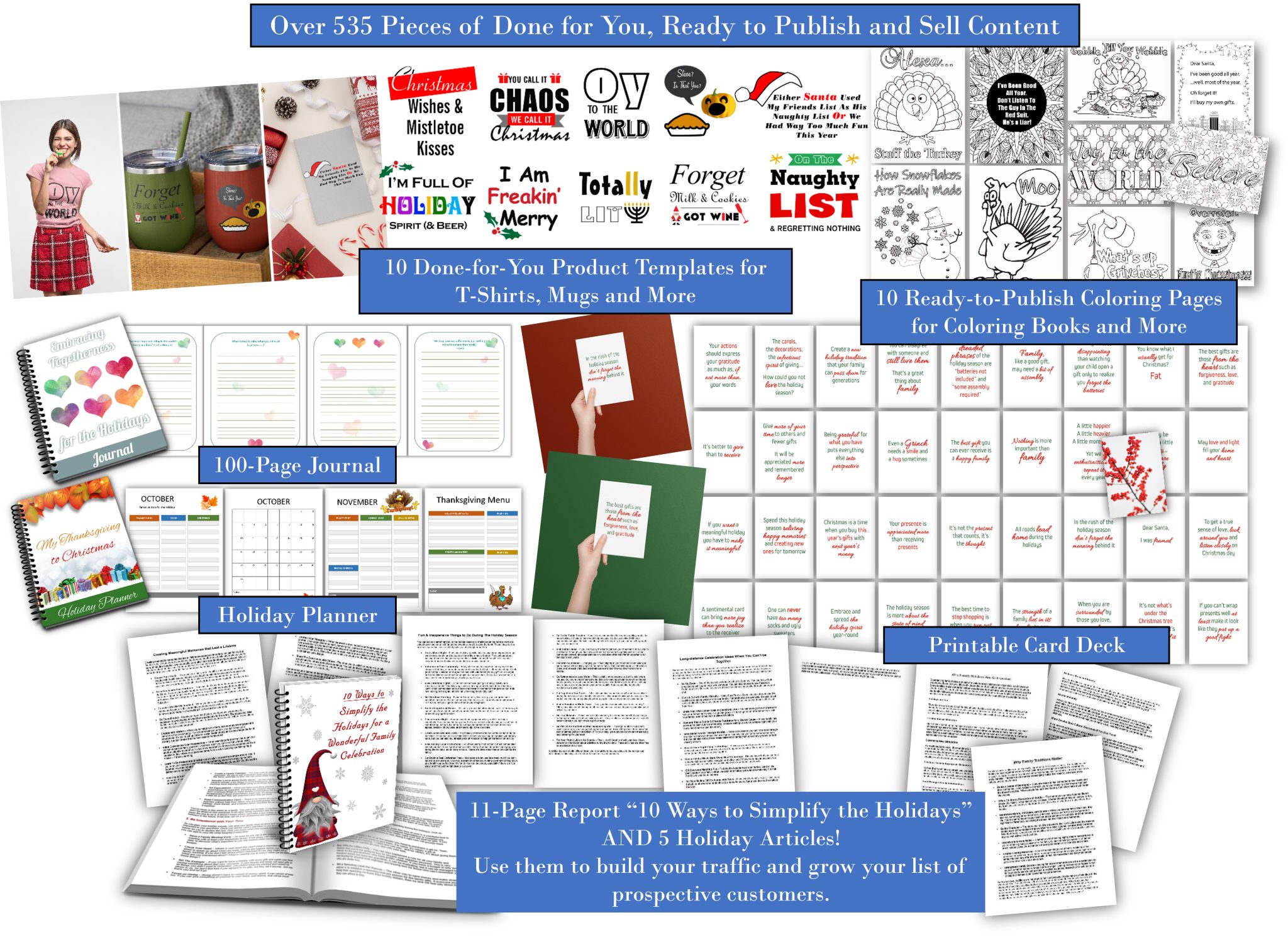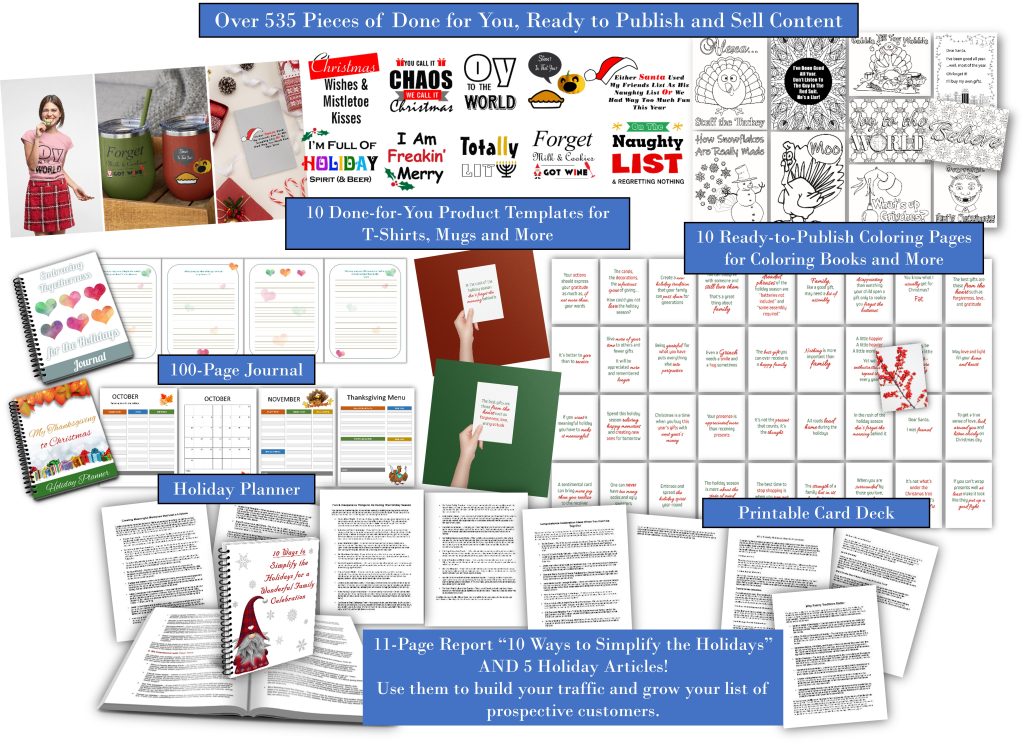 Our done-for-you and fill-in-the-blanks Christmas and Holiday Ekit has everything you need to set up a holiday season campaign:
100-Page Journal, a Holiday Planner and a Card Deck that you can sell as a downlodable/printable or as printed products.
Product Templates you can use for tangible gifts to sell.
Coloring Pages to make into coloring books.
11-Page Report on how to simplify the holidays.
5 Holiday articles to help build your email list.
This link allows you to buy the EKit at very special, limited time pricing…so be sure to take advantage!
To your publishing success,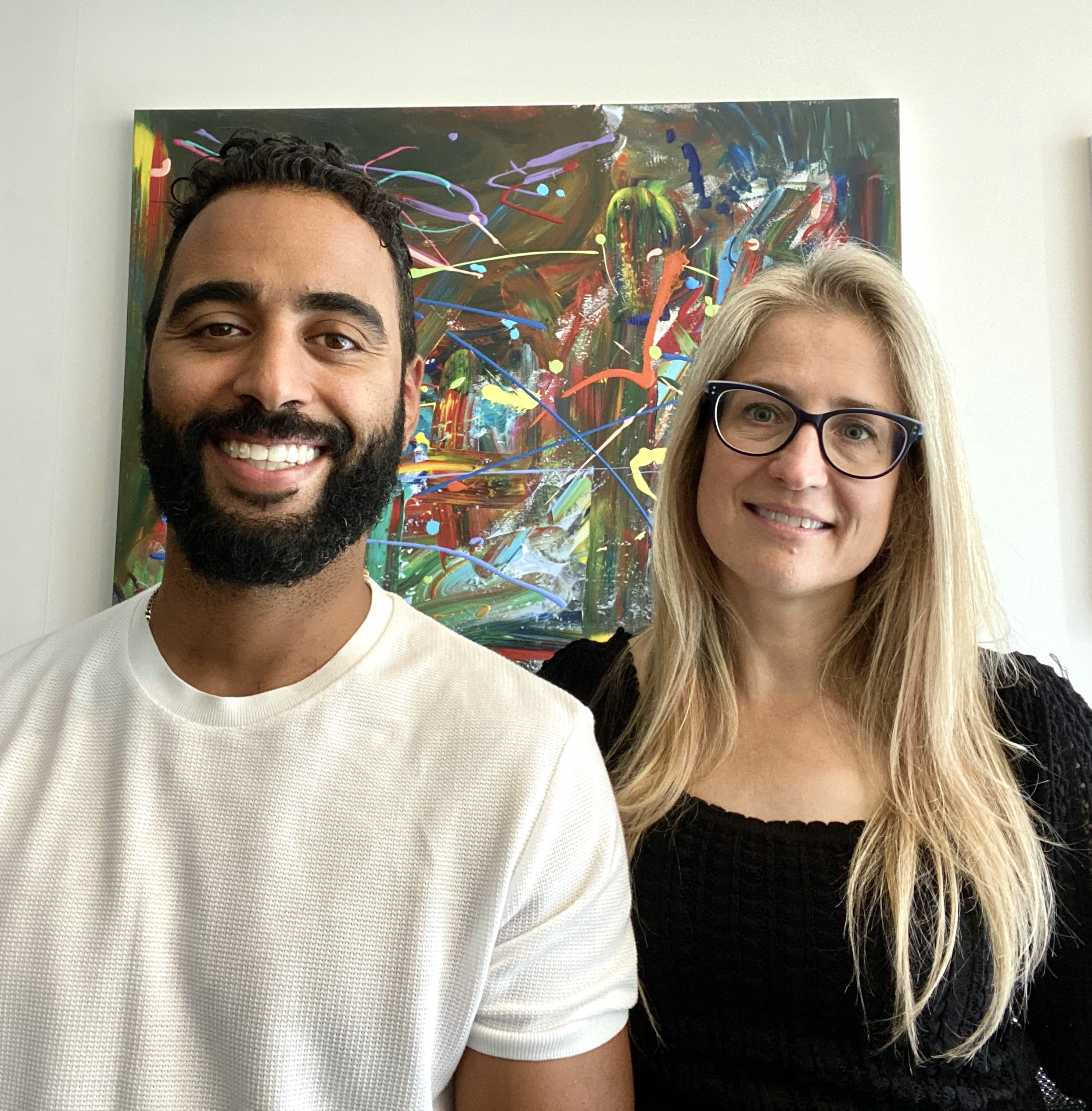 Yusef Kulan and Alice Seba
Your Partners in Easy Product Creation at EKitHub.com