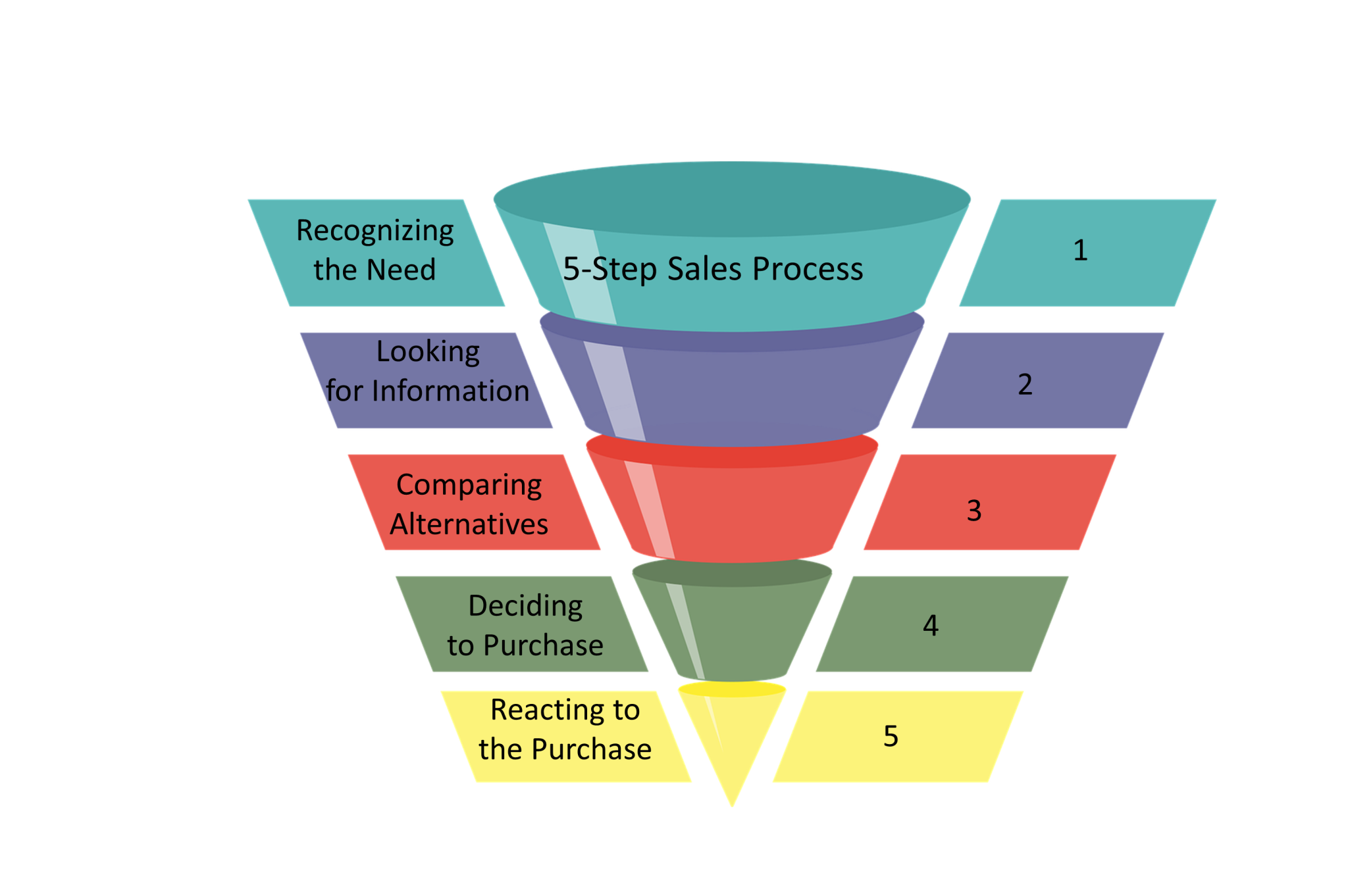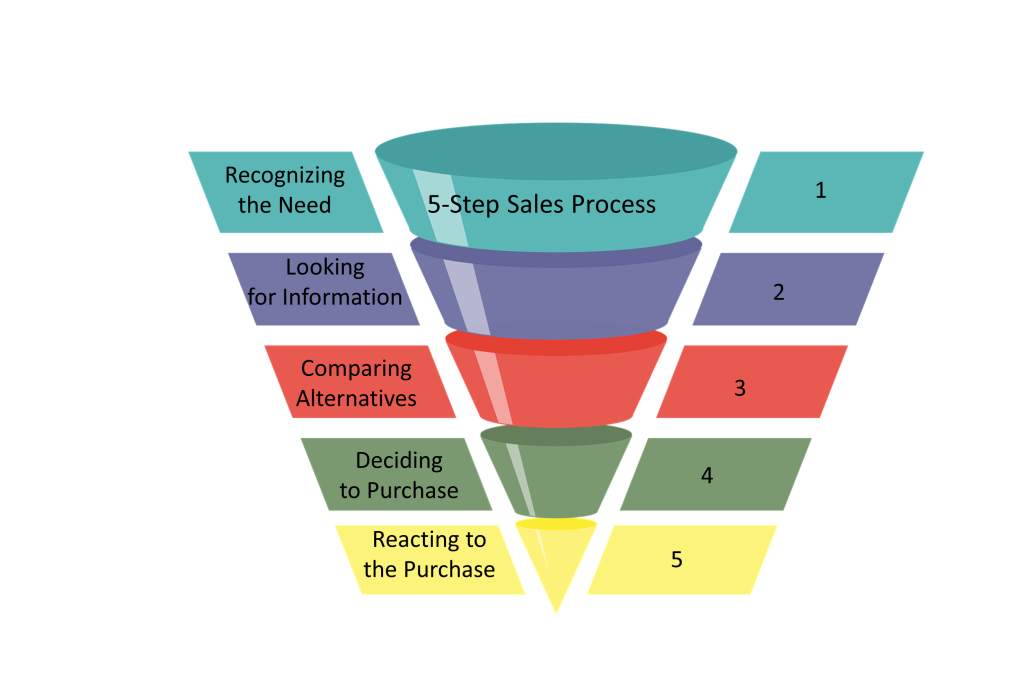 Article by EkitHub Community Contributor Michelle Boyd Waters.
When looking at the sales process, there are generally 5 stages. It is important to determine at which stage of the process your prospective customers are at when they find your site. And once there, are you providing them the information they need and are sending them to the next stage? Let's look at the 5 stages …
1. Recognizing a need: In the first stage, your website visitor knows they have a problem and they're looking for solutions. Or maybe they don't realize yet they have a problem, but you can point it out to them. When at this stage, consumers may look to Facebook for friends and groups that talk about the problem and what they have found to solve it.
2. Looking for information: At this stage, your visitor is educating themselves about the problem they are facing and what they might do about it. In an effort to find information, consumers may search on Google and other places looking for articles on the topic. If they found your website, they may join your email list at this stage if they're interested in what you offer or your perspective on the topic they are searching. Or they may find you through someone they trust and that has recommended you.
3. Comparing alternatives: Now, your prospect is considering solutions and weighing the pros and cons on what they are finding through their research. Consumers may read blog posts/articles that compare the options in an effort to find which one is right for them.
4. Deciding to purchase: If your visitor liked what they see on your website, at this stage they may decide to become a customer. This is where they read your sales page or the email that you sent them about your product/solution after they joined your list.
5. Reacting to the purchase: In the last stage, some buyers may immediately regret a purchase, so you need to send immediate welcome emails and let them know where to go with any questions or concerns they have. This is a great moment for a personal touch through the email automations you've setup. You may also have a community, such as a Facebook group, where your customers can interact with other customers and support one another.
What to do next …
If you need more information on setting up your sales process, be sure to get our marketing strategy guide called "How to Make Your Customers Look Forward to Your Sales Pitches". It is an action guide filled with information on how to set up the sales process, an email sequence and templates to help you put together your sales process. It is just one of the 20-module in-depth marketing strategy guides with the worksheets and checklists in EKitHub's Big Growth Shortcuts and Templates Club that you need to put the marketing strategies into practice.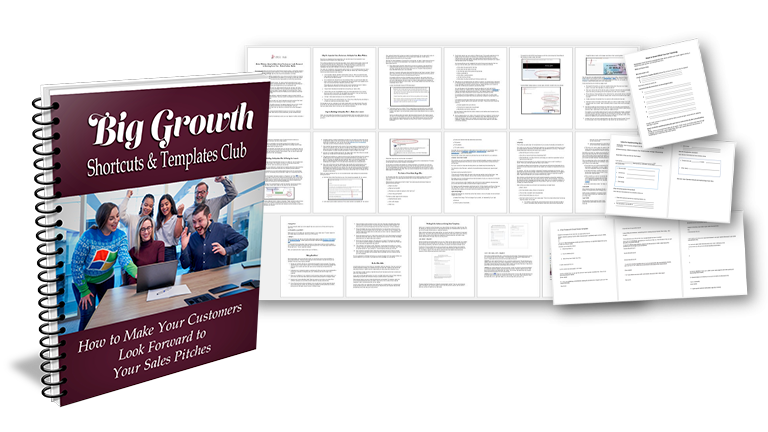 Having this marketing strategy guide at your side, not only gives you a better understanding of the sales pitch process, but also makes putting it in place much easier with our fill-in-the-blanks templates and checklists.
To your publishing success,
Yusef Kulan and Alice Seba
Your Partners in Easy Product Creation at EKitHub.com