People pay a lot of lip service to the idea of "Abundance Mindset" and since it's the topic of one of our latest done-for-you EKits, we thought it might be good to explain how to have an abundance mindset in business.
Click here to subscribe to our YouTube Channel
Abundant thinking not only can change your customers' lives, but it can transform your business as well. Here is a post from one of Alice's favorite persuasive communication teachers that encapsulates the idea of abundance in business.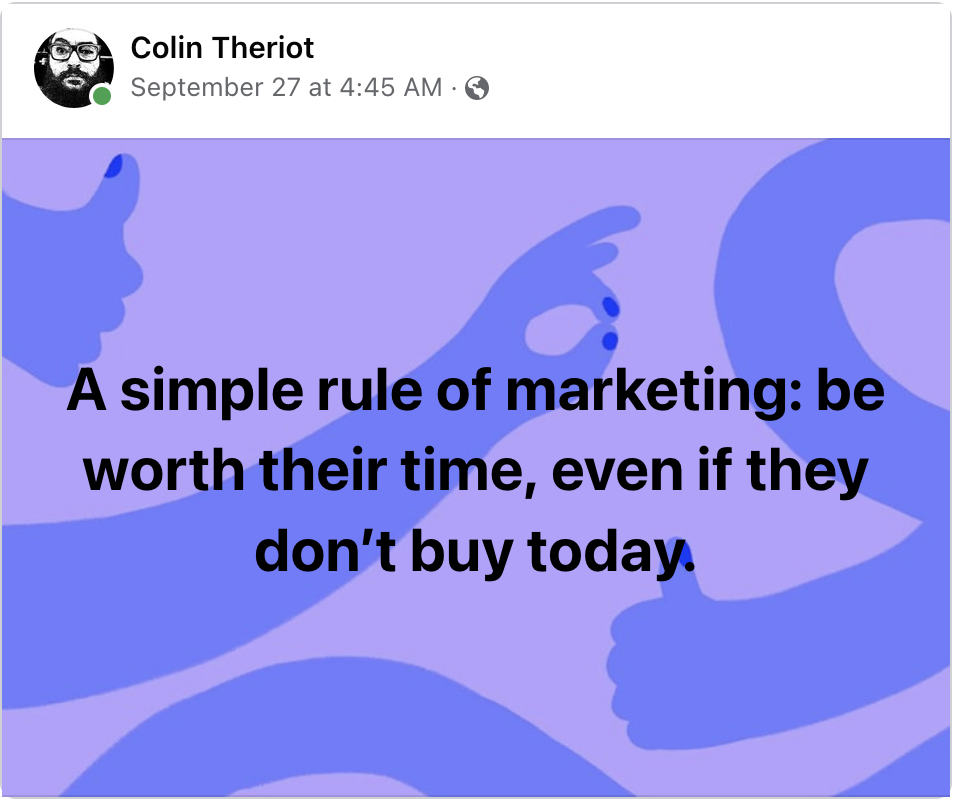 Today's success in marketing your products lies in having an AUDIENCE and having a RELATIONSHIP with that audience.
There are so many marketing messages and people vying for your customers' and clients' attention. To stand out from them, you have to be WORTH their time because they can't buy from you every day, but when you help them move toward their goals and solve their problems…they keep turning to you.
They will buy your products, take your recommendations, they will recommend you to others and more…many of them for LIFE.
And when you realize that there are tens of thousands or even millions of potential people that can be in your audience, EVEN IF you only capture a small fraction, that is worth your time.
So our recommendation is to start thinking about how you can be worth their time, even if they don't buy today…and how you can relate that back to your products.
And back to the main topic of how to have an abundance mindset in business. Here's why it's important…
You make better choices for your company. You see beyond the immediate need to get a sale now and understand there will be plenty of sales if you just do the right things for your business and customers.
You will offer business-building content freely because you won't be worried about "freebie seekers". Instead, you will understand that free content generates leads that turn into sales…and even the people who don't buy immediately or at all, still serve an important function as an engaged audience for your business.
You won't hesitate to connect like minded people in your network because when you're a connector, people will create connections for you too.
Because giving freely is a good thing, but use your business sense too. What problems do your products solve and how can you HELP them to bring them ready to buy your product?
Want to Share How to Get an Abundance Mindset – And Have Use Do Most of the Work for You?
Here's a great way to start sharing the importance of an abundance mindset, by grabbing our Developing an Abundance Mindset to Have a More Fulfilling Life EKit at a very special price.
Have a look at this content, designed to help you grow your audience, boost your reputation and have awesome products for sale…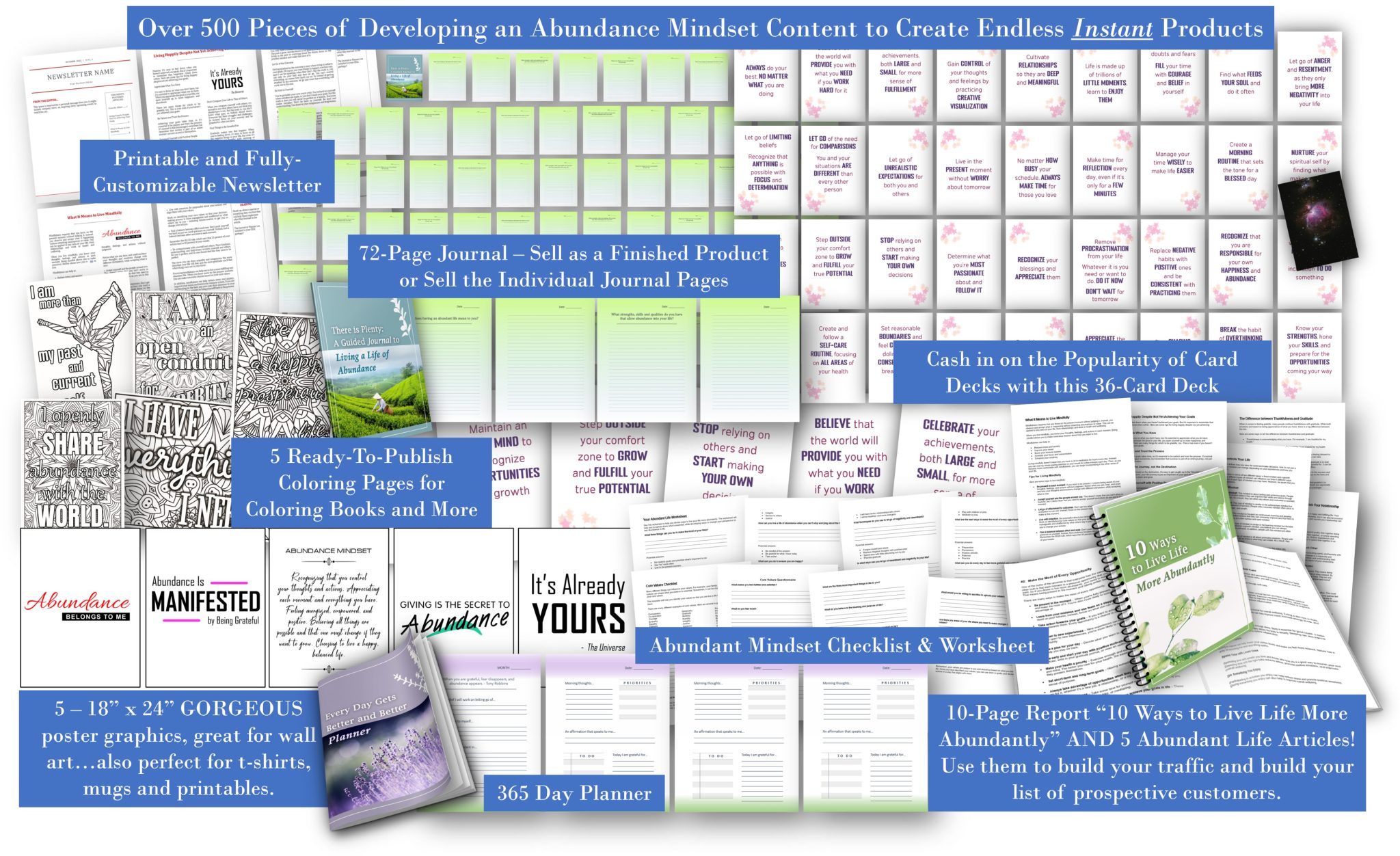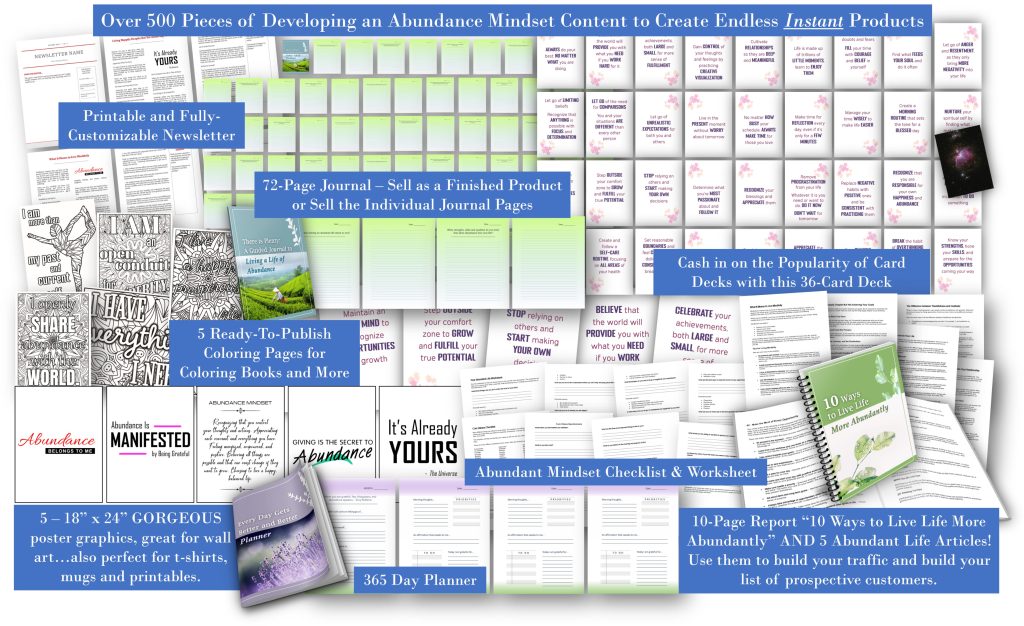 The done-for-you, but editable content package includes:
13 Page Report: "10 Ways to Live Life More Abundantly" (13 pages/ 4,585 words)
Professionally Designed Ecover Set: with flat cover and 4 x 3D versions to go with the report.
Worksheet: "Abundant Life" (5 pages / 500 words)
Checklist: "Core Values" (4 pages / 197 words)
5 Articles – for your social media, blog and more. (10 pages / 2,900 words)
Newsletter: fully editable newsletter that includes 2 of the articles in this EKit and includes plenty of space for your personal thoughts
5 – 18″ x 24″ Poster Graphics – for wall art, mugs, t-shirts, social media, book covers, inserts…and more.
72-Page "There is Plenty" Journal" – Sell as a Finished Product or Sell the Individual Journal Pages
Professionally Designed Ecover Set: with flat cover and 4 x 3D versions to go with the Journal.
365-Day "Every Day Gets Better and Better" Planner – 1 year (365-day / 397-page) planner that is ready to sell.
Professionally Designed Ecover Set: with flat cover and 4 x 3D versions to go with the Planner.
36-Card Printable "36 Days to Living More Abundantly" Card Deck – Card Deck with fully editable cards. They come formatted for commercial or at-home printing. Instructions included.
5 Coloring Pages – coloring is a hit with children and adults alike. Use these sheets to generate traffic or create downloadable or print coloring books for sale. (2550 x 3300 pixels)
Click here to get your EKit at the very best price possible.
Then put that content to good use to build traffic, grow your list, create products for sale and more!
To your publishing success,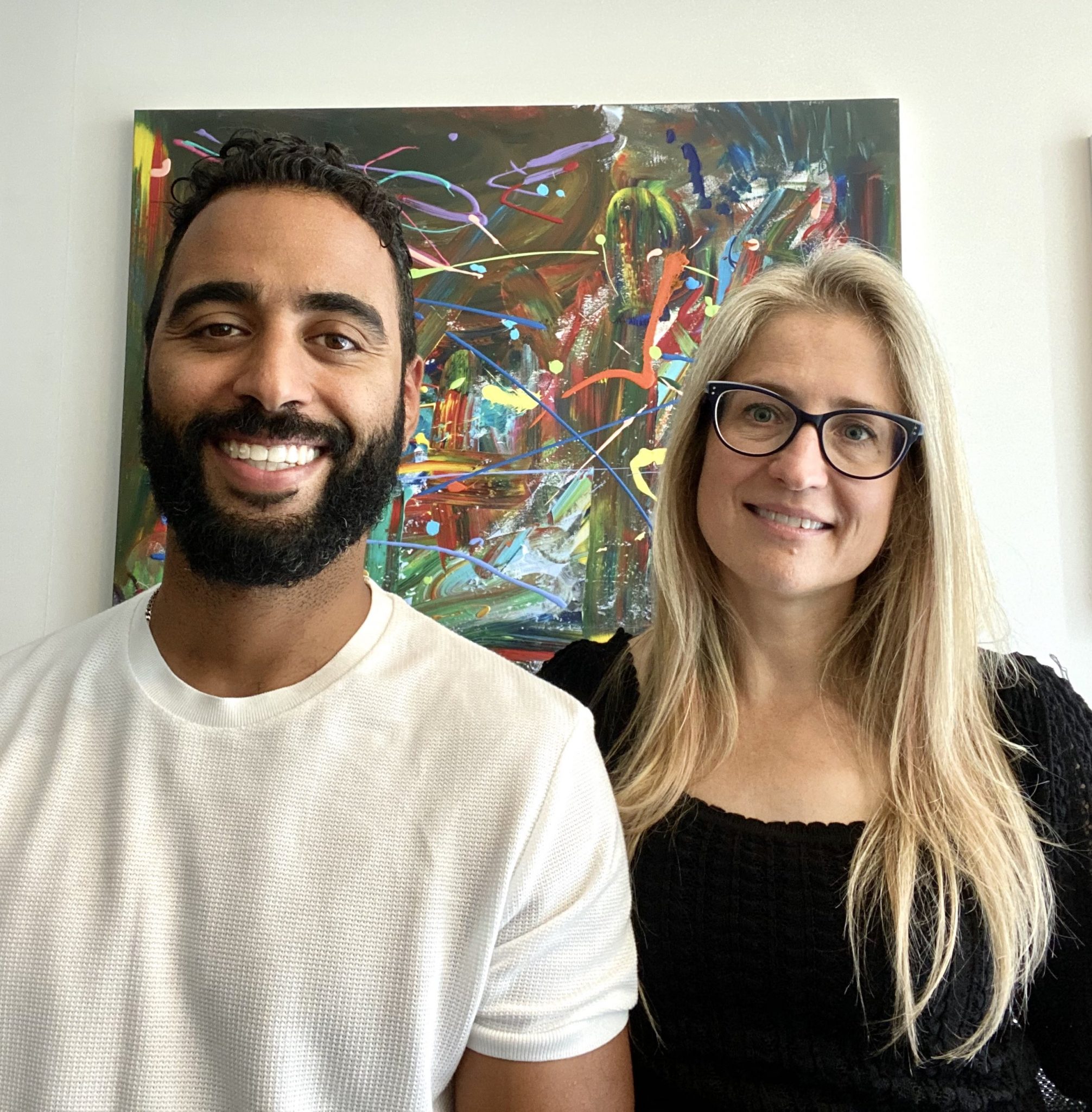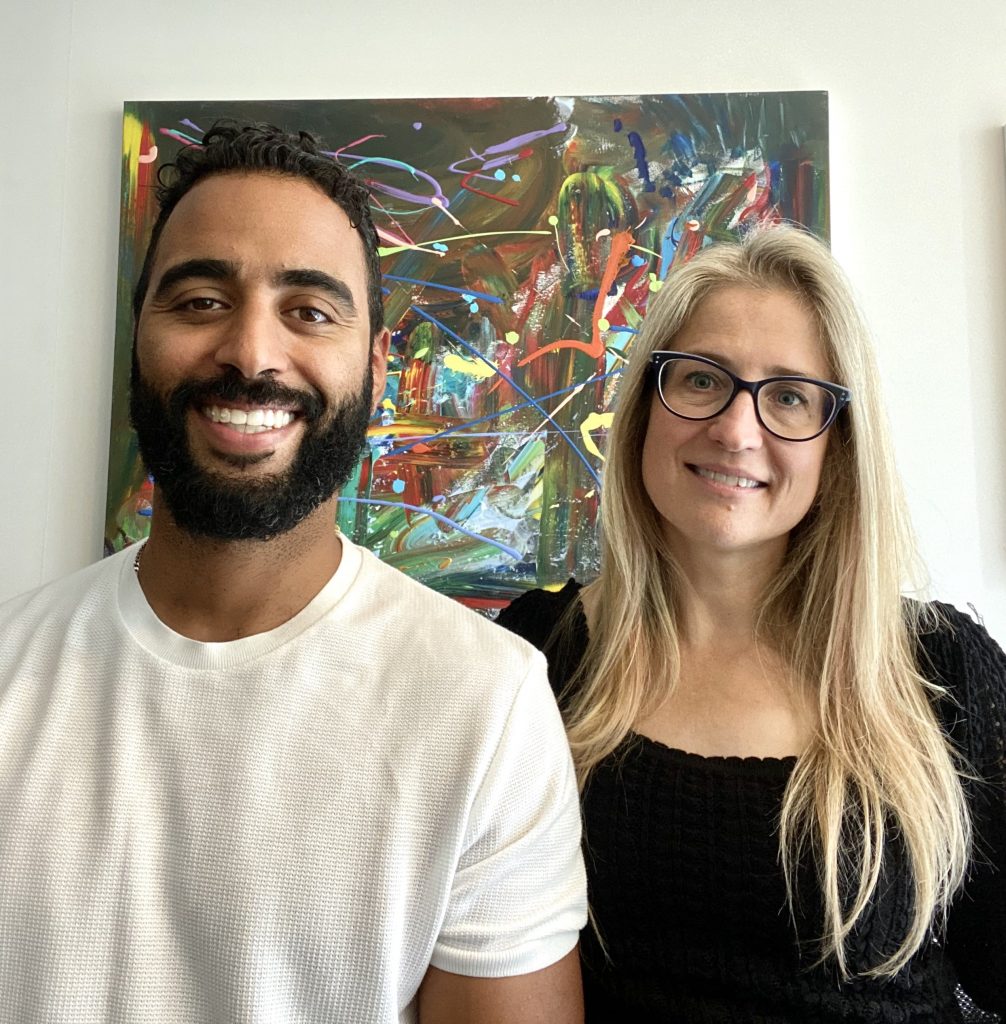 Yusef Kulan and Alice Seba
Your Partners in Easy Product Creation at EKitHub.com