Click here to subscribe to our YouTube Channel
GIMP is a powerful and free graphics editor that many of our customers use to edit and customize their done-for-you content. Here's a quick GIMP Tutorial that shows you how to turn our card deck images or quote graphics into wall art.
"It's easy to create wall art from quotes graphics as you can see in the video above or read below for an at-a-glance tutorial."
Now Onto the Tutorial …
First, open a new document by clicking from the Topline Menu FILE > NEW. From the Template Menu choose US Letter which is 8.5" x 11". That's a good size to use because it's easily printed at home. Click on the OK button.
If you are going to use a Print-on-Demand service or print at a larger sizes, make your file at the largest size that you're going to use. It's much easier to shrink it down, then to scale it up and still be high quality.
Next, click on SELECT > BY COLOR and click on the color white, or click on the bucket icon and ensure the white layer is on top. Then click inside the window.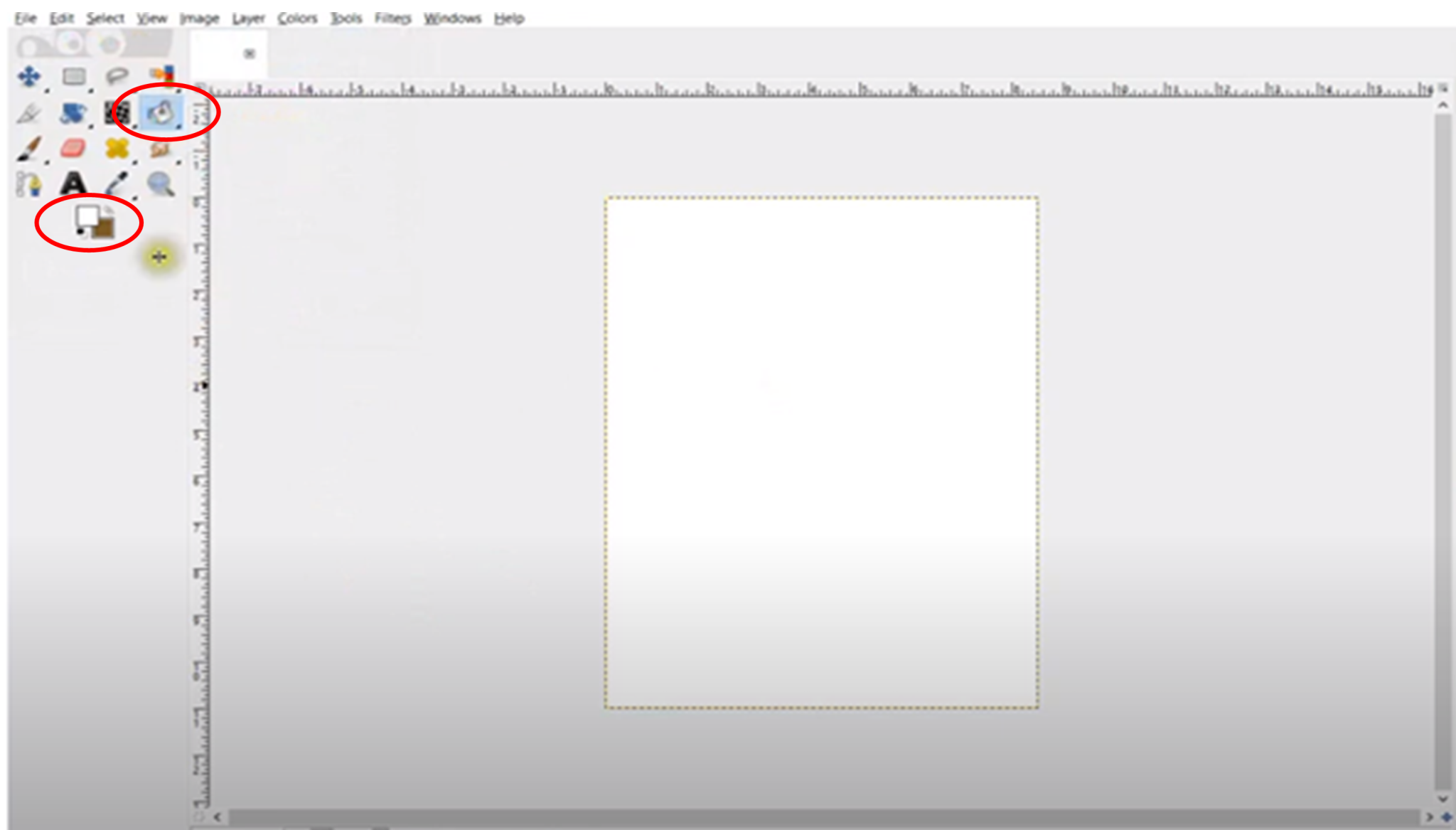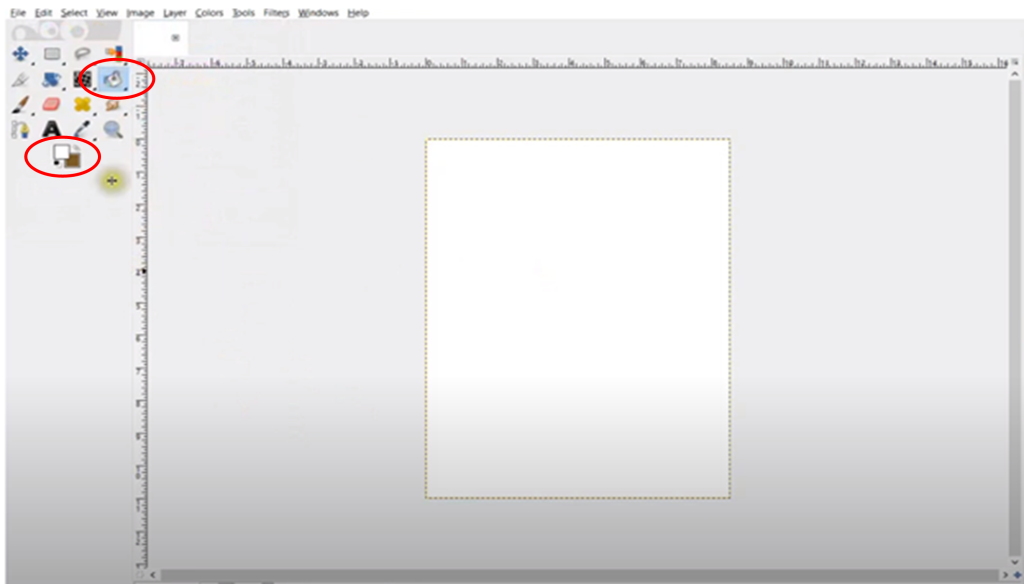 Because card decks are typically 2.5" x 3.5", obviously you cannot make a printable wall art at that size if you just enlarge it; it's going to get all pixelated and we don't want.
You want to start with a vectored image, so that you can make it whatever size you want; you can use Adobe Illustrator, Affinity or any other vectorizing software that you have and vectorized the card deck image you are going to use. For this tutorial, I chose the quote image "If in a world where you can be anything, be kind".
To open the card deck image, click on FILE > OPEN AS LAYERS and select the file you want to use.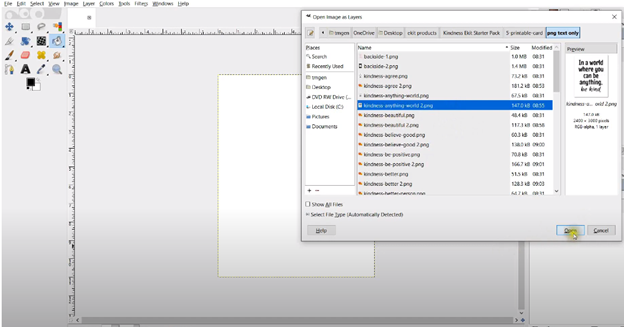 If it is not already, size the white rectangle at 8" x 10" because that's a good size for an image.
At that size, it gives you room to add decoration or whatever to make it actual art piece. The one we are going to do is a very simple one, but you can get as fancy as you want.
I'm going to show you a really quick way to just make a beautiful design using this saved .PNG with a transparent layer.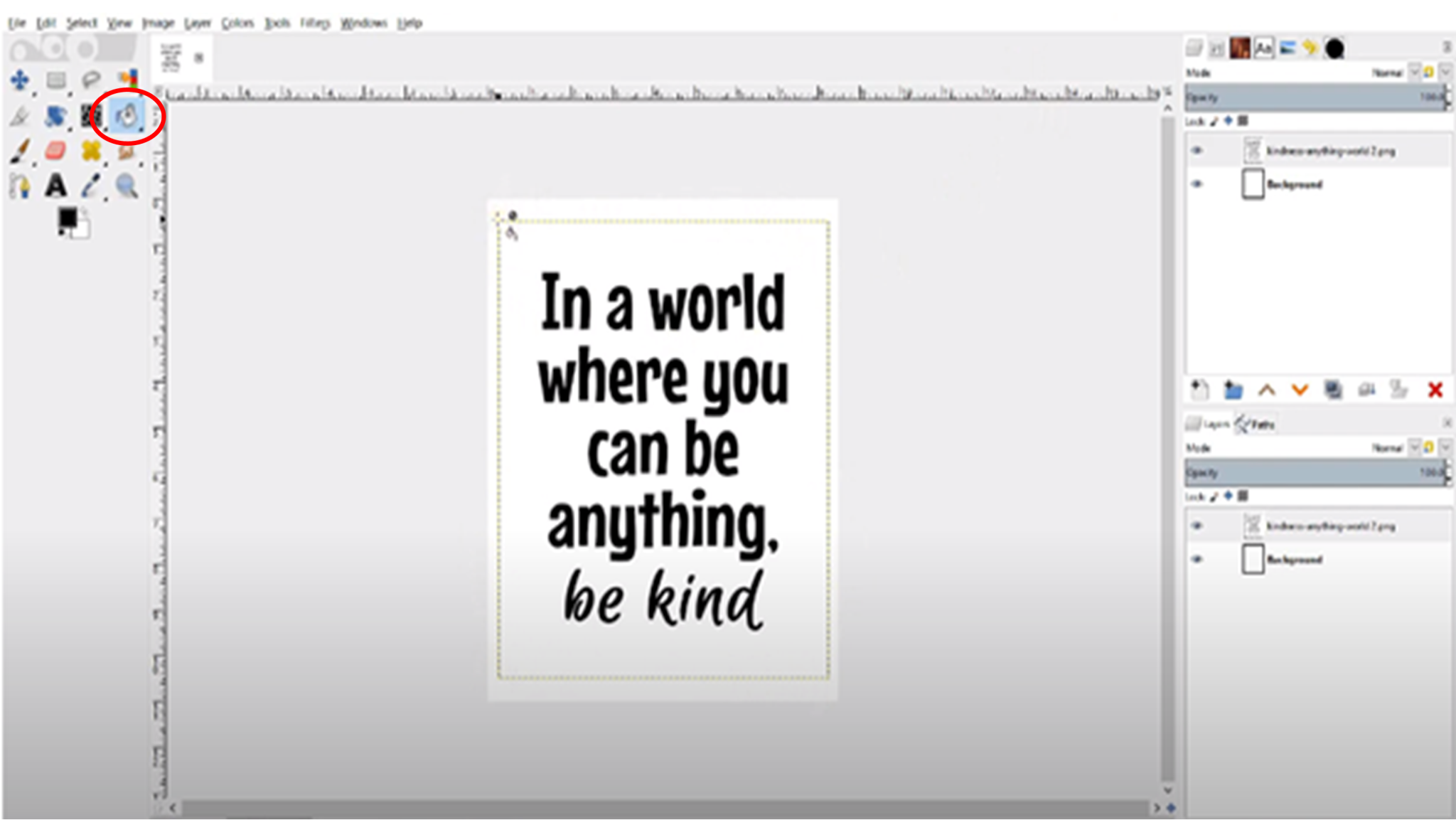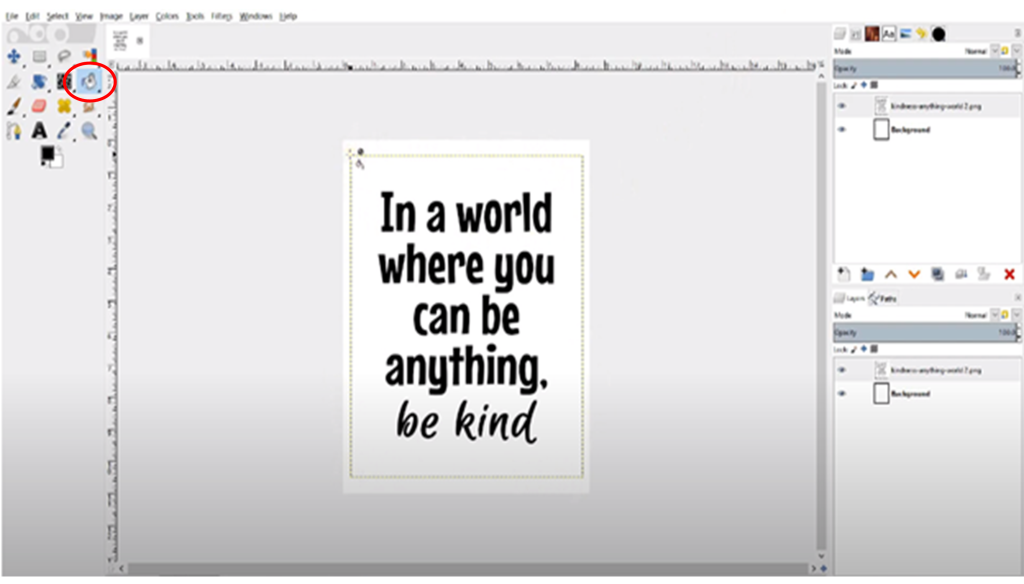 Now click on SELECT > BY COLOR and click on the white on that layer. Then click the DELETE key. Obviously because the background is white, you won't see what it did, but now this is clear behind the black letters.
So now open another layer by clicking on FILE > OPEN AS LAYERS pick a background that is saved in .jpeg format that you would like to use behind the quote. In this example, a watercolor background with commercial-use rights was selected.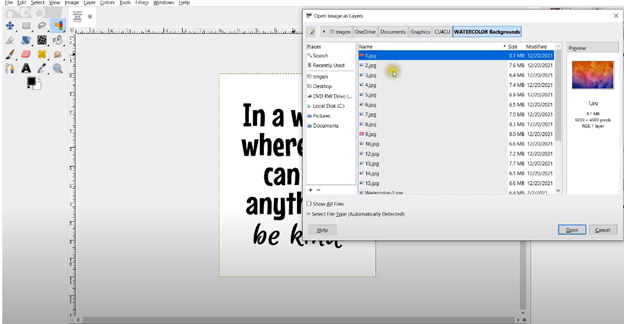 Because that background is large, you can move it around to get it exactly where you want it.
Next, click on the quote layer and invert it. To do this, click on COLORS > INVERT and now it is on a white background. However, it is still a little plain, so we are going make a nice quick-and-easy frame around it.
You want to be on the jpeg layer because the other ones are see-through; obviously that's not going to be helpful. Click on the Rectangle Select icon from the Tools Menu in the upper left-hand corner.
Then hold down the left mouse button and starting just inside one corner of the image, drag diagonally across to about the same spot on the opposite corner. Release the mouse button. Make sure the frame you made is about an equal distance from the outside lines of the image all around.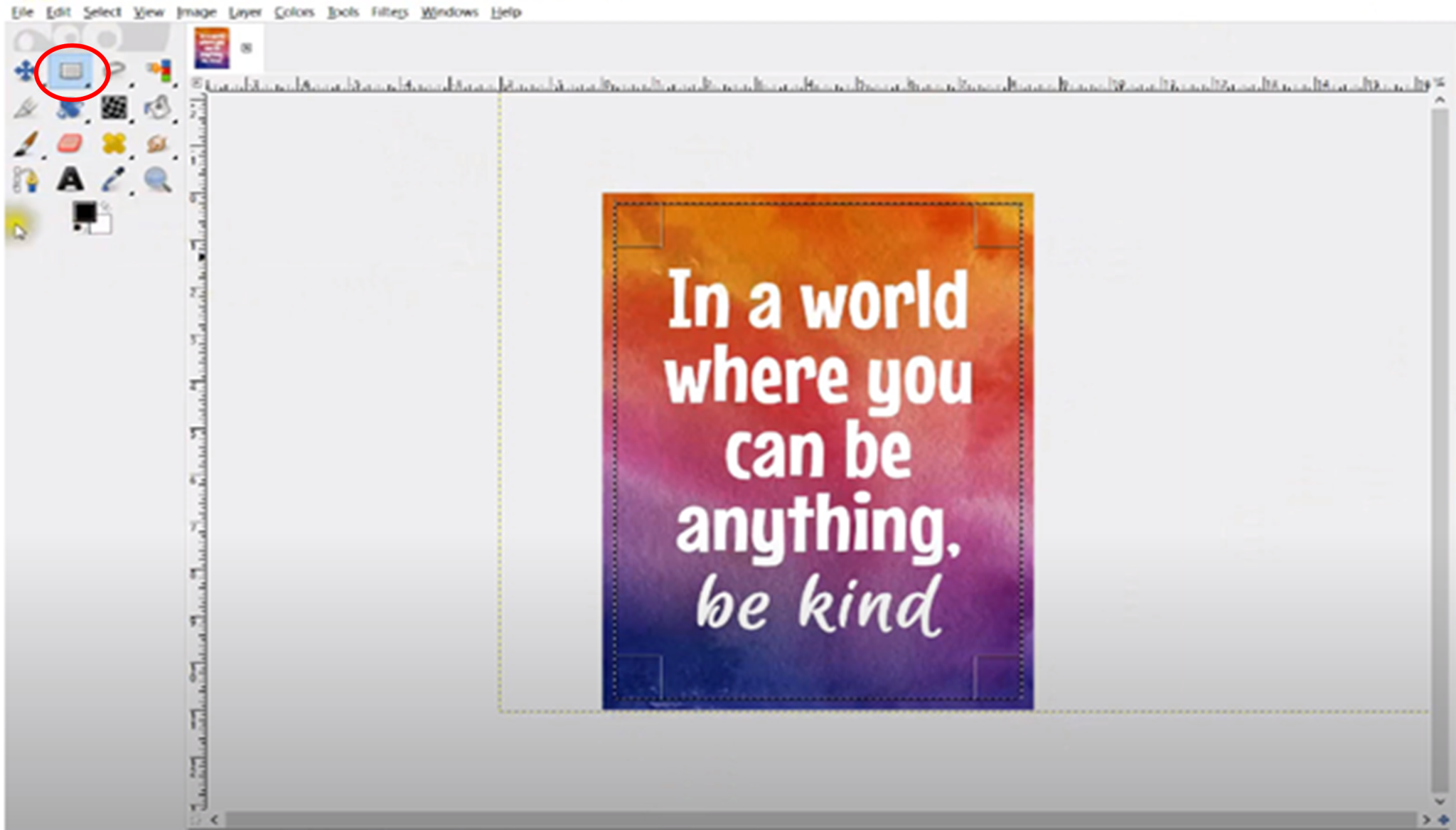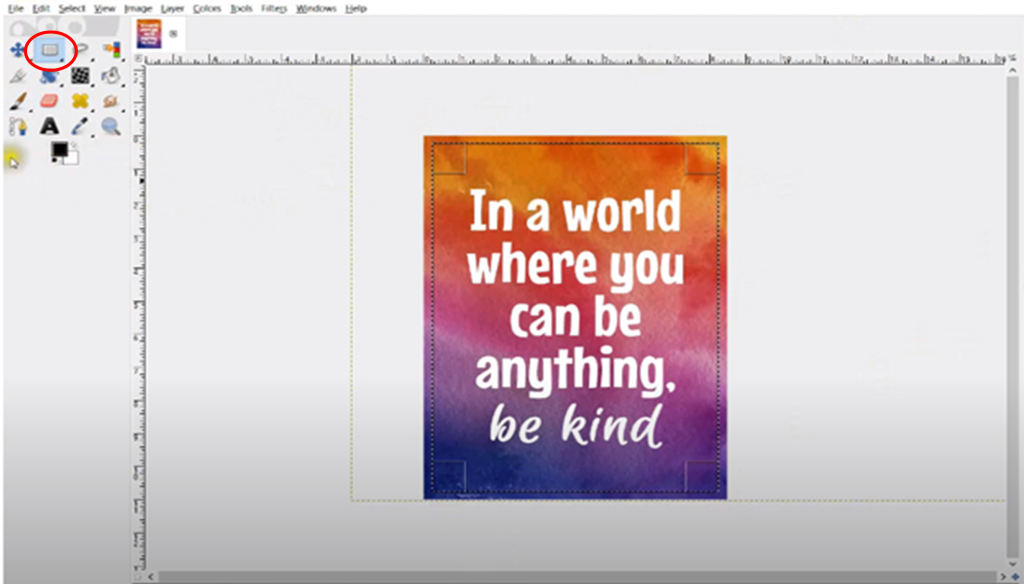 So now with your frame selected, all you're going to do is change the color of the frame. To do this, click on the EDIT > STROKE SELECTION and you're doing a solid color. Make this line the size you want it to be; in this example, we used 5 pixels.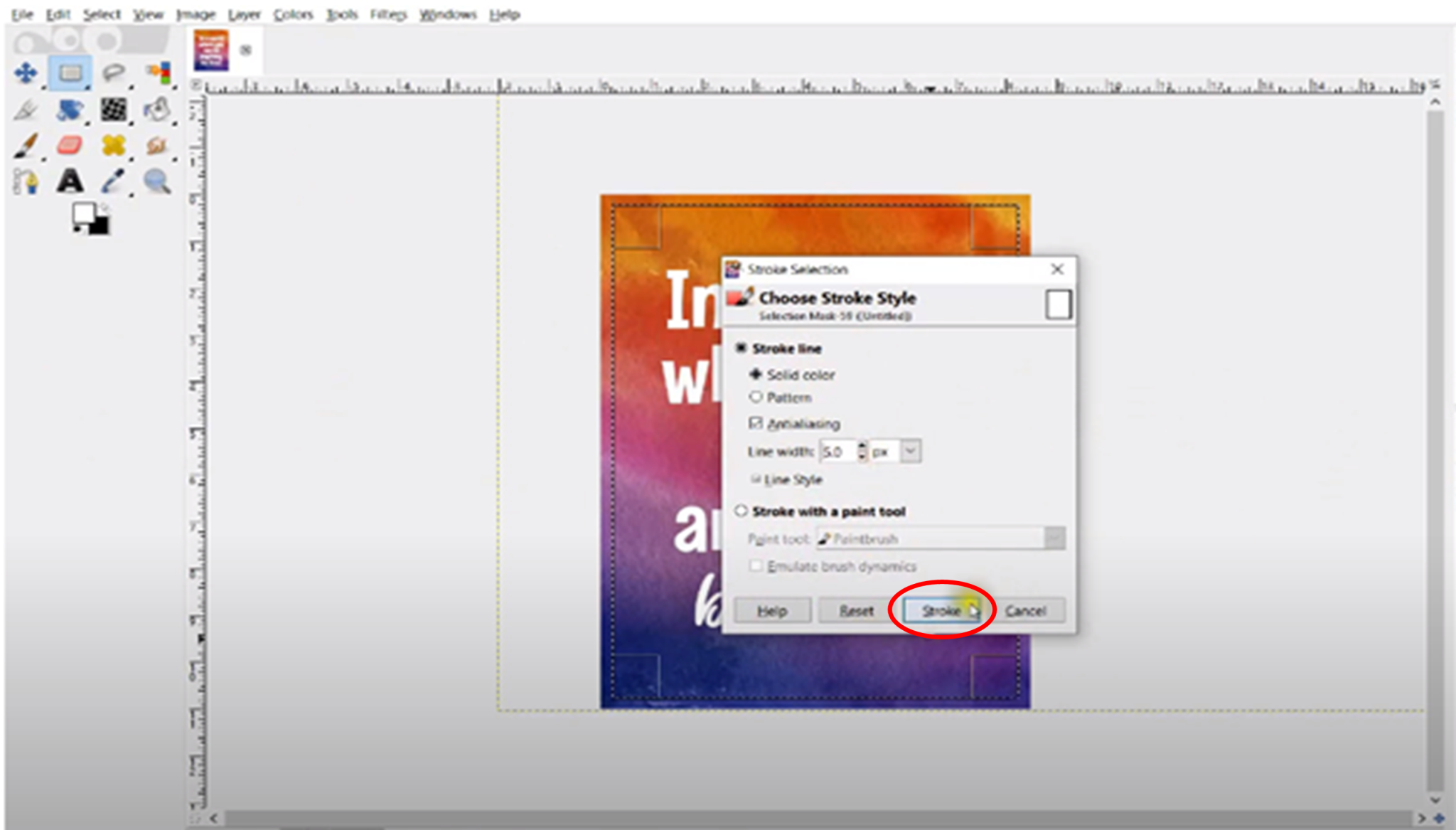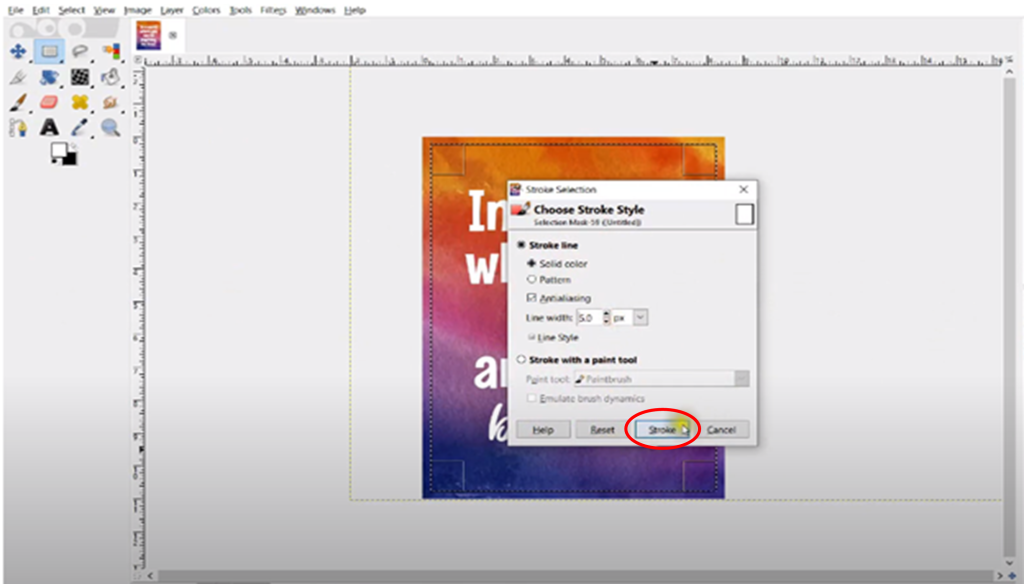 Click on the STROKE button. Now click on SELECT > NONE and now you have this nice little white frame around your quote which balances it out.
That is one way to do a very quick and easy poster – just to add a background, choose the color you want depending on your background color, make a quick frame and you have a printable poster.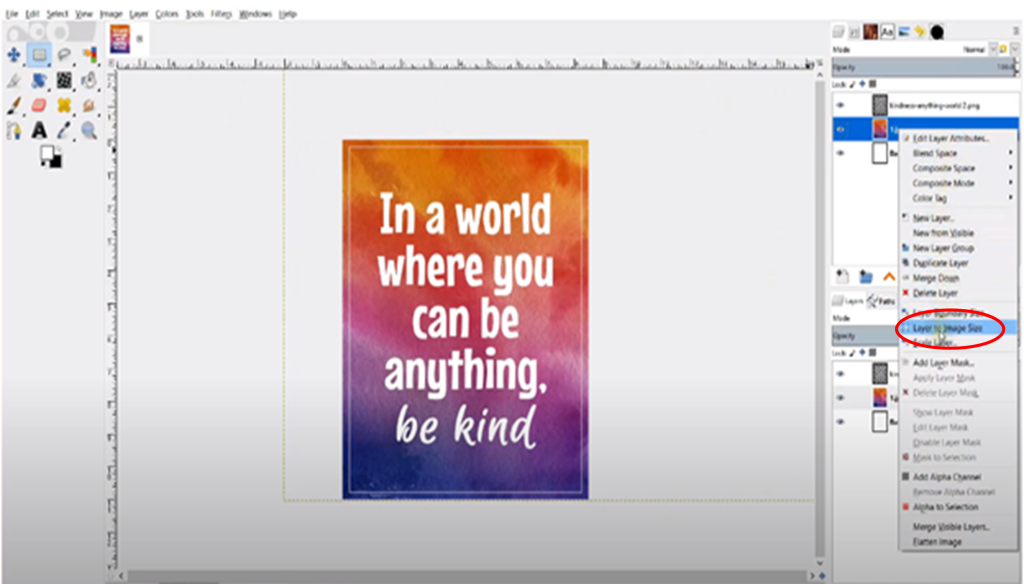 To change the size of the jpeg, right click on that layer. Now click on LAYER > LAYER TO IMAGE SIZE and shrink that layer down to size instead of having all that extra amount, like shown in the image above.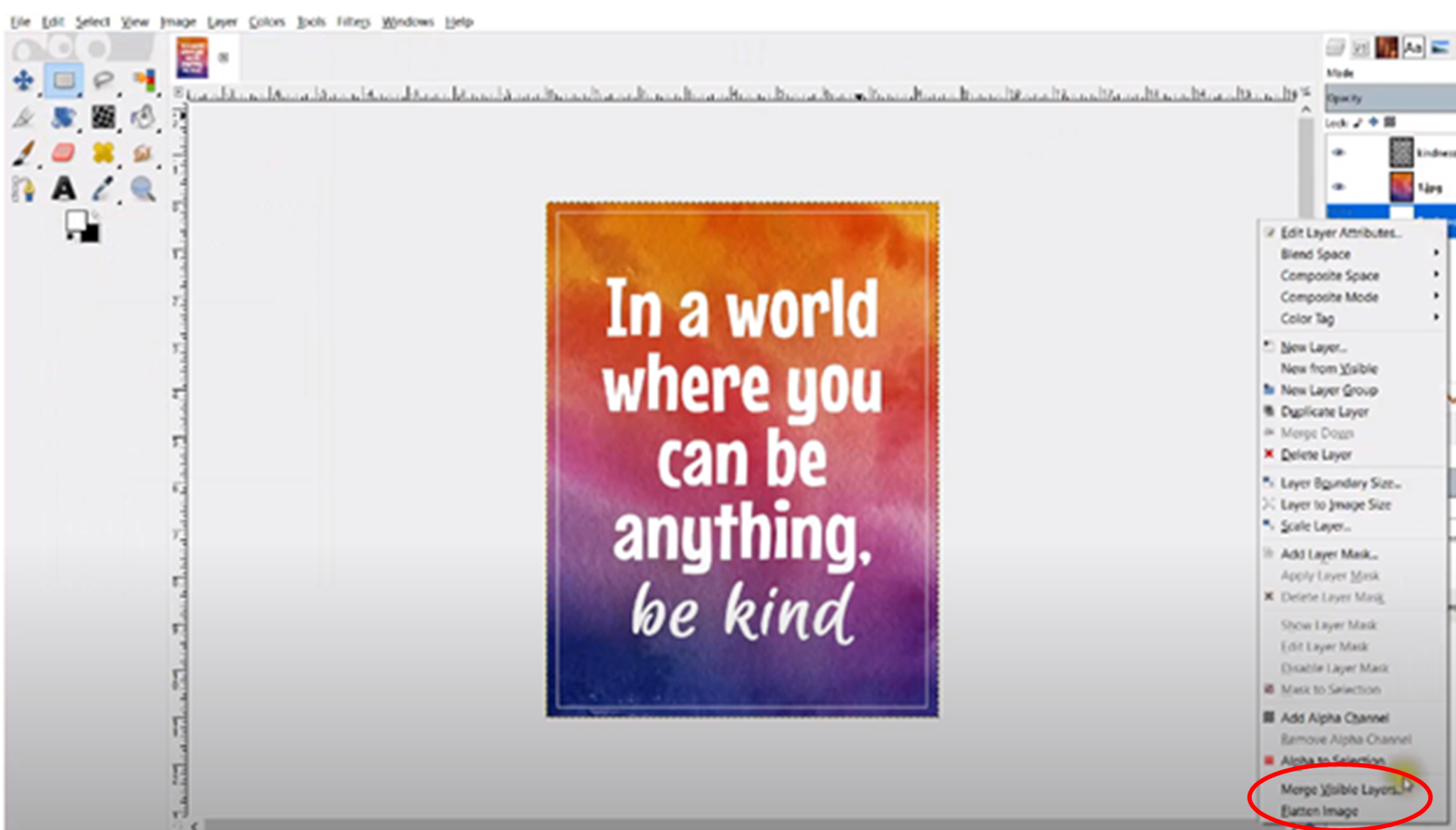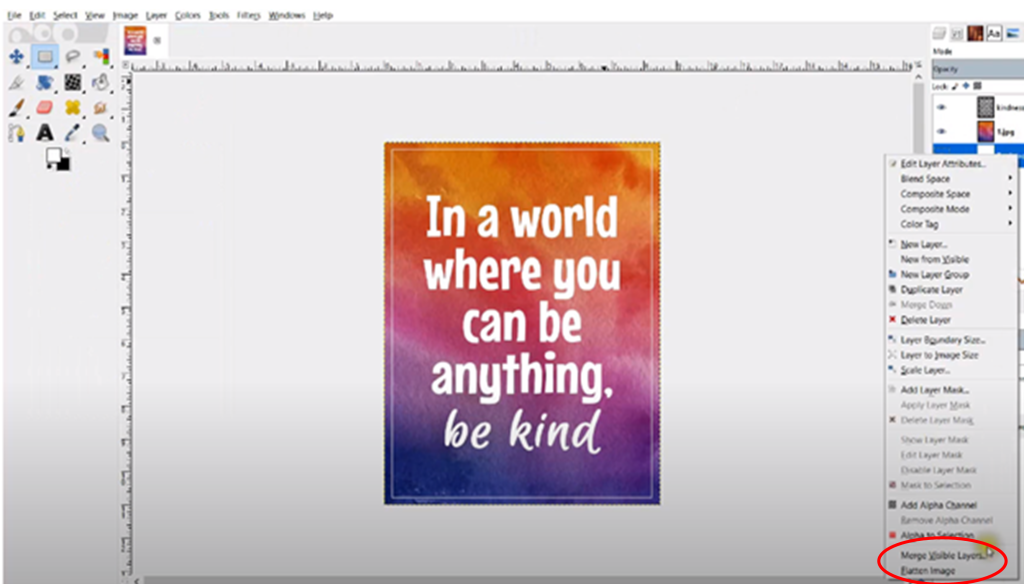 Then merge the layers, flatten and you have a printable file. All that is left is to save it as a JPEG or in whatever format you want. That's it, nice and easy.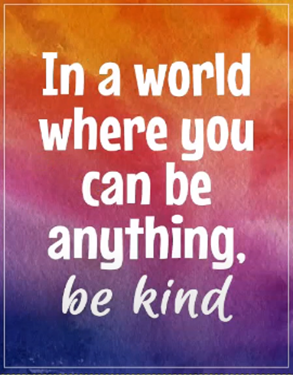 Need Some Quotes Graphics To Turn into Coloring Pages? Get 3 FREE
We have LOTS of available card deck graphics with quotes anytime you need them. If you'd like to get started with some for free, we've got you covered.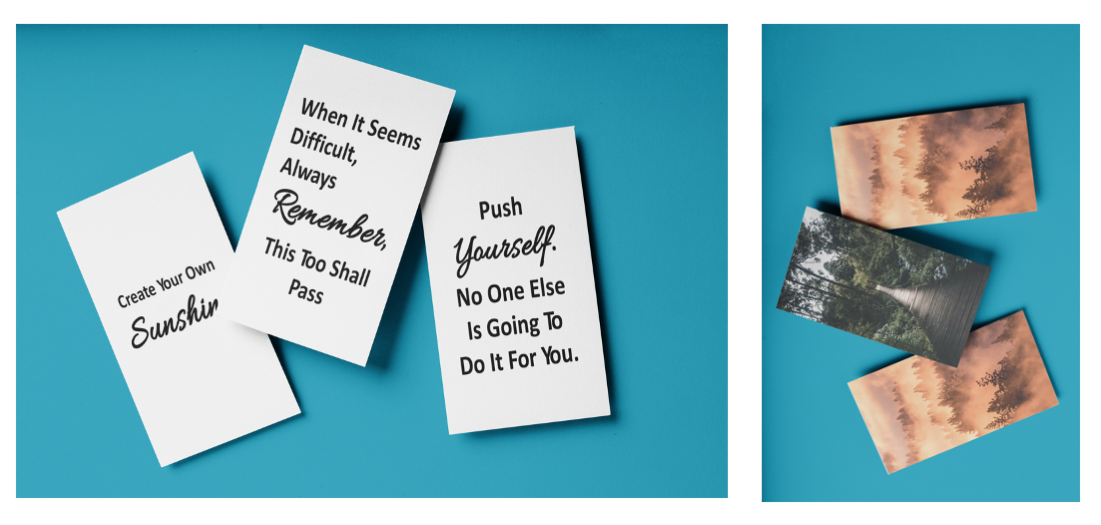 These are simple graphics that you can use for card decks, post on social media or create coloring pages, just like shown in the tutorial above.
Click here to get your 3 free quotes graphics and put these ideas into practice.
You'll be a GIMP and wall art expert in no time.
Your partners in easy product creation,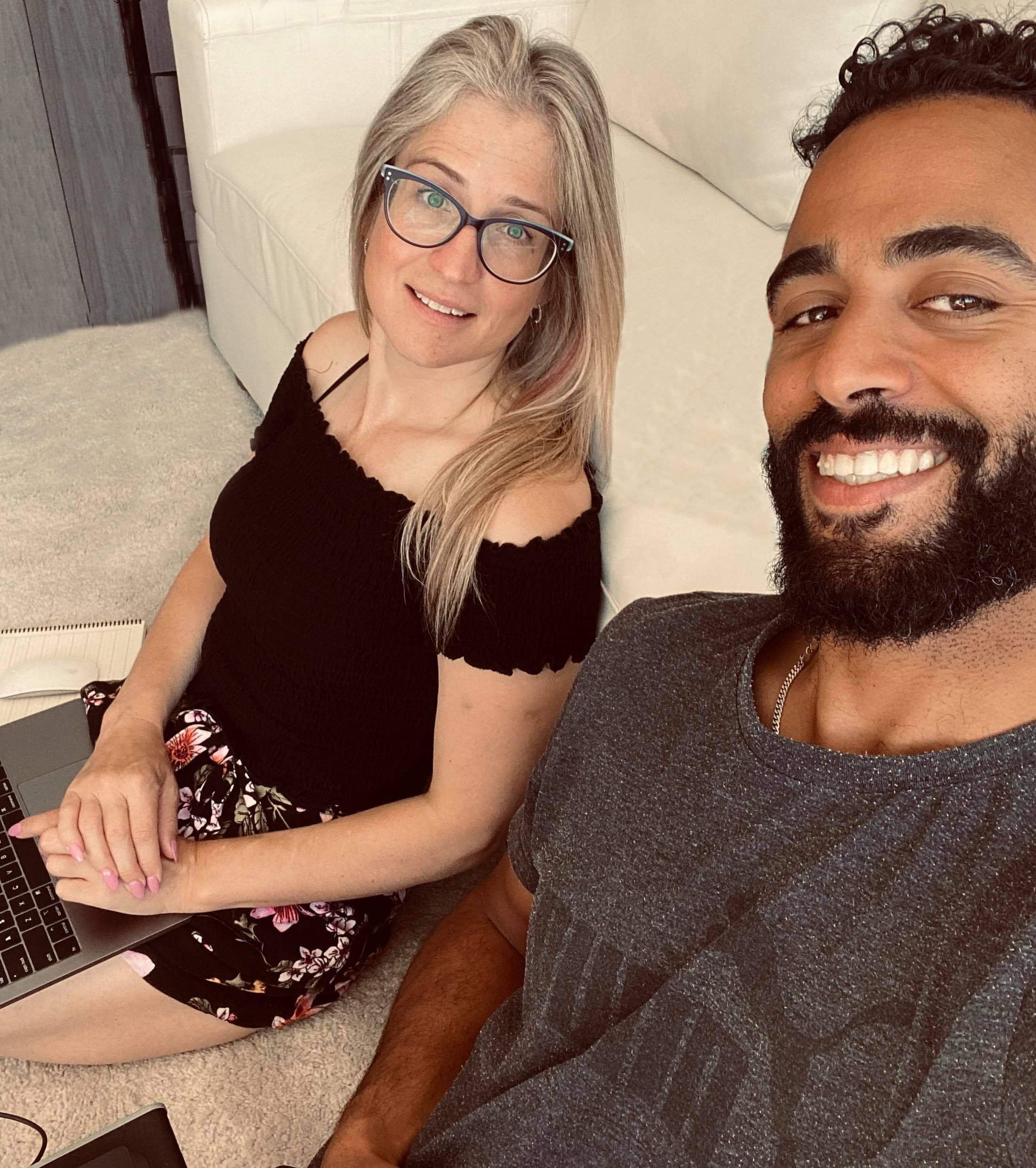 Alice Seba and Yusef Kulan