A lot of the buzz on the Internet will have you thinking that you need to sell high ticket products and coaching to make good money online.
Now that's one way to do it…but it is NOT necessary to sell high ticket product in order to make a great living.
Low cost products like printables, journals, planners and simple information products are EASY to make and can easily be turned into hard-to-resist offers that your customers more readily say yes to…giving you more money per click on your offer AND more money per sale as well.
A lot of your approach is simply mindset…and then mastering the art of a great offer funnel.
You can turn ANY product line into MORE happy, good paying customers by:
Treat Your Audience Like a Friend: You would readily make product recommendations if you knew a friend needed the product, so look at your audience in this same way. They will benefit from your product, so sell it READILY.
Teaching Rather Than Telling: It's one thing to tell your customers about your product…but it's FAR more powerful to SHOW them how to use it and to clearly illustrate the benefits.
Quality Over Quantity: You can have a huge store with TONS of products, but realize that a few well-crafted offers that focus on quality will often serve you better. Even in a store with lots of products, most of your sales are likely to come from a small percentage of your product line. Make those products better!
Nurturing Instead of Nagging: It's easy enough to keep reminding your customers about your product, but when you're not adding additional value, you probably will dilute your efforts. You can add value to your product promotions by giving them example of using your product, stories from your customers, share results, answer questions and more.
Master the Art of the Product Funnel: An effective way to turn a low cost product into higher earnings per sales is by creating a hard-to-resist product funnel. This means incorporating the use of upsells, bump offers and/or downsells…but of course, illustrating the extreme value into taking advantage of these offers.
If you'd like to learn more about each of these points above and MORE, be sure to…
Pick Up Your "Make More Money Per Sale Mindset" + Easy Implementation Templates.
As you may know, we have our Shortcuts & Templates Club that makes it easy for you to implement smart strategies into selling printables, info products and more. Our flagship topic "Make More Money Per Sale Mindset" and is the foundation to everything we teach.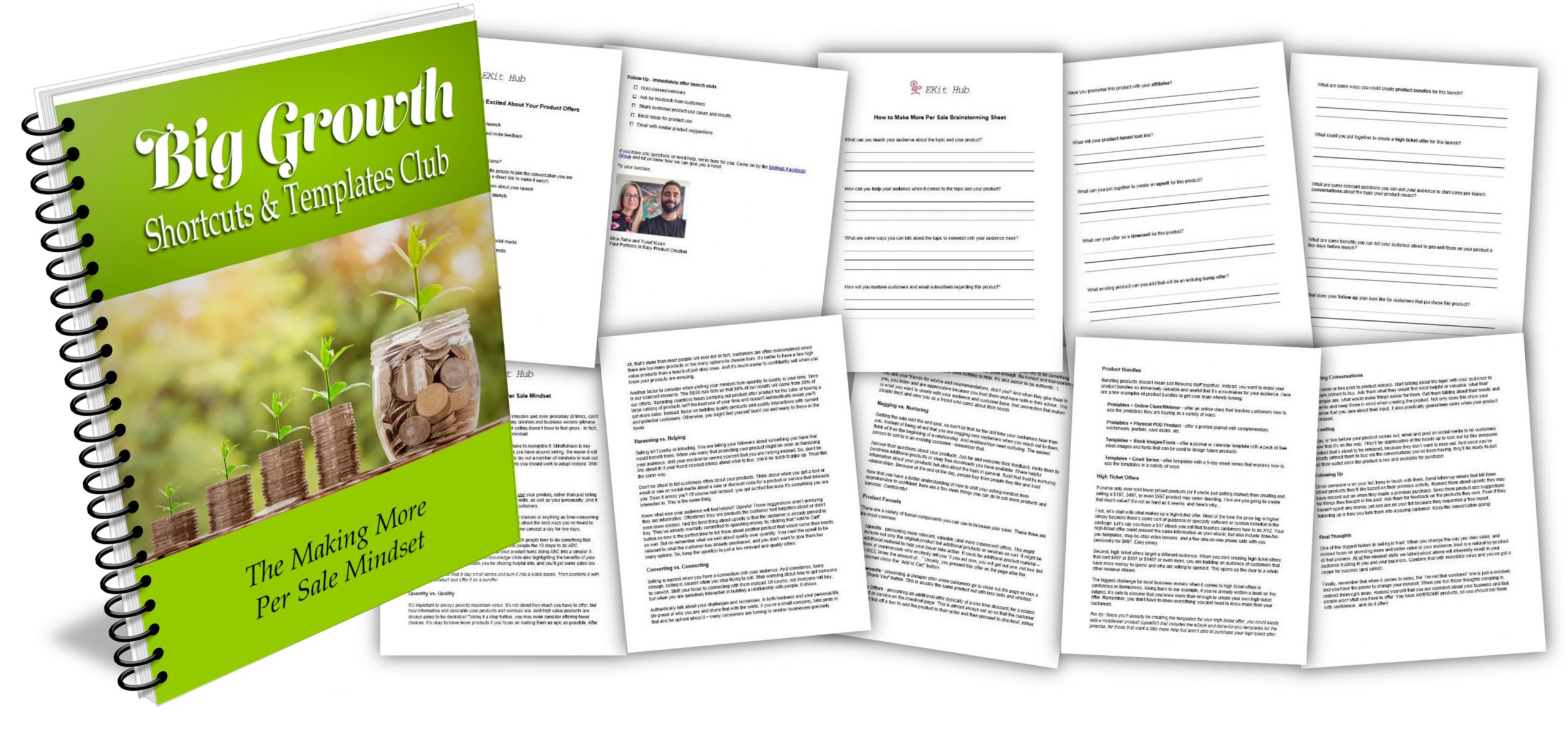 This Shortcuts Guide & Templates Includes:
Quick-Action Guide, including an overview of creating your own product funnels.
Brainstorming Sheet to ensure you can put this mindset to work for you.
Checklist to get your customers EXCITED about your product offers.
You can find this guide + template package here.
You can even save $5 more by entering coupon code: FIVE (one coupon per customer only)
Pick up just this one package or see the options for even more helpful guidance and tools. We've packed a lot of value into this learning opportunities for you as you'll see. Grab it all while you still can!
To your publishing success,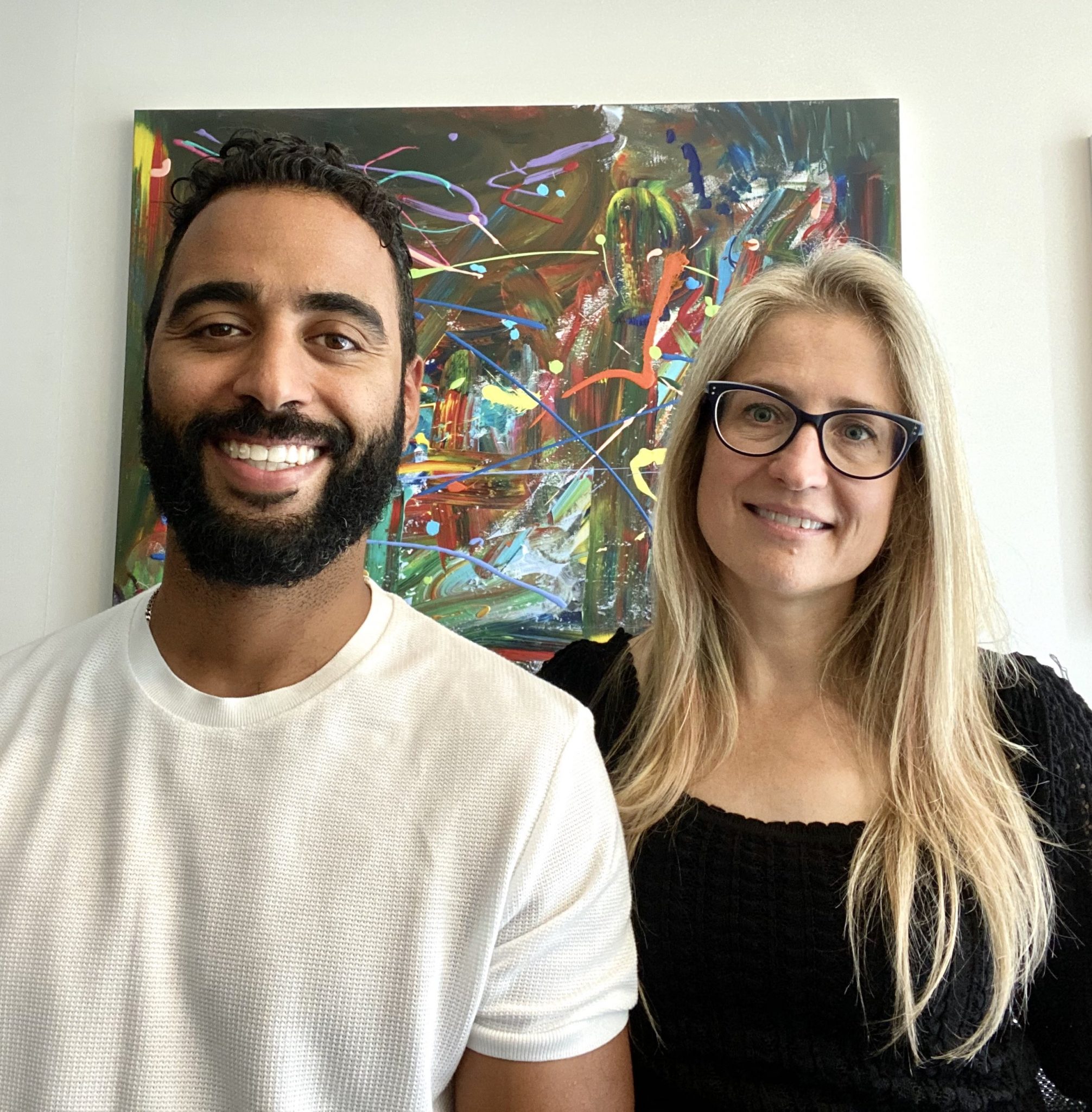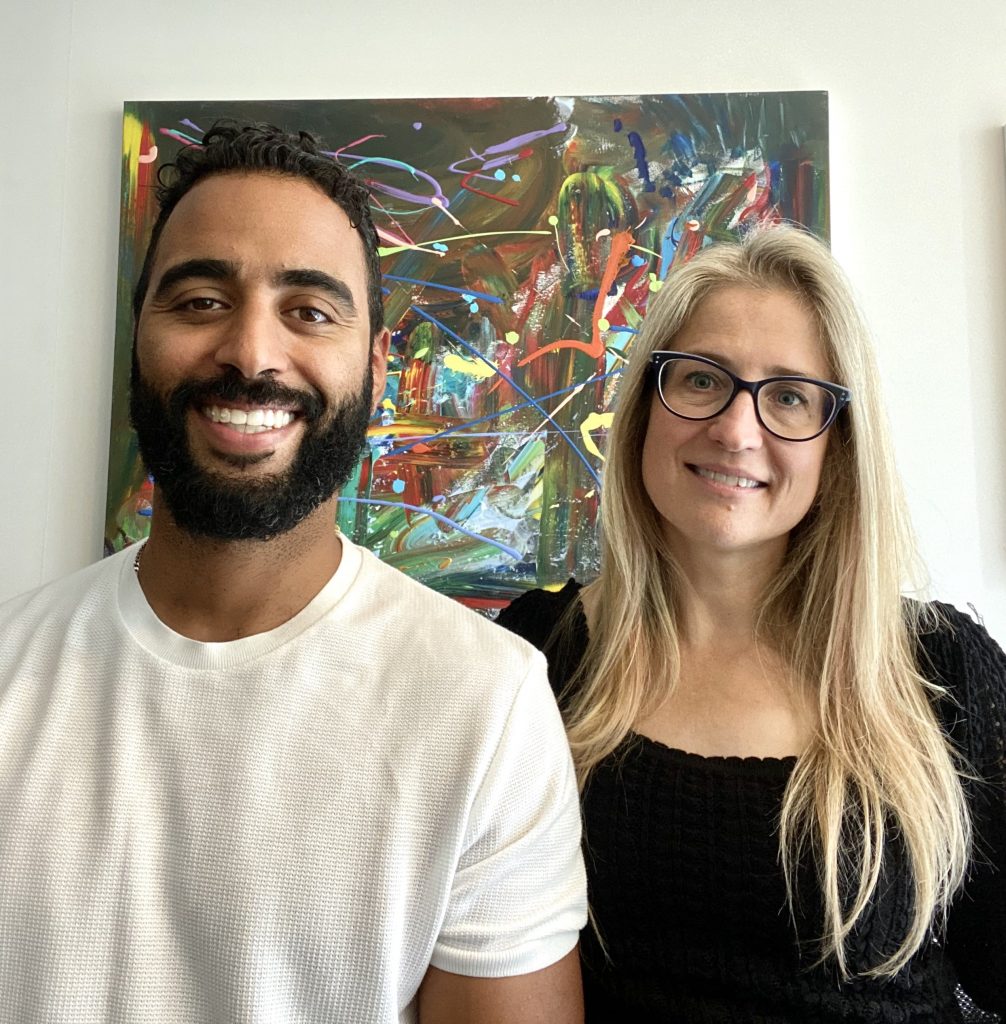 Yusef Kulan and Alice Seba
Your Partners in Easy Product Creation at EKitHub.com