Click here to subscribe to our YouTube Channel
ATTN: Coaches, info product sellers, printable shop owners and more. Let's have some fun spreading goodwill AND growing your business at the same time.
As you may know, we publish a lot of done-for-you content that allows you to instantly create print-on-demand products. And of course, you can SELL this content as wall art, t-shirts, notebooks, mugs and more.
But have you considered the power of using these products as GIFTS?
The art of gift giving in business seems to be a bit lost, but if you embrace it in your business, you can put yourself ahead a lot of your competition in some key ways.
This Quick Tutorial Includes 3 Parts:
* What Are The Benefits of Gift Giving in Business?
* What Kind of Gifts Can You Give?
* How to Leverage Gift Giving to Grow Your Business
Now let's get started….
FIRST – What Are The Benefits of Gift Giving in Business?
Giving gifts is a thoughtful and kind thing to do, but it has direct benefit as well.
It is well-known that gift-giving triggers a need for reciprocity in human beings. While you might give a nice gift without expecting anything in return, human nature drives us to reciprocate the effort. So when you give gifts to clients or colleagues, it often ends up being in your favor.
But that's not all. Here is a quick rundown of some more gift-giving benefits:
Increases customer/client, team and colleague loyalty and retention.
Motivation for team members to work harder…and it could have the same benefit for your clients, working with you to achieve their goal.
Create brand awareness through branded gifts…something that is really easy to do with our editable product templates.
And as you master the art of gift giving, we're sure you'll find even more benefits.
Let's move onto what types of gifts can you give and then be sure to continue the tutorial with some very practical applications of the benefits of gift giving with clients, customers, colleagues, team members, potential partners and more.
SECOND – What Kind of Gifts Should You Give?
Certainly, the sky is the limit when it comes to gifts, but let's talk about how we make it SUPER EASY for you to send gifts to your chosen recipients.
With our done-for-you poster graphic templates, these kinds of gifts are just a few clicks away. You can use print-on-demand companies like Printful, Printify and Gooten (and there are MANY more) who will create these products for you. All you do is upload your design and they take care of the rest.
Print-on-Demand Wall Art – Framed or Printed on Canvas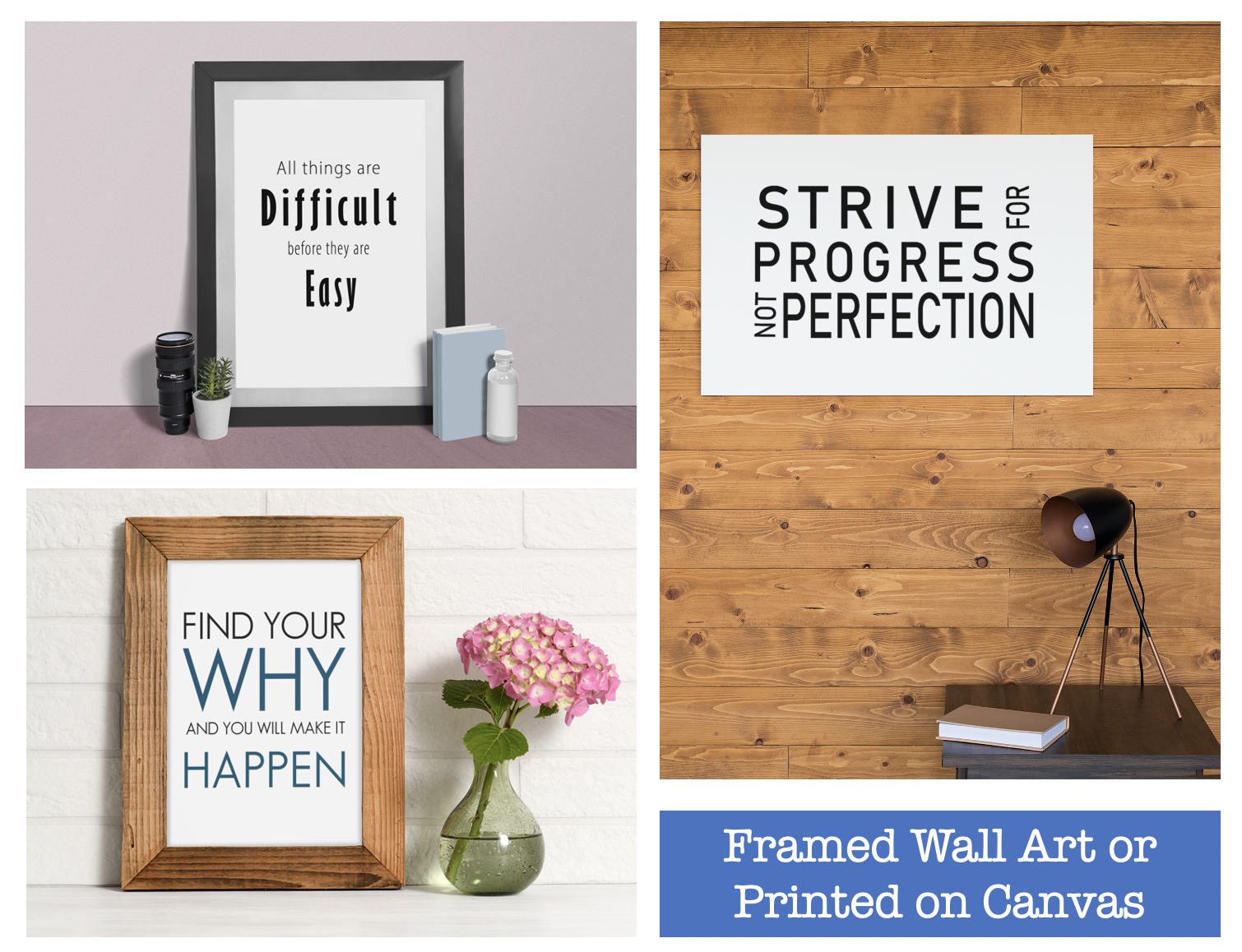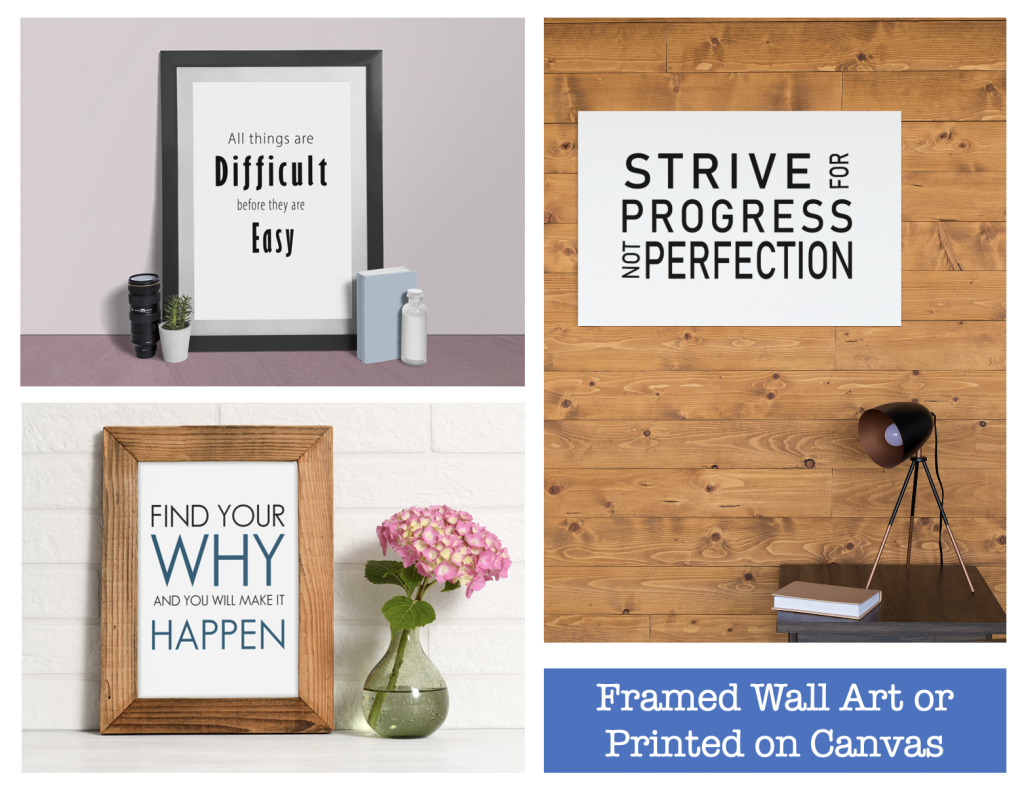 Our poster designs were literally made for wall art. It's easy to upload your design and choose from framed or canvas. Companies like Gooten and Gelato have lots of options for you.
Print-on-Demand T-Shirts and Other Apparel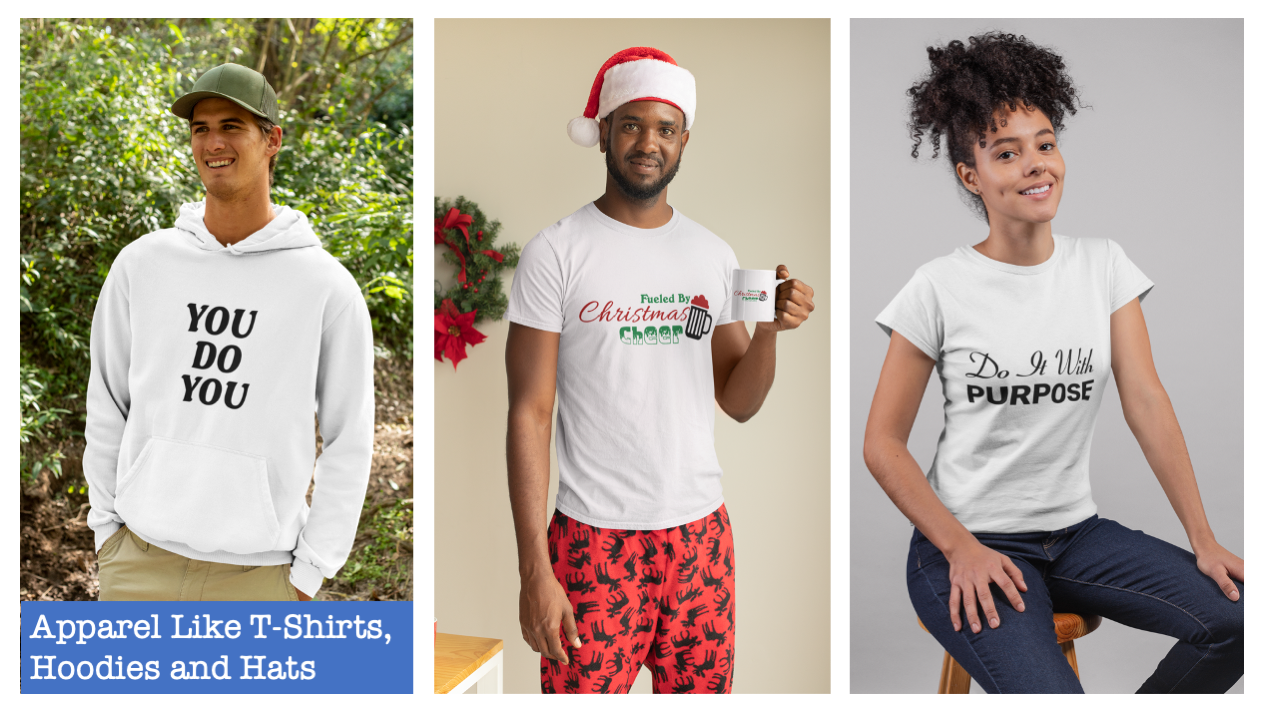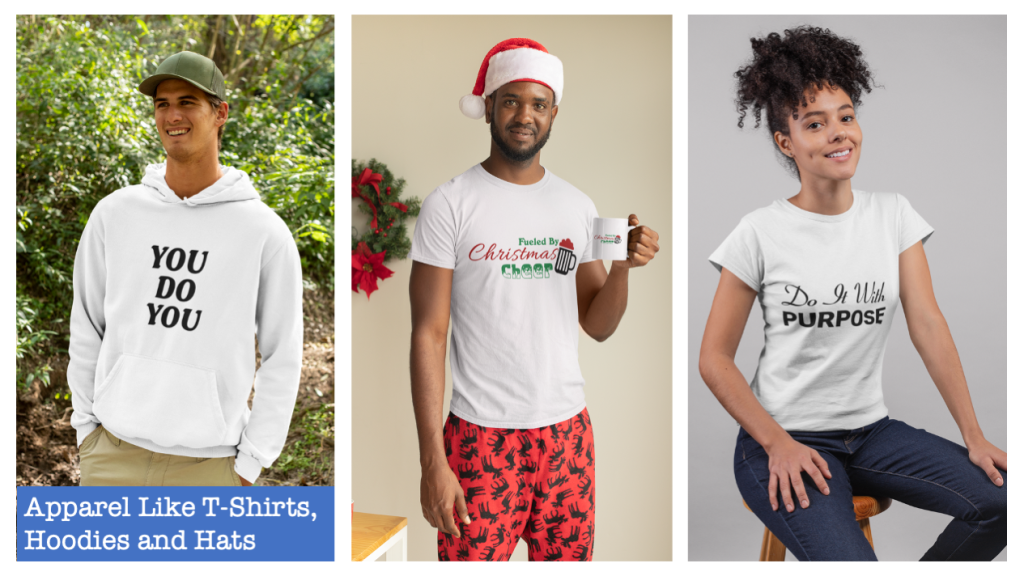 Have fun with these. Choose ones that will make them smile or are just the perfect expression of their personality. You could even add your logo to your apparel for branding effect. Many print-on-demand services allow you to put images on the front and back side, so you have lots of room to work with.
Print-on-Demand Mugs, Water Bottles and More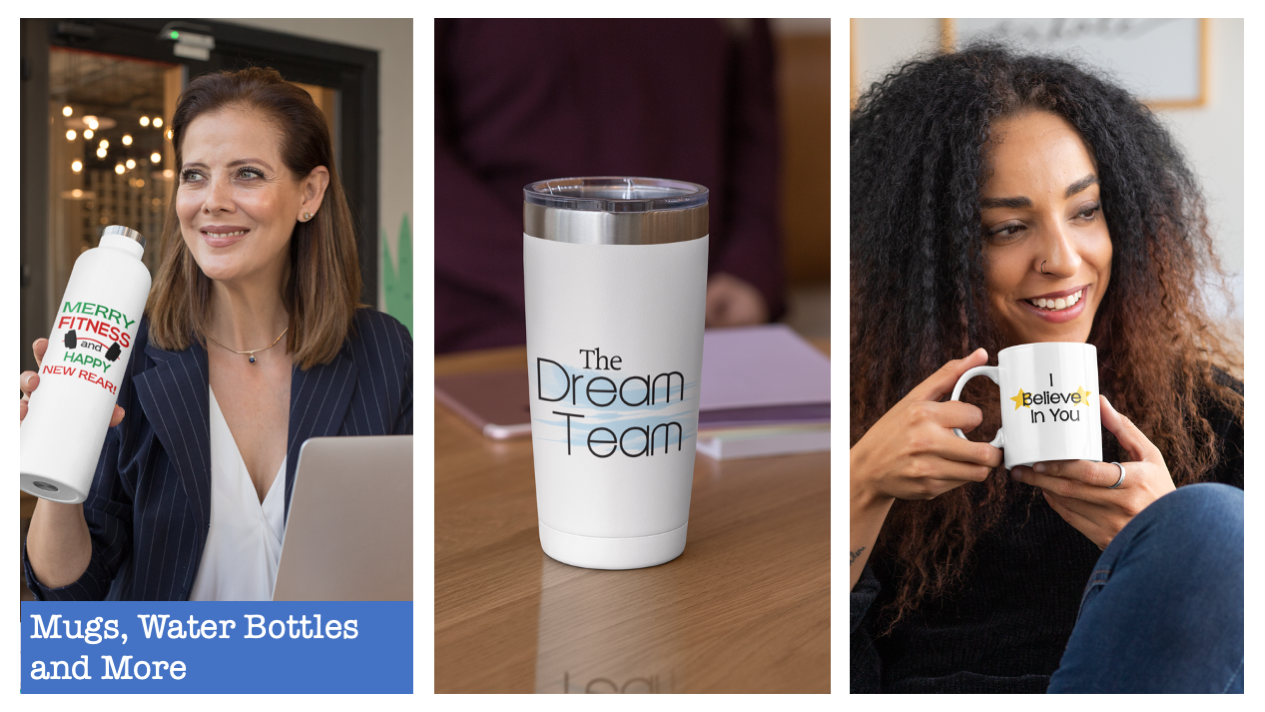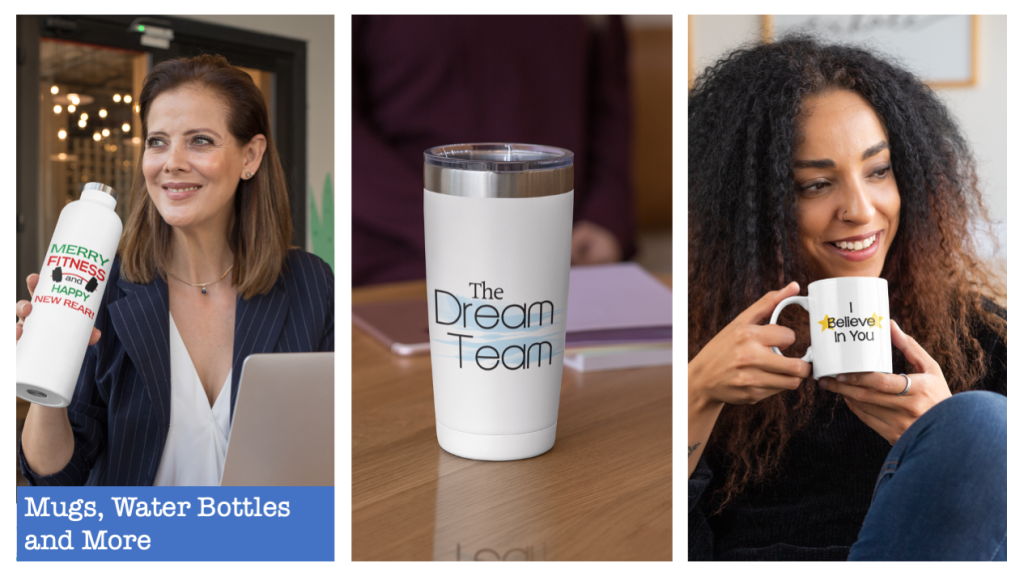 For the coffee or tea drinkers on your list, a thoughtful mug can go a long way. If they're on the health track, why not a water bottle with a motivational message to keep them focused on their goals?
You can add your logo to brand your mugs (keep it subtle, this is a gift after all). Or what about personalizing with your client or customer's name? Our designs are fully editable, so you have ALL the options.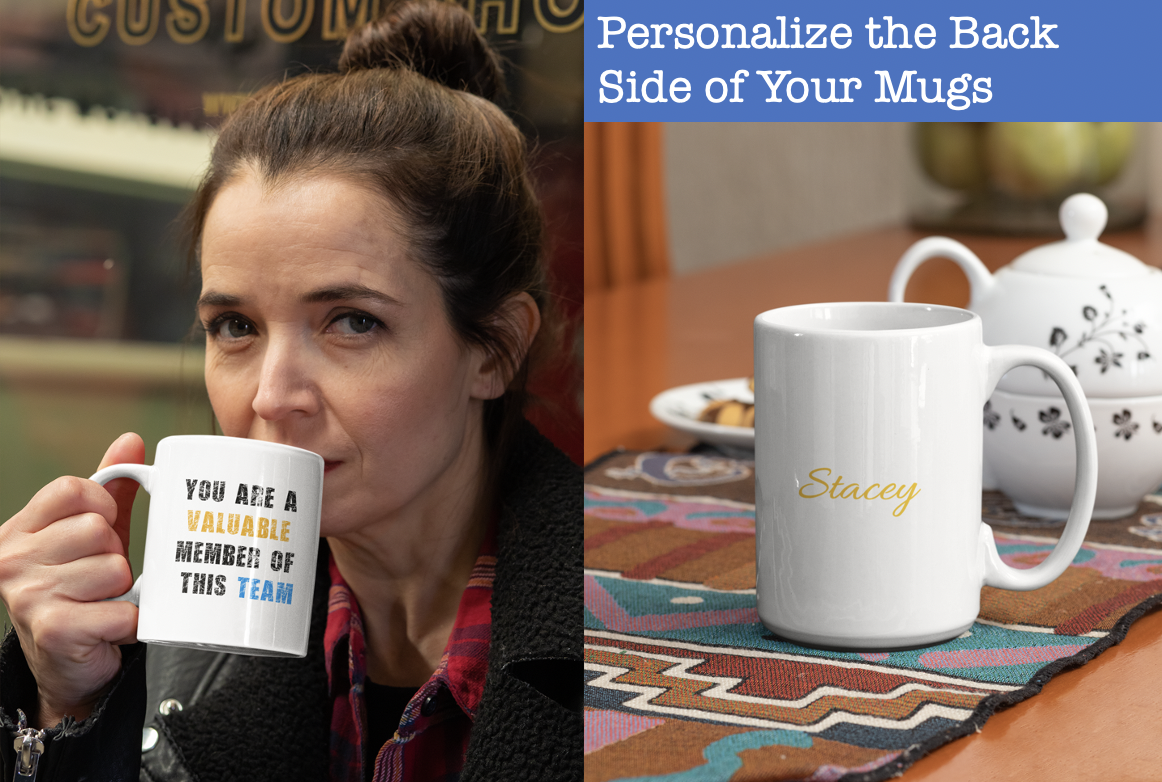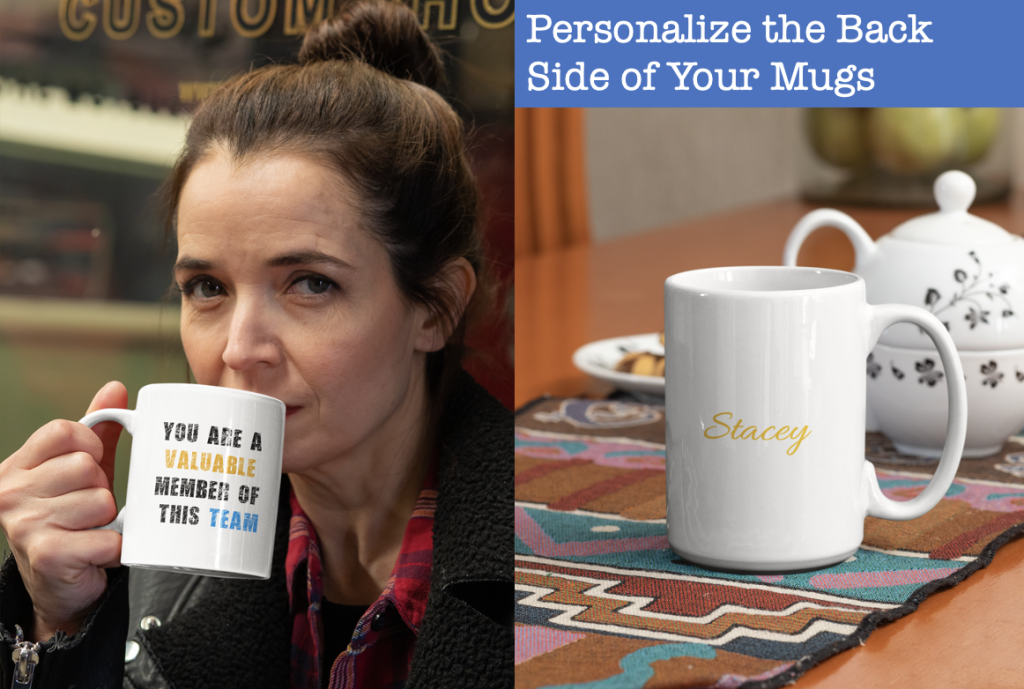 Print-on-Demand Notebooks and Journals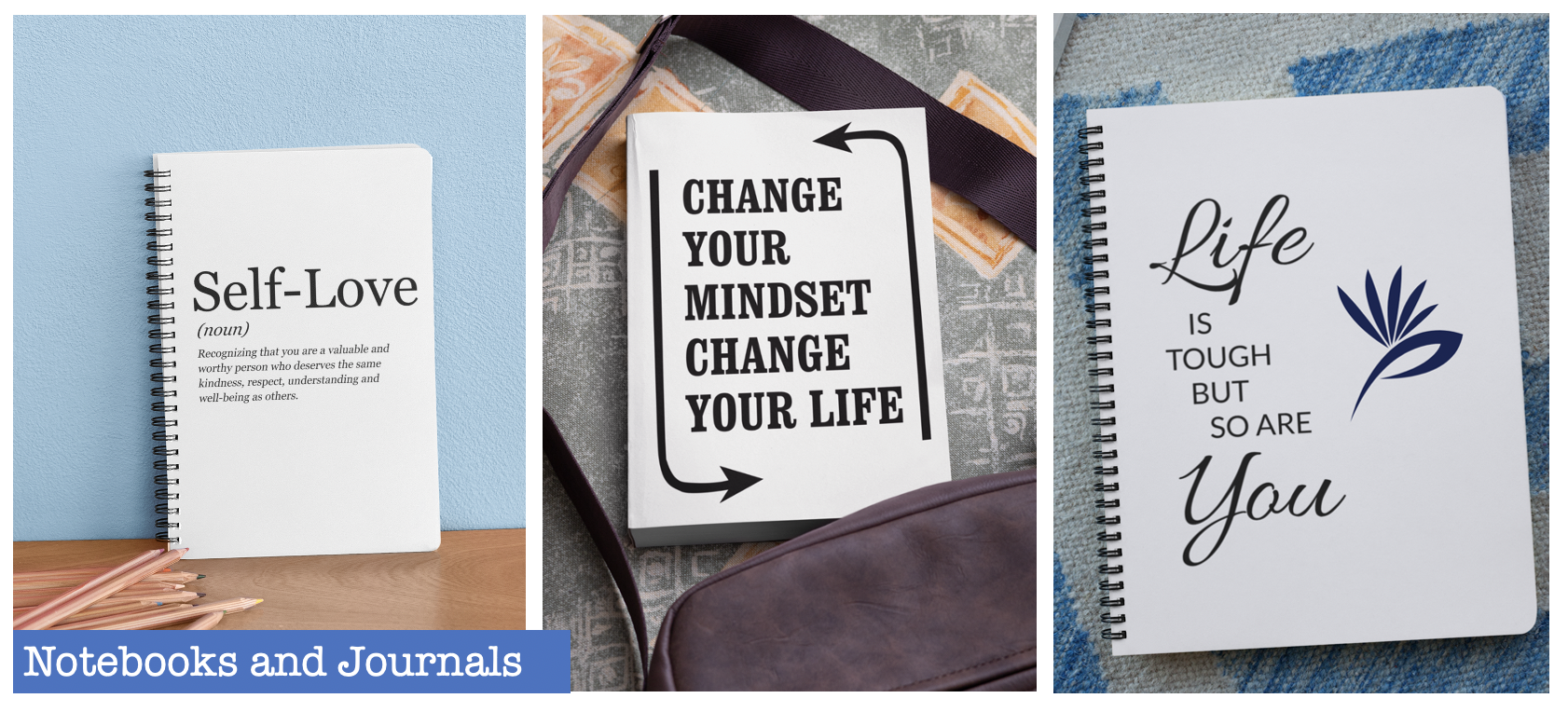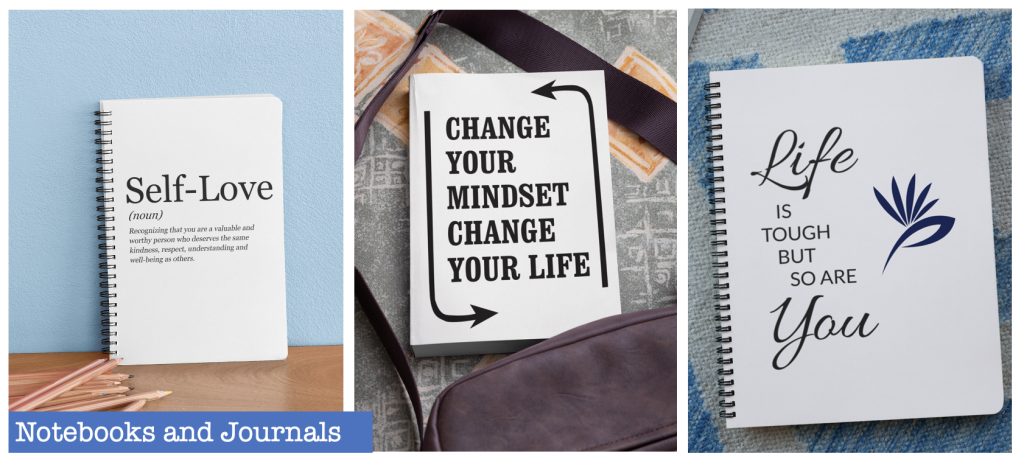 Notebooks can be very personal and a perfect complement to a coaching or training program you might be offering. You can even personalize notebooks with the recipient's name as well.
And of course, you can make bundles of products for extra special gift-giving. Choose the designs and customization carefully, so it's the most meaningful as possible.
THIRD – How to Leverage Gift Giving to Grow Your Business
Here's where this gets good. Let's talk strategy in how gift giving can work.
But first, here are just *some* people you can give gifts too:
Clients and customers.
Colleagues and partners, including your affiliates.
Potential partners and current affiliates.
Team members and employees
Really, you can send gifts to anyone who is integral to your businesss.
Some excuses to give gifts:
Birthdays and holidays. You can often collect birthday information through a shopping cart, customer account system or mailing list service.
Congratulations on a job well done. Whether it's your team members who went the extra mile or one of your best clients who just reached a milestone in their progress.
Thank you. A thank you for a purchase, for being an awesome customer…or just whatever you want to thank them for.
Bonus swag for joining a coaching program or course. Here's a chance to brand yourself further, motivate your students and perhaps create word-of-mouth when they share your gifts.
Anytime you feel like it!
Tips for best results:
#1: Include a personal note or card with your gifts, so you can clearly express why you are sending the gift.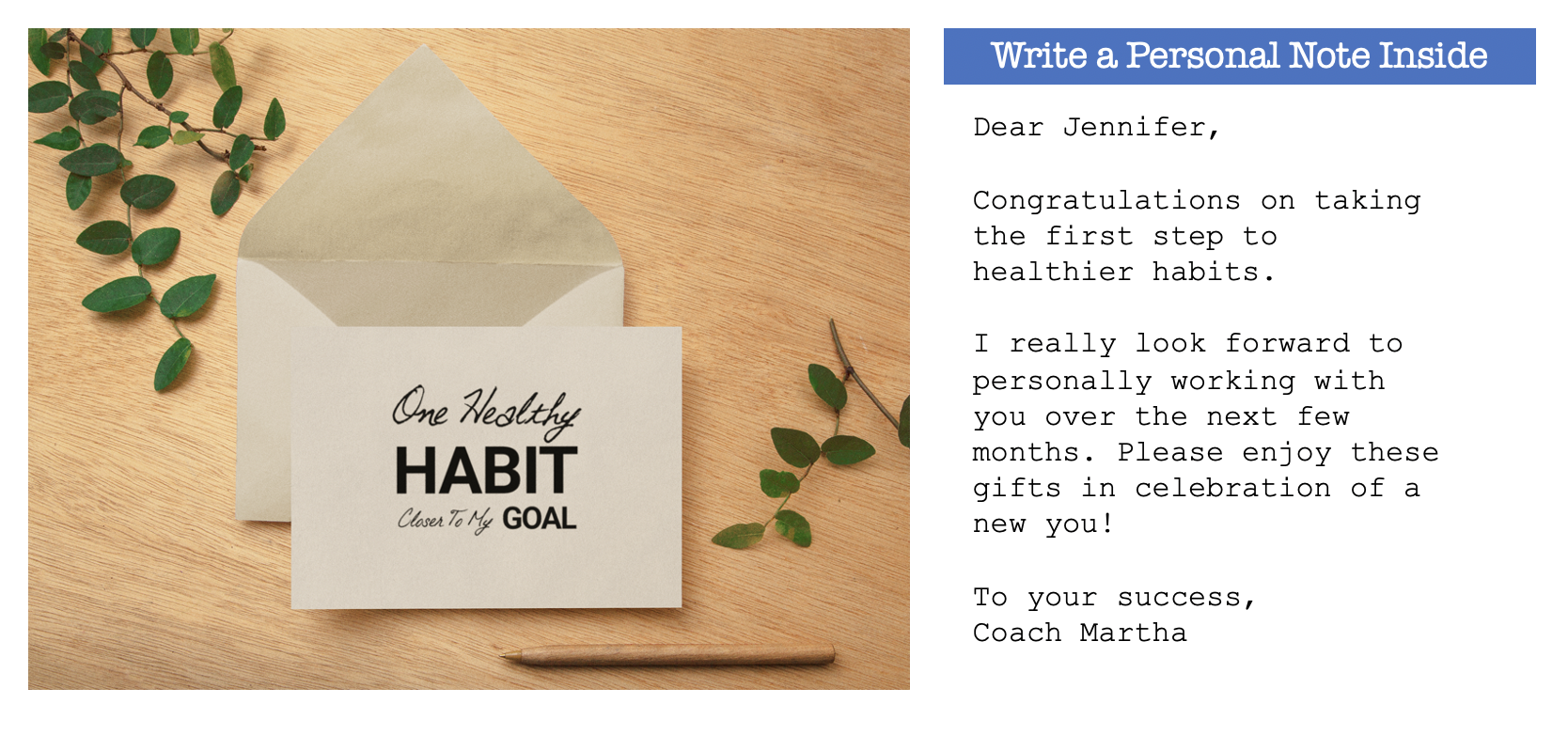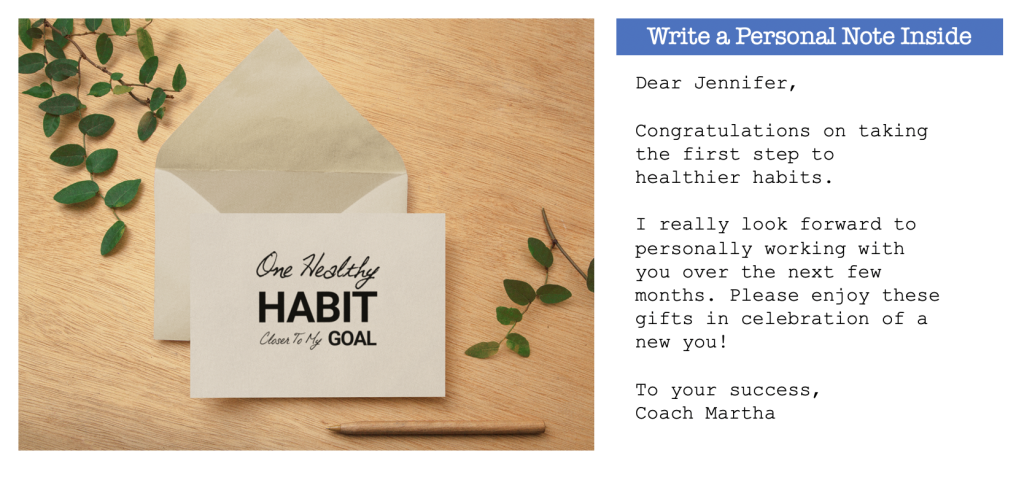 #2: Make the gift personal and thoughtful. According to Robert Cialdini, in his book "Influence," people are more likely to want to reciprocate when a gift is customized to their interests or special for them.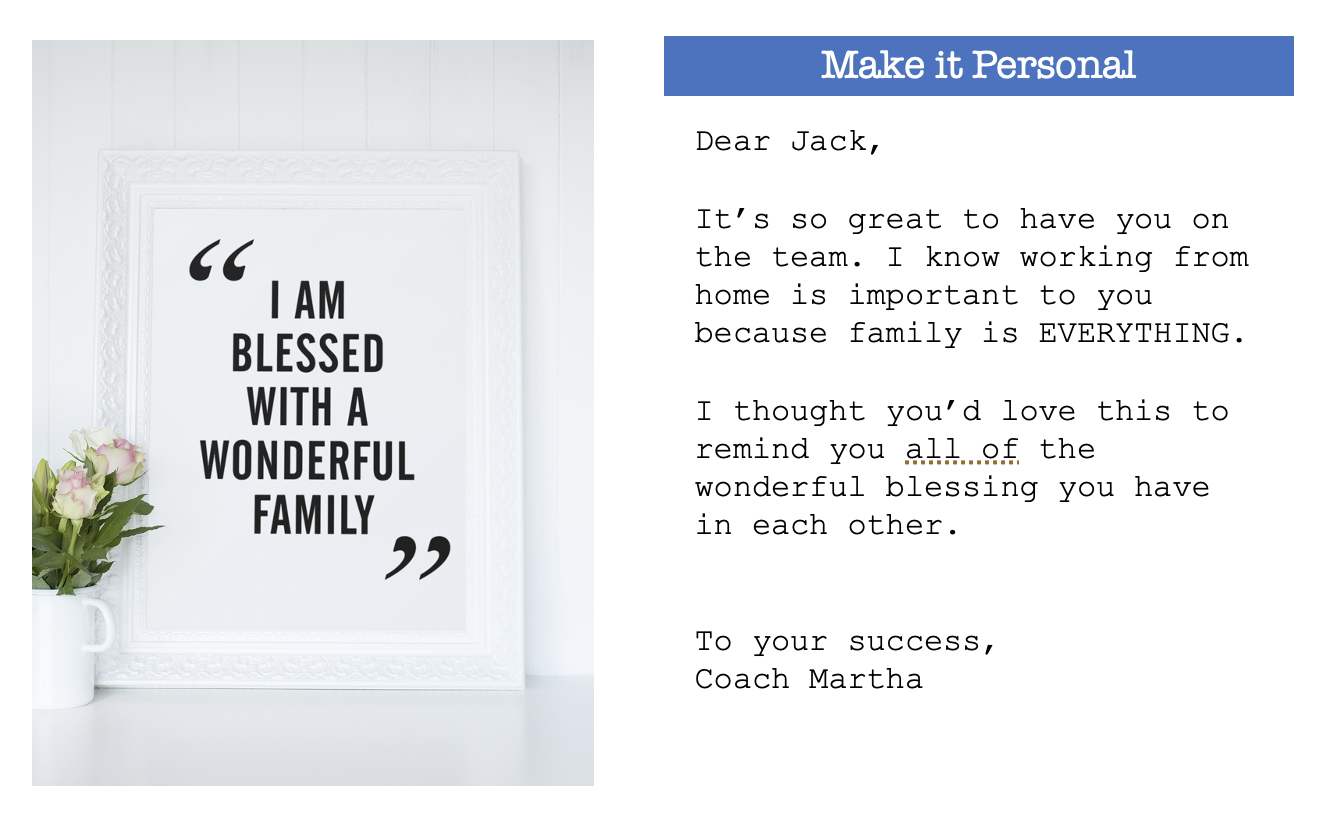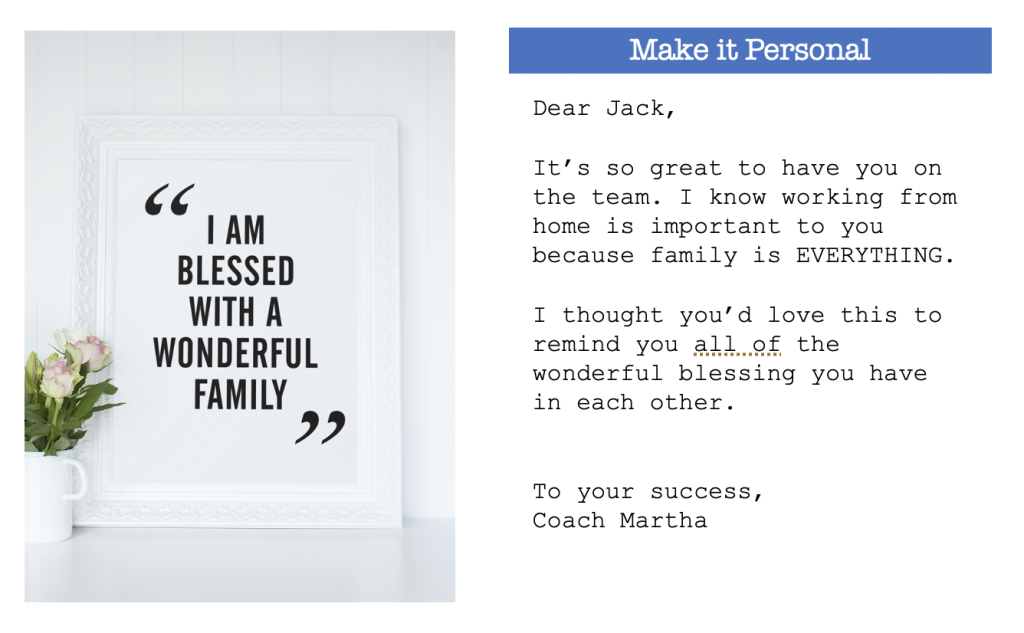 #3: Add your branding to the gift, but use your discretion. It is a gift, but you don't want to make it feel like a promotional items that everyone gets. In most cases, keep your branding subtle.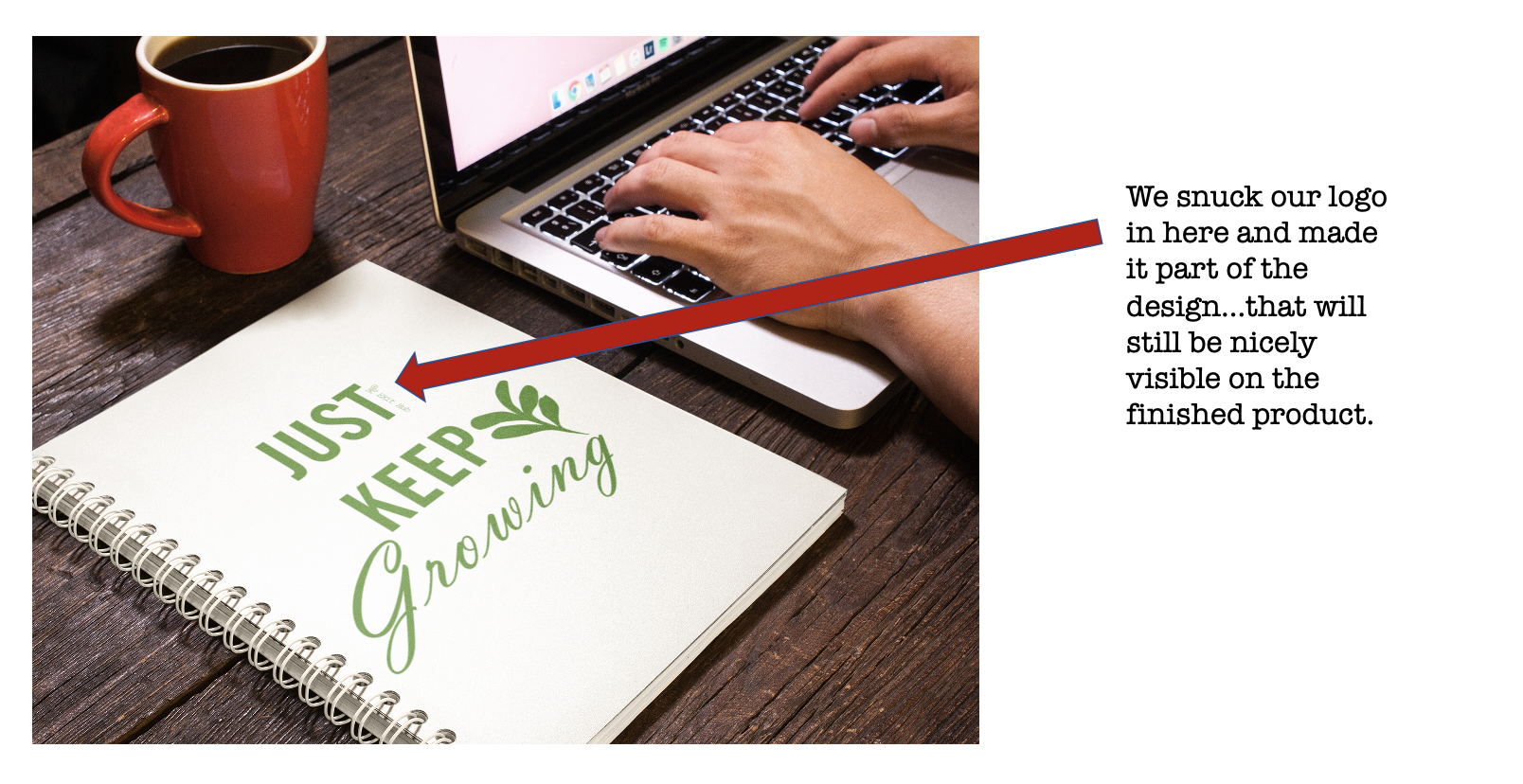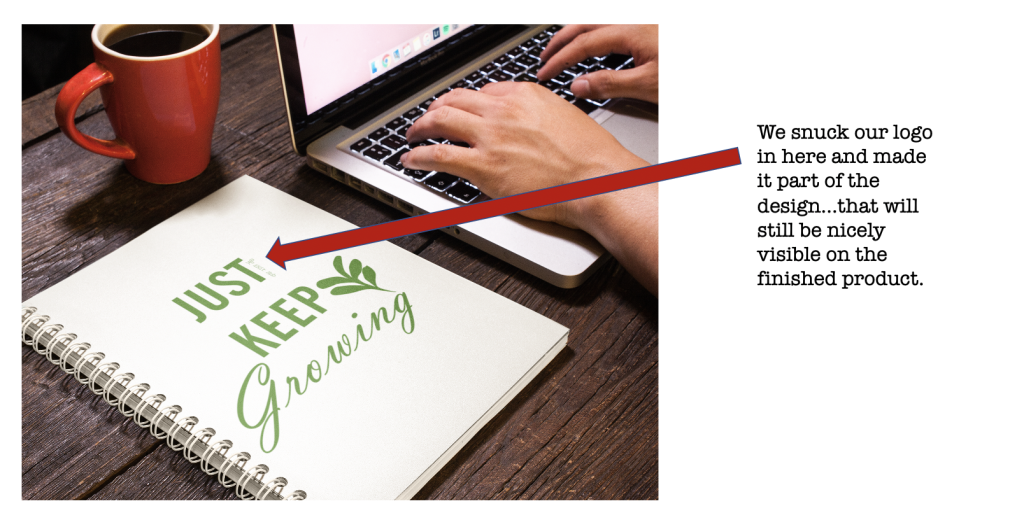 #4: Include a special offer, so they can act on their need to reciprocate right away. How about a gift certificate, coupon code or a limited time offer to get a special bonus?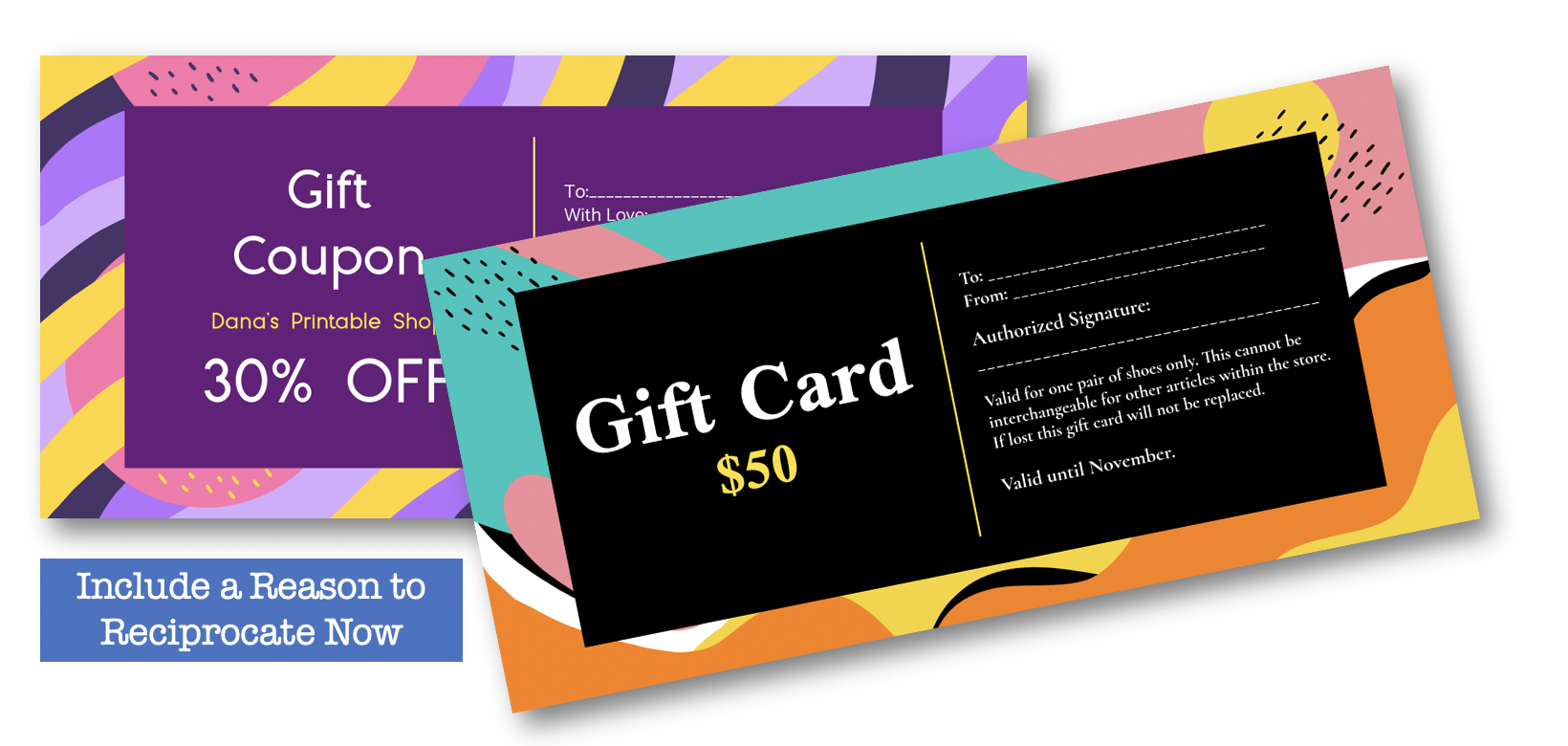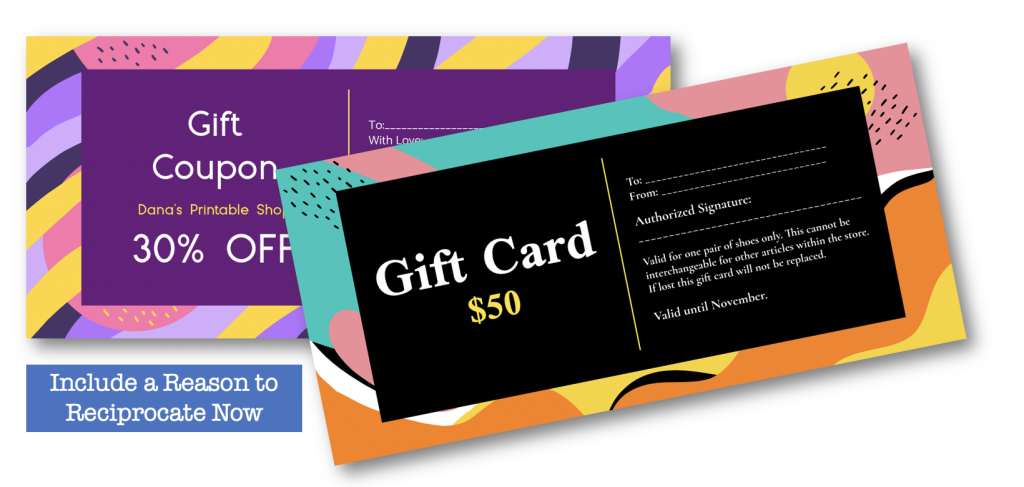 #5: Encourage sharing and accountability. If it's a gift for joining a program, encourage them to share their gift on social media to build accountability for themselves in that program. They share the gift, talk about the program they joined so they can be more accountable, but it ALSO gives you word-of-mouth advertising.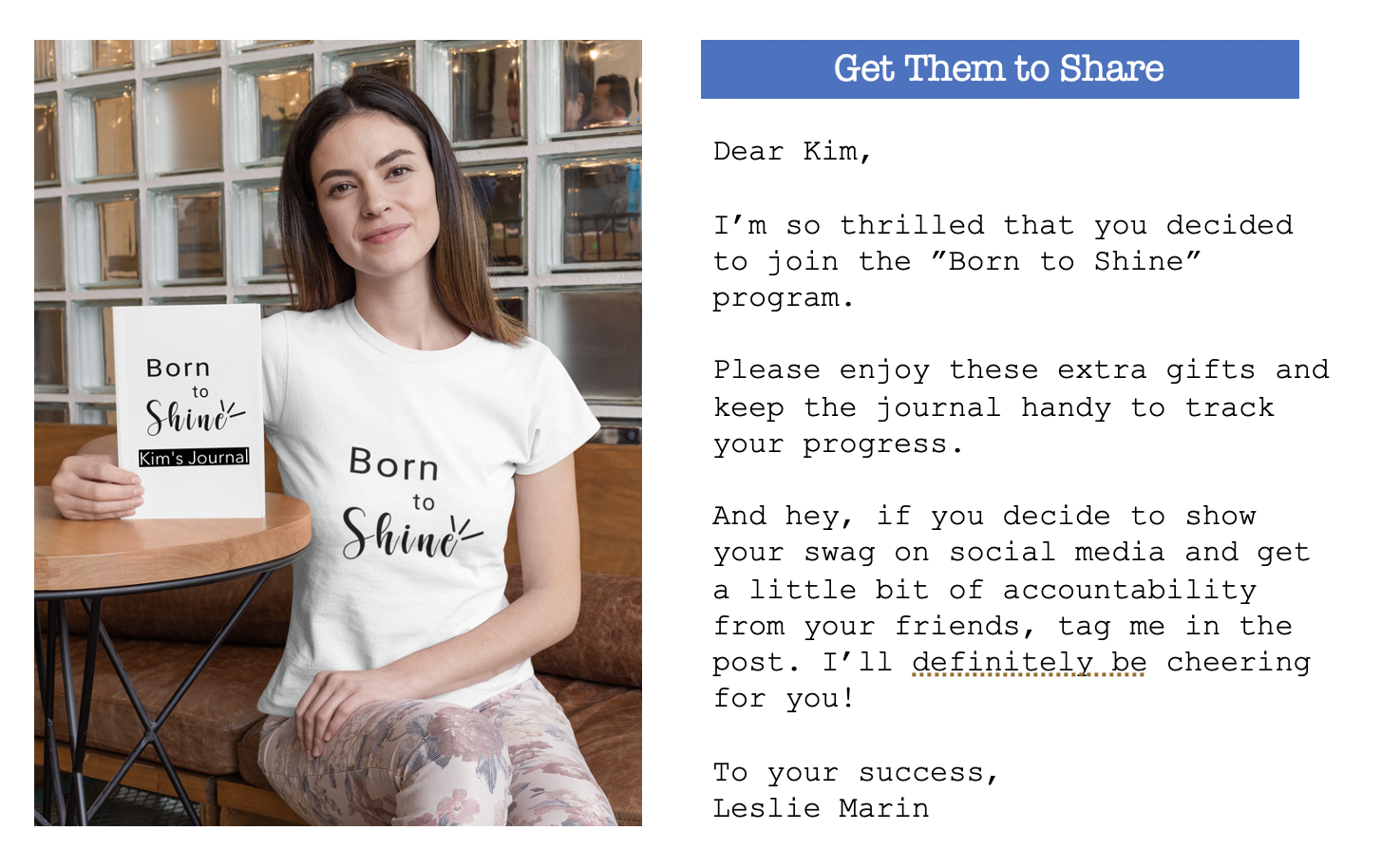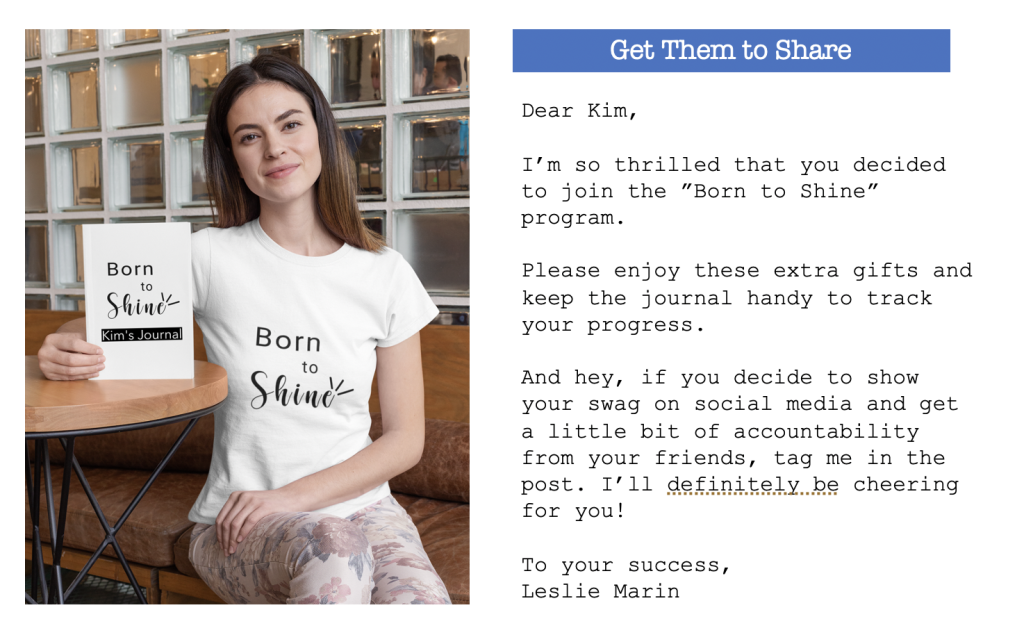 We hope you've found this tutorial useful in helping you master the art of gift giving in your business. All the above examples come from a special poster graphic package we've created for you.
We Make it Easy to Put These Ideas to Work – Pick Up Your Specially-Priced Poster Graphics + Templates Mega Pack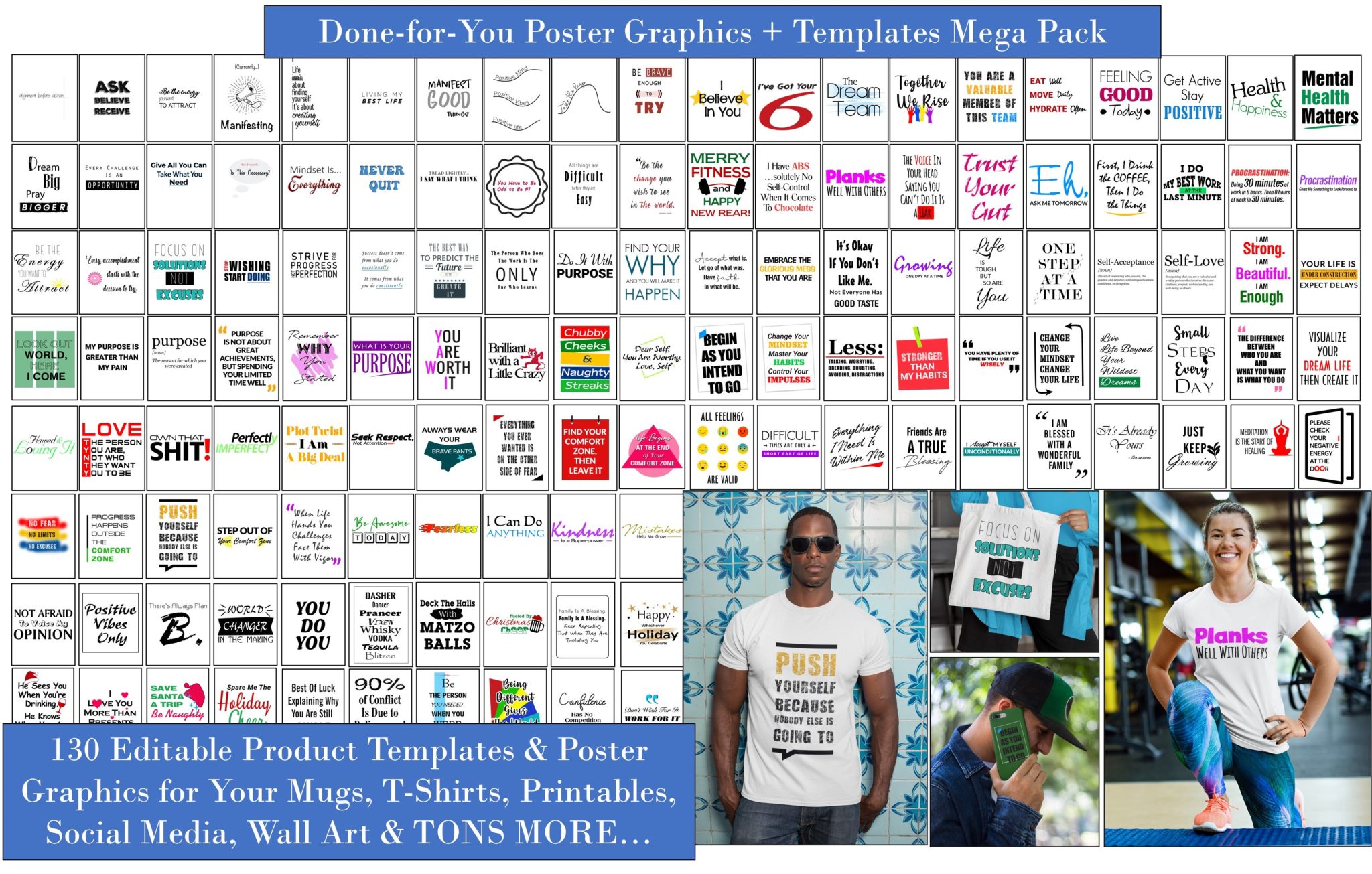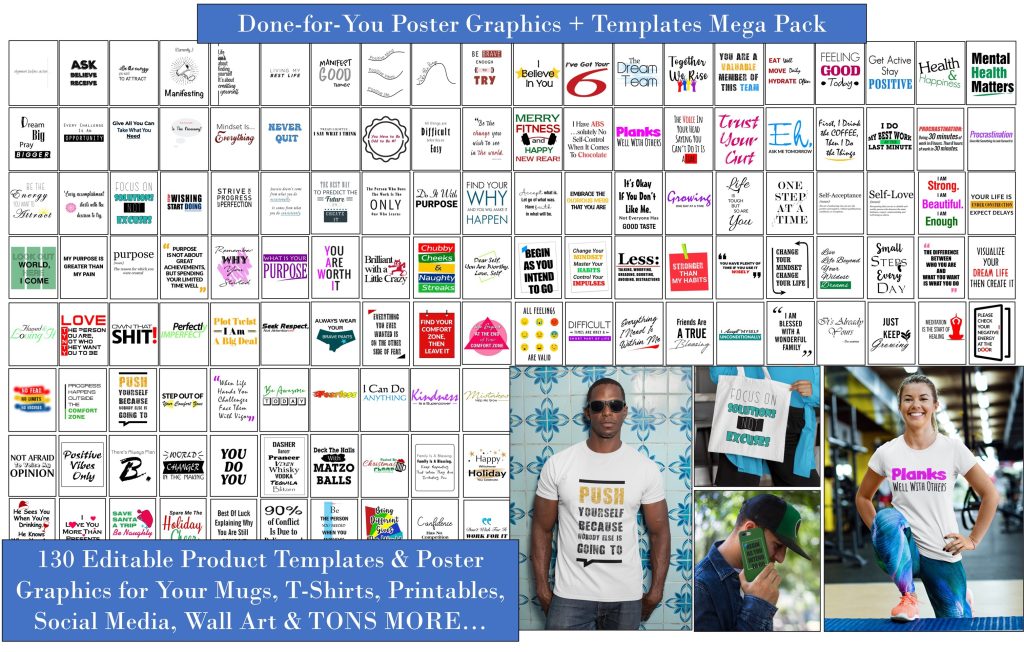 What we've done is put together 130 of our most popular poster graphics and put them into one handy package for you, so you can create your own print-on-demand gifts for your customers, clients, colleagues, partners, potential partners, team members and more!
They are fully editable and brandable…and available for commercial use. And all the products shown in the images above we made, using the images from this package.
Plus, we've added a few very handy extras including…
10 Bonus Inspirational PLR Graphics:
These are also fully editable and come in PSD, PNG and PDF format. Just work your magic.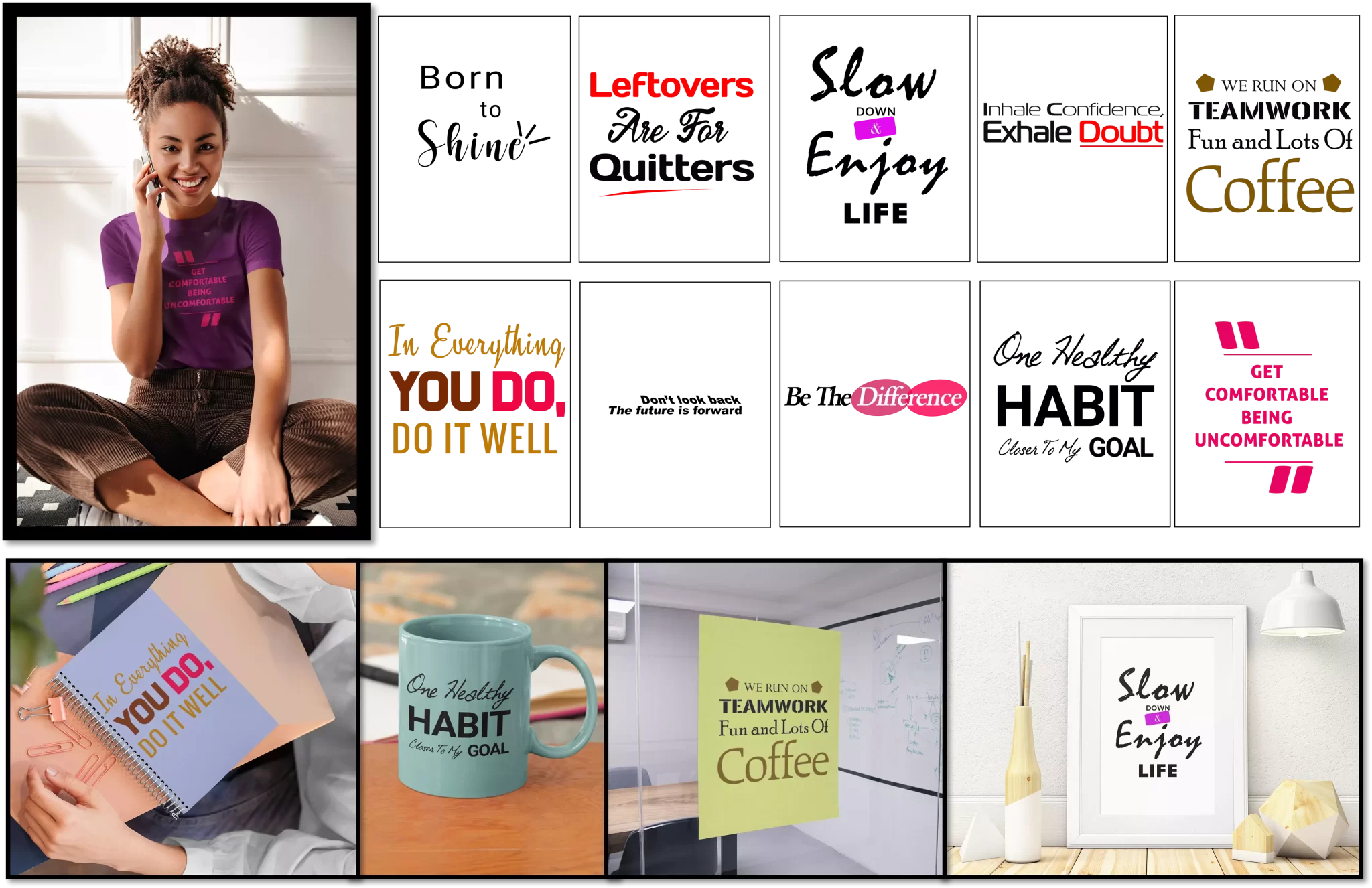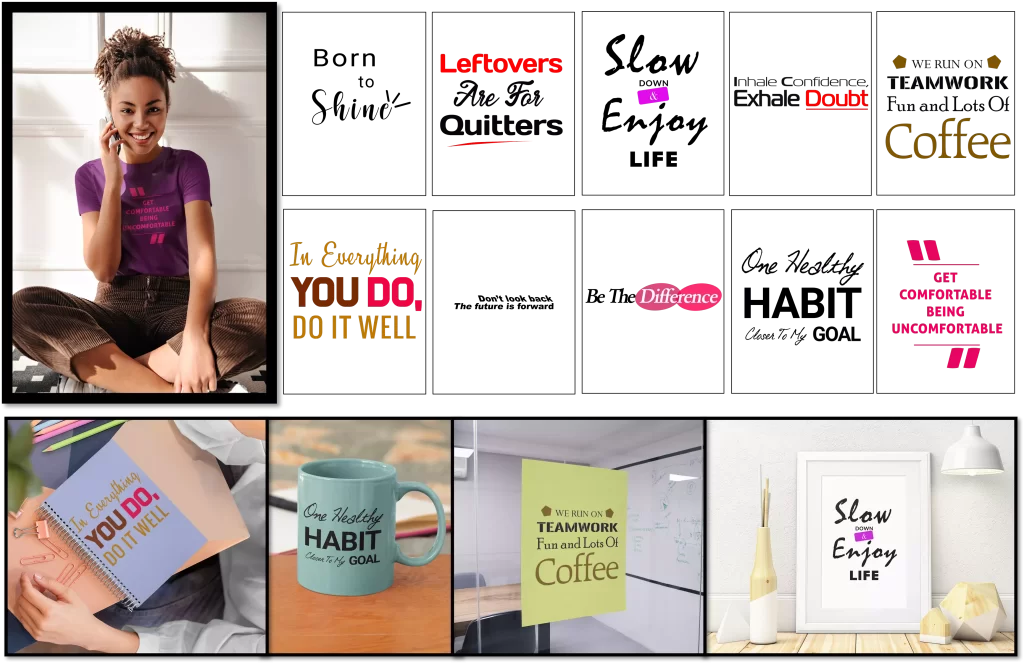 And then to make it easy to create your own library of inspirational graphics for a long time to come, we've added…
365 Days of Inspiration + Templates Bonus
This is a handy bonus that includes 122 inspirational quotes, 122 motivational questions and 122 motivation and inspiration tips. PLUS – there are 5 PowerPoint templates you can work with to create your own designs.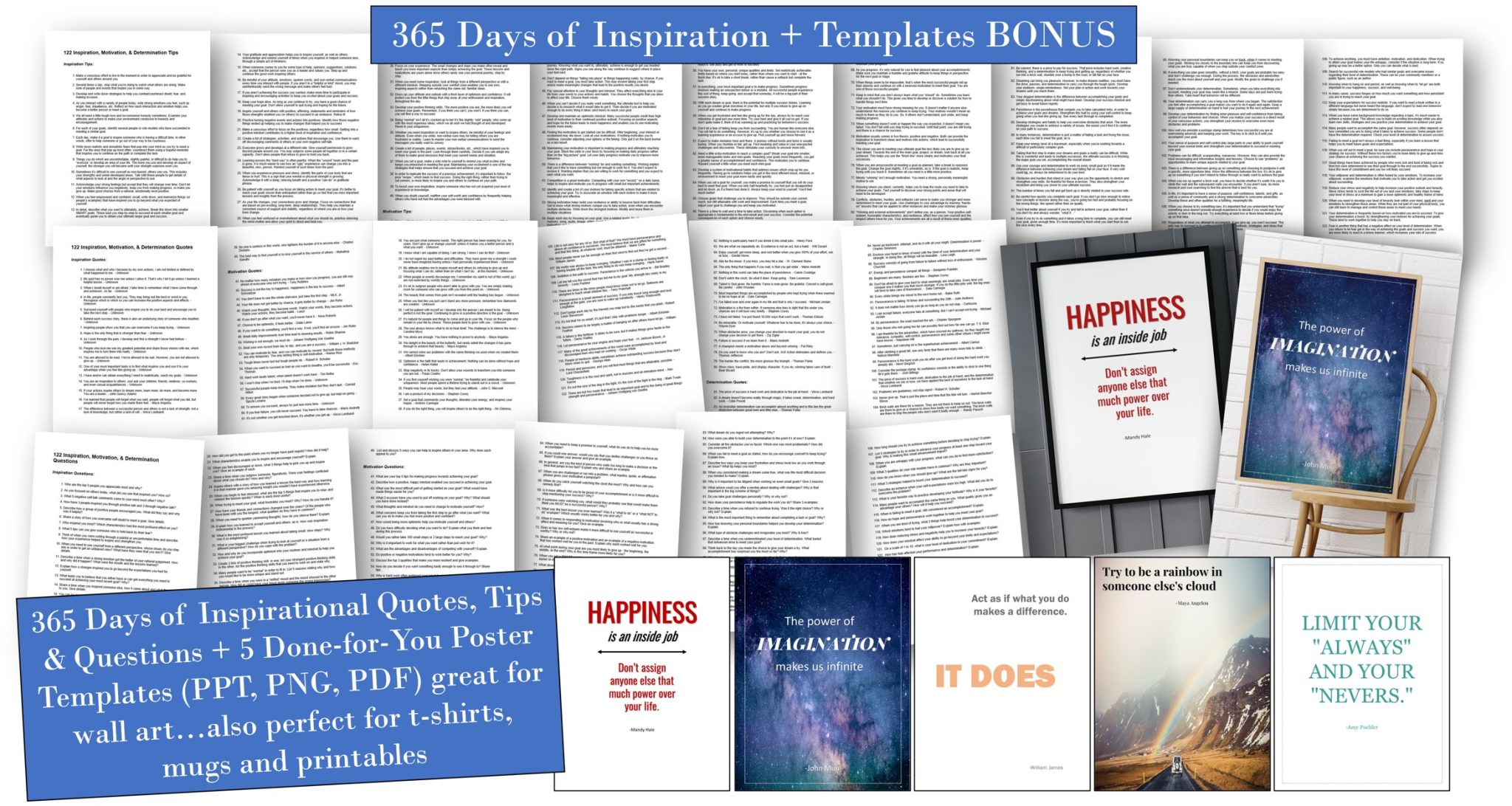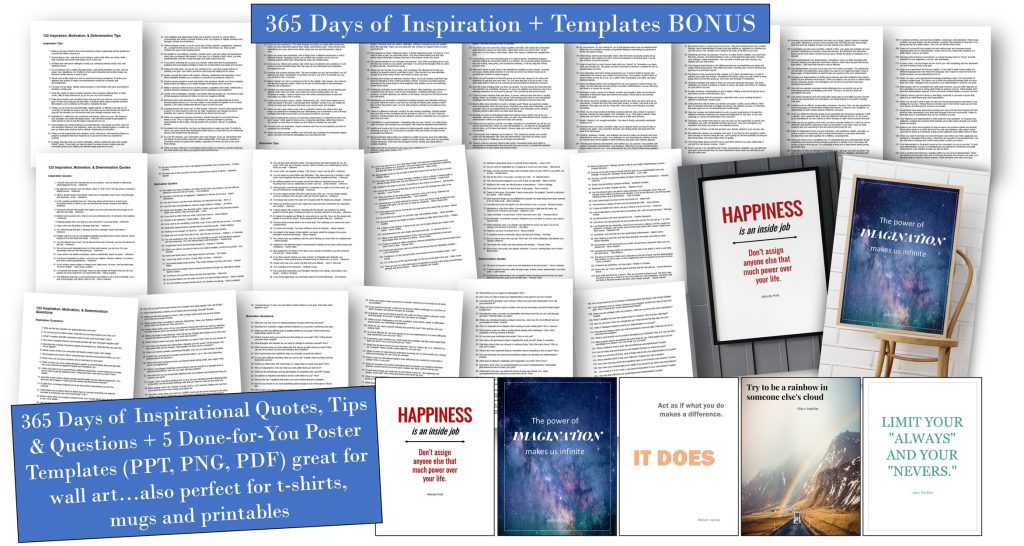 And you'll even be able to download a copy of this tutorial with your package, so you'll have these ideas at your fingertips anytime you need.
So much great content to help you master poster and inspirational graphic marketing.
Click here to get all this content at very special pricing.
And no worries, If you have questions or brainstorm ideas, we're in the EKitHub Facebook Group, ready to help! You'll find the link on your download page.
Go grab yourself an amazing done-for-you content deal and get growing that business!
Your partners in easy product creation,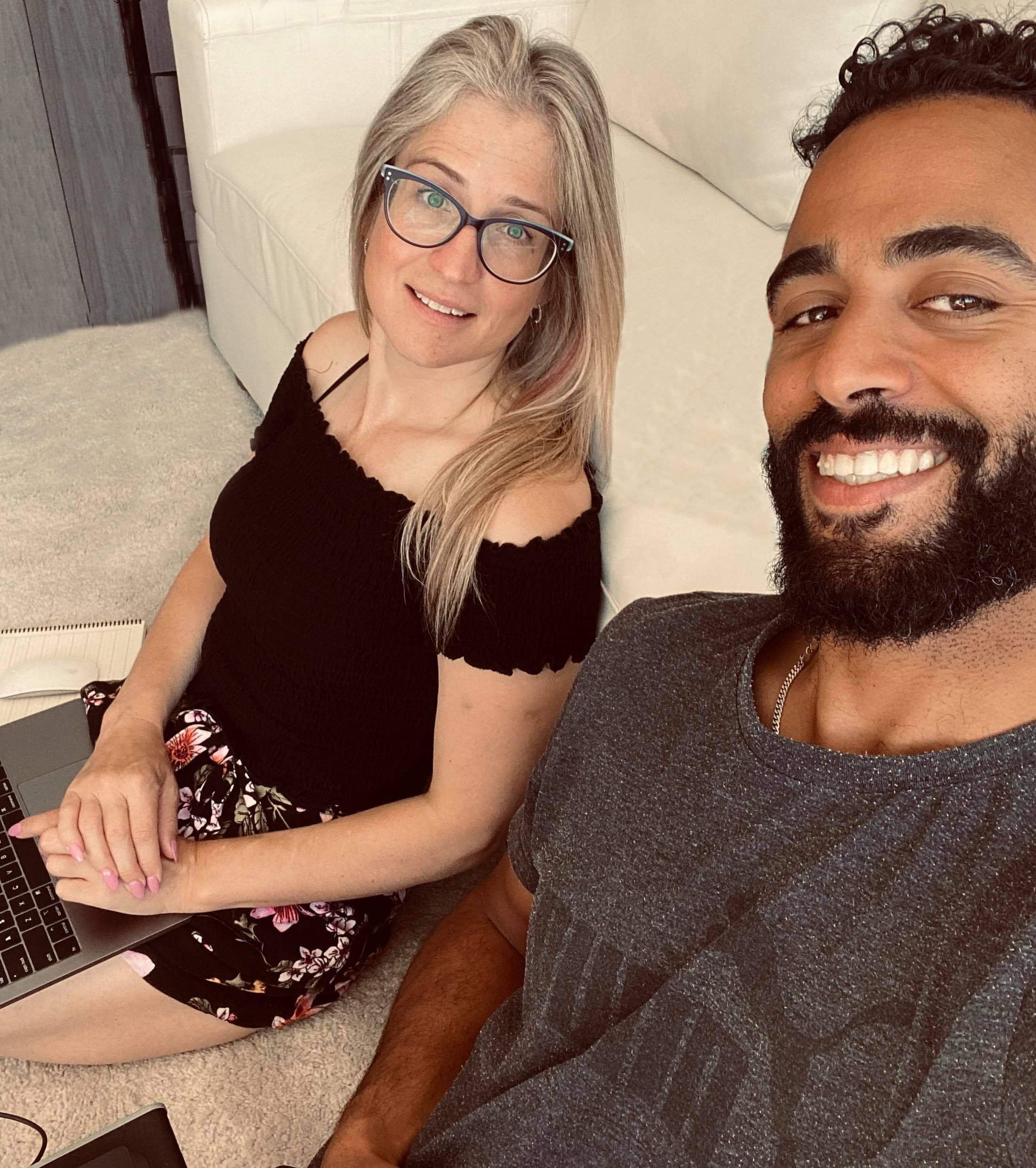 Alice Seba and Yusef Kulan