If you're looking for writing prompts to use for yourself or to use in the journals you create for sale, we've got you covered. Here are 22 journal prompts for productivity and staying organized.
You are most welcome to copy and paste the writing prompts below or edit them as you'd like…use them in your own writing or share them with your clients. The journal prompts can be used in your commercial-use projects.
But as a side note…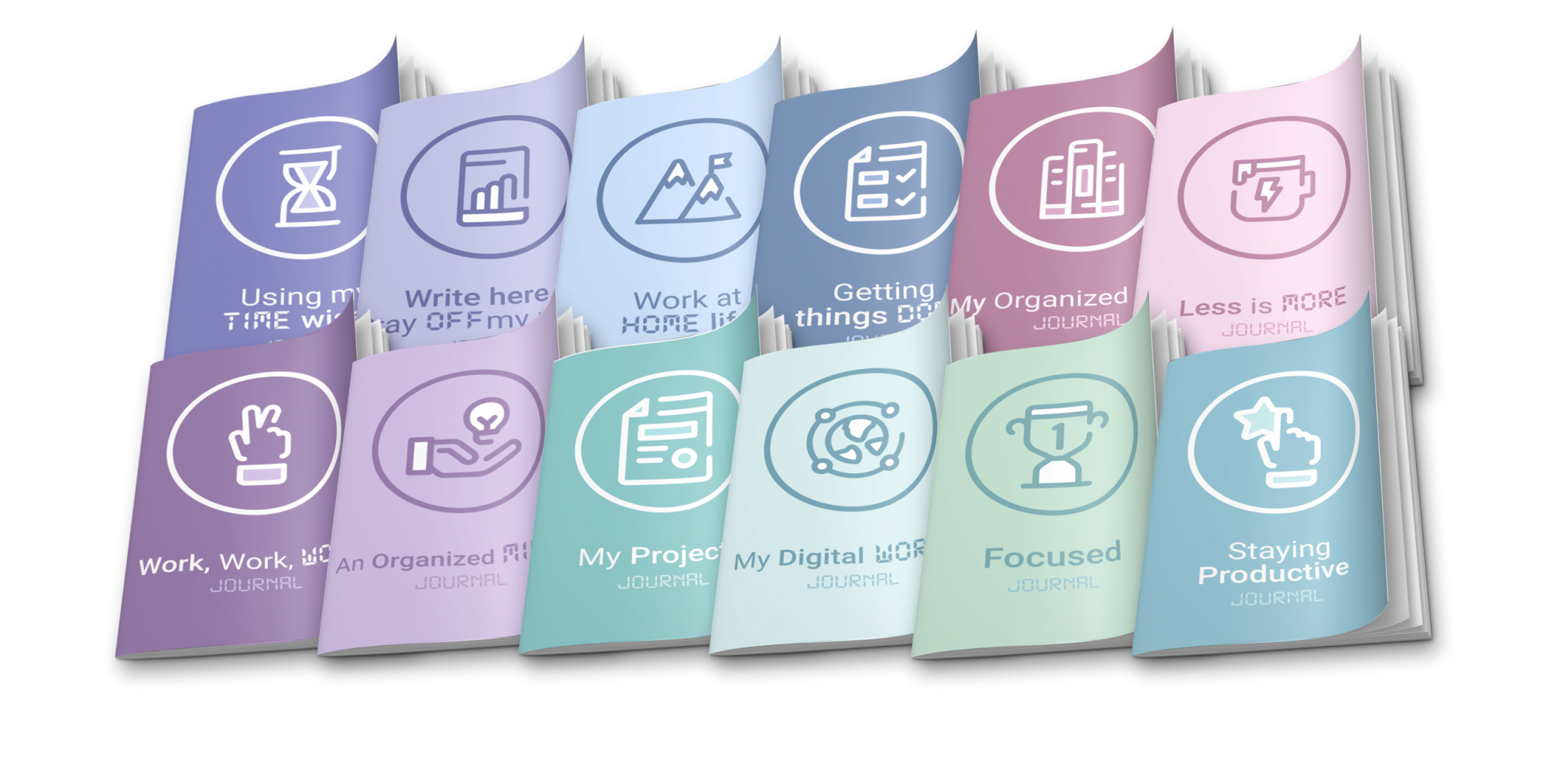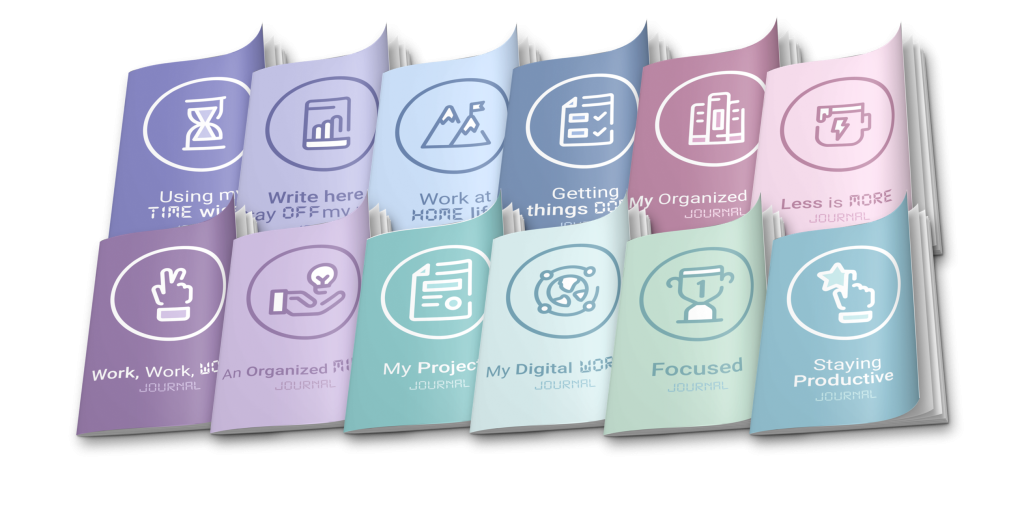 We've ALREADY done a lot of the journal creation for you. These 22 prompts (and more) appear in our very specially priced Year's Worth of Staying Organized and Productive Content Package that includes 12 done-for-you journals with PLR (private label rights) and are for commercial use. Just grab those journals, add your branding and GO!
Copy-Paste Staying Organized and Productive Journals Prompts
Sometimes the best organization and productivity habits come from introspection and writing it all out. These simple journal prompts for productivity can help you and/or your customers and clients get writing AND meeting more of their/your goals. Keeping the prompts simple means more possibilities in the free flow of writing.
Today, I…
Tomorrow, I will…
I am grateful for…
My biggest challenge today…
Today I accomplished…
My plan for tomorrow is…
Today, I was motivated by…
I'm looking forward to…
I can be more productive by…
Something I can do today to get more organized…
An area I struggle with…
Today, I embrace the less is more idea by…
One thing I can let go of…
With my extra free time, I…
One way I can work smarter…
Something I wish I could change about the work I do…
A negative thought I will let go of…
One way I will stay focused…
A distraction I wish would go away…
Something new I want to try…
Something that interferes with my productivity….
My biggest accomplishment today…
As an Added Bonus, Here Are Some Inspirational Quotes You Can Use to Encourage Writing Too
Quotes are a great way to start thinking and writing. Here is a collection of quotes to inspire more organized and productive thinking.
You can't get much done in life if you only work on days when you feel good. ― Jerry West
The true price of anything you do is the amount of time you exchange for it – Henry David Thoreau
It's not always that we need to do more but rather that we need to focus on less. ― Nathan W. Morris
Nothing is less productive than to make more efficient what should not be done at all. – Peter Drucker
My goal is no longer to get more done, but rather to have less to do. – Francine Jay
While one person hesitates because he feels inferior, the other is busy making mistakes and becoming superior.– Henry C. Link
Productivity is never an accident. It is always the result of a commitment to excellence, intelligent planning, and focused effort. – Paul J. Meyer
You can prepare all you want, but if you never roll the dice, you'll never be successful. – Shia LaBeouf
Making the jump between knowing and doing is what productivity is all about. – Chris Bailey
Every minute we spend on something useless is a minute we lose working on something useful. ― Chris Bailey
We hope you've found these useful for your own journal and content creation. If you'd like to save yourself a lot of time putting top quality content together…
What to Do Next? Get Our Year's Worth of Staying Organized and Productive Content EKit…Specially Priced to Get You PUBLISHING!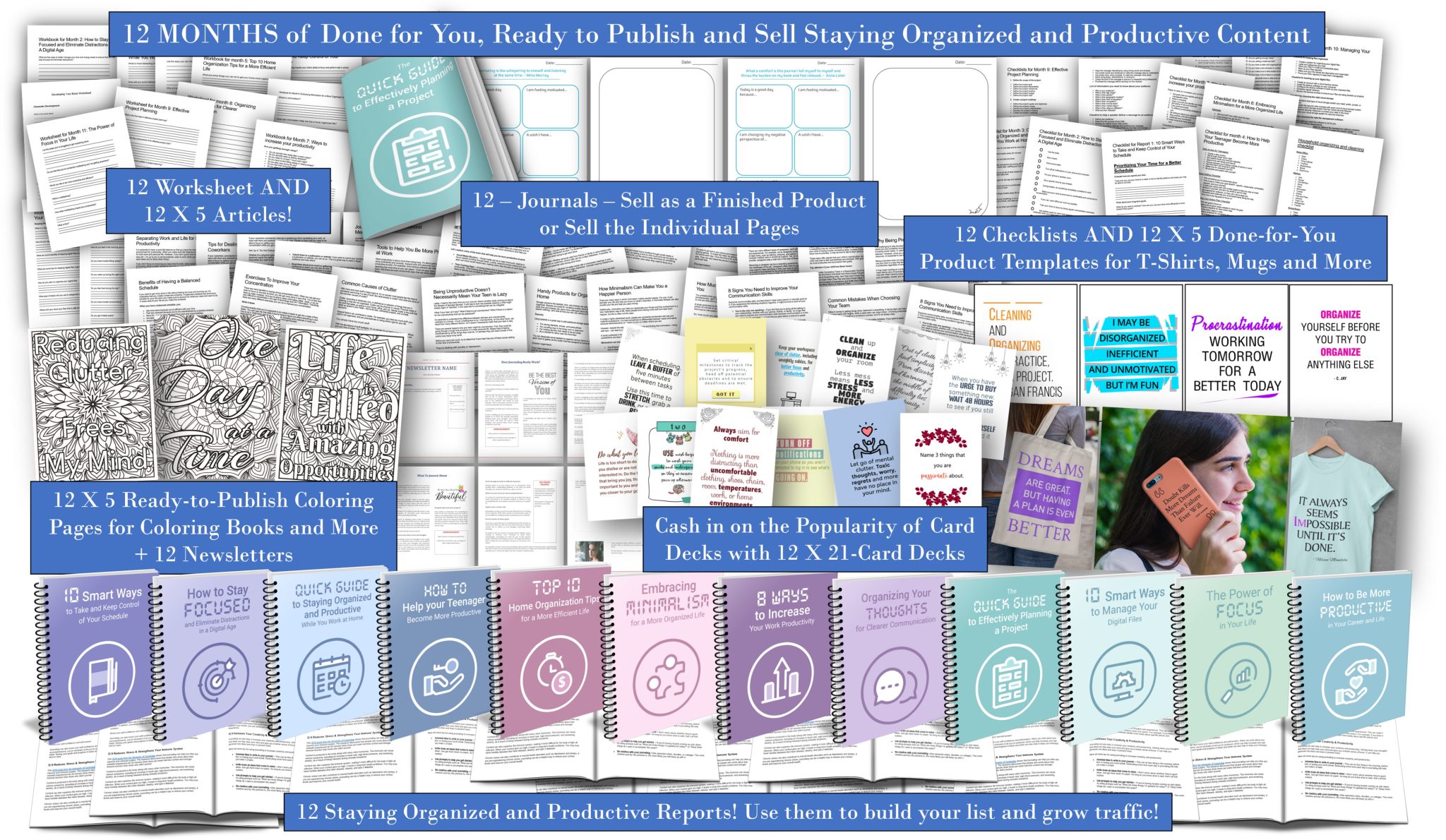 If you didn't know it already, EKitHub specializes in fully-editable, done-for-you content that you can brand, monetize and publish as your own…and one of customers' favorites is our Year's Worth of Staying Organized and Productive Content EKit.
It's a package you can edit, brand, monetize and publish as your own…saving you tons of time from doing it yourself and even more money in hiring your own content creation team.
Each month (you can download them all at once if you want) has a new topic, filled with tons of content to build your traffic, grow your list and create products for sale…including journals.
The topics are:
Month 1: Scheduling and Planning
Month 2: Living in the Digital Age of Distractions
Month 3: Work at Home
Month 4: Help Your Teenager Be More Productive
Month 5: Home Organization & Decluttering
Month 6: Minimalism
Month 7: Work and Career Productivity
Month 8: Organization of the Mind
Month 9: Project Planning
Month 10: Digital Organization
Month 11: Staying Focused
Month 12: A Productive Life
And you can see everything included here.
There's a LOT we can't possibly cram into this blog post.
Go here to get all the inside peeks and get your AWESOMELY priced PLR license.
This is perfect for jump starting your online shop, adding high value bonuses to your training programs, for growing your list, building your traffic and more.
Just do it quickly…we're offering this specially priced package for a limited time.
To your publishing success,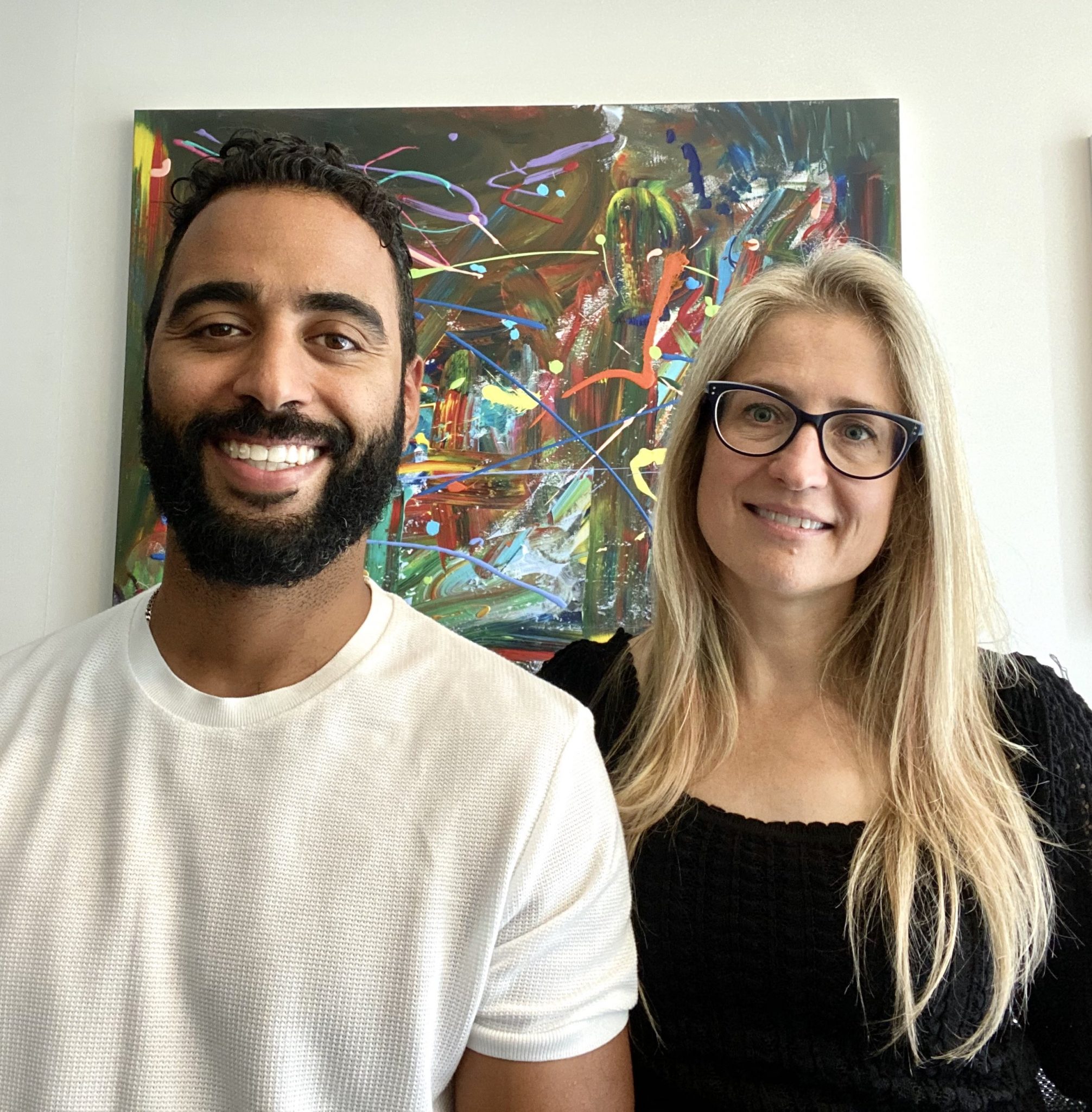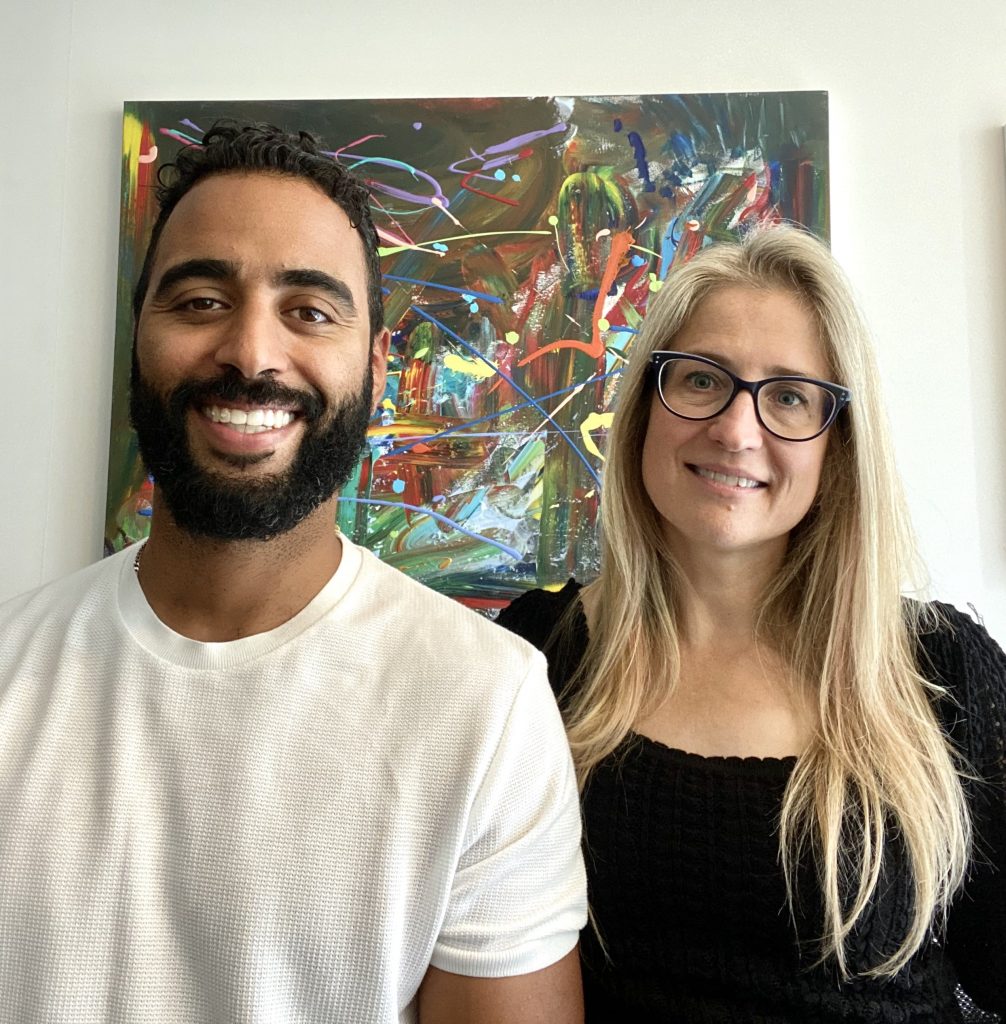 Yusef Kulan and Alice Seba
Your Partners in Easy Product Creation at EKitHub.com