Click here to subscribe to our YouTube Channel
If you're thinking of building an online business, or have struggled to do so, this tutorial is for you. It's all about building an audience, so that you have a group of people ready to buy your products the moment you release them.
If you don't know it by now, online marketing is all about the audience, but audiences are not all created equal. It's important to understand who your target CUSTOMER is, so you can build an audience people who want to buy what you have to offer. That means, you want to create and share content that the ideal buyer would want to consume.
We also have a bunch of templates to accomplish this but for now…let's give you a good starter plan here.
There are 3 important components to building your audience if you want a long-term sustainable business that sells products.
Build Your Traffic
Grow Your Mailing List
Nurture Your Audience & List
Let's look into each of these…
#1: Build Your Traffic
Gaining traction to a new business through traffic isn't always easy, but consistent effort pays off over time. Always keep in mind, that a little work each day over a year pays off much more than being frustrated with no progress and then being inconsistent because you're frustrated. So work on it a little each and every day.
It will pay off!
Ultimately, you want most of your traffic to end up on your own website and have those visitors funnelled into signing up for your list (discussed in the next section). So whether you use social media, YouTube or another site to build your initial following, have a plan to leverage your own virtual real estate to (i.e. your website). Avoid building your business solely on other people's platforms if you want a long-term sustainable business.
As you may know, we publish lots of fully-editable done for you content (or PLR) that you can use in your own business, so let's use the kind of content we create as examples of how to grow your traffic.
Obviously, you can publish all kinds of content to attract your audience, but here are some starter ideas.
Publish articles. Post articles to your blog. You can also publish snippets or full pieces on social media.
Use our poster graphics with inspirational sayings to create commentary on your niche topic. Talk about why you are sharing the saying shown on the graphic to show yourself as an expert and to connect with your audience.
Repurpose reports and articles into videos. Use them as a script and add your own thoughts.
Give away coloring pages. Coloring pages can be a huge traffic generator as people (adults and children alike) are often looking for free pages to download and print.
Give away checklists and worksheets. These handy printables for doing and managing various tasks can also bring in good traffic.
But of course, just publishing content without traffic strategy won't do too much. Traffic is a HUGE topic we can't cover in this one short tutorial, but our tips to you are:
Study the platform you're publishing to. If you are focusing on Facebook (for example), learn it inside and out through study AND through experimentation.
Just take it one step at a time and realize, unless you are a household name that people would expect to find on every platform, you don't need to be on every platform. You just need to be in the best place for you to reach your market.
Once you've mastered a platform, move onto others if you'd like. And remember, to funnel traffic from other platforms back to your own website in a strategic way. You probably won't find a strategy of just linking to your website from the social media platform a very effective one…but you can establish a relationship and conversation with your audience that builds their interest in what you're working on, so that you can lead them back to your own virtual property (i.e. website)
Learn SEO techniques. SEO stands for search engine optimization, if you didn't already know, and it's the process of structuring content to rank well on search engines for various keywords. It's an in-depth topic, so you if you need a starter guide, Yusef has a free SEO guide for you right here.
This is key to generating free organic traffic from search engines. In addition, if you're learning various social or content platforms, you can learn about how those search functions work as well, so that you get the most views for your content as possible.
Do these things and you'll be ahead of most people trying to break into a market and build traffic. But of course, you need to make your traffic more powerful by growing your list, which is our next topic.
#2: Grow Your Email List
Traffic is great, but having a mailing list of people you can keep sending commercial messages to is an absolute must in business. It's much more effective than a social media following because it's not so reliant on changing algorithms and let's face it, people are much more open to receiving commercial messages by email.
Just a Few Reasons Why Growing Your Email List is So Lucrative…
Direct follow up. It allows you to follow up with your prospects and customers directly into their inbox. Over and over again.
It boasts high conversions. While blog posts and articles are important for growing traffic and bolstering your reputation, they rarely convert as readily offers sent by email.
It's your 100% your own asset. Social media is great, but it's you don't own your follower list the way you own your email list.
And if that's not enough…it's cheap. Dirt cheap. It's like having your own advertising platform from the email addresses you collect.
For that reason, always make an effort to bring any social media followers or community members onto your list, so you can share your amazing products and follow up with them via email. You can also explore other lists like SMS and more…but for this tutorial, we'll be talking about building an email list.
Steps to Growing Your List:
Create a free offer that will attract your target CUSTOMER…someone who would be interested in buying the products you promote. You might use some of our done-for-you reports, journals, articles, coloring pages, checklists or worksheets to create something useful.
Set up a sign up page for the offer. You will need an autoresponder service like Aweber or ConvertKit that will make it easy for you to collect email address and mail your list. That service will always give you the copy-paste code to collect email addresses from your website.
Follow up. Once they sign up, you can use your thank you page and follow up emails to make a special offer, illustrate the benefits of your product, etc.
Follow up is critical and part of "nurturing your list", which is our next topic. Never grow a list and then skip this part. Even if you're list is small, keep communicating and building that relationship because all that practice will make you a more skilled email marketer when your list has grown significantly.
#3: Nurture Your List
In order to keep your subscribers engaged, you'll need to feed them with great content and product offers they can't resist. The good news is, if you use our done-for-you content, we can keep you full of ready-to-publish content and save you a whole lot of time and money publishing awesome content.
Really, you can send your list anything you want that you think they'll be interested in…but do keep your focus on what your ideal customer would want to know as that is the key to email marketing success.
Things you can send to your list to encourage buyers…
Tutorials and ideas for how to use your product.
Case studies from your customers or your own experiences.
Content that improves their mindset, so they're ready to buy and use your product.
Show them how to solve a problem, but then promote the tools or service to get it done.
The more you understand your subscribers needs, the easier it will be to create content that they appreciate and that primes them to buy and use your products.
We hope you found this tutorial as a useful start in starting your own business in the organization and productivity niche. It offers you a good overview of the market, what to expect and how to build your audience.
What to Do Next: Get the Templates to Make This Simple
In addition to creating done-for-you content you can publish as your own, we specialize in making complex marketing concepts simple, especially when you use our templates. Here are a few template packs that will help you build your audience. And hey, there is even a special offer to bundle them all up for a great price.
These templates also come with private label rights (PLR), so you can share them with your customers and clients as well.
#1: Free to Download: Lead Magnet Templates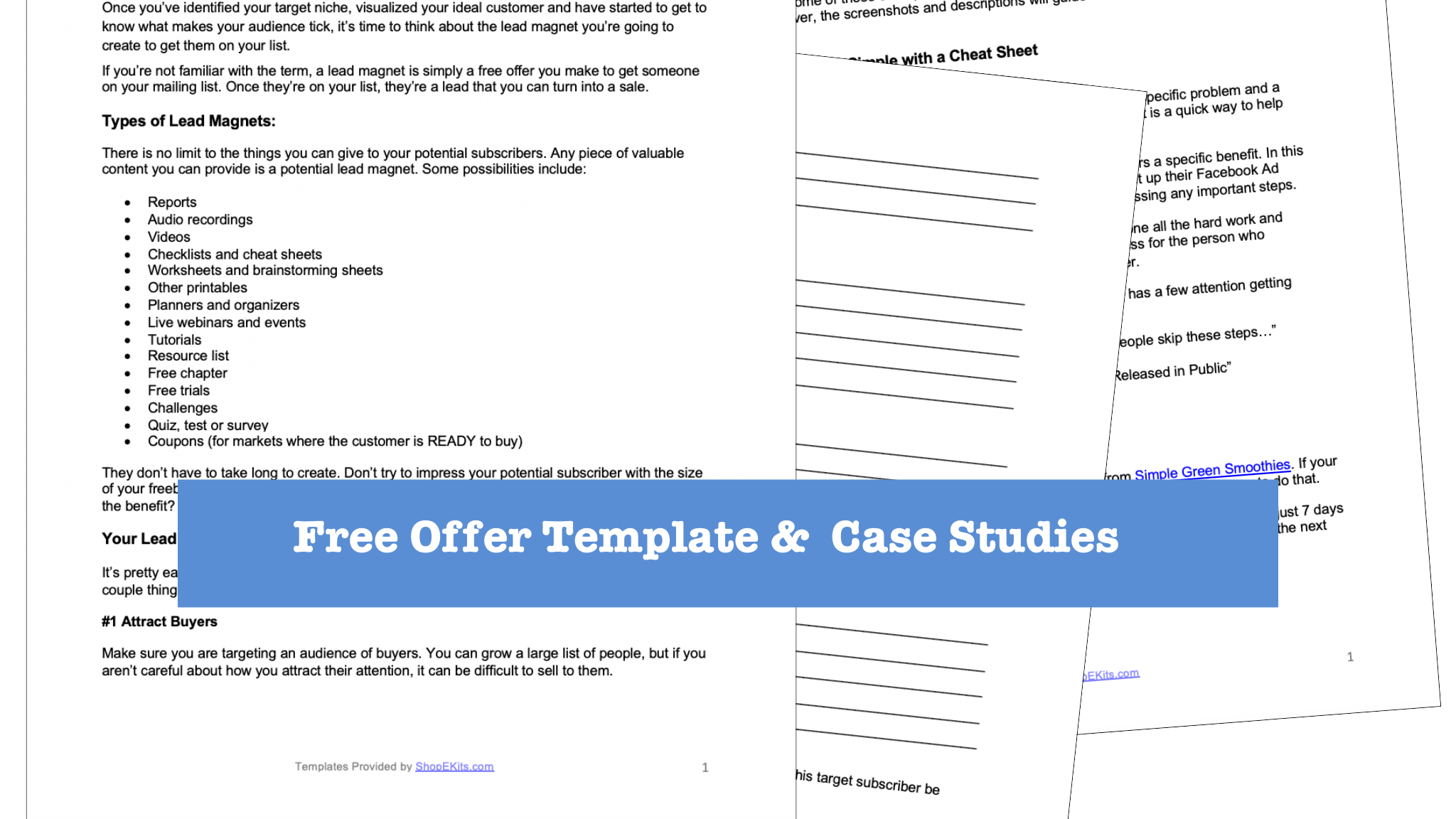 This free bundle of Free Offer / Lead Magnet Templates includes a brainstorming sheet and case studies to help you and/or your customers create a lead magnet or free offer, designed to attract your target audience and ultimately sell your products.
#2: Audience-Building Templates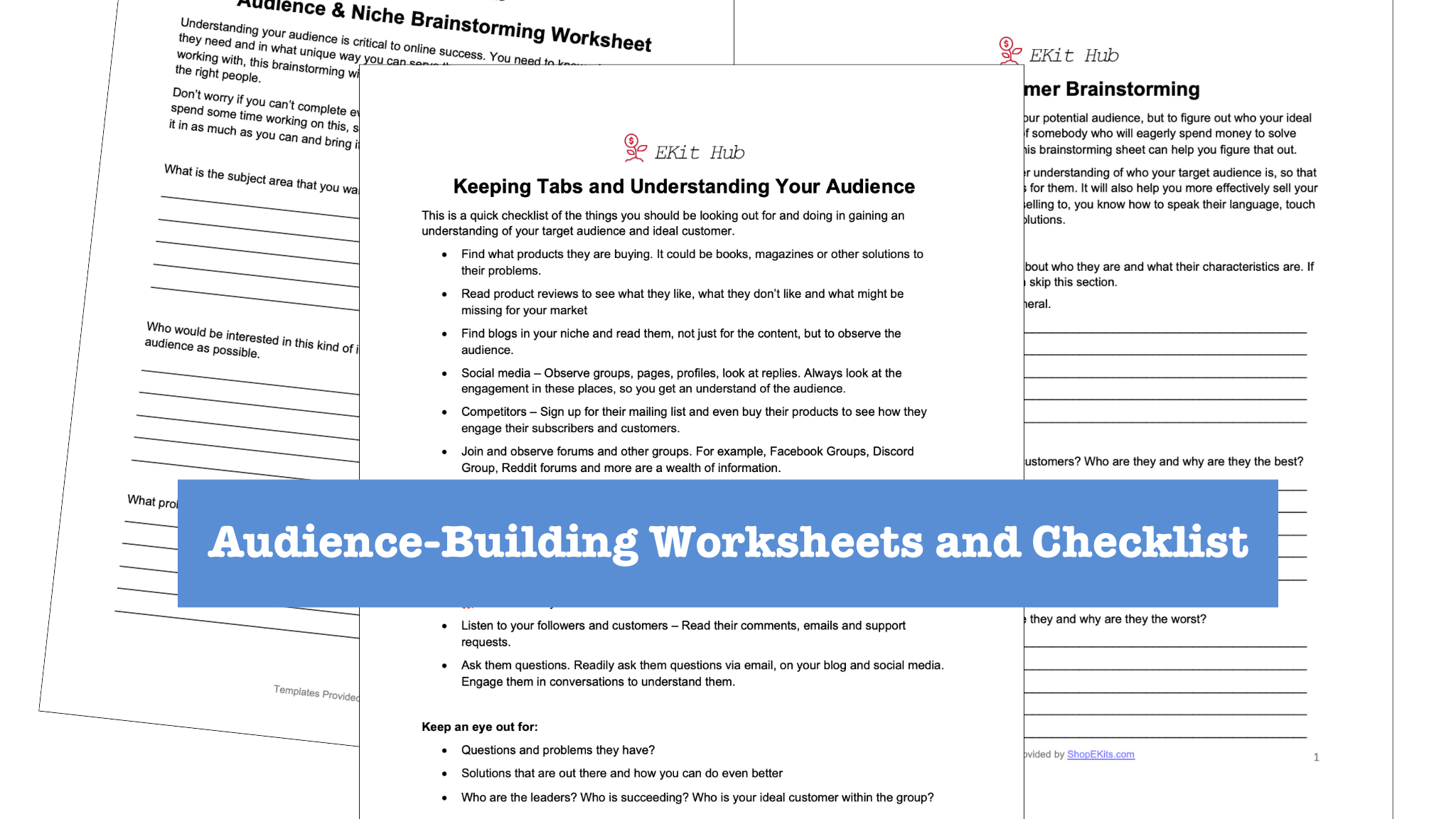 This Audience Building Template Pack includes 2 worksheets and checklists to help you and/or your customers identify your target buying audience and includes strategies for getting to know your audience better, so you can serve them better.
Grab what you need…again, you'll also see the opportunity to bundle up templates that will also improve your copywriting and expert content marketing skills. Grab them if you can use them!
Your partners in easy product creation,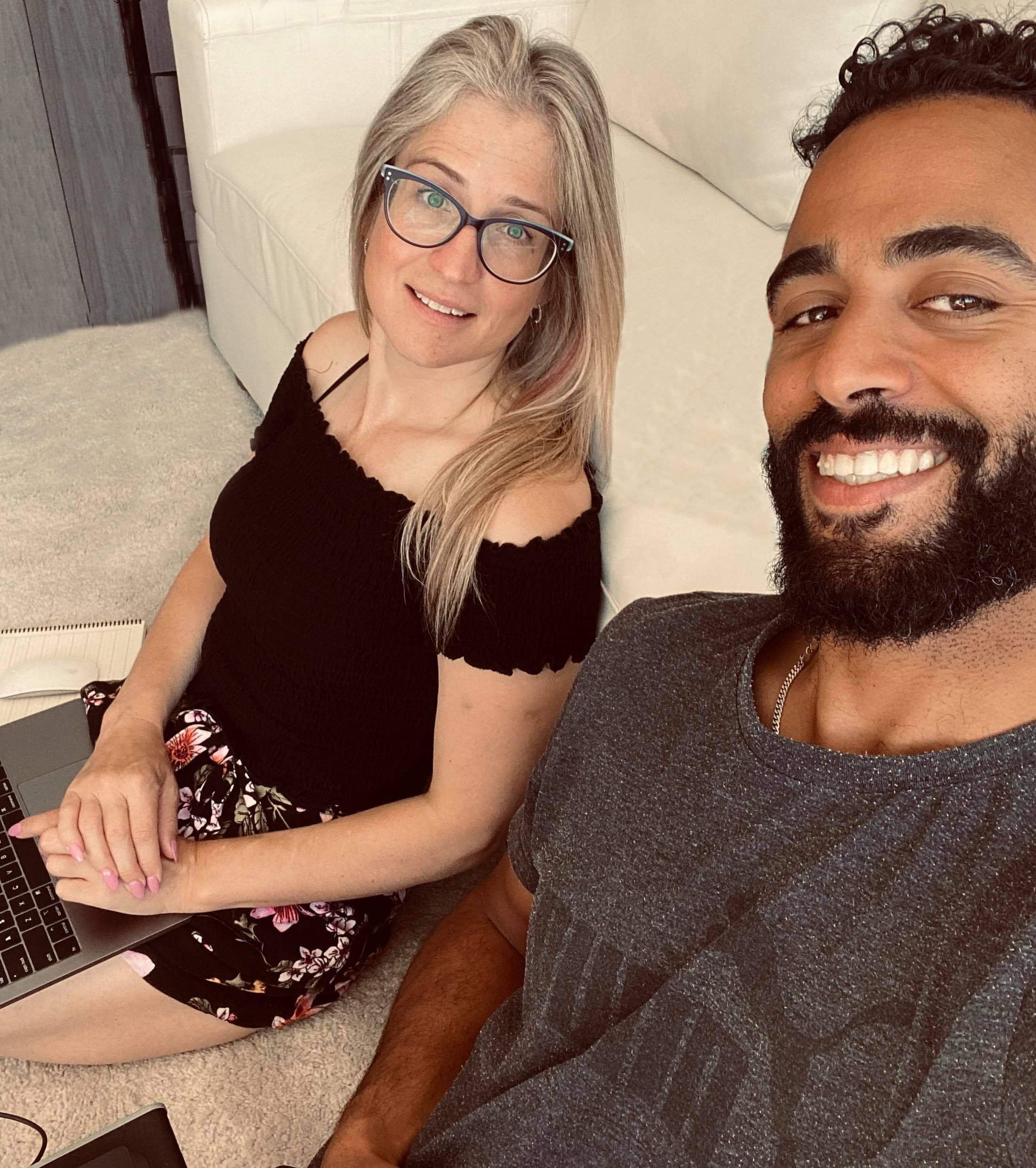 Alice Seba and Yusef Kulan