Click here to subscribe to our YouTube Channel
Here at EKitHub, we make lots of done-for-you PLR content that you can use, reuse and repurpose over and over in your business. We do that because we believe in the extreme value of publishing content and in making it EASY for you to use and repurpose content for maximum business benefit.
If you'd like to learn more about content repurposing, you can watch Alice's video above or read below, so you'll understand:
What is Repurposing
Why It's Important to Repurpose
…and we're sure you'll get some great ideas repurpose content in the process.
Side Note: This Post is an Example of Repurposing Content
Here at EKitHub, we love to practice what we preach, so this post is actually a great example of repurposing content. Here is what we've used to put this together:
The video above is an excerpt from Alice's Fine Art of Self-Promotion Course. It's part of a session on repurposing content, so Alice took a clip and published it to her YouTube channel.
We know that this topic is an important one for our customers who buy PLR. They need creative ways to reuse and repurpose the content they purchase. So we've embedded the video here and then we took the transcript (we always transcribe our live recordings and classes) to create a post for you here.
So the content originally was part of a course, but it's being use on YouTube build an audience. Plus, it's being used here on the EKitHub blog to educate our customers, so they'll be ready to use the PLR they already have AND to buy more! It's a win-win for everyone.
Now let's dive into the topic (we have done some editing of the transcript to make it easier to follow, but forgive us for any errors…we know this content is very useful!)…
What is Content Repurposing?
Let's start by talking about what we consider to be content repurposing. To us, that means reusing, reworking, editing, expanding, and existing your content — but this is where a lot of people don't think about it — for specific business goals.
You can repurpose all day and put different things on social media, break it up, put it elsewhere, but if you don't have a plan for that content, is there really much point to that.
So the very first thing we want to get out of the way…
Avoid the Endless Content Creation Trap
We're making new content all the time, but we're more often reusing or reworking what we've already created. We think it's wise for you to do the same.
Even if it's expanding something, the work is already done. It's easier to just build on, because it's not about having more content. It's about getting your content out to more people, so you're expanding your audience, and having a larger portion of your existing audience consuming and benefiting from it.
Turn your content into business growth tools and avoid the content for content's sake. Don't just keep throwing new things out there and seeing what sticks. Instead, have a plan for it.
Why You Should Always Repurpose Content
So why do we repurpose? Well, first of all, if you are a content creator who's been at this for any amount of time, you start to realize just how much you have. This is a goldmine you're sitting on — not an exaggeration.
It's money waiting to be made, so use that to your advantage. You've done this work. You've hired someone to do it. Maybe you've purchased PLR. Whatever it is, it's there, so use it.
It's something you perfect over time, too. When you start repurposing, you're just going to play with it a little bit. The more you do it, the more you start to realize how it works well, how it's going to grow your list, how you're going to get more sales from it. You start repurposing more strategically, so the more you do that instead of focusing on new stuff, the better it will be for you.
It also reinforces your message. We all know this, the statistic that they say. They used to say, 7 times that people needed to see your sales message, for example, to make a buying decision. And in today's of digital content overabundance, it's more likely they need to see it 10 or more times.
The same goes for just seeing you, getting to know you, and getting to like you. The repetition is important.
Also, repurposing gets you more traffic, subscribers, and sales, and can even be content for your products. Don't dismiss the fact that you may have released something for free, that it can't be included in a product for sale.
Don't even exclude the idea that you could have a product for sale based on just free content, because the idea is you're saving your audience time and things like that to find the content, putting it together for them. You create an easy to access archive that they pay for. There are lots of possibilities here.
Don't Make Assumptions about Your Audience
A lot of people hesitate to reshare their content because they're like, "Oh, they already saw that, and I can't keep putting it out there."
Despite how wonderful we are, our audience is not always paying attention to us. They're busy with their own lives. They don't always remember, also, when they're just not paying attention. They also appreciate refreshers, so we'll send something out all the time that people have seen.
We keep putting it out over and over again, because people appreciate that. Maybe when it first came out, they took a look at it, but didn't actually consume it. Maybe they also consumed it, but they didn't act on it. The more you can remind them of these important pieces of content or advice that you have, then they do appreciate that.
If you're expanding the content, they appreciate examples or new ways of looking at things. Maybe you reintroduce something and add an idea to it, or you give an example, or something like that. You're helping your audience by also digging back into that library of content. It's not just to save you time, and it's not just to help you make sales. It's helpful to your audience, as well.
Starter Content Repurposing Steps – What to Do Next
To get started with repurposing content, here are just a few things you can do.
Keep an inventory of your library of content. All your blog posts, videos and other useful content should be kept in the inventory, so you have it at your fingertips when you need it.
See what you can bring back for a new purpose, use an excerpt from or perhaps use to promote a new product launch.
If you need some content to put into your library, we have lots of done-for-you, ready-to-publish options. You can try some free PLR samples here. And if you're ready to dig deep with large content packages, our full done-for-you PLR content library is here.
And if you have any questions or need help with your repurposing we're always available in our private EKitHub Facebook Group. You'll find the link to the group on any of your content download pages. Just select a free sample or large package above to get started.
Your partners in easy product creation,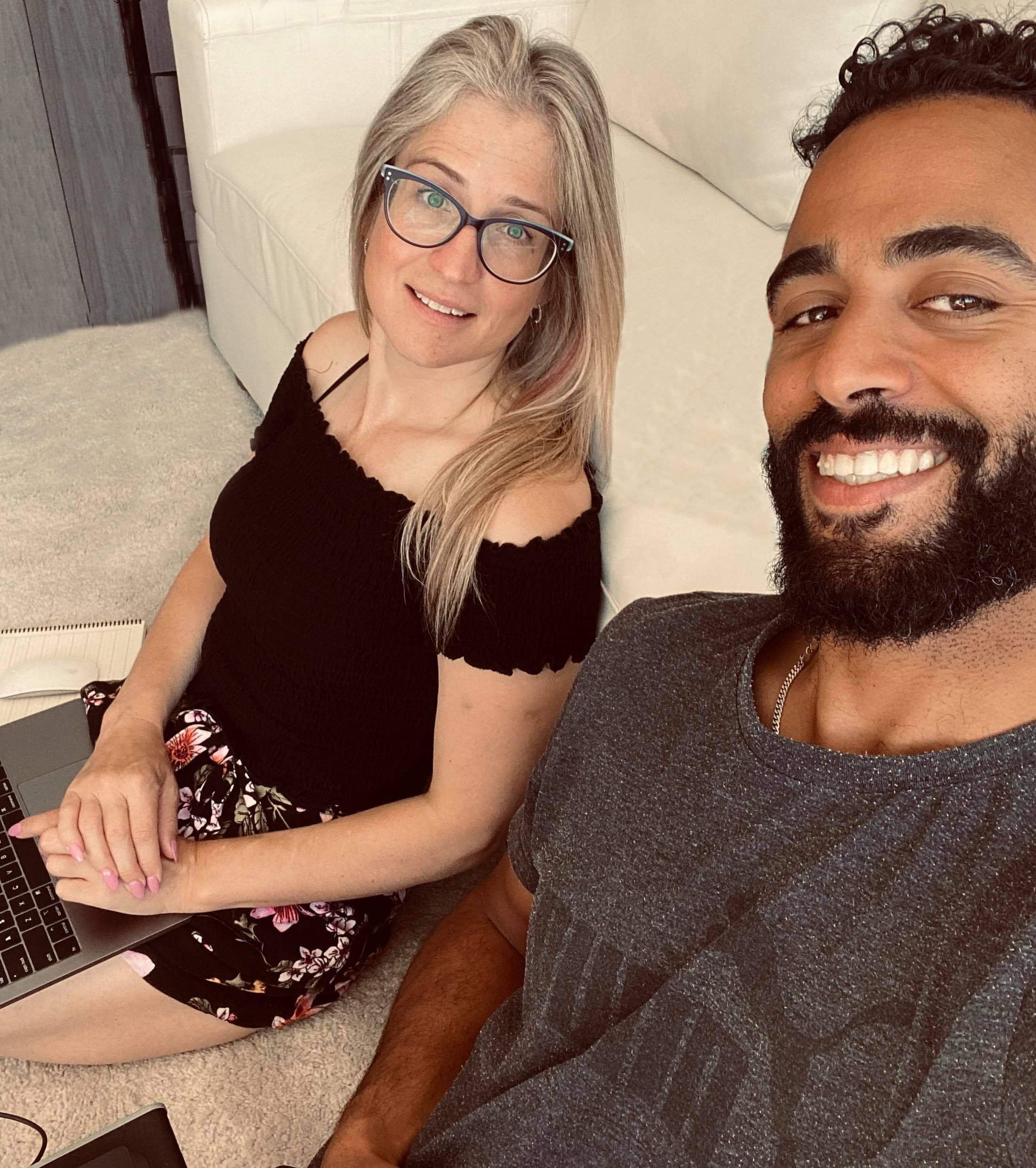 Alice Seba and Yusef Kulan