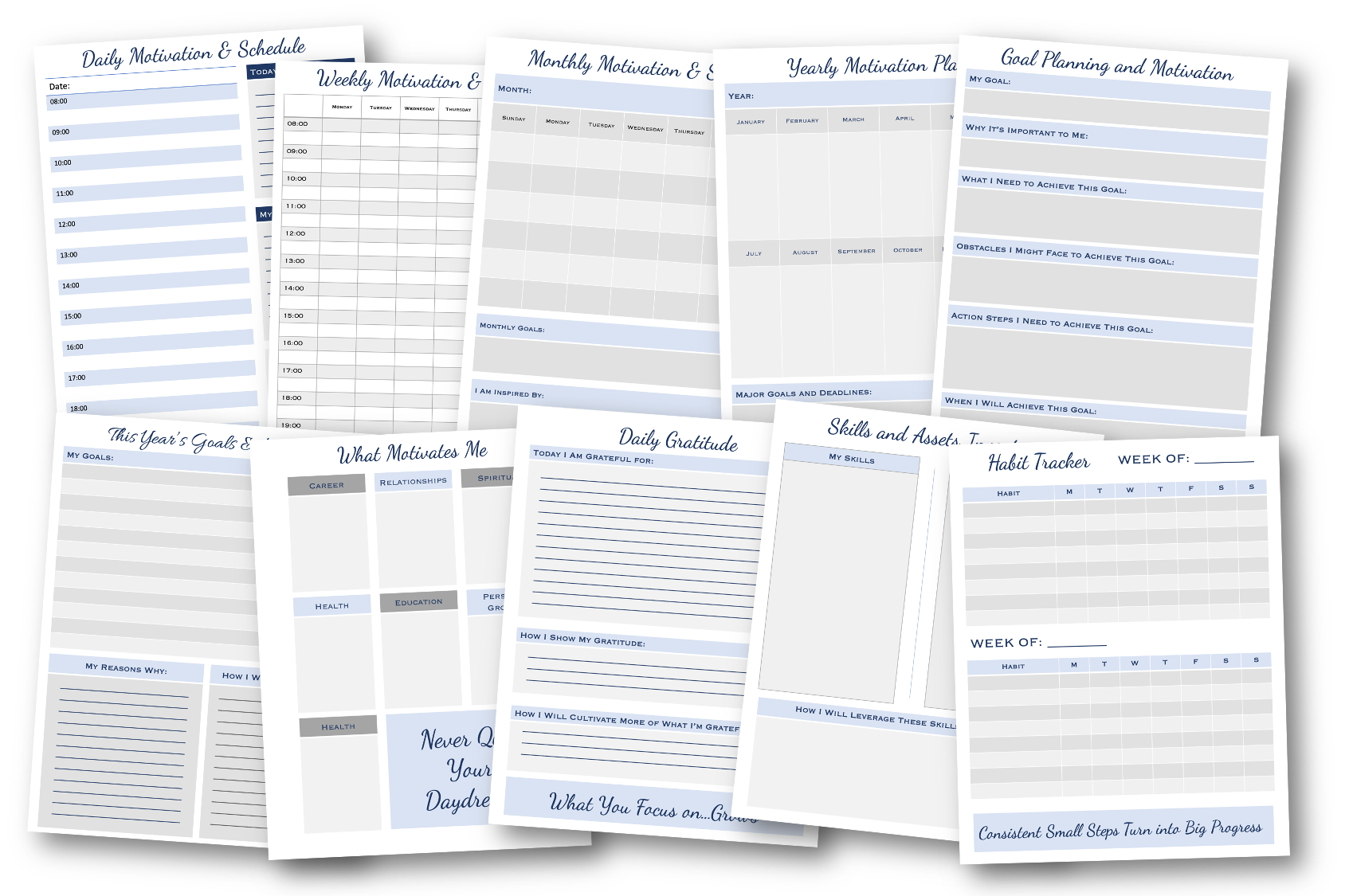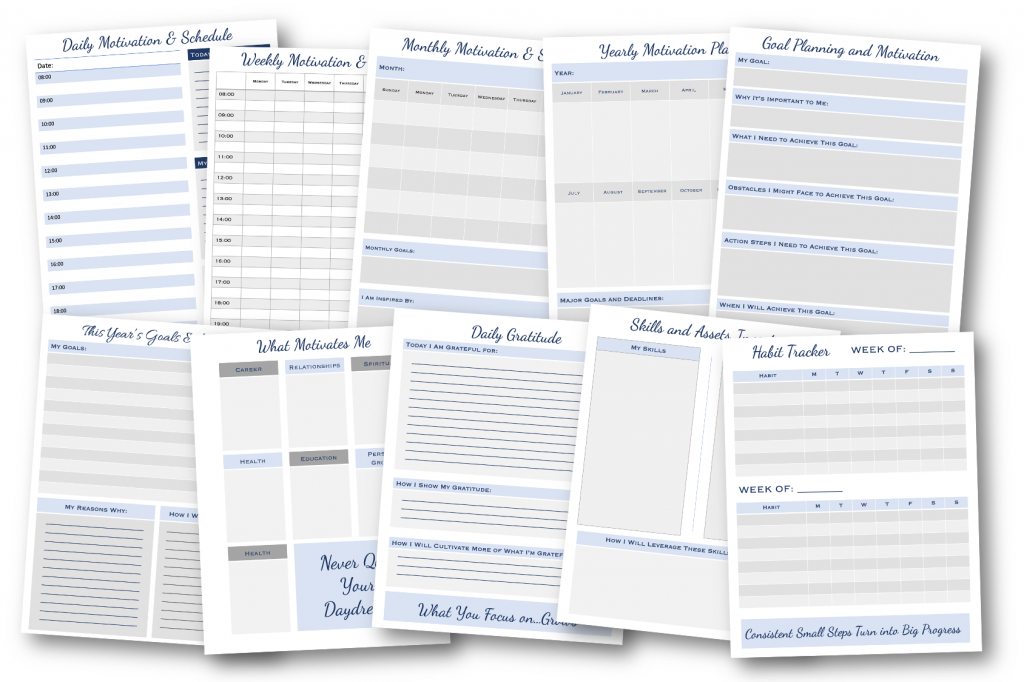 No matter what niche you're in, there are printables you can easily create to build your audience, grow your list AND have products for sale.
There are all kinds of printables you can sell including journals, planners, coloring pages, templates, worksheets, checklists, calendars, organizers, stickers, cards and TONS more.
And if you didn't know it already, printables are HUGE industry because people can't get their hands on enough of them.
Some of the reasons printables are so popular:
They're tangible. People love to be able to have something in their hand…or like the thought of having them in their hands, even if they download them and never end up printing them.
They're action-oriented. If you give out printables like worksheets or planners, they not only give your customer or subscriber information…but they allow them to take action and work toward their goals.
They stand out. In a digital world where everyone claims to have the advice to solve a problem with an ebook, report or article, offering printables makes your help stand out.
And people love having printables all on their own. Have a look around Etsy and you'll see many top-sellers selling printables.

But of course, to be really successful at selling online, having your own built-in audience of buyers in the form of an email list is best so that anytime you release a new product or printable, you can just email them and share your printable.
That's why, our team has put together a BIG list of niche-specific printables ideas for you…that include a FREEBIE and a PRODUCT for sale. That way, you can share the free gift to get people on your list and then upsell them on the paid product seamlessly.
(And don't worry, if you don't quite know how to do that…we have a free course + templates that shows you how to get people on your free list and turn them into paying customers quickly.)
Here are some ideas to get you started (by the way, feel free to share this graphics with your friends and colleagues interested in selling printables too)…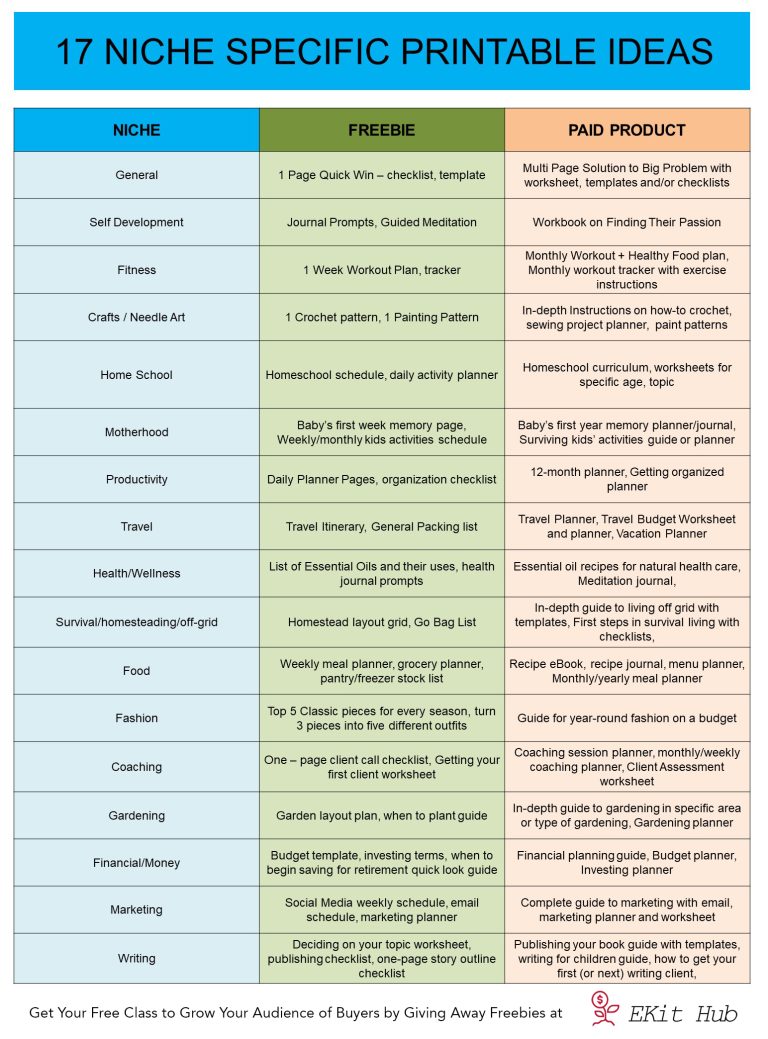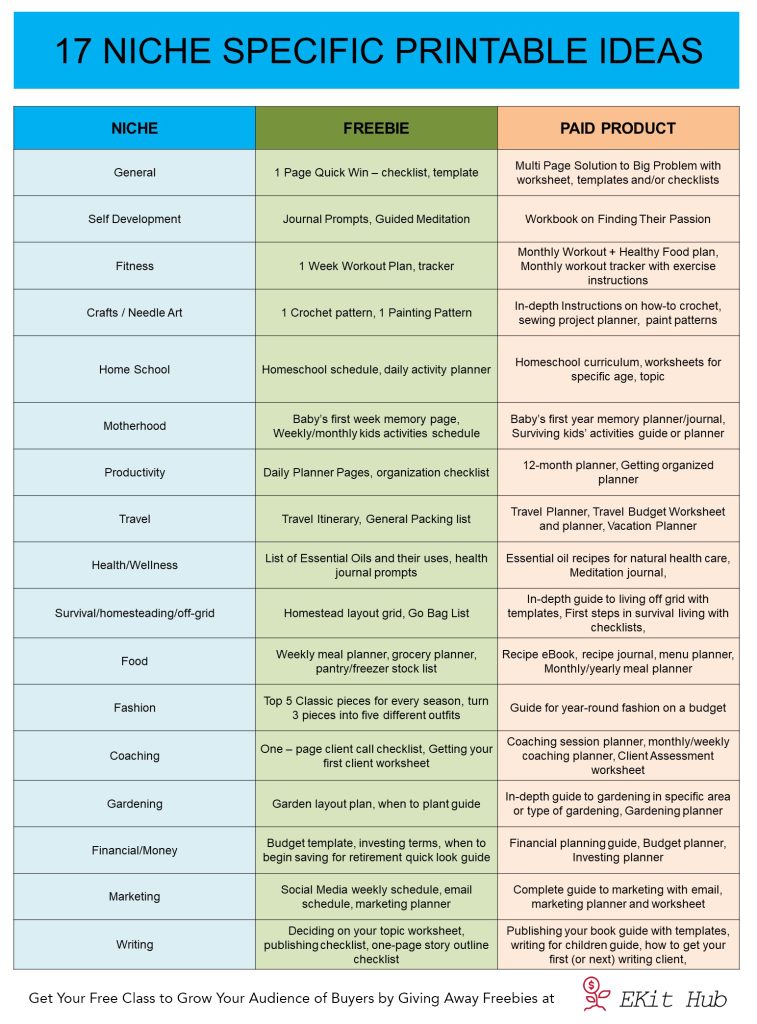 But as we said, if you want to sell printables, the easiest way to achieve the BIGGEST success is have a built-in audience who LOVES buying printables…which is why you draw them in with the free gift, have them subscribe to your list and then sell them the product.
We have a free class called: Learn the Secrets of Growing Your List AND Turning Your New Subscribers into Paying Customers QUICKLY that we recommend picking up if you want to implement these ideas.
The course teaches you:
Why the moment you get a new subscriber is prime time to turn them into a customer
Leverage points for turning a subscriber into a customer
Examples of free offers that convert to customers
Creating your free gift designed to sell your product
Creating an opt-in landing page and thank you page
Crafting your thank you email and follow up series
Collection Testimonials and Case Studies
Leveraging FAQs to make more sales
…and includes a bunch of handy templates to make it easy to get started.
Click here for instant access to the free email marketing class.
Also, as a little food for thought, watch this excerpt from the free email marketing course that explains "Why New Subscribers are Prime for Becoming Paid Customers"
Click here to subscribe to our YouTube Channel
According to Experian, 320% more revenue is attributed towelcome emails on a per email basis than other promotional emails. So that means the VERY FIRST email you send is the most profitable. But, most of us give out the free gift or whatever we have promised and then leave it at that.
Change that by signing up for the free email marketing course and pick up your free email marketing templates too.
We know you'll find this really helpful as you dig deeper into selling printables OR any type of product online.
To your publishing success,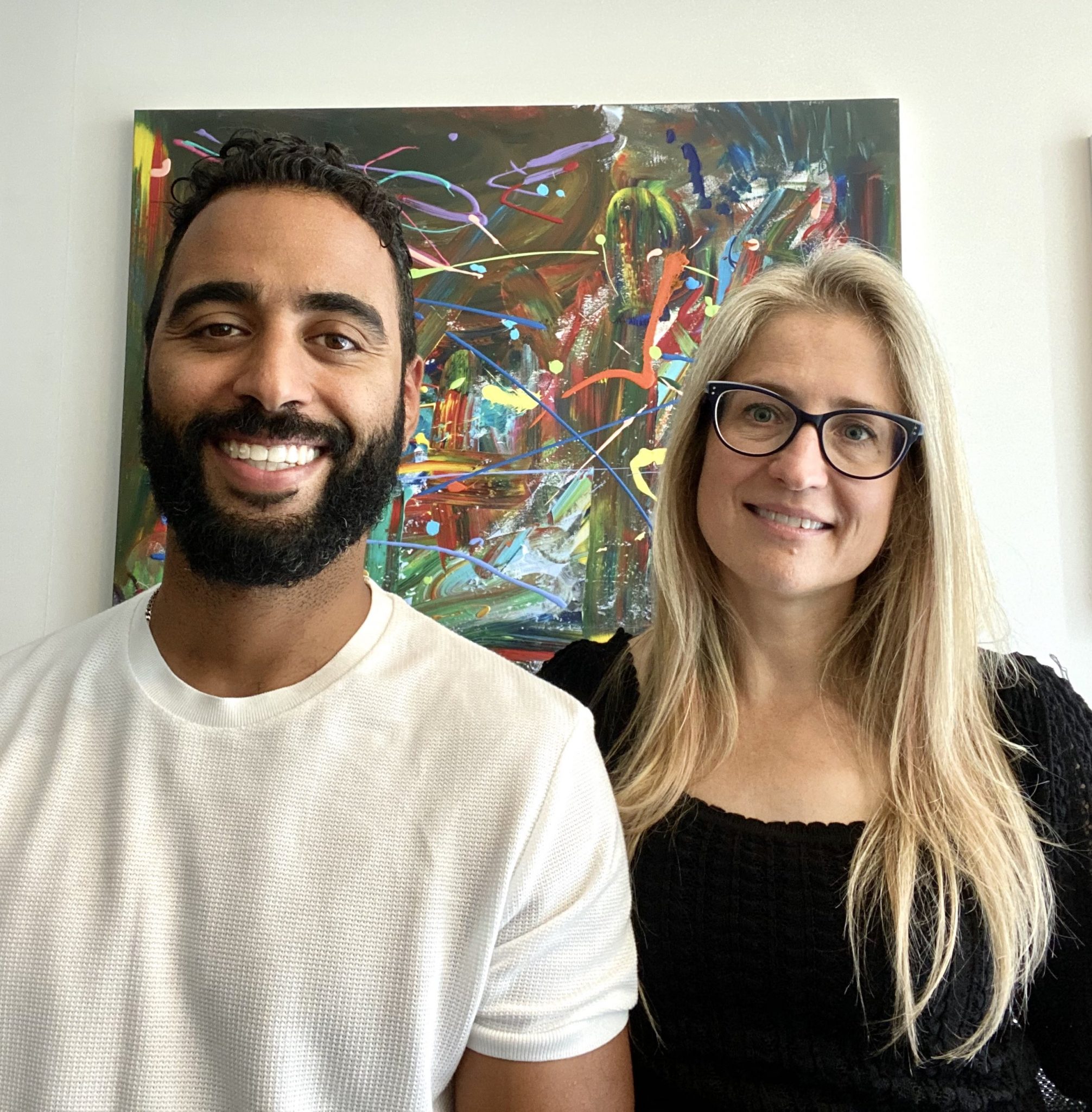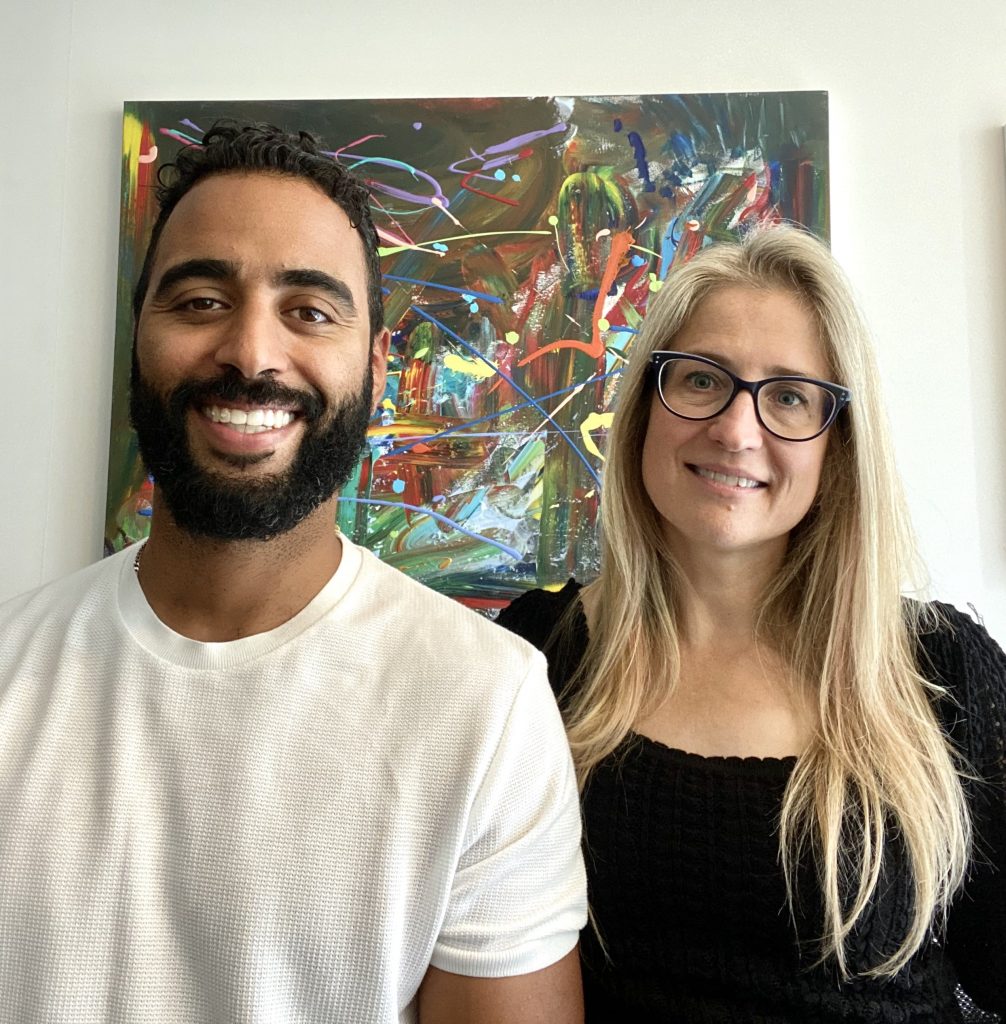 Yusef Kulan and Alice Seba
Your Partners in Easy Product Creation at EKitHub.com