Click here to subscribe to our YouTube Channel
If you're creating a course, using a private Facebook Group that only your customers can see is an option. It's a free and simple way to add content, host live classes and generate discussion with your customers.
In the above video, Yusef demonstrates how to to create such a group or you can read the tutorial and transcript below. This video is one of the extra tutorials created for our Fast & Simple Course Creation students. We hope you'll find it useful.
Tutorial for Creating a Private and Unlisted Facebook Group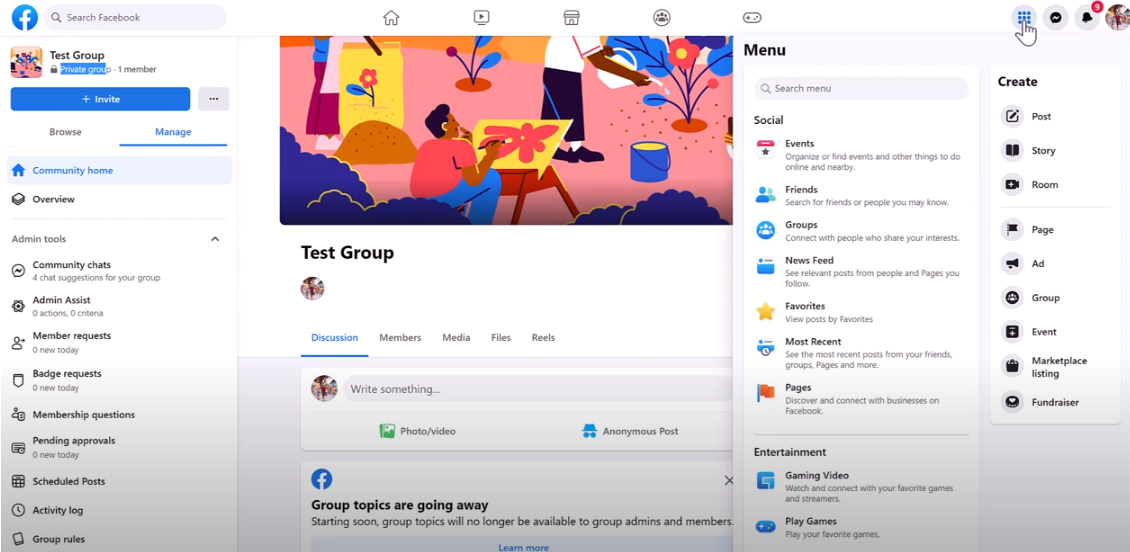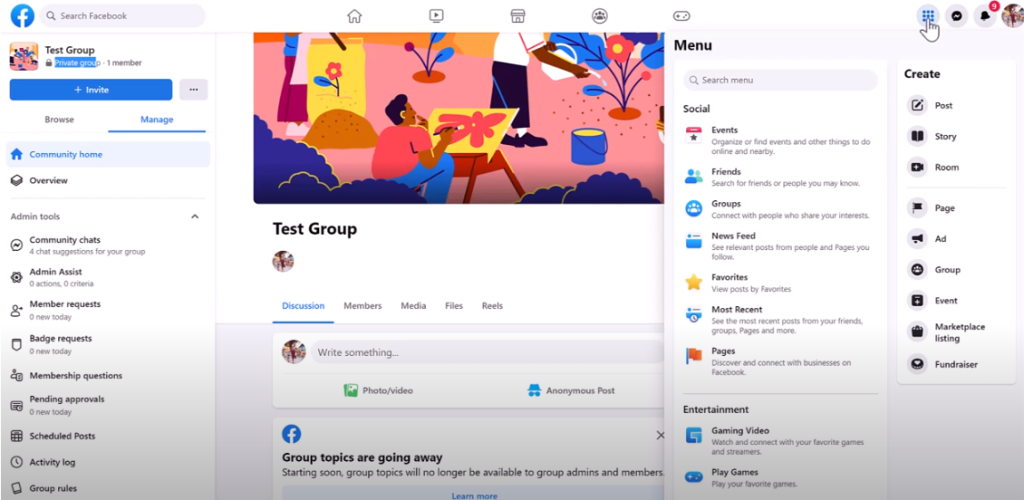 In this video, I'm going to show you how to create a private Facebook group. So what you need to do once you're logged into your Facebook, you go up here to the grid of dots on the upper right (as shown in the screenshot) and go down to Group in this section. Once you click on Group, you need to assign a name to the group in Group Name. And then here choose privacy. Make sure it's private.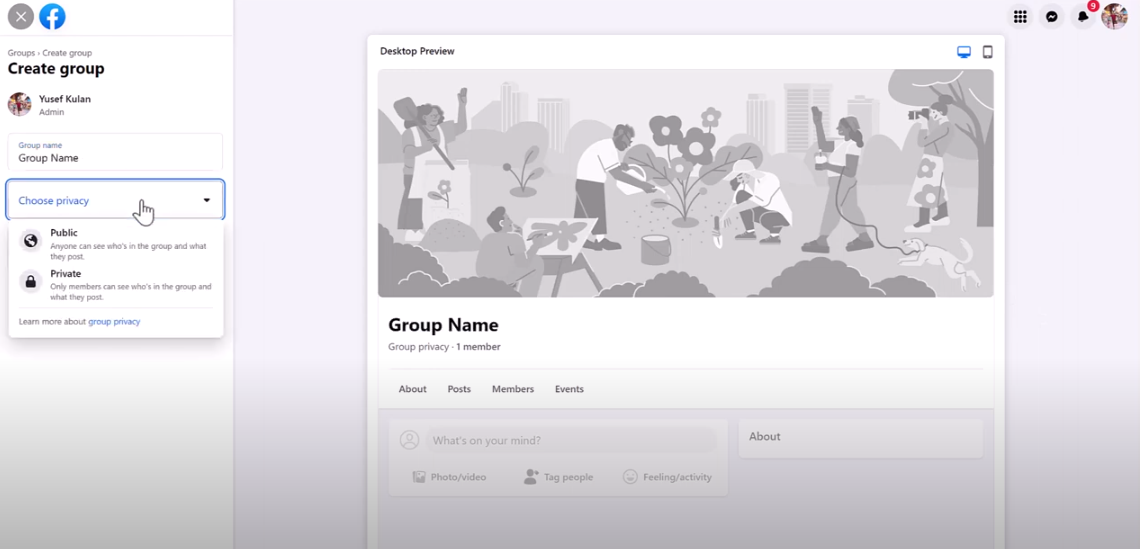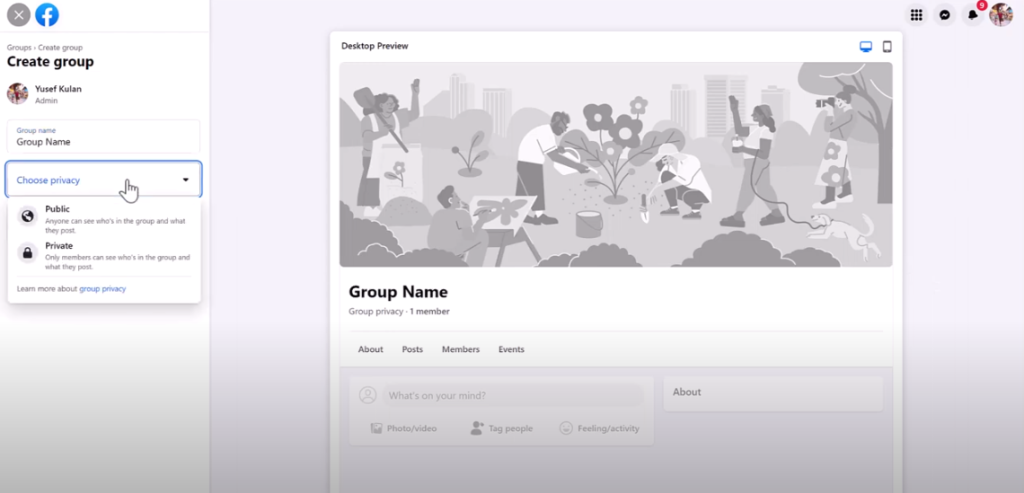 And when you come down to this section here, make sure this Group Name is changed as well. So this section on the left, make sure that the privacy is set to private. Then nobody can access the information in the group unless the people have been invited to the group.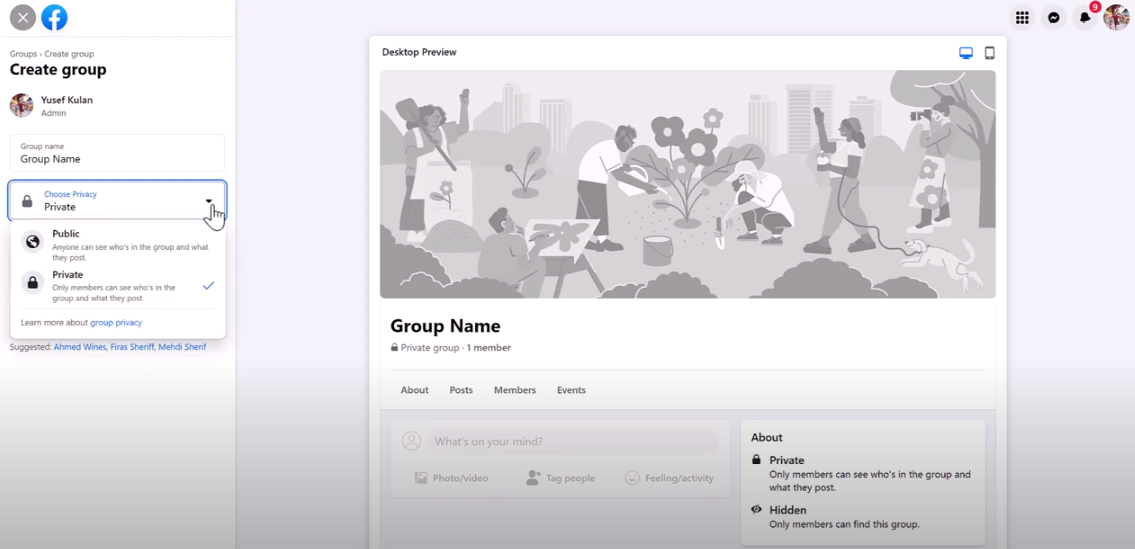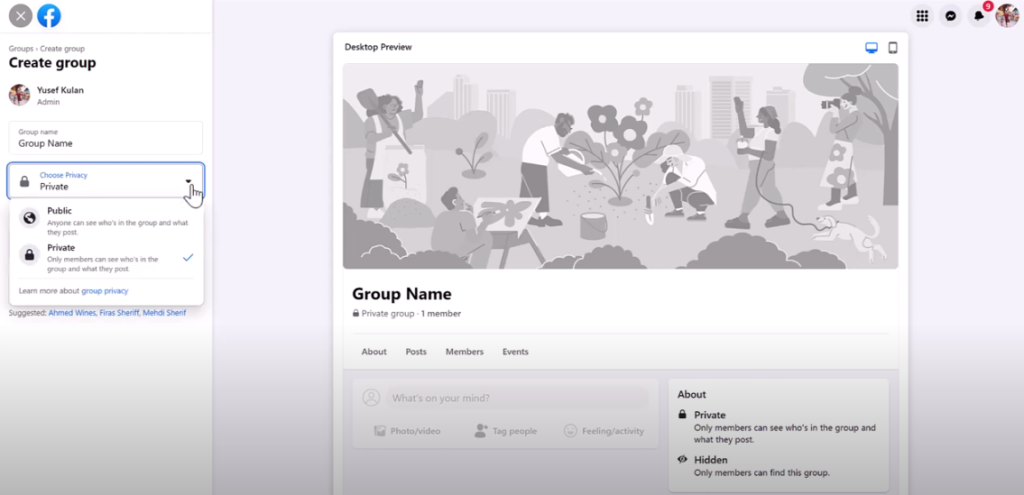 And make sure that the group shows as Hidden, so it can't be found when somebody searches it; only those with an invitation can access it. After that, you just create a group.
Now you have successfully created your private Facebook group. This is the group name. Here in this section, you will have the Members you can invite here at the media they upload files they want to add. And the slides to the courses that you've created or the course that you're creating. Here you get this discussion, so yeah, so this group is private. So this is how you create a private group on Facebook.
What To Do Next: Get a FREE Report & Join Fast & Simple Course Creation
If you'd like to dig deeper into high-value course creation, we have a report you Plus, you can also join us for our intensive course creation program with all the guidance to make a hot selling course offer…including all the templates and guidance you need.
#1: Grab a FREE Boost The Value of Your Course Report
If you're selling courses or coaching program, it's easy to get your clients BETTER results and to charge a premium for your programs with the simple addition of printables. And when they get better results, they are more likely to come back for more and tell others about you.
This report has 17 ideas for incorporating printables into a program or course you don't want to miss.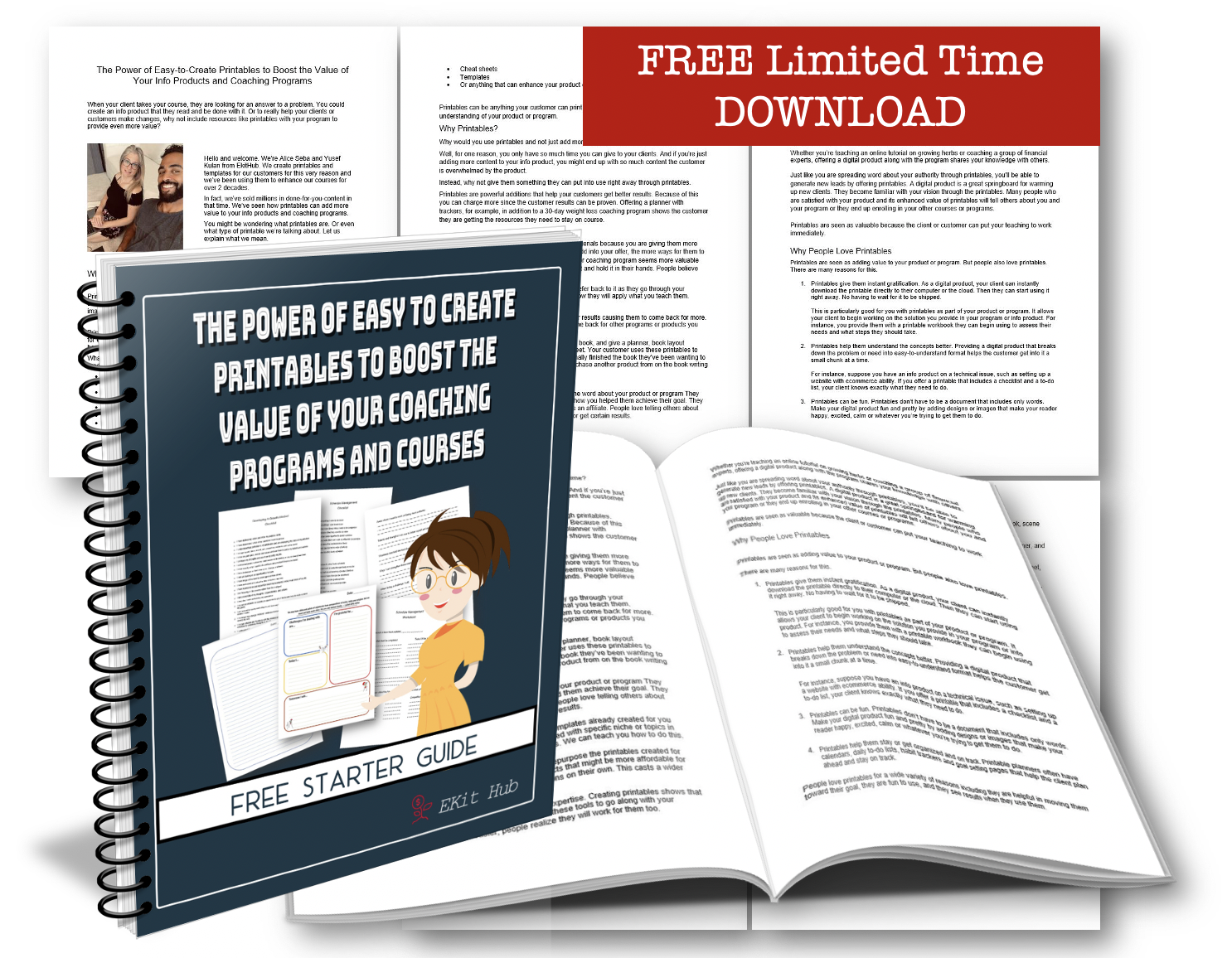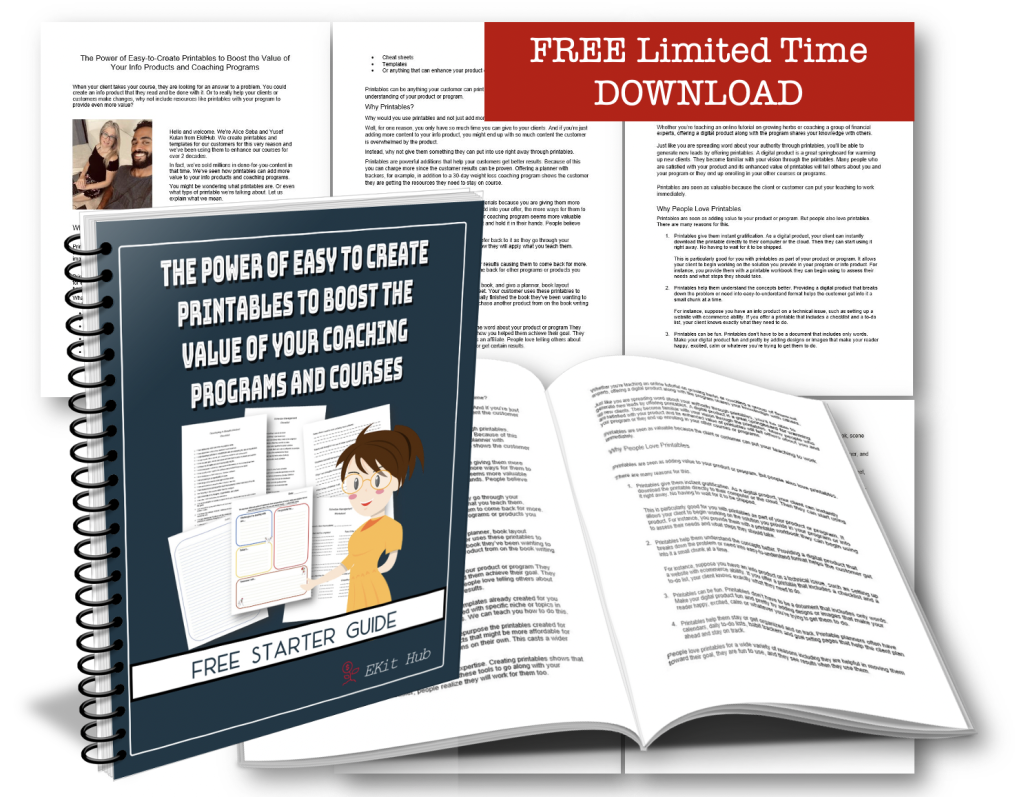 Click here to get the FREE Power of Printables Report
#2: Get Instant Access to the Fast & Simple Course Creation with the Power of Printables Intensive Program
Eliminate procrastination AND streamline the course creation process so it's fast and SIMPLE. Join us for this 4-week intensive program.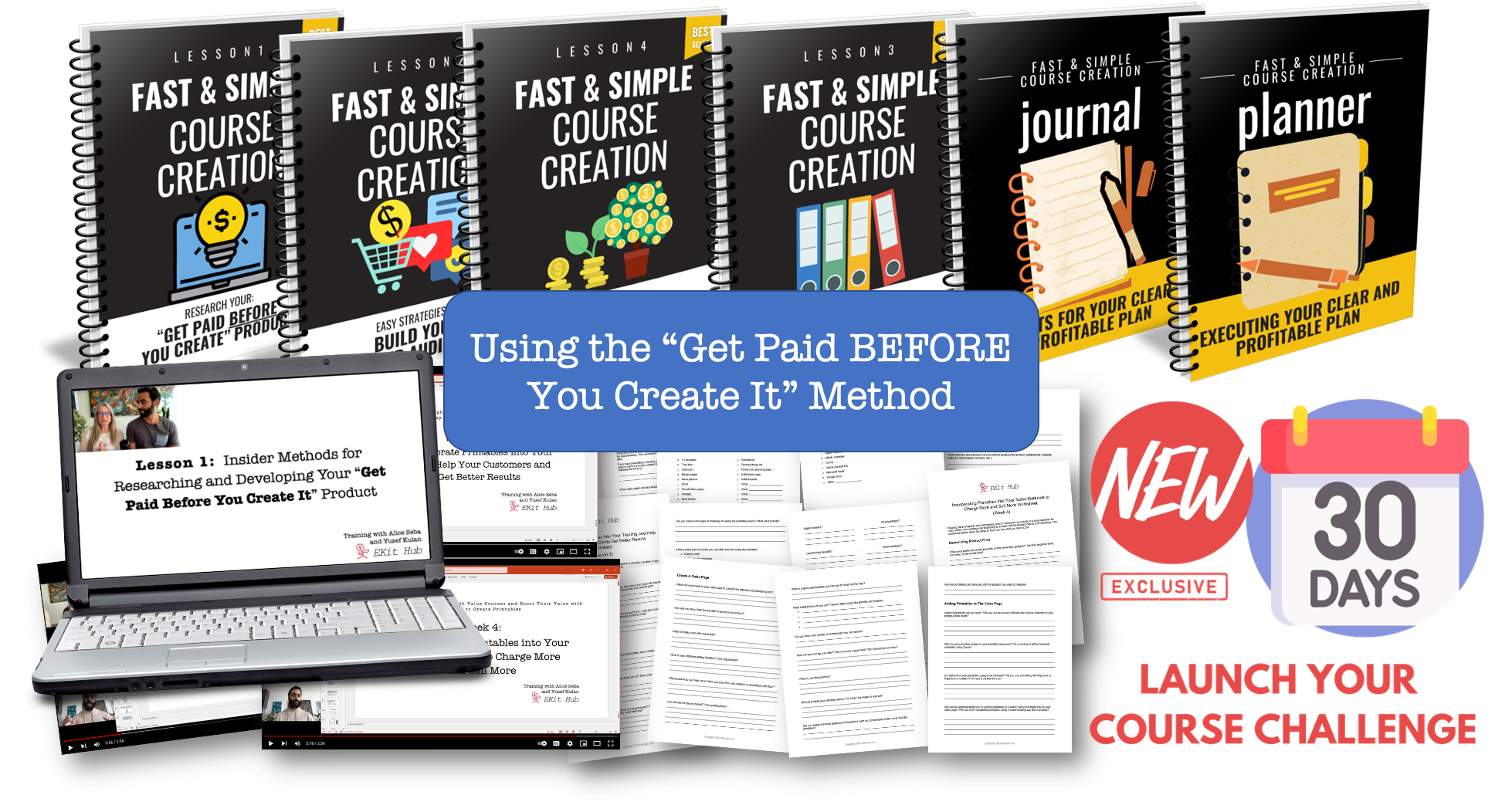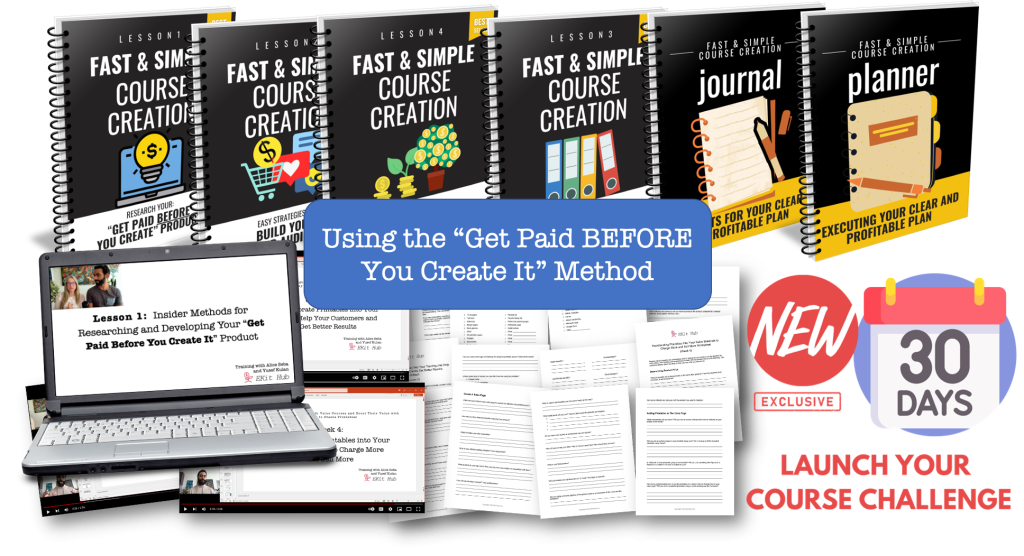 Click here to Access the Course + Templates
This digital world we're living in is a HUGE gift that allow you to earn a living through the power of fast and simple course. Be sure to take advantage of the report and join us for the program. We can't wait to work with you!
To your publishing success,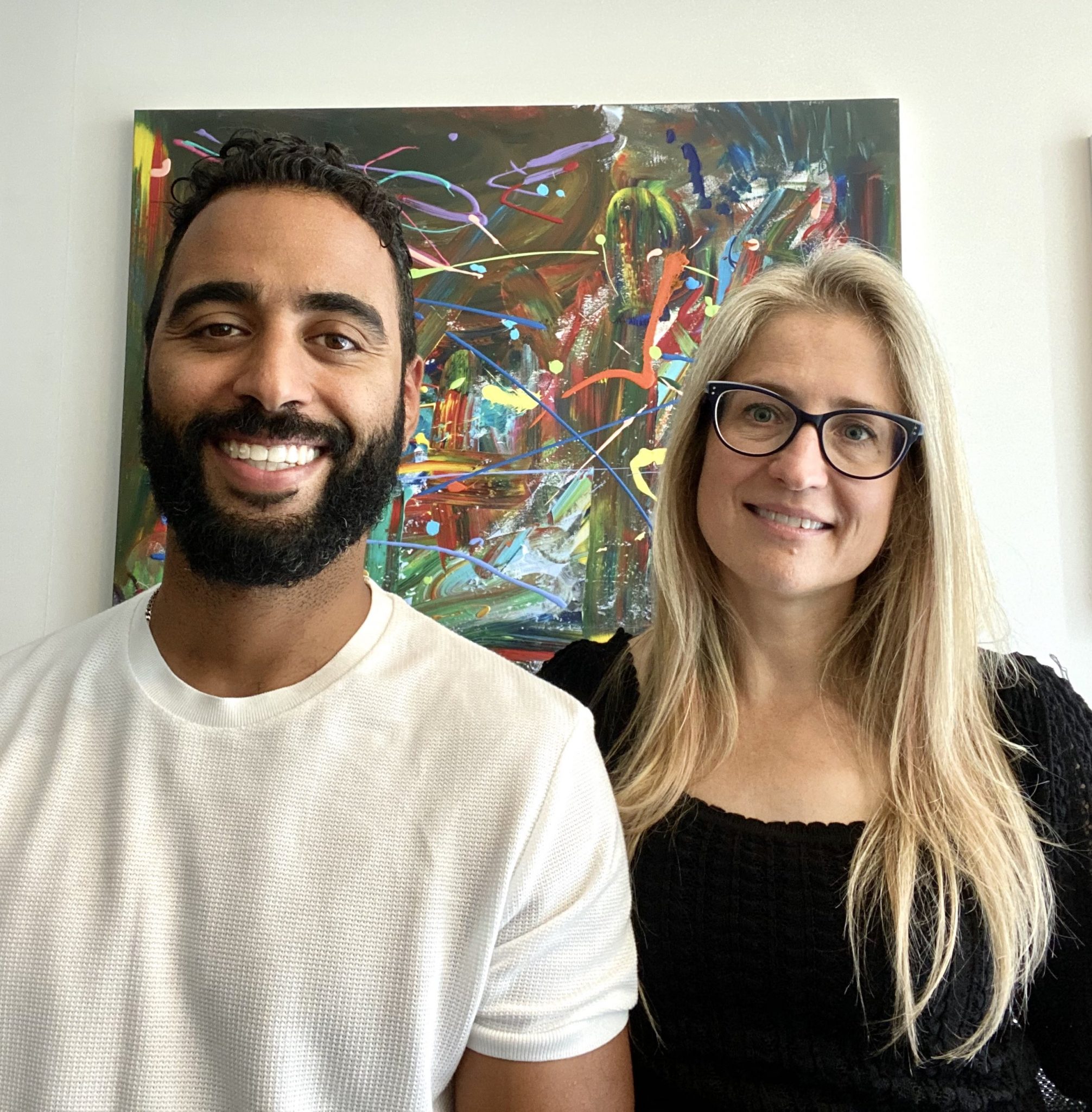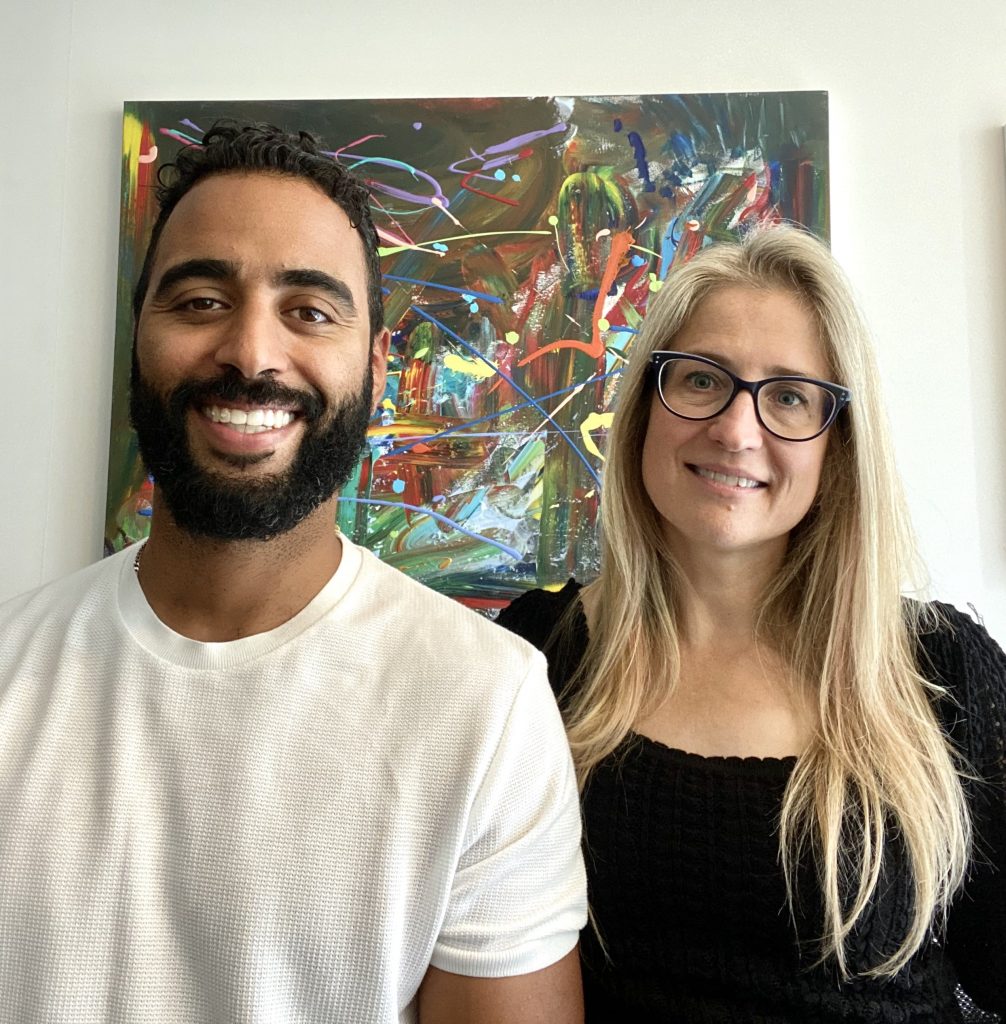 Yusef Kulan and Alice Seba
Your Partners in Easy Product Creation at EKitHub.com