Click here to subscribe to our YouTube Channel
If you're creating a course, but don't have a website yet, you can easily create a landing page with Aweber. Aweber is our preferred newsletter management service that allows you to collect email addresses and email your subscribers You can also use it to create sales pages and free event pages.
In the above video, Yusef demonstrates how to create a landing page with Aweber, so you can sell your course. This video is one of the extra tutorials created for our Fast & Simple Course Creation students. If you would like access to our Aweber landing page template, sign up for the course.
We hope you'll find it useful. Watch the video above or read the tutorial below.
Tutorial for Making a Landing Page in Aweber
In this tutorial, I'm going to show you how to briefly use the Aweber landing page creator to sell a product. You do not need a website for this. For more detailed instructions, please view the video.
First I'm going to show you how to create a landing page, how to add a product, adding subscribers to your mailing list and then how to connect that landing page to Stripe so that you can start accepting payments.
Create a Landing Page – First, log into your Aweber account or sign up for an Aweber account. If you don't have an account with a Weber, check out this link. There might be a promotion on Aweber right now.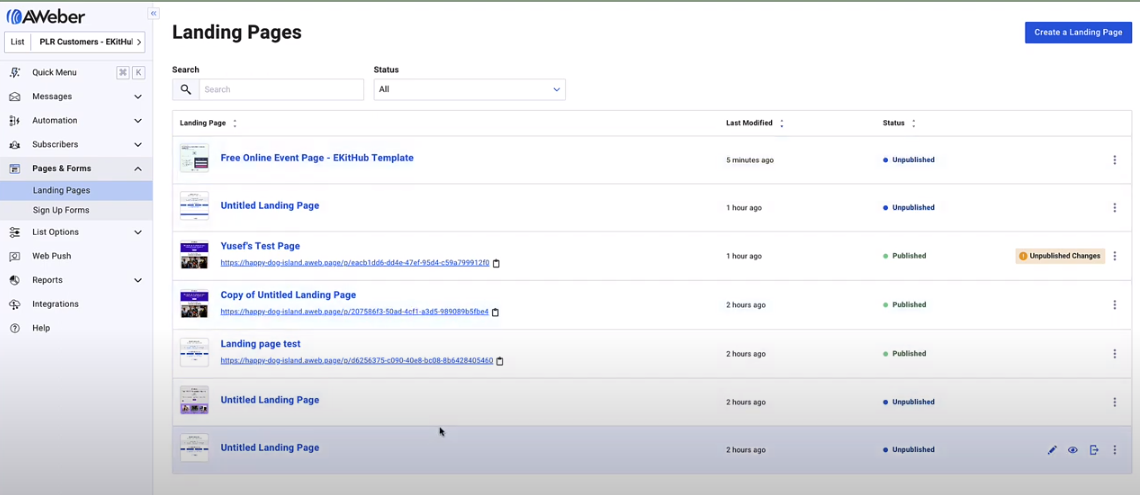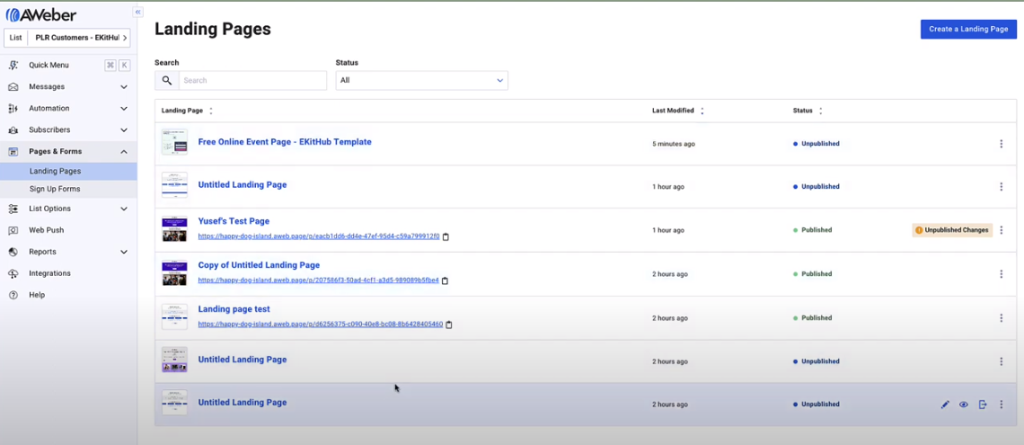 Once logged into your account, go to pages and forms on the left-hand side. If you have created landing pages in the past, they will be listed there. If you're new, you can create a landing page from scratch by first selecting a template.
If you want free high converting template, sign up at this link above and then you will get a link to a free high converting template. That way you don't have to create it from scratch, you can just start from where we left off with the template and you can change the product name, change the price and other different things so that you can get started to sell your own product.
How to Edit Your Landing Page – Once you are on Aweber landing page editor, you will essentially have all the elements that you can add to your landing page. On the left side you can see text, image, video, button, form, social media sharing, smart content divider, pop up ecommerce and different rows there will all be on the left side. All you have do is just grab it and drop it and then put in your text. And if you don't need it, you just delete it.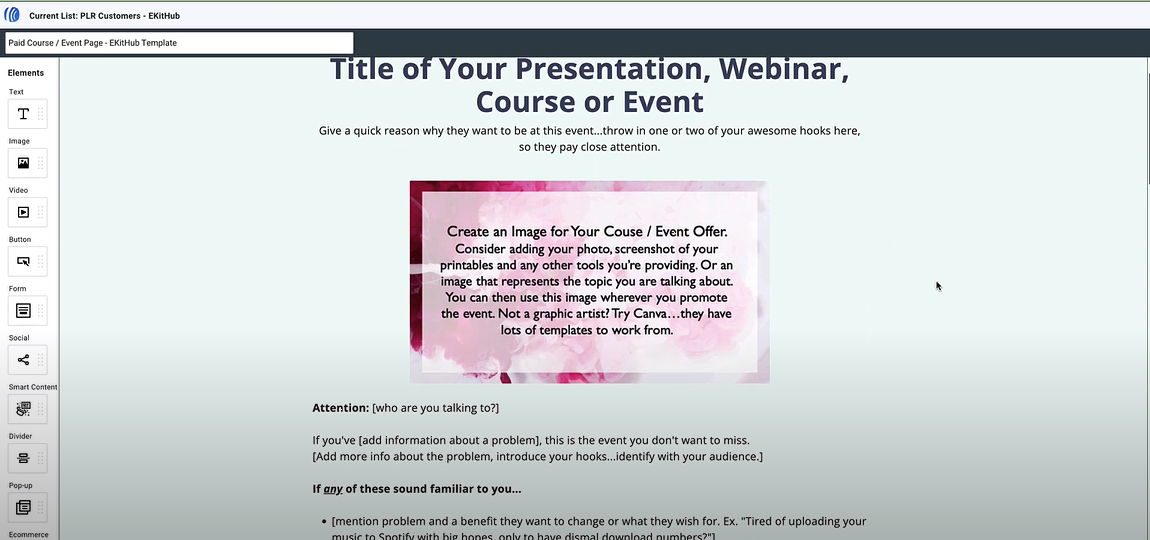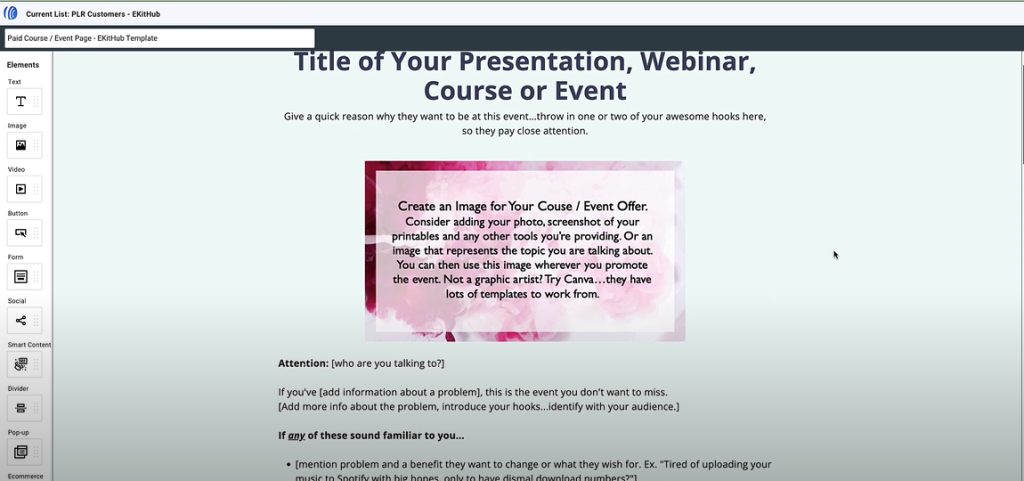 All you have to do in this case is just change the title to the title of your presentation a webinar course or event and change the rest of the information as well as changing the image to one about your course or your event.
Put in your product name. And then you can change the design and size of the image. Or you can have it set on auto and let the algorithm decide that for you.
Obviously change all of the text as well. Make sure you add valuable information for your potential customers, so that they know what you're actually selling and some information about you. And here you let them know that it's a limited time offer and about any bonuses if you have anything to add. And then change the information to something that pertains to your course.
How to Add a Product – Whether you're starting with our template or you're starting from scratch, the process should be the same. To start, go down to the ecommerce section here, grab it, and then drop it where you want to drop it. Now on the right-hand side, you have a unique section that's just popped up. It's about ecommerce. Here you can add a product; add a form; add a receipt.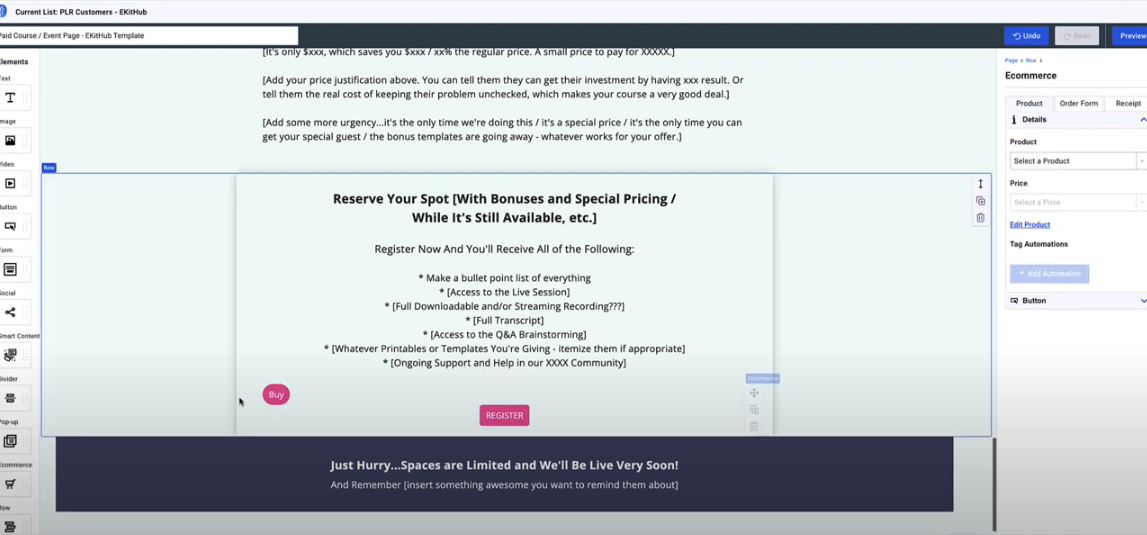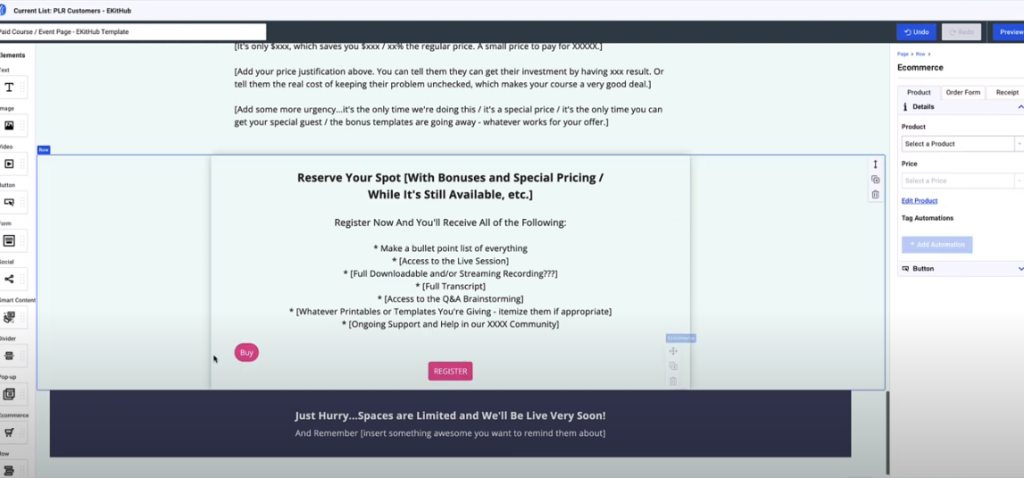 If you have created a product, you can select from the products that you've created. Or you can also add a product from scratch. You can decide the price and then the tag automations. Basically this section makes sure that the people who purchase your product get tagged with this specific tag to trigger a campaign. That's if you wish to send them a series of emails.
You just click on register and then you come here to the side. Now let's show you how to add a product. I'm going to call this product Test 3. And here you can choose the type of payments, one time subscription, subscription or a plan. We are going to use a one-time payment subscription; you decide the frequency – weekly, monthly, quarterly or yearly.
And the plan is also the same. You decide how many payments, frequency and price. But to keep things simple, I'm going to choose this payment type. I'm going to set the product for $20 and add the product Test 3. So now in the product section you specified a product, in this case it is Test 3.
So to explain this, if a buyer purchased this product Test 3, then you get to assign a tag to that customer or to whoever purchased this product.
This basically tells Aweber this person bought this product Test 3 so that later on you can trigger a campaign, which is a series of emails that will be sent to this person that purchased this product that is tagged with tag to Test 3 just to organize the campaign and the e-mail, e-mail sent process.
OK, now we have added the product, the price and the automation. Now let's check the order form. The order form when you create a landing page, it will create your order form for you. The order form will ask for their name, e-mail address and then the card information.
You can also decide the design and the elements of how you want your order form to look. And then, this is the receipt section. You can choose to design the receipt. Or you can direct customers to your website to a more detailed receipt page that you've created. If you don't have a website, this is the option to use for a receipt. And then you just save it.
Now we have a complete landing page that is ready to be published. Once a buyer clicks on it, they get the order form automatically. They fill out their name, e-mail address and then add their card information. And once they pay, that's it. They've been registered. They will get the receipt and be automatically linked to the e-mail list that you set up, which is the part that I will cover in the next section.
How to Connect Your Landing Page to a Specific List – To make sure that the customers that signs up or purchases something from the landing page, goes to the right customer list, you go to pages and forms > landing pages > the correct landing page. Once they appear, you select the list that you it connected with the correct e-mail list and just click on the three dots here and then go to copy to list. And then just click on your list.
How to Connect Your Landing Page to Stripe – First log into your Aweber account. And then on the left-hand side, go down to integrations, click on integrations. When you do that, click on available integrations.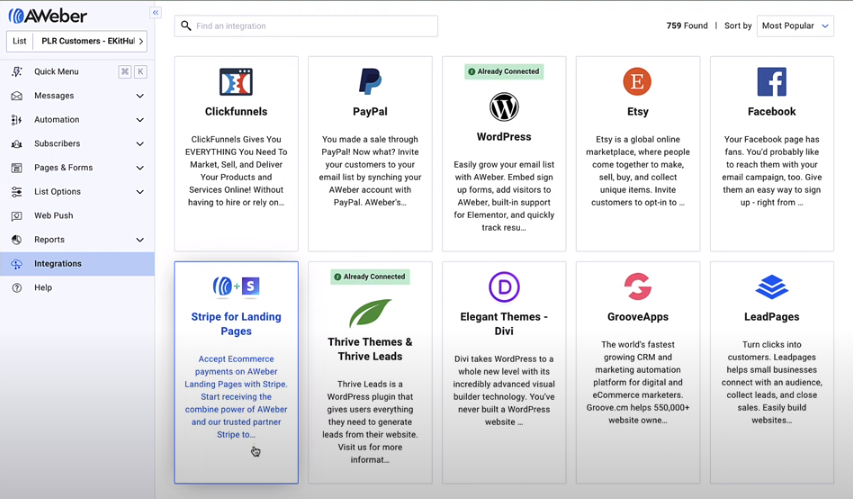 And then go down to Stripe for Landing Pages, accept ecommerce payments on Aweber landing pages. To keep it short, you just click on connect and then you just log into your Stripe account and then click continue.
So in this video we have demonstrated:
how to create and edit a landing page.
how to add a product.
how to connect to your landing page to your list.
how to connect to Stripe.
Thank you for watching the video and please subscribe to our channel.
What To Do Next: Get a FREE Report & Join Fast & Simple Course Creation
If you'd like to dig deeper into high-value course creation, we have a report you Plus, you can also join us for our intensive course creation program with all the guidance to make a hot selling course offer…including all the templates and guidance you need.
#1: Grab a FREE Boost The Value of Your Course Report
If you're selling courses or coaching program, it's easy to get your clients BETTER results and to charge a premium for your programs with the simple addition of printables. And when they get better results, they are more likely to come back for more and tell others about you.
This report has 17 ideas for incorporating printables into a program or course you don't want to miss.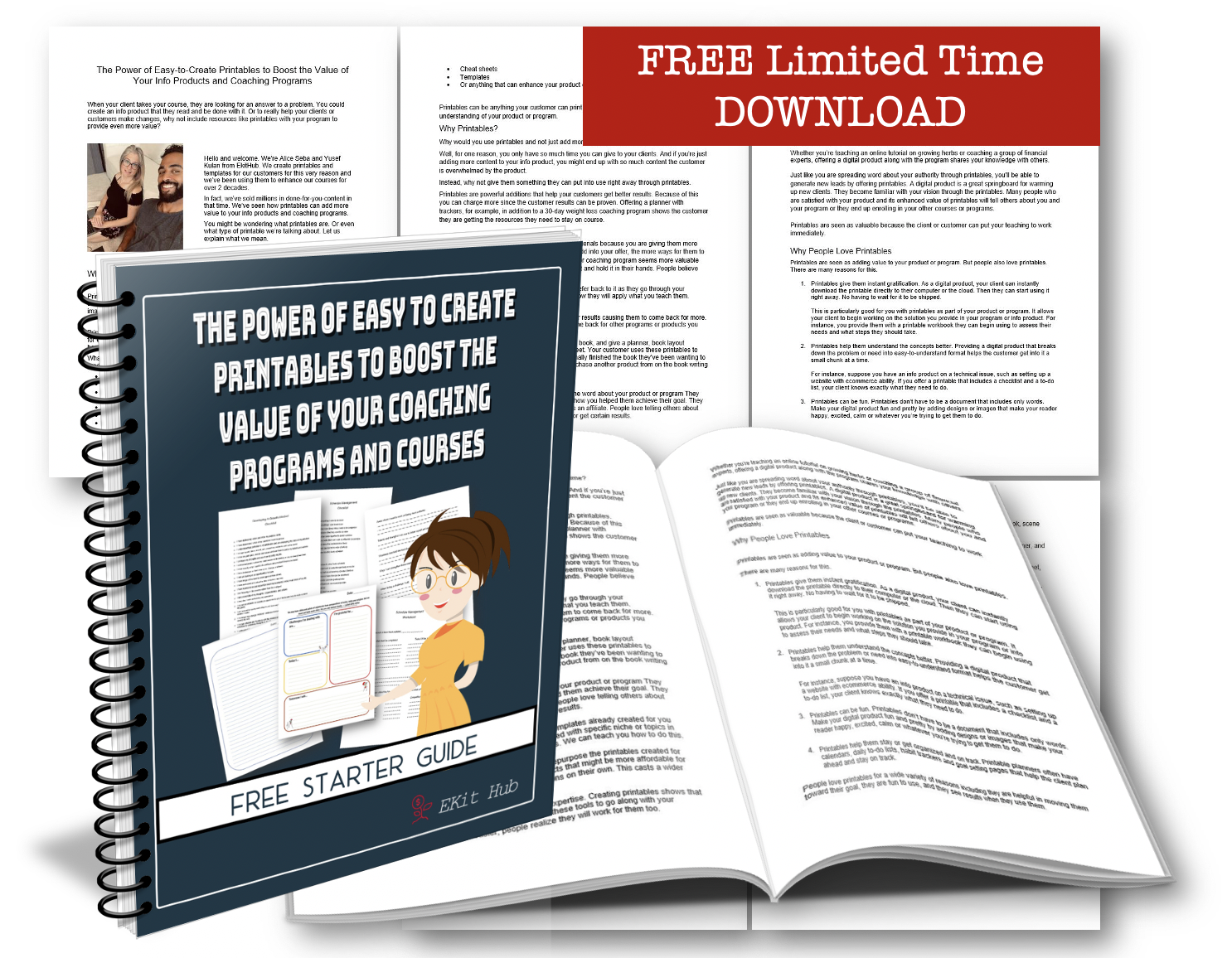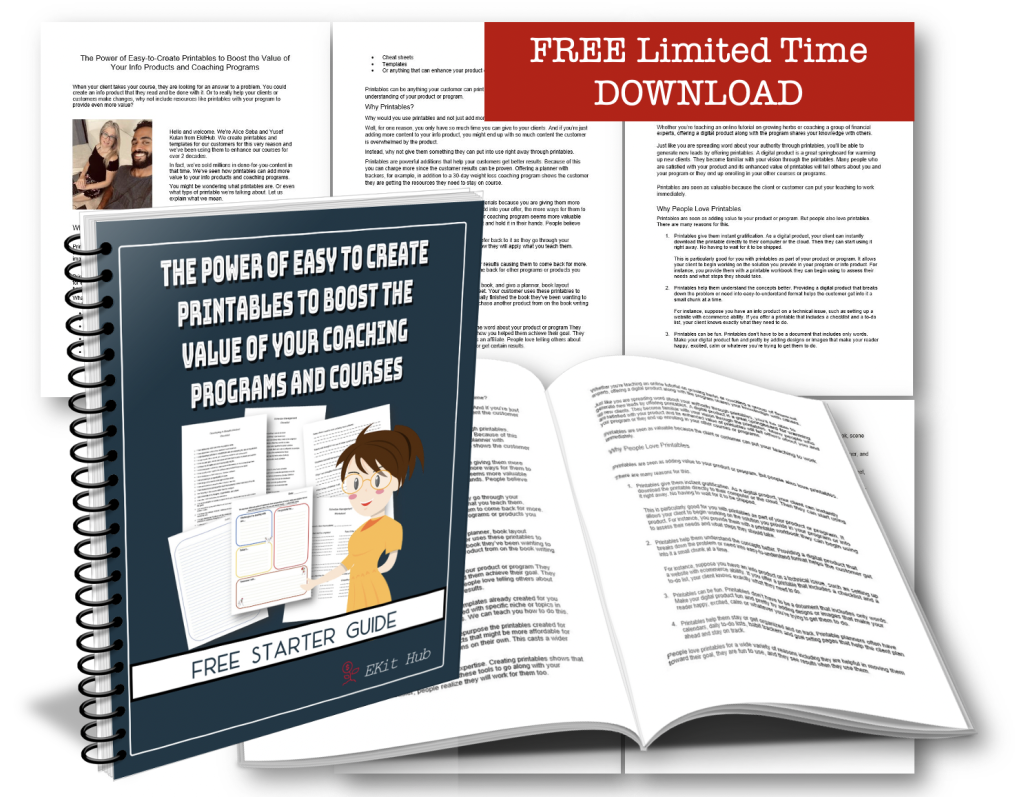 Click here to get the FREE Power of Printables Report
#2: Get Instant Access to the Fast & Simple Course Creation with the Power of Printables Intensive Program
Eliminate procrastination AND streamline the course creation process so it's fast and SIMPLE. Join us for this 4-week intensive program.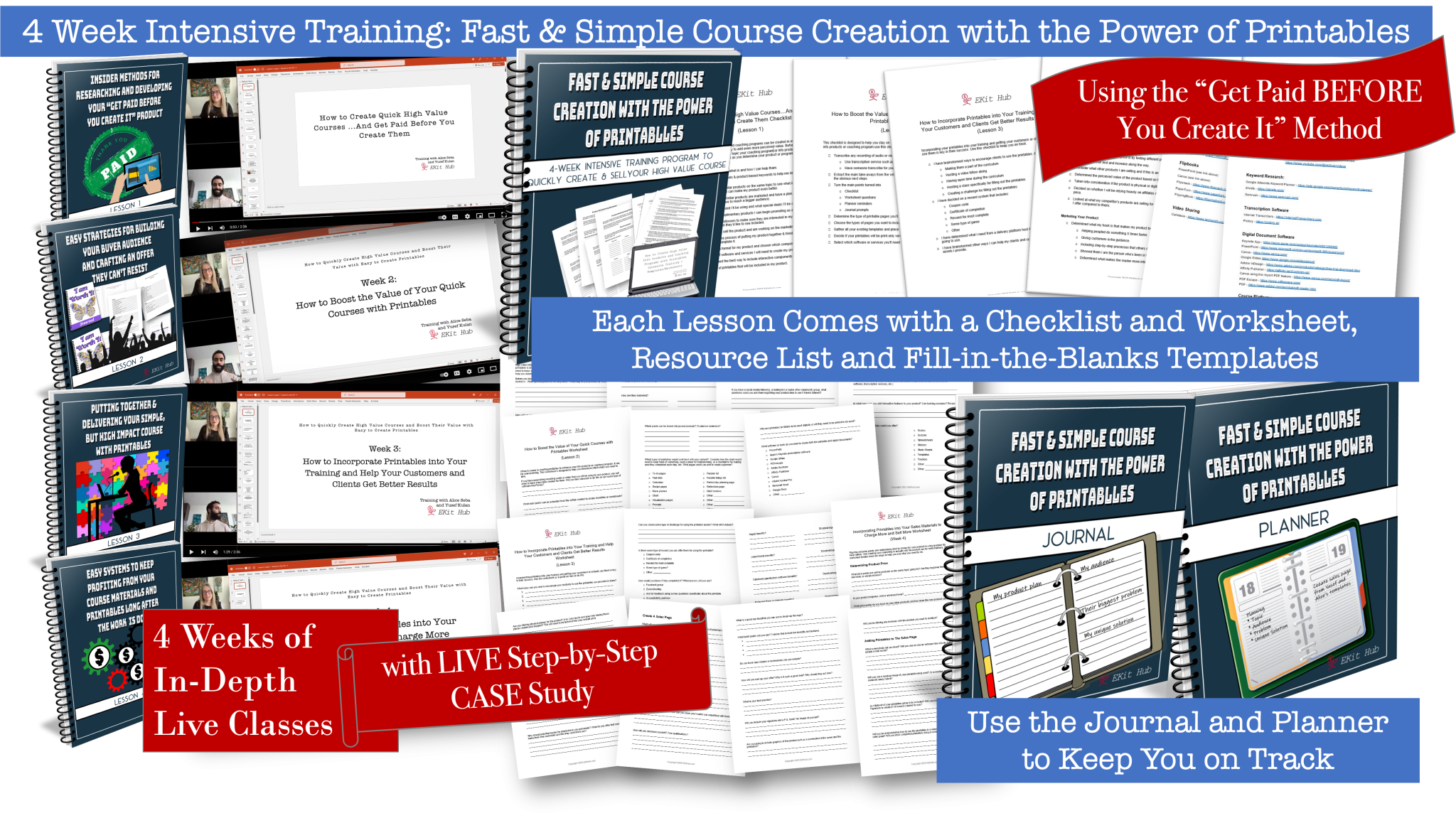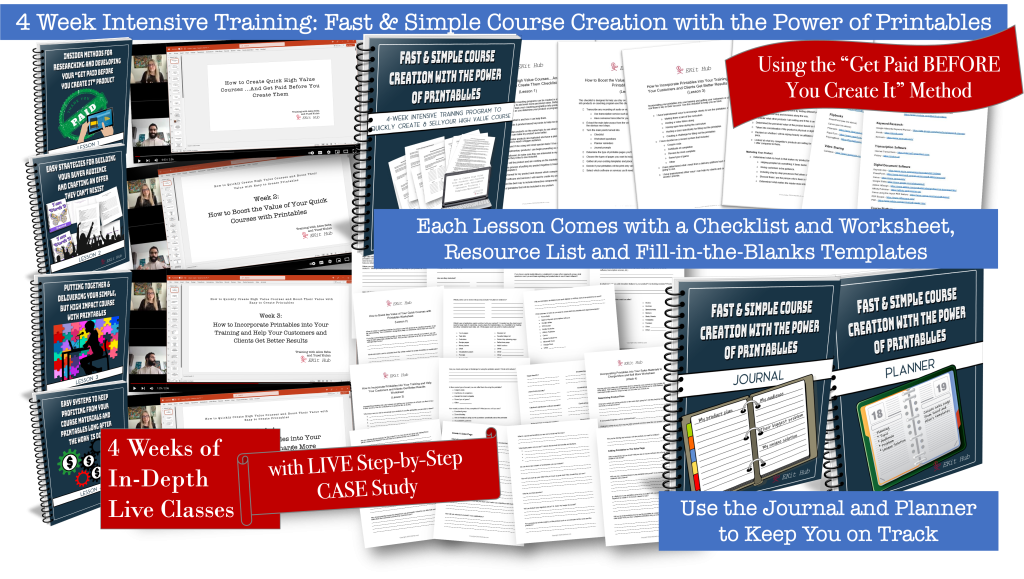 Click here to Access the Course + Templates
This digital world we're living in is a HUGE gift that allow you to earn a living through the power of fast and simple course. Be sure to take advantage of the report and join us for the program. We can't wait to work with you!
To your publishing success,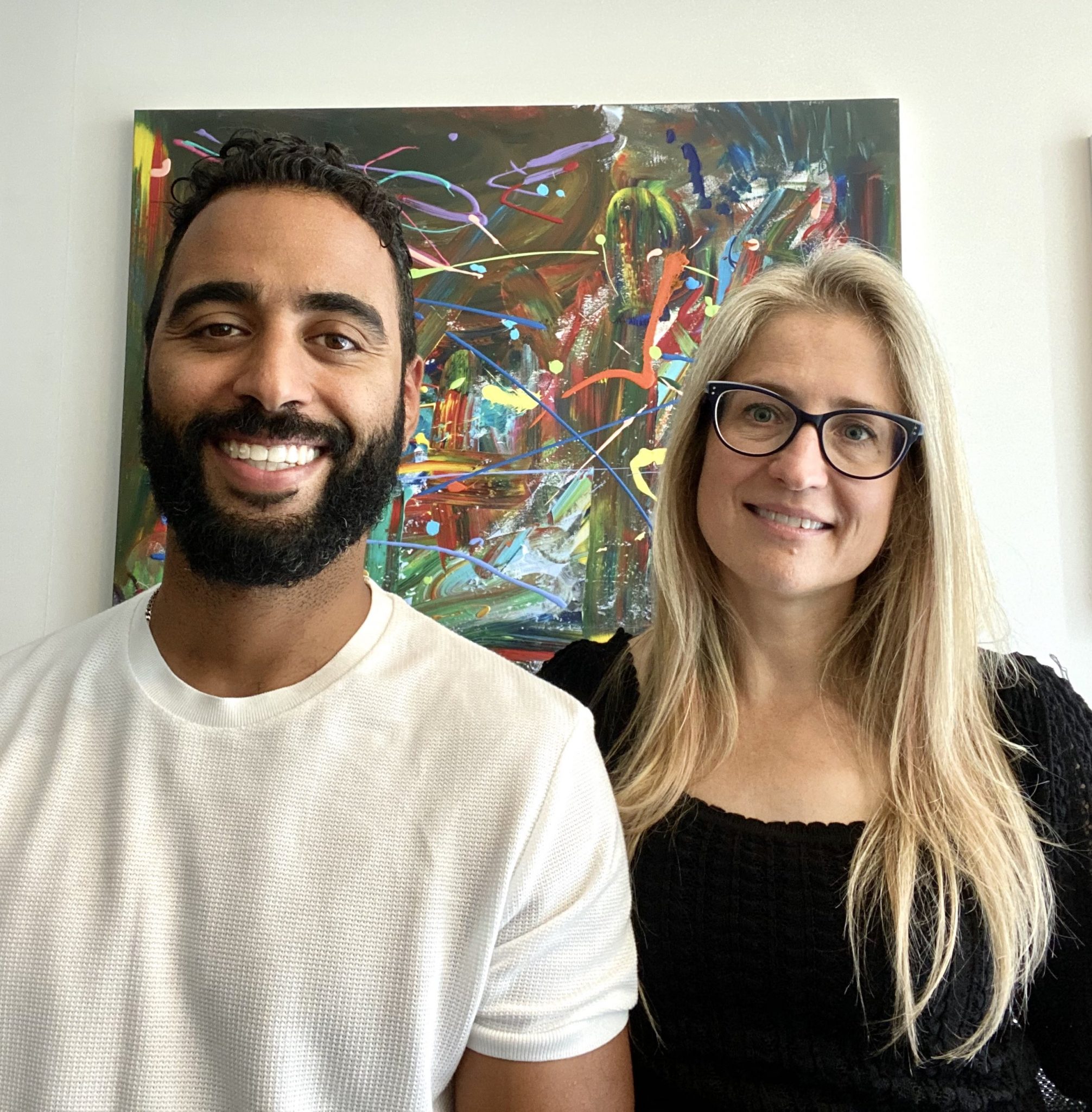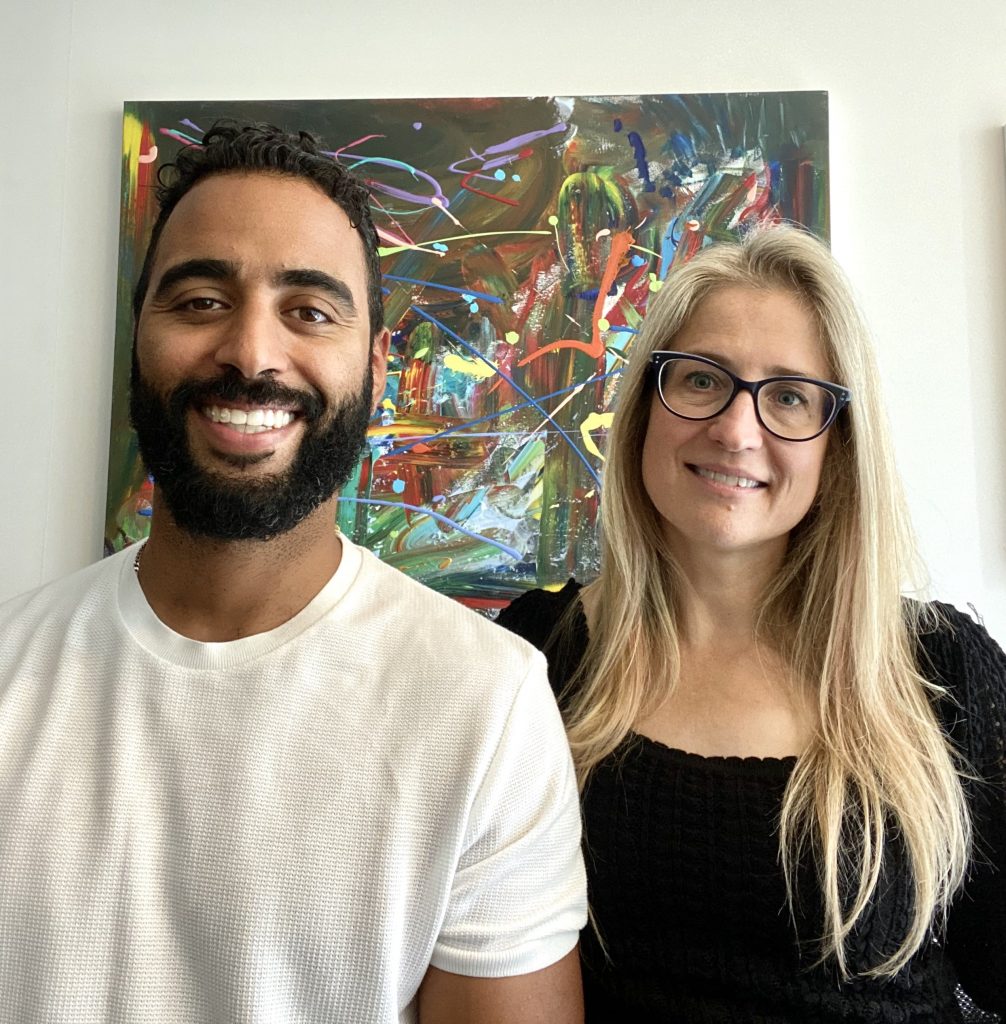 Yusef Kulan and Alice Seba
Your Partners in Easy Product Creation at EKitHub.com