Click here to subscribe to our YouTube Channel
If you're creating a course, a Facebook Event is a perfect tool for promoting it. You can create buzz and reach new audience with your event page, making it a very valuable promotional tool.
In the above video, Yusef demonstrates how to create a landing page with Aweber, so you can sell your course. This video is one of the extra tutorials created for our Fast & Simple Course Creation students. We talk more about promoting your event page and even have included a case study in our Fast & Simple Course, so be sure to sign up if you'd like more.
We hope you'll find it useful. Watch the video above or read the tutorial below.
Tutorial for Creating a Facebook Event Page to Promote Your Course
This tutorial is an abbreviated version of the video. The video has a more detailed in-depth explanation of this task.
In this video, I'm going to show you how to set up a live event in your private Facebook group. So the first thing that you need to do after logging in is go down and click where it says "Write something …"and a window will pop up.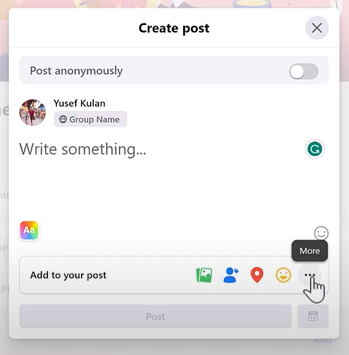 Go down to the three dots at the bottom right corner. Once you click on it, you get multiple options. The one that you need to go with is the Live Video option. Once you click on it, a window will open up. It will give you two options, go live or create a live video event. Click on live video event.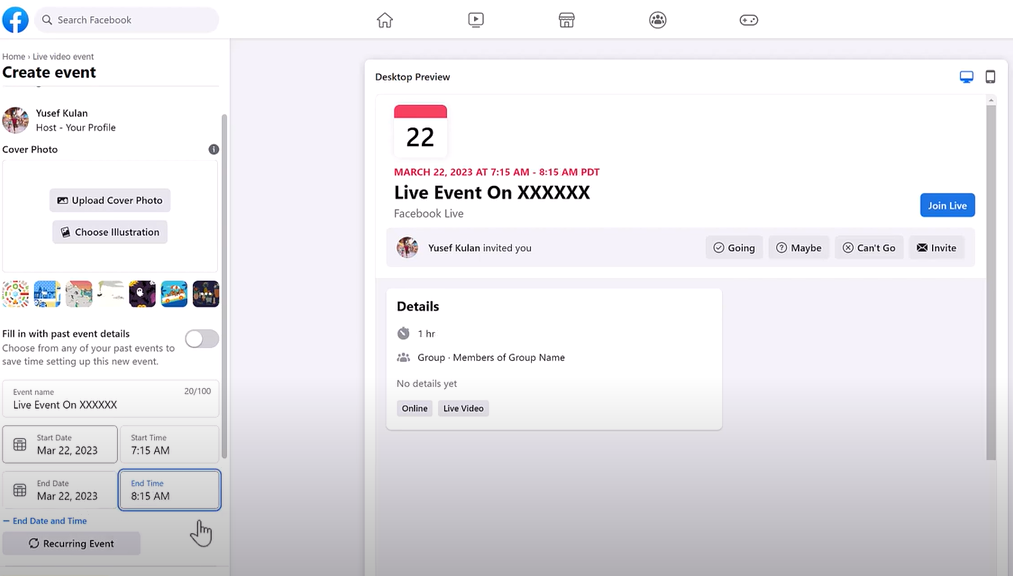 On the left-hand side – Create Event – you can name your event, decide the date, start time and duration.
Next, add a description that pertains to your live event; in the image above, this is how the invitation will look on a desktop. You can upload a cover if you want to; just click on the Upload Cover Photo button. Now you have completed this section and you just click Next.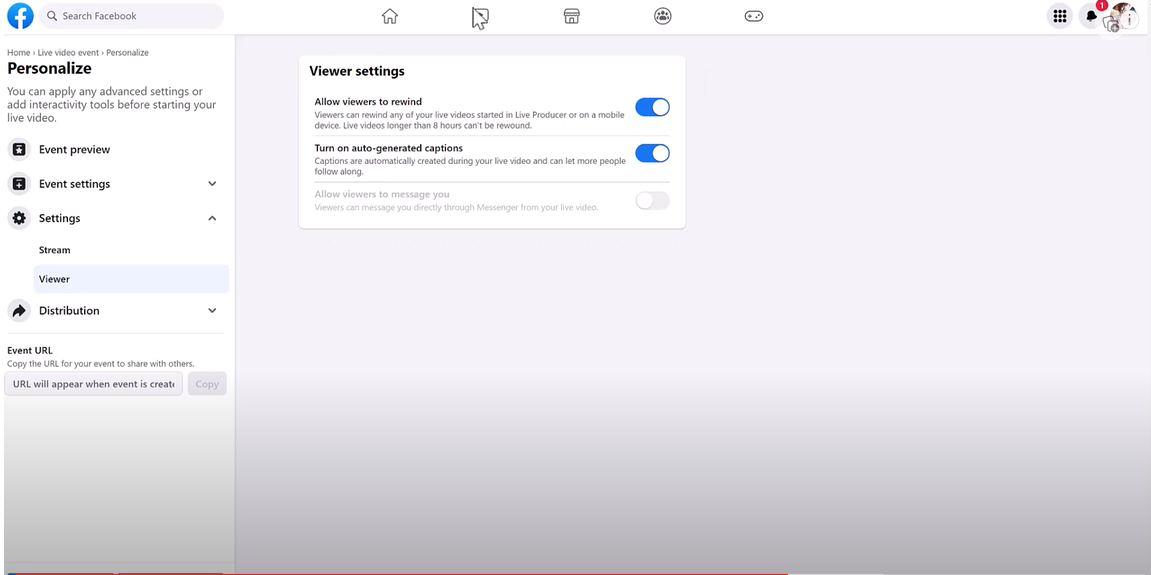 So in this section you personalize your settings for your live stream. You can apply any advanced settings or add interactivity tools before starting your live event.
As far as adding an additional co-host, they need to be a member in this private group in order to be added, and once they become a member, then you can just type their name. And then you'll find them. When you click save, they will be sent their own cohost invitation.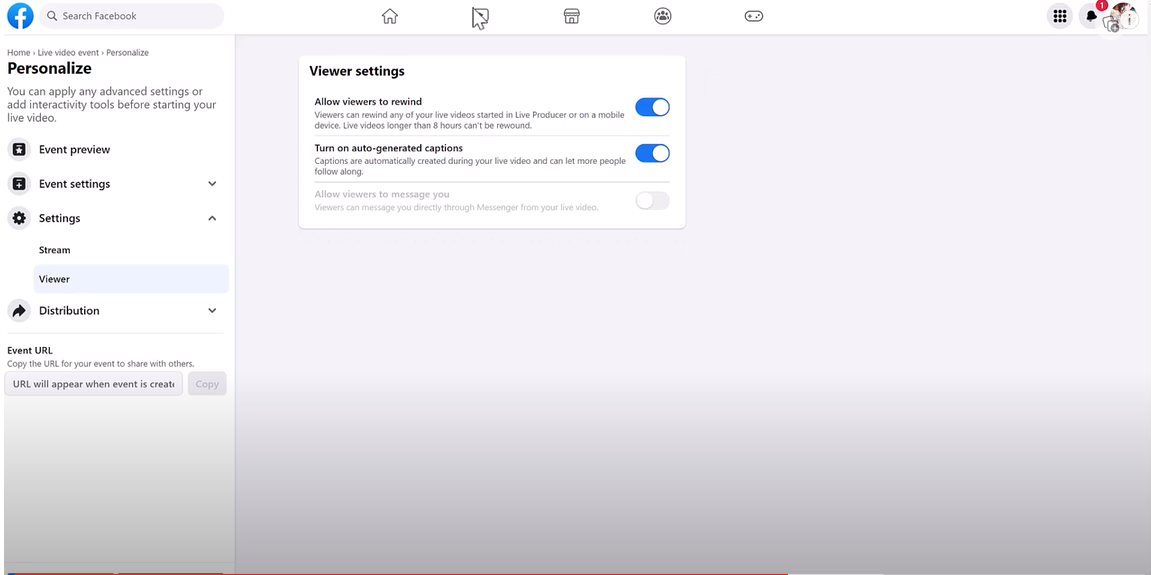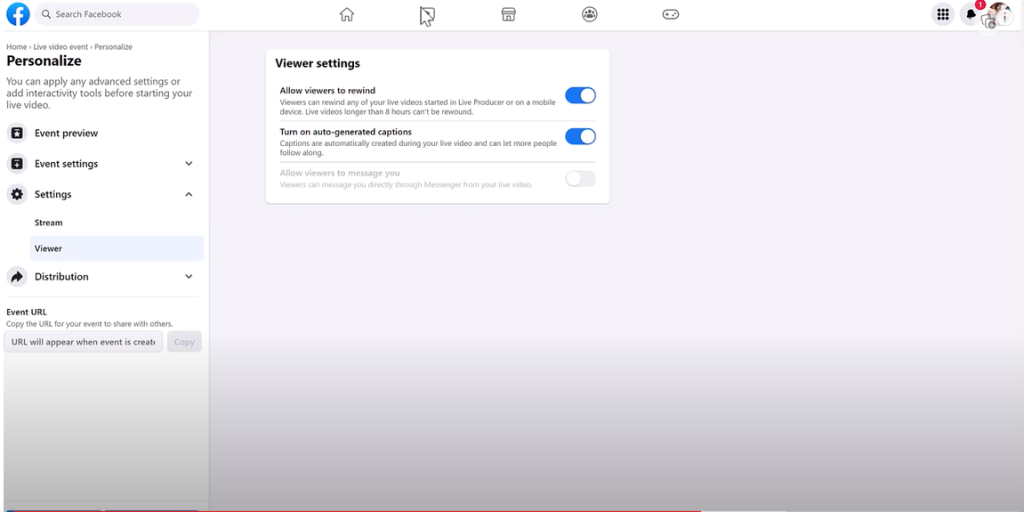 The next step is to personalize settings. So there are two different settings – one for stream, one for viewer. So in the stream setting, the first thing is turn on the Allow encoder to end stream.
Stream latency is a time delay between your camera capturing a moment and the moment being shown to viewers. I personally leave it set to auto, but you can read about the other options available. You don't have to do an actual live event, you just do an event for you only and then experience all the different options and see which one actually fits you best.
Next is Viewer Settings. There are three settings. Turn on the first two – Allow Viewers to rewind and Turn on Auto-generated captions. The Distribution section is not clickable yet.
Toward the bottom on the left-hand side is the Event URL. It says copy the URL for your event to share with others, but this one will be available as soon as you create the event. We haven't created the event but we're going to do it now by just clicking the Create Event.
Next we are getting a message saying the event was successfully created. So you have two options: return home or set up live video. Under set up live video, we're going to use the webcam option which is easy and simple. It uses the webcam on your laptop or your computer. And then you get to choose the camera and your microphone.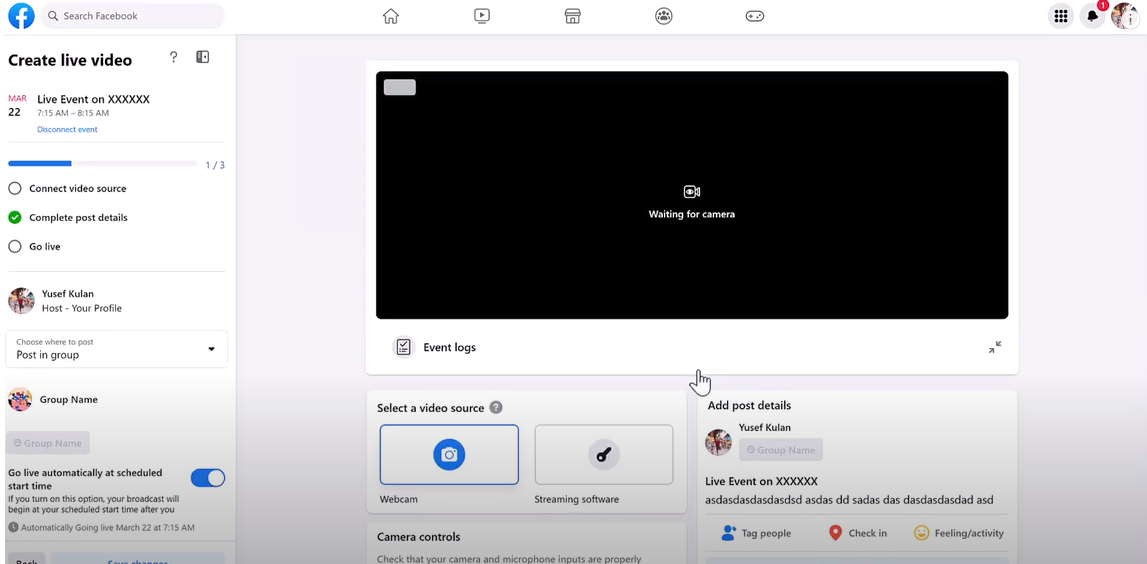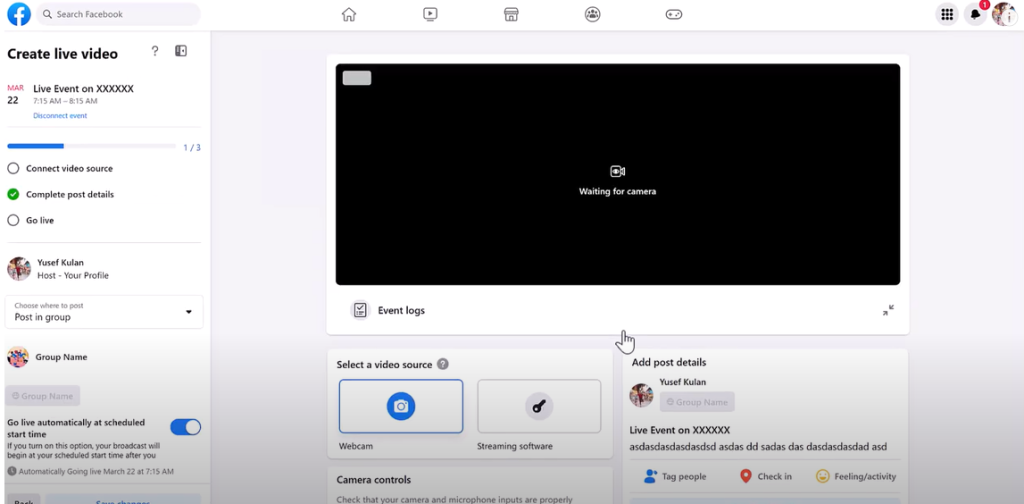 Here is where you can start your capture. You just click on it. And choose which tab from the list you want to screen share.
So now you have the live event; you've connected your video source up here; you've completed Post details. Now the only thing that that is left is to go live.
One final task is to choose where to post the live events. Since you created it on your private page, it should automatically be there, but just in case it isn't. Click on Select Group and find your group name.
Find the event URL, copy it and share with the people you want to attend your live event and you're done.
Please like, subscribe and leave a comment below if you have any questions that you would like me to get to. Thank you.
What To Do Next: Get a FREE Report & Join Fast & Simple Course Creation
If you'd like to dig deeper into high-value course creation, we have a report you Plus, you can also join us for our intensive course creation program with all the guidance to make a hot selling course offer…including all the templates and guidance you need.
#1: Grab a FREE Boost The Value of Your Course Report
If you're selling courses or coaching program, it's easy to get your clients BETTER results and to charge a premium for your programs with the simple addition of printables. And when they get better results, they are more likely to come back for more and tell others about you.
This report has 17 ideas for incorporating printables into a program or course you don't want to miss.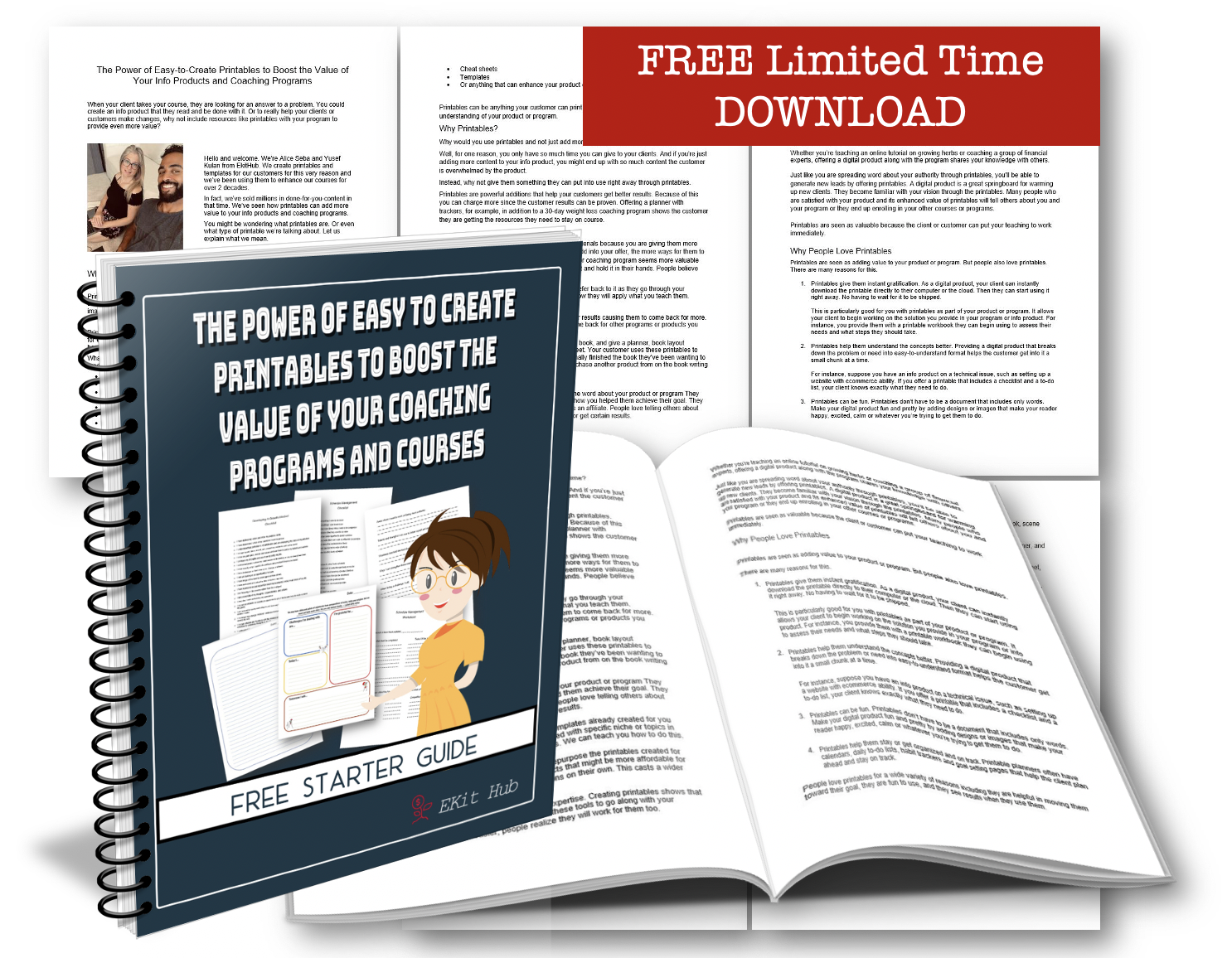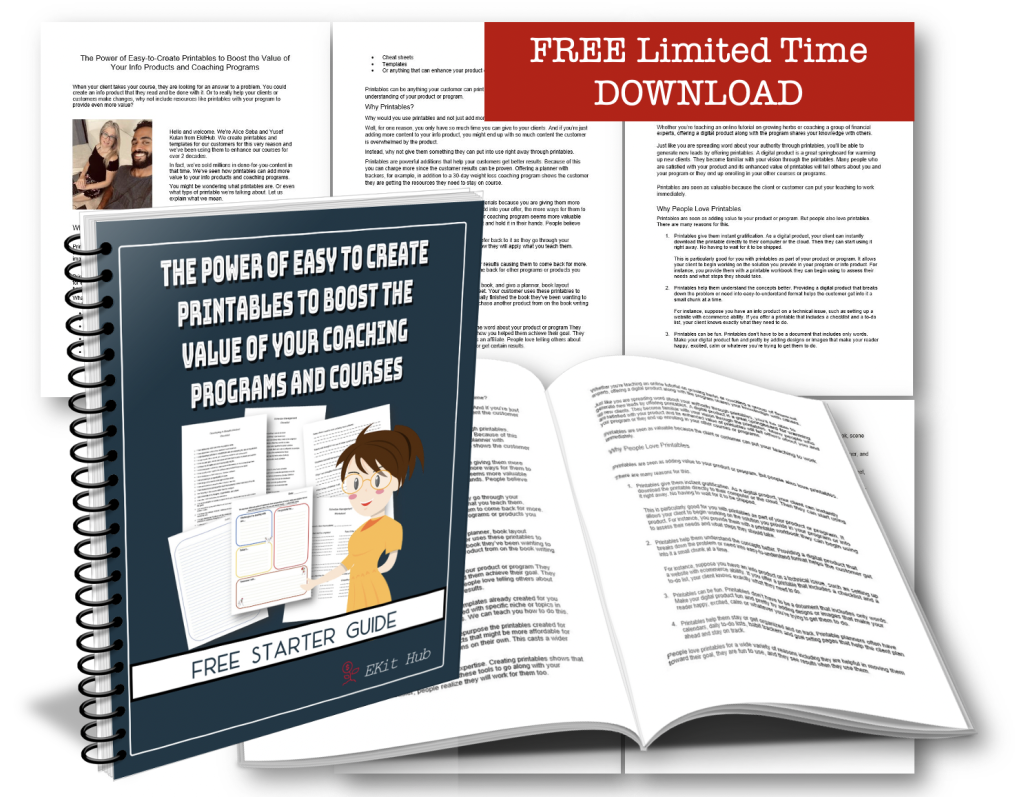 Click here to get the FREE Power of Printables Report
#2: Get Instant Access to the Fast & Simple Course Creation with the Power of Printables Intensive Program
Eliminate procrastination AND streamline the course creation process so it's fast and SIMPLE. Join us for this 4-week intensive program.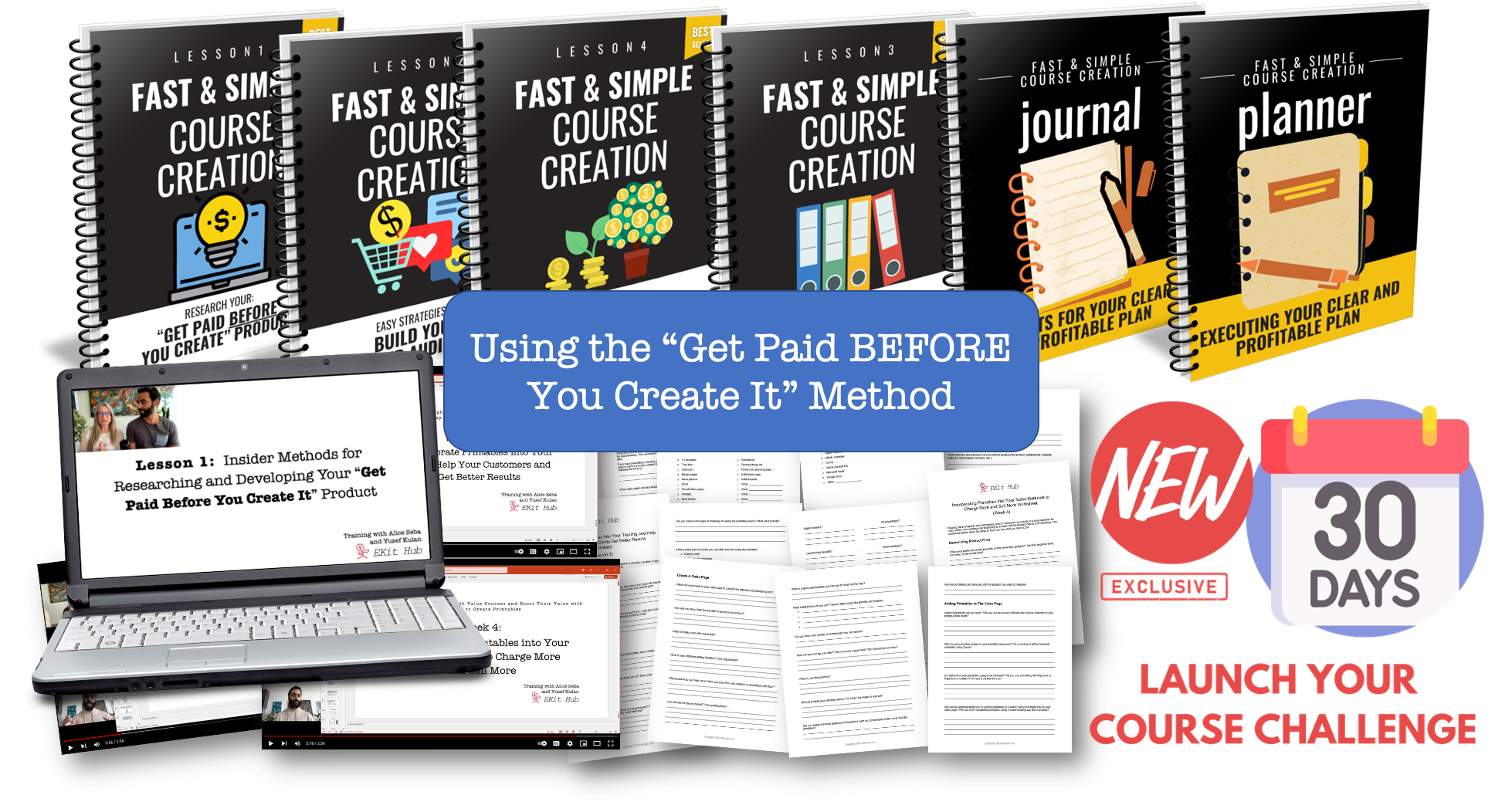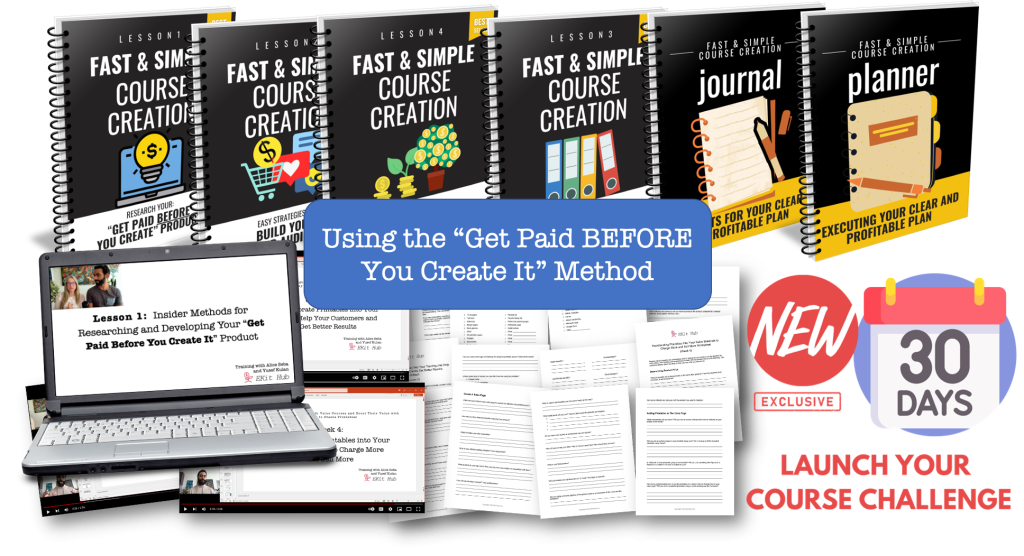 Click here to Access the Course + Templates
This digital world we're living in is a HUGE gift that allow you to earn a living through the power of fast and simple course. Be sure to take advantage of the report and join us for the program. We can't wait to work with you!
To your publishing success,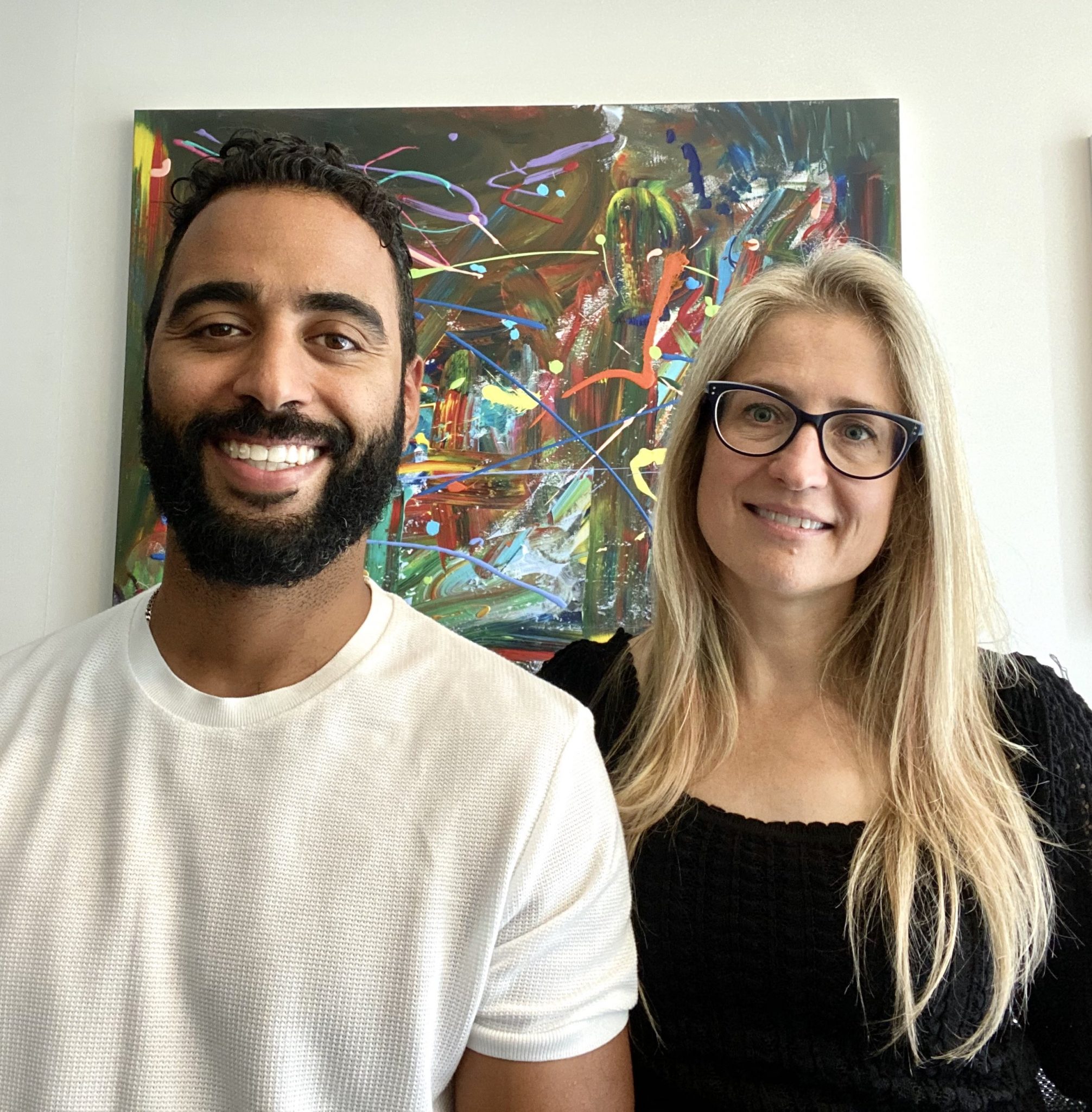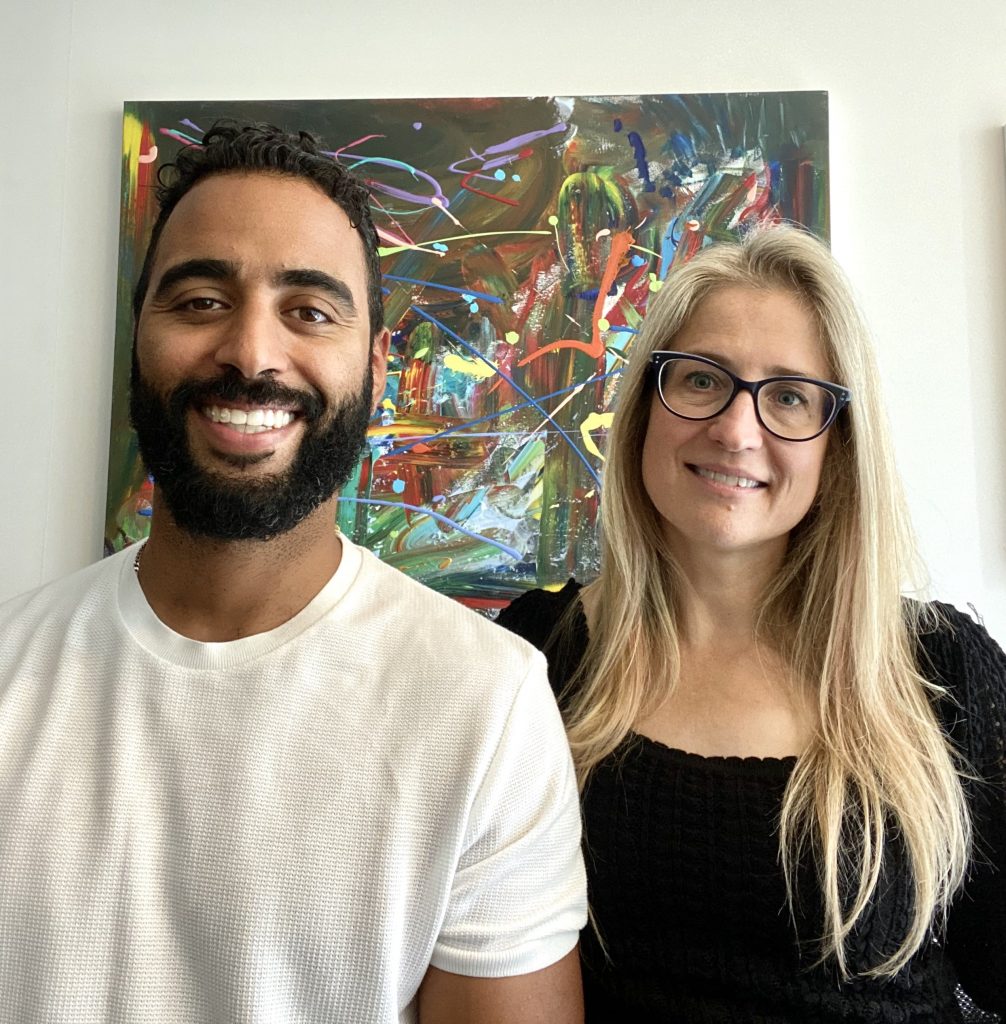 Yusef Kulan and Alice Seba
Your Partners in Easy Product Creation at EKitHub.com