Click here to subscribe to our YouTube Channel
One of the most rewarding and lucrative products you can create and sell (with almost NO product creation skills) are printable journals. They are relative easy to create and are always in big demand.
This post will help you get started and includes plenty of resources to make it easier to dive right in. Consider this your go-to resource for what you need to know to start creating, selling, and promoting journals that inspire creativity, self-reflection, and personal growth.
Whether you're a coach who wants to add value to their offers, an aspiring entrepreneur or a passionate journal enthusiast, this post will equip you with the knowledge and tools to turn your love for journals into a successful business venture.
The market for journals is diverse and ever-expanding. People from all walks of life, ranging from artists and writers to professionals and self-improvement enthusiasts, are embracing the power of journaling. With its immense potential for personal growth, stress relief, and creativity, the demand for unique and thoughtfully designed journals continues to rise.
5 Steps to Get Started with Selling Printable Journals
Let's start with a quick overview of what's involved with creating and selling your journals. We'll also share some resources and additional tutorials along the way. We hope you'll find them helpful.
Step 1: Conceptualization and Design
Decide on the purpose and target audience for your journals. Will they be general-purpose, specialized (e.g., bullet journals), or themed (e.g., travel journals)?
Determine the size, format, and layout of the journal, including the number of pages.
Design the cover, interior pages, and any additional elements like prompts, quotes, or illustrations.
Side Note: Get Started FASTER with Commercial-Use Journals & Templates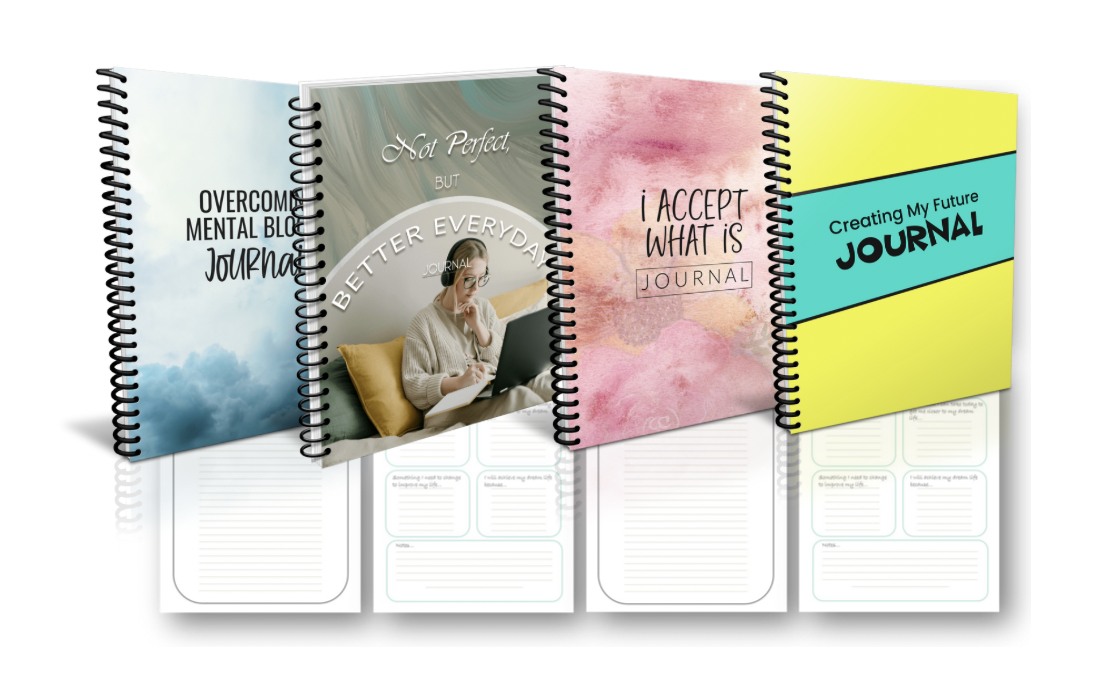 You can also cut your workload dramatically and pick up done-for-you journals to use as templates for your commercial use projects in our ShopEKits shop.
We also offer a 40% volume discount when you purchase 5 or more journals. Just add the journals to your cart and the discount is automatically applied. Click here to browse our journals and pick the best ones for your project.
That will make Step 2 much easier.
Step 2: Product Creation
Write or compile relevant content for the journal, such as writing prompts, organizational tools, or informative sections. You can create your own, use tools like ChatGPT to brainstorm and use the prompts we've included in this guide.
Will they be more in-depth guidance to improve a certain skills, mindsets or to accomplish certain goals (these ones will command the highest prices)?
Consider incorporating unique features or sections that differentiate your journal from others in the market…make sure this differentiation is clear in your marketing too. Basic journals can be hot sellers, but again, ones that are for a unique purpose and deliver better results for your customers can command much higher prices.
You can design your journal, using simple tools like Microsoft Word, PowerPoint or Canva. It's not complicated to put a simple, but powerful journal together.
How to Use AI Tools to Come up with Journal Prompts
The video below includes a number of tips on using ChatGPT on enhancing your content projects. If you want to skip to the tips on creating journal prompts, go to the 6:38 mark. But if you watch the whole thing you'll get ideas for enhancing content to your unique niche, creating captions for your graphics, creating landing pages for your printables, monetizing your content and more
Click here to subscribe to our YouTube Channel
Step 3: Printing and Binding…or Prepare Your Documents for Digital Download
If you're going to sell digital printable journals, the process is quite simple. You can turn your document into a PDF or another useful format.
If you want to ship your journals to companies, find a reputable printing company that specializes in book or journal printing. There are many print-on-demand companies that connect with various platforms like Etsy, Amazon, Shopify and more. They will fulfill your orders as you make sales. No need to keep an inventory or pay hefty upfront costs. It's actually quite a simple process. You may want to check this video for a list of Top 10 Print-on-Demand companies. You can also find the links to all the companies in the video description to make it easier for you to do your research.
Click here to subscribe to our YouTube Channel
Step 4: Get Selling!
Determine your distribution channels. You can sell directly through your website, use e-commerce platforms, or approach local retailers for consignment or wholesale opportunities. Don't worry if that sounds overwhelming, these days you can easily create an online store or utilize existing marketplaces to showcase and sell your journals. You can use platforms like Etsy, Amazon, Shopify and more.
Develop your marketing strategies, including social media promotion, collaborations with influencers or bloggers, or attending trade shows or local events to increase awareness and reach.
Part 5: Repeat and Expand:
Collect feedback from customers and evaluate the market response to refine and improve your journal designs and figure out what new areas you want to enter.
You could expand your product line by introducing new journal variations, limited editions, or related stationery items to attract a broader customer base.
Considering teaching classes (online or in person) to teach people how to use your journals, accomplish their goals and develop personally and professionally. If you'd like an introduction to this, get a free guide here. It will even show you how to get paid BEFORE you create your journals or other printables.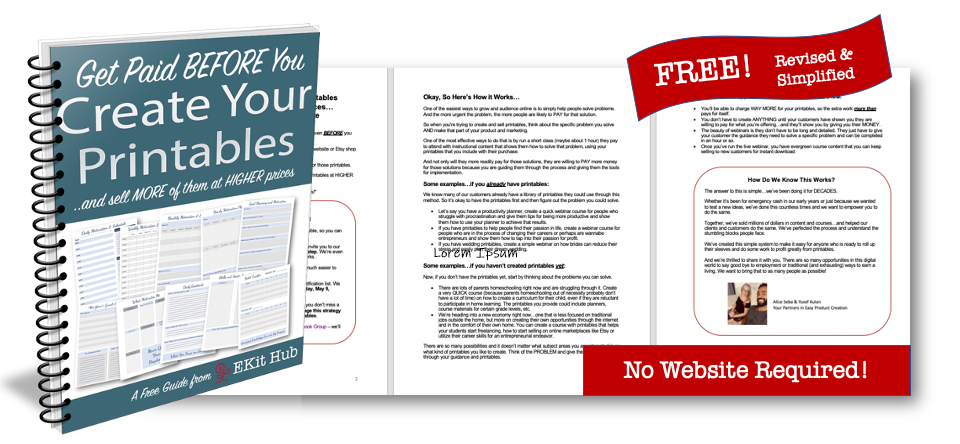 Click here to get the free guide we mentioned above.
That's just a quick overview. If you're a self-starter, that's probably enough to get you rolling. But if you'd like helpg filling in some of those blanks, we've got you. Be sure to pick up your Journalpreneur Packages with Templates to make it even easier to get started.
What to Do Next: Get the Guide and Templates to Become a Successful Journalpreneur!
Alice's Team at PLR Finders has put together a comprehensive "Become a Journalpreneur" package that includes everything you need to get started creating and selling journals.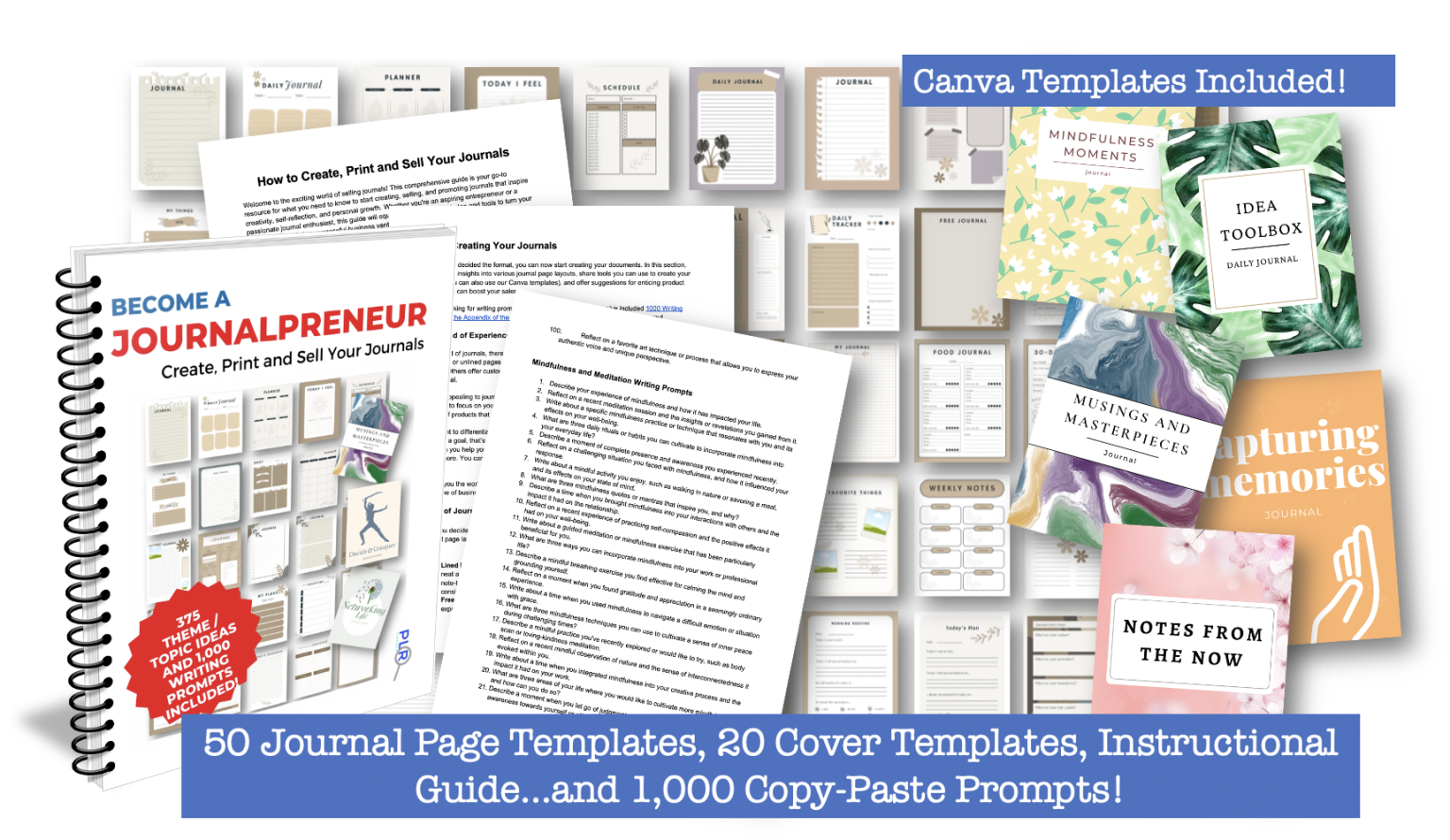 Click here to Become a Journalpreneur
Grab it Now for Instant Access To:
An instructional guide for creating, selling and marketing your journals
100 theme ideas for your journals
250 done-for-you journal titles
1,000 copy-paste journal prompts
50 done-for-you journal pages in PNG and PDF format
20 done-for-you journal covers in PNG and PDF format
Canva templates for all journal page and cover templates
Complete "Attract Your Journal Buying Audience" BONUS
Click here for complete details and instant access.
That will certainly help cut your learning curve and workload in creating your own journal empire!
To your publishing success,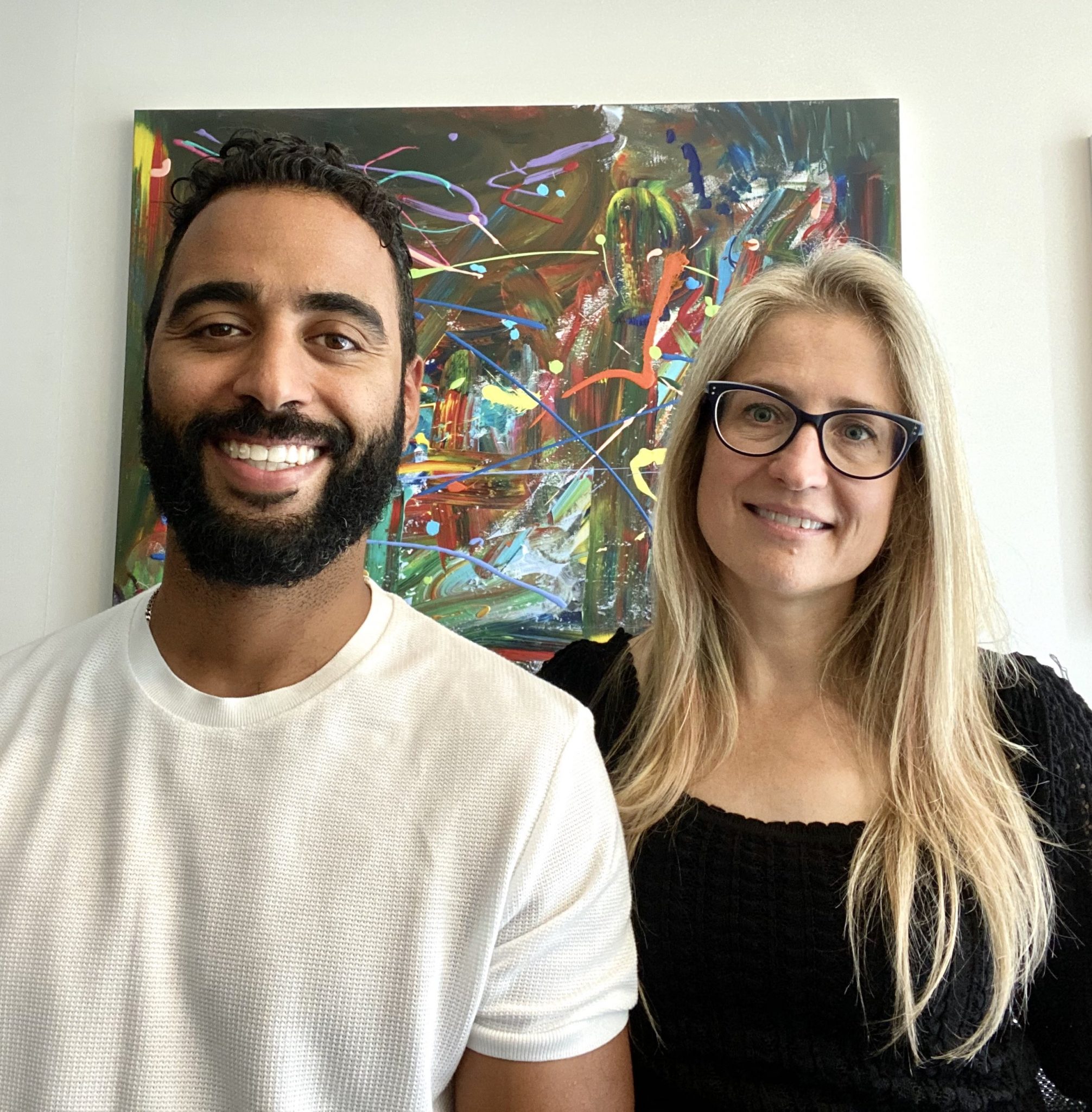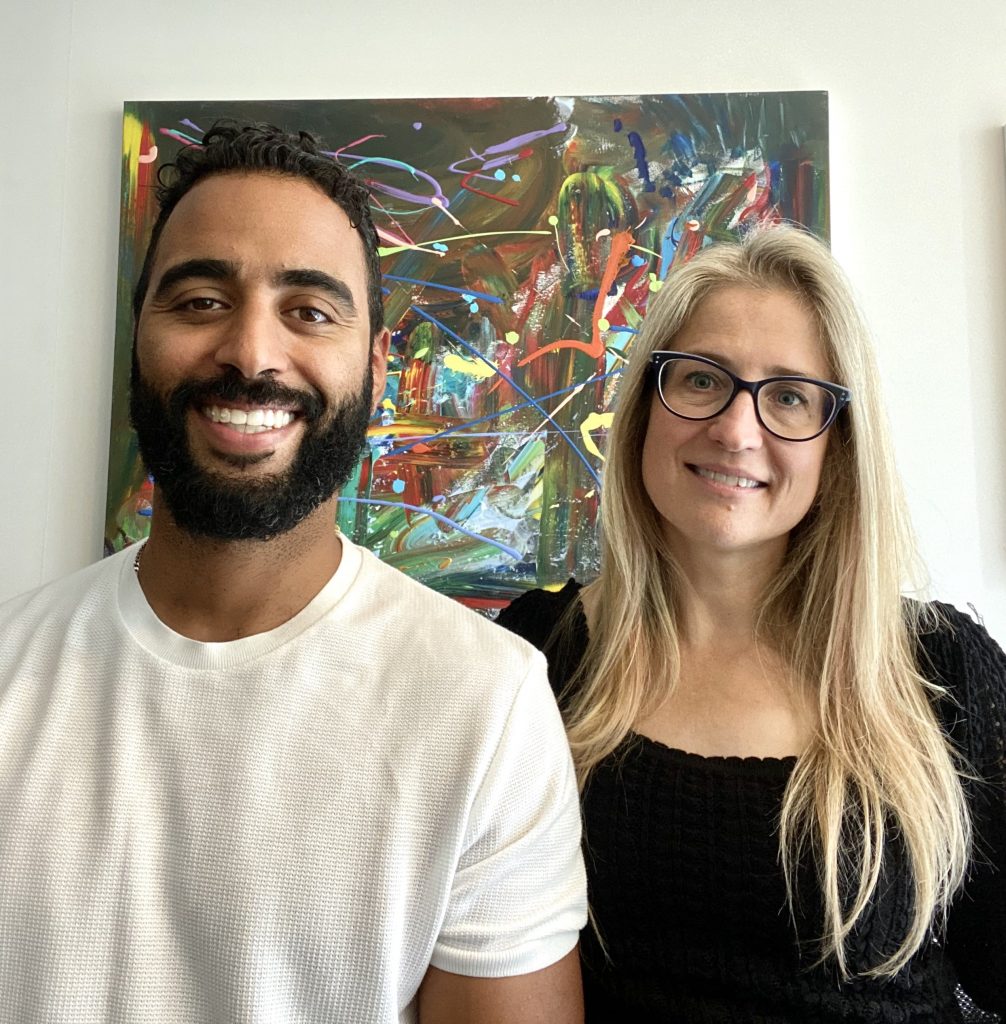 Yusef Kulan and Alice Seba
Your Partners in Easy Product Creation at EKitHub.com