Click here to subscribe to our YouTube Channel
You've taken the time to create a high impact course that you know your students will benefit from…or perhaps, you're still in the planning stages of your course. If so, we can help with that.
But how do you get students? In our Fast & Simple Course Creation program, we share plenty of strategies for building your buyer audience…and the fact of the matter is…
Without traffic, you don't have students or sales.
But you don't want just any traffic. You need to attract a steady stream of relevant traffic filled with people who will likely be interested in your course.
Here are 12 ways you can get targeted traffic to your course.
1. Your Blog
Create relevant content that your target audience would be interested in. Optimize it for keyword phrases to boost your search engine traffic. Share it with your email subscribers, social media followers and get your affiliates to share the posts as well.
The goal is to give the reader useful content they can take action on, but they could get better results with that action by signing up for your course.
HINT – this blog post is such a promotional tool for our own course. We're providing you with useful information to build traffic to your course page, but our complete training includes full training on creating a simple, but high impact course while you grow your buying audience. In addition, we have the templates, worksheets and checklists that make it easier to take action. PLUS, we have built in accountability to get things done with our 30-day challenge.
We're big fans of practising what we preach and you'll see that in almost everything we do. We teach it, because we do it. And we do it, because it WORKS.
Now let's continue with the traffic generation ideas…
2. Social Media
Social media is by far one of the most popular ways to get traffic, but it can also be a huge time stealer if you don't take control of it. You want to be sharing content and answer questions but not spending endless hours doing it.
That's why, we recommend a rigorous compaign of reusing and repurposing content. You definitely want to tailor your content to specific social media audiences…but you want the content you create to work for you over and over again.
Also be careful to balance linking to your course. First off, algorithms often may work against you when you consistently post links to outside links. But more importantly, your social media is SOCIAL…you want to craft your content as a conversation.
That said, you will be frequently mentioning your course while providing helpful content…but you may not always link to it. It's the frequent mentioning that warms your followers up to getting more help from you. They keep getting good advice and your course stays in their mind because you keep mentioning it.
You can use Facebook, Facebook Groups, Instagram, X.com, Pinterest, LinkedIn and any social media platform to build a relationship with your audience and invite them to your course.
3. YouTube
YouTube is still one the #1 best places to share videos. Add to that, YouTube is quite generous to publishers who promote their own products and links…so it's an opportunity to be a bit more self-promotional. That said, you still need to provide tremendous value in your videos.
You can also check out other video sharing sites like Vimeo and more. You can also explore short form video on YouTube Shorts, TikTok, Instagram and Facebook Reels. And of course, explore the options of doing Live videos through YouTube, Facebook, Instagram and more.
4. Quora
Quora is a very popular question and answer platform, where you can answer questions related to your niche. You can put a link to your course in your profile. You are also permitted to put links in the answers you post, but do that very carefully and be sure to share a wide variety of relevant resources in the various answers you posts.
Quora has the added benefit of helping you keep a finger on the pulse of what people want to know related to your niche. Plus, as you answer questions, you are creating content that you can then use to incorporate into or promote your course.
5. Email Marketing
At all times, you should be growing your mailing list. As various platforms try to monopolize your followers attention by controlling algorithms that take them away from your content, you want to bring as many of your followers to your own email list.
Add to that, email is still a highly commercial medium, so it allows for stronger product pitches that are more likely to convert to new paying students.
Offer free gifts related to your course in order build your subscriber list. For example, it could be a report, a short video, worksheet or checklist. Then, deliver other useful information that empowers them to take action, but also shows them that signing up for your course is the best way to achieve the best results.
6. Guest Posting
In addition to posting to your own blog, approach blogs with larger audiences and ask to post extremely helpful content in return for a link back to your course sign up page in your bio.
In some cases, you may be able to repurposed content or for blogs with bigger potential, you will likely want to create something completely original for them…so they are more likely to yes to your blog post.
7. Free Webinars
A live audience on a webinar is an extremely powerful tool in getting more sign ups for your course. Use the same approach as you would for other content…teach them something very relevant to the problem your course solves, but show them how joining for the paid course will help them achieve better results.
In addition, running free webinars are a great way to build your list. People readily opt-in for high value free events, so be sure to offer yours!
8. Paid Ads
You can run advertisements on different platforms for your online course. You could do ads on Google, Facebook, Instagram, YouTube, X.com and more.
Of course, there are many things to learn about the intricacies of the various platforms, targeting the right audiences and creating the right budgets, but these are skills worth learning. You may find different success in promoting your paid course directly or having people sign up for your free offer and then following up with them to get the paid product. Choose one platform and campaign type to start and perfect your offer, then build on that.
9. Podcasting
Podcasting is a unique traffic source that allows you to advertise to your audience no matter where they are listening to you from. A podcast creates a loyal fanbase that have a reason to come back every week. You can answer questions as an expert, have guests related to your niche, or keep listeners up to date on all the developments in your niche.
Teach potential students about your topic on your podcast. Ask them to join your list (remember, ALWAYS grow your mailing list) by sending them to the free gifts related to your course. You can also include advertisements for your online course during the podcast. Make your podcast available on platforms such as iTunes, Spotify, YouTube and more to reach the most people.
But of course creating a podcast is a big undertaking not to be taken lightly. There are options to create limited series podcasts, so you don't have to publish on an ongoing basis. You can also choose to forgo the the creation of a podcast altogether and get interviewed on one instead, which is traffic generation technique #10.
10. Get Interviewed
Instead of setting up a podcast yourself, a great way to drive traffic to your course is by being interviewed on podcasts and by other entrepreneurs on some other platform such as on their Facebook Live Stream. Do some research to find podcasts and others related to your topic and who have an audience that would be interested in your course. Send them a personalized message introducing yourself and explaining why you think you would be a good fit for their show, webinar, or event.
During the interview, add plenty of value to their listeners. Don't make the interview a sales pitch for your course. At the end of the interview, tell them how they can learn more about your courses and share the link to the course or free gift that will allow you to grow your list…and then follow up by email.
11. Leverage Micro Influencers
You've probably heard of influencers of social media. But do you know about "micro" influencers? They are the businesses or individuals that have a following between 1,000 and 30,000 people.
These micro influencers charge reasonable amounts for their services, making influencer marketing affordable even to new course owners getting into the online game. They reach a lot of eyes and ears. He can persuade his audience to buy a product they have experienced – of course they should be transparent about the sponsored relationship.
You can find influencers by leveraging tools like BuzzSumo, Mavrck or simply search for them manually. Once you find ones that have an audience interested in courses like yours, get in touch with them to find out about their advertising rates. Negotiate the best terms to get the most for your fees.
Or when you contact them directly, you could also enlist them into your affiliate program, which is #12 on our list.
12. Affiliates
Leverage the power of affiliate marketing, which gives the opportunity to other online publishers to promote your course and earn a commission when they make a sale. You can reach out to and partner with other bloggers, influencers, entrepreneurs who will promote your course to their people.
In exchange, they get a percentage of each sale they send to your course. The percentage ranges from very low to over half of the sale. The key is to offer generous commissions, with 50% being standard for digital course. You don't pay the affiliates any upfront revenue. They only get paid when someone buys the course. You just pay for results!
There you have 12 ways to build traffic that you can start implementing right away. Of course, you can't do them all at once and it helps to have solid plan to steadily grow traffic to your course offer.
But that's just part of the puzzle.
In order to make the traffic work for you, you need to ensure you have a solid course offer that people want to spend money on. And that's what our Fast & Simple Course Creation program is all about…it takes you from start to finish in creating the best offer that produces the best results for your students AND your business.
What to Do Next: Get the Complete Training and Join the 30-Day Course Create a Course Challenge!
Eliminate procrastination AND streamline the course creation and selling process, so it's fast and SIMPLE.
Join us for this 4-week intensive program called "Fast & Simple Course Creation through the Power of Printables"…now with a 30-Day Challenge to ensure you apply what you learn, getting feedback and help each step of the way.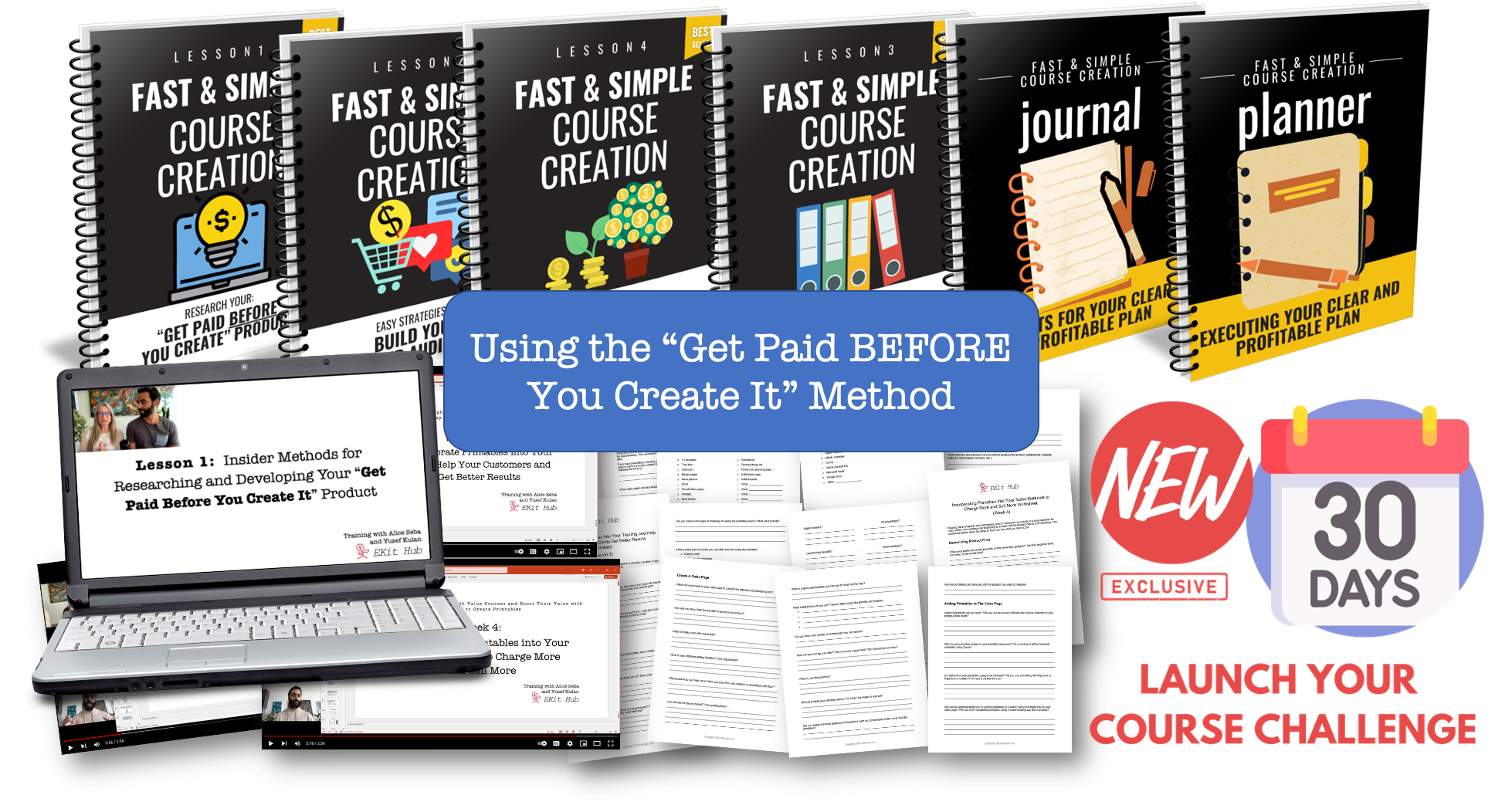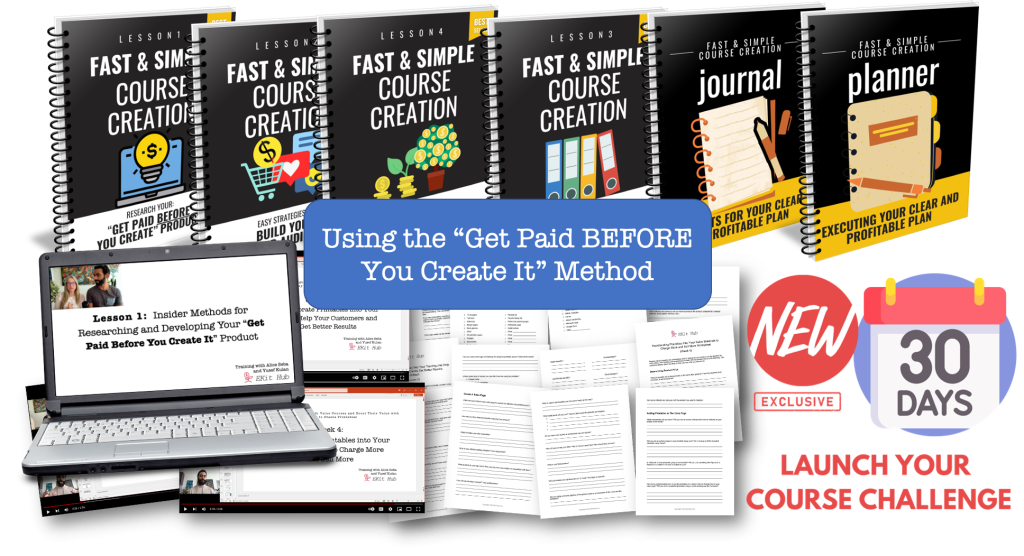 Click here to Access the Course, Templates and 30-Day Challenge
Join us for this 4-week training, all the templates you need and 30-Day Challenge to stay on track as you create a course.
You'll learn how to:
Become a prolific content and course creator without working yourself to death.
Get paid, even BEFORE you create the course.
Reverse engineer the course selling process, so you have a HOTTER selling product AND a better experience for your customers.
We'll Provide You With:
Step-by-step instruction to create and sell a high value course…the easy way.
All the recordings and enhanced transcripts, so you can view whenever and/or if you need to review any of the materials.
30-Day Challenge to make your plan, execute it and get your course selling
A real live case study that shows you the creation of a course for sale…from start to finish. This is based on DECADES of experience, so it's definitely worth learning from the pros.
All the fill-in-the-blanks templates, brainstorming sheets and checklists you need to get you creating and selling…instead of waiting and thinking.
Ongoing and unlimited support in our private group. Unlimited Support and Help in Their Private Group
Lifetime access to all training materials, templates, course updates, live sessions and more.
Here is the link to get join now
Don't miss your chance to tap into over 35 years combined online marketing experience and proven strategy! And to get the support and accountability you need to GET IT DONE!
We can't wait to work with you.
To your publishing success,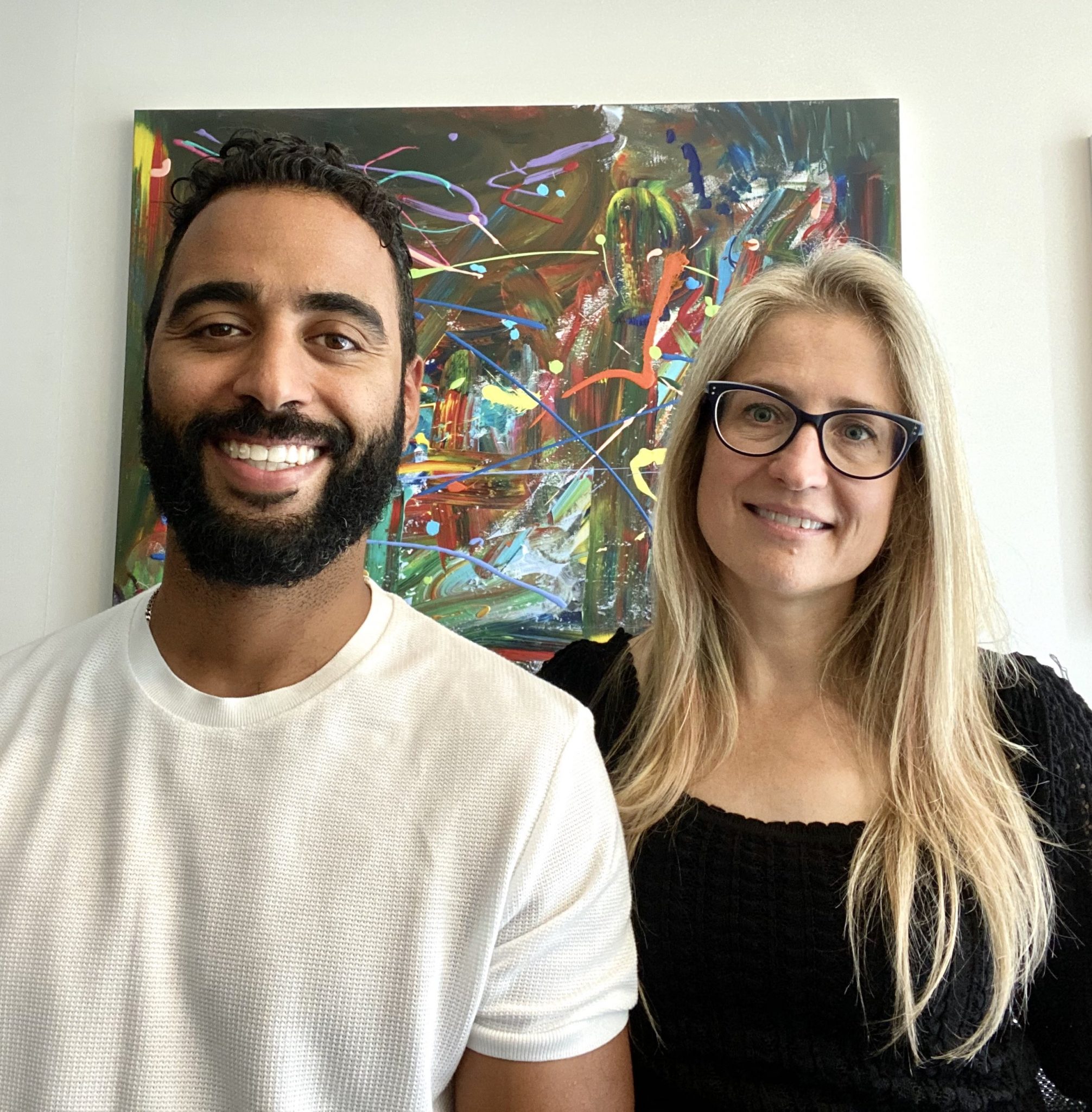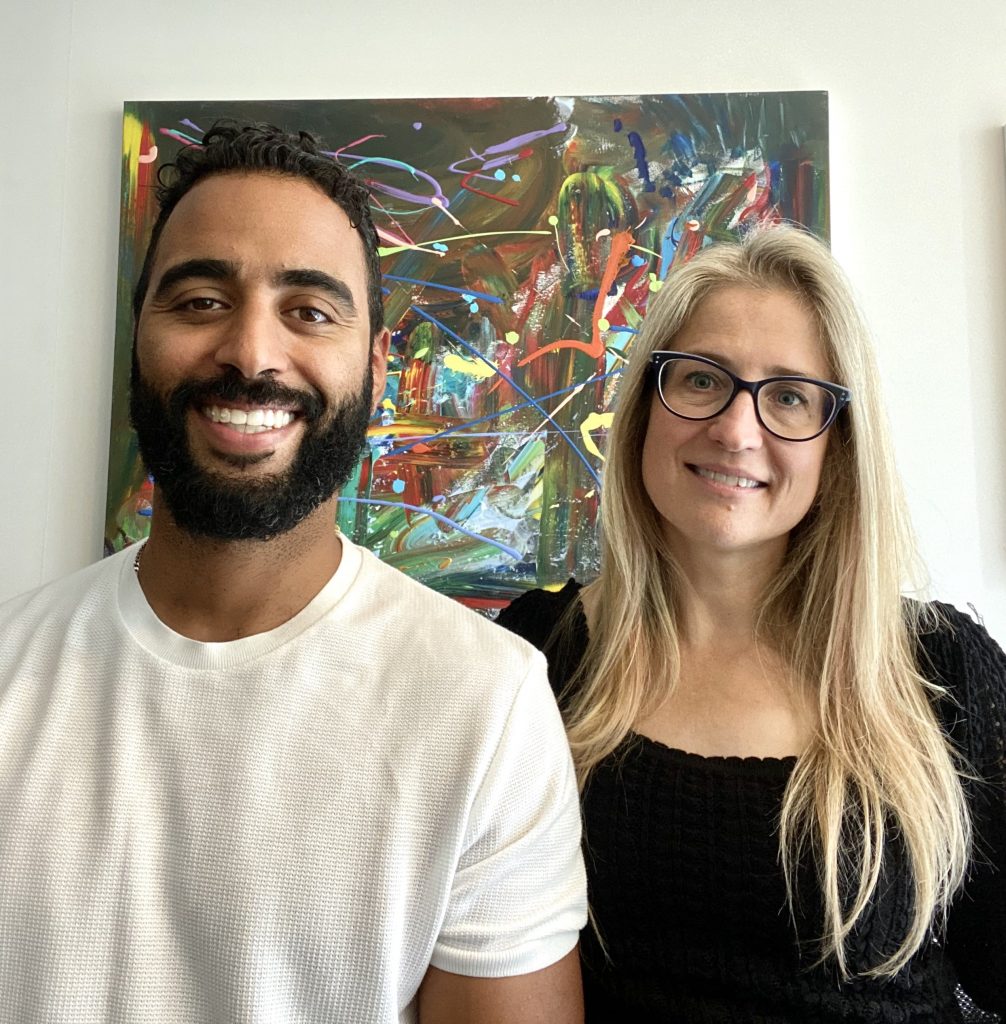 Yusef Kulan and Alice Seba
Your Partners in Easy Product Creation at EKitHub.com