Let's talk planner pages and how you can use them to grow your business. Here's a peek at the planner pages, in our Love and Relationships EKit, but this works for no matter what planner pages you use.
Planner pages are such versatile pieces of content for your business because they can be used for:
A free giveaway to grow your list.
A gift for your favorite clients. The higher end the client, the higher end and personalized you can make a planner you ship to them.
An extra component for a course you teach or info product you already sell.
A bonus you offer with your current products.
An insert your customers can buy for their existing planners.
Put the planner pages together into a full downloadable or shipped 365-day planner.
Inspiration for creating a brand new course or information product.
The basis of content you create to build traffic. Create a demo video or article with photos, showing how to use the planner pages.
Prizes for giveaways and sweepstakes.
And as you can see, all the planner pages you purchase with commercial use rights OR make yourself can be used in so many ways.
What to Do Next:
We've got lots of done-for-you planners and individual planner pages in our various EKits that you can find here.
You can also grab the 5 planner pages you see above in our Love and Relationships EKit.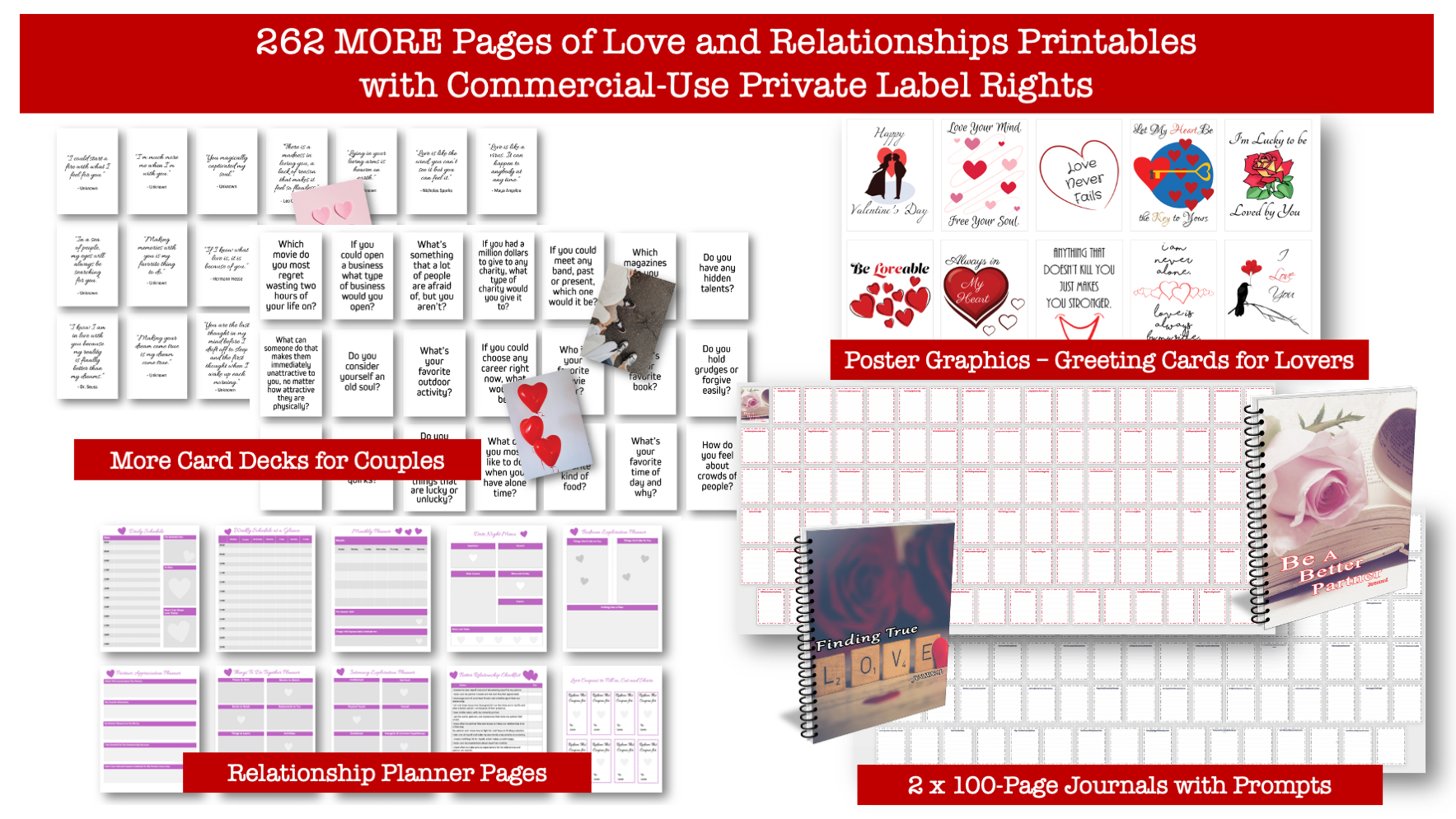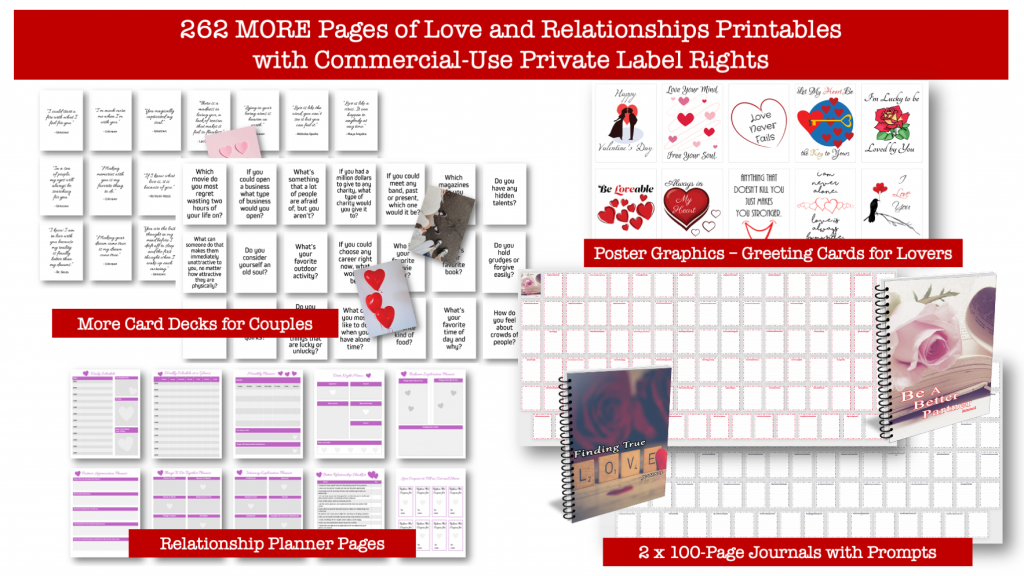 It includes 131 pages of printables that you can use to help your customer cultivate more loving and satisfying relationships.
We love making planners and planner pages for you!