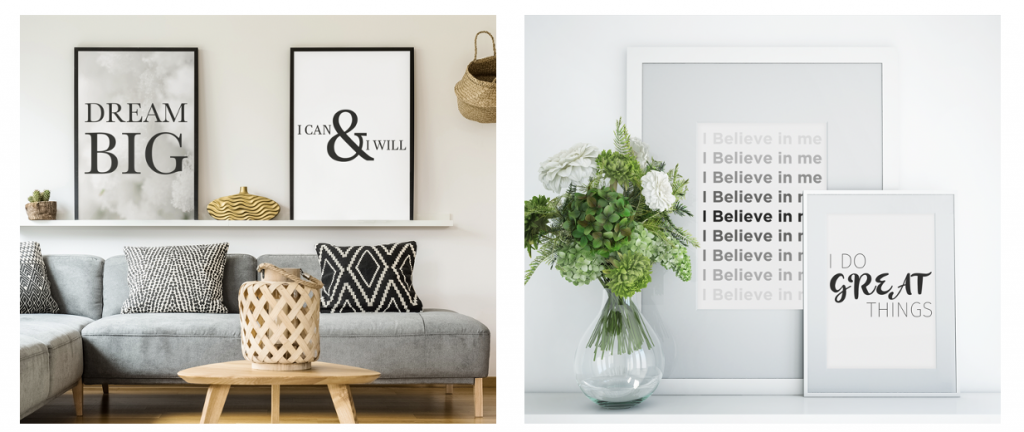 This can make a HUGE difference in how you make money from your products, so be sure to read it through. And hey, if you need some content to implement it, be sure to get our Positive Affirmations EKit at this link for special pricing.
You know we're all about creating shortcuts and using SMART strategies to help you sell MORE products for HIGHER prices. And this post is all about that.
If you've been busy working on your Etsy shop or website with individual products, make sure to take a break after a while and create a value bundle.
Never underestimate the power of the product bundle, ESPECIALLY when you're working with digital assets like printables.
Product Bundles Mean:
You can pack a bunch of content into a package at a great price that is hard for your customers to resist.
You'll make more per sale. So instead of charging a few bucks for an individual printable, you can charge many multiples of that or whatever your customers are willing to pay and still get a good deal.
When you have a high converting offer like this, it's easy to get affiliates to promote for you. It's a win-win for both of you.
Create product bundles regularly as you accumulate products you're selling.
And each time you do, turn it into an event or product launch because the extra effort will pay off. Treat it as a product launch and promote it over a number of days to your list, get your affiliates involved, create some ads, etc.
If you're not sure how to do that, come talk to us in the Facebook Group and we'll try to create some free resources to give you a bit more step-by-step on some of that stuff soon.
Now let's talk about product bundles, using our Positive Affirmations EKit as an example to draw from….
1. The wall posters certainly could be bundled up into positive thinking wall art bundles, as these are the types of designs people love having in multiples.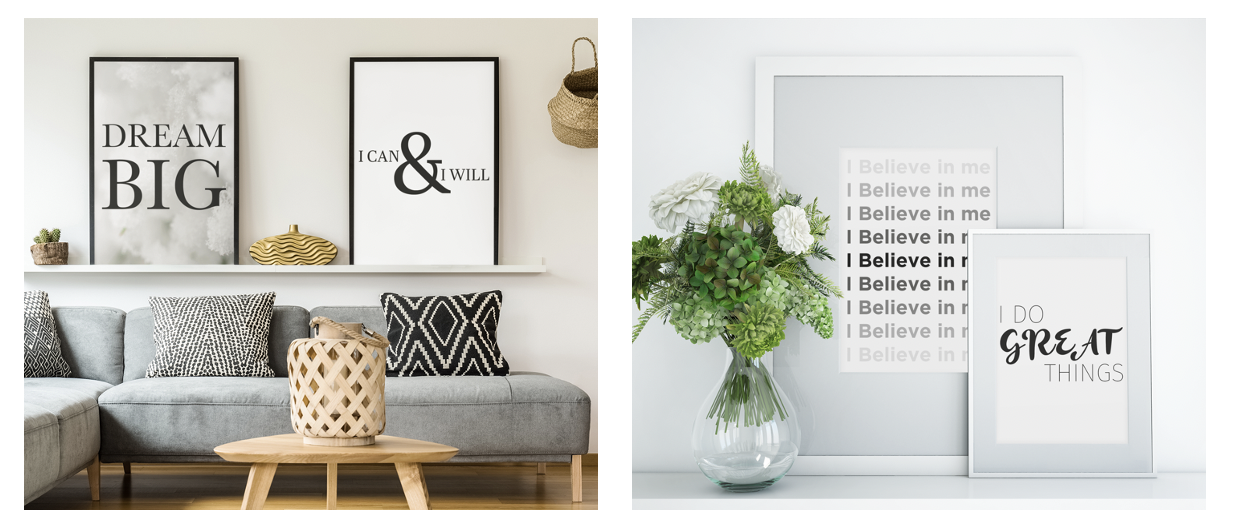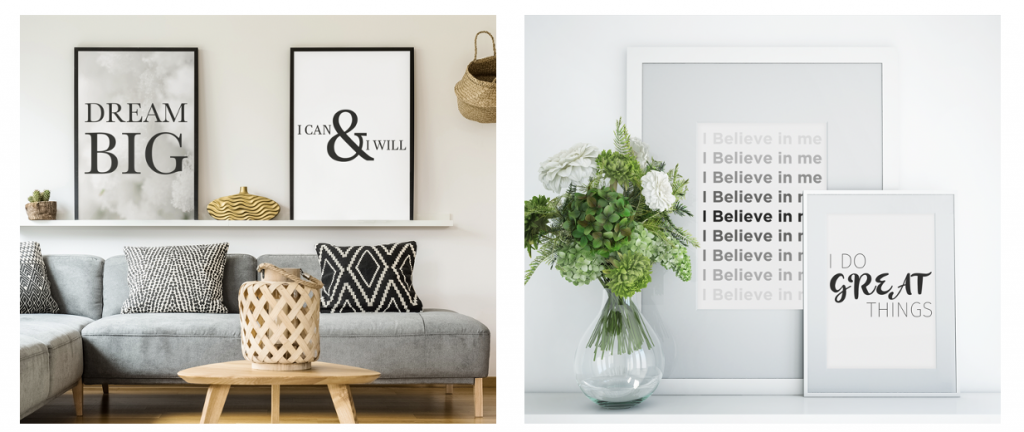 2. Those wall art posters are also great for planner and journal inserts, so those could be bundled up, added to existing journals and more.
3. In this EKit, the affirmations journals have matching card decks. So the customer can use the cards to reinforce the affirmations they've written about in their journal. These are perfect for gifts as well!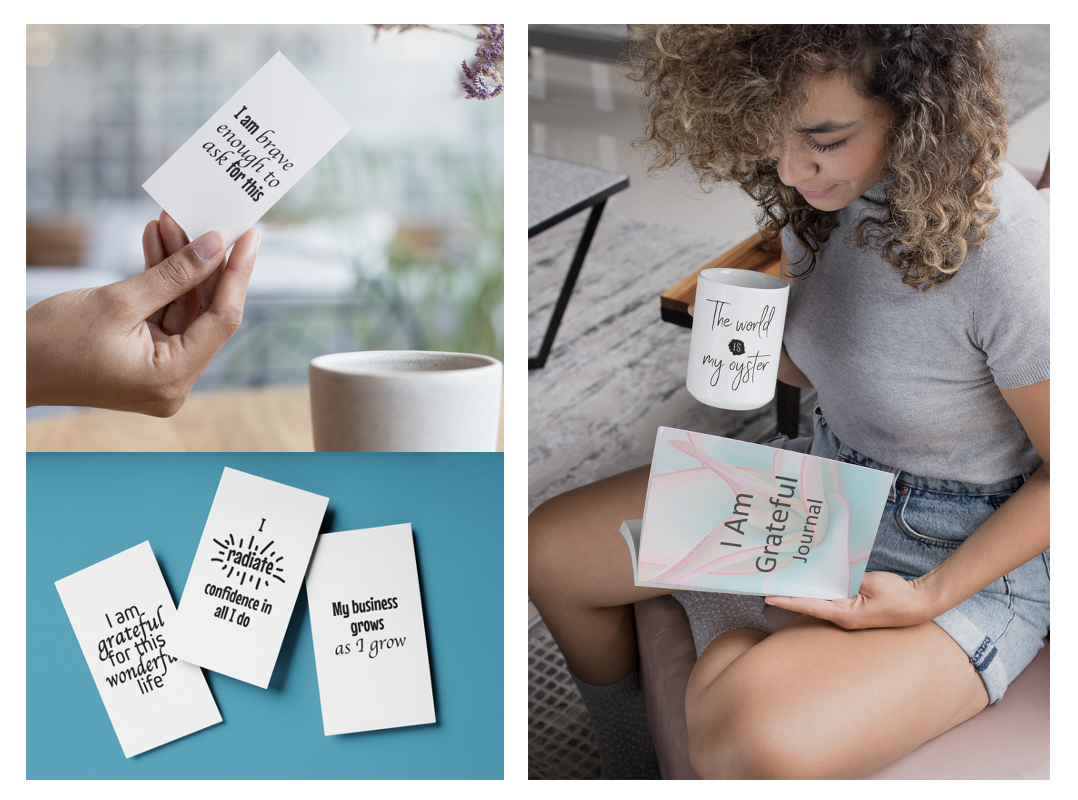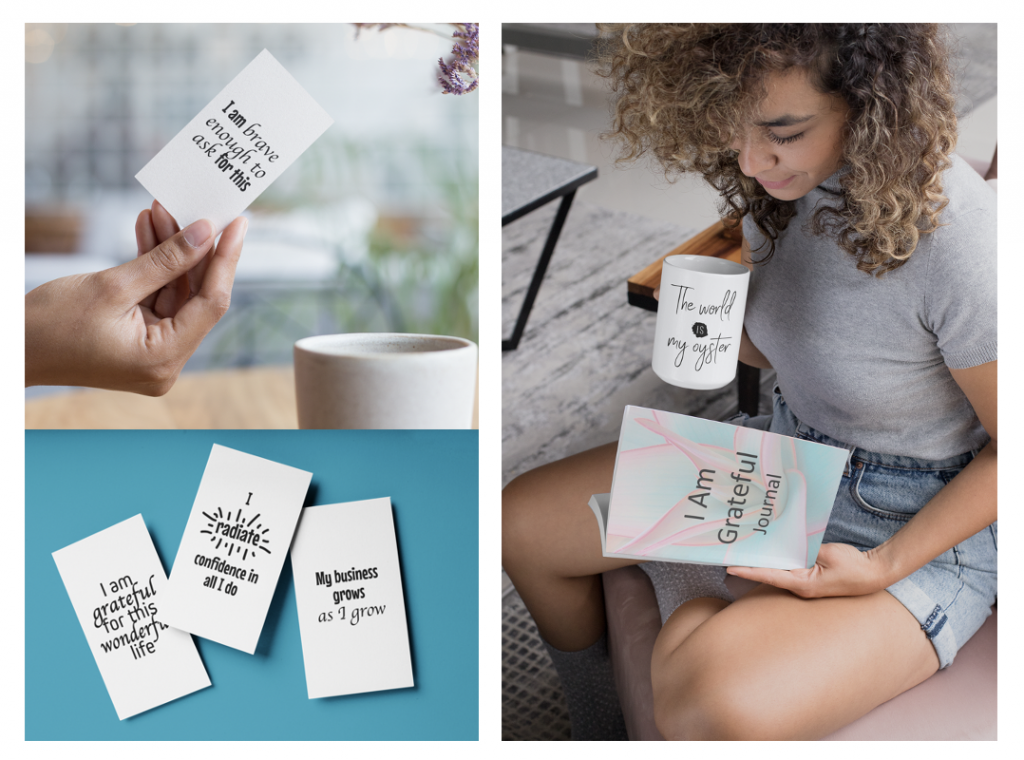 4. You can create a class on how to print your own card decks and bundle up the card deck designs (we have tons more in the Positive Affirmation Upgrade Package) and give them the cards to print out for themselves.
5. Have a class on the Power of Positive Affirmations…perhaps about cultivating gratitude for more abundance in one's life. Then give them the card deck, journal and maybe some of the posters too.
6. And of course, you can make other gift packs that include mugs, t-shirts, etc. Those are a bit trickier as they aren't an unlimited digital resource, but they can certainly be used to increase your earnings per sale.
Just a few ideas for you. There are so many possibilities with this content.
What Next: Get Your Positive Affirmations EKit for Your Own Product Bundles
We've created the content for you…all you have to do is turn them into instant products for sale. Check out our Positive Affirmations EKit…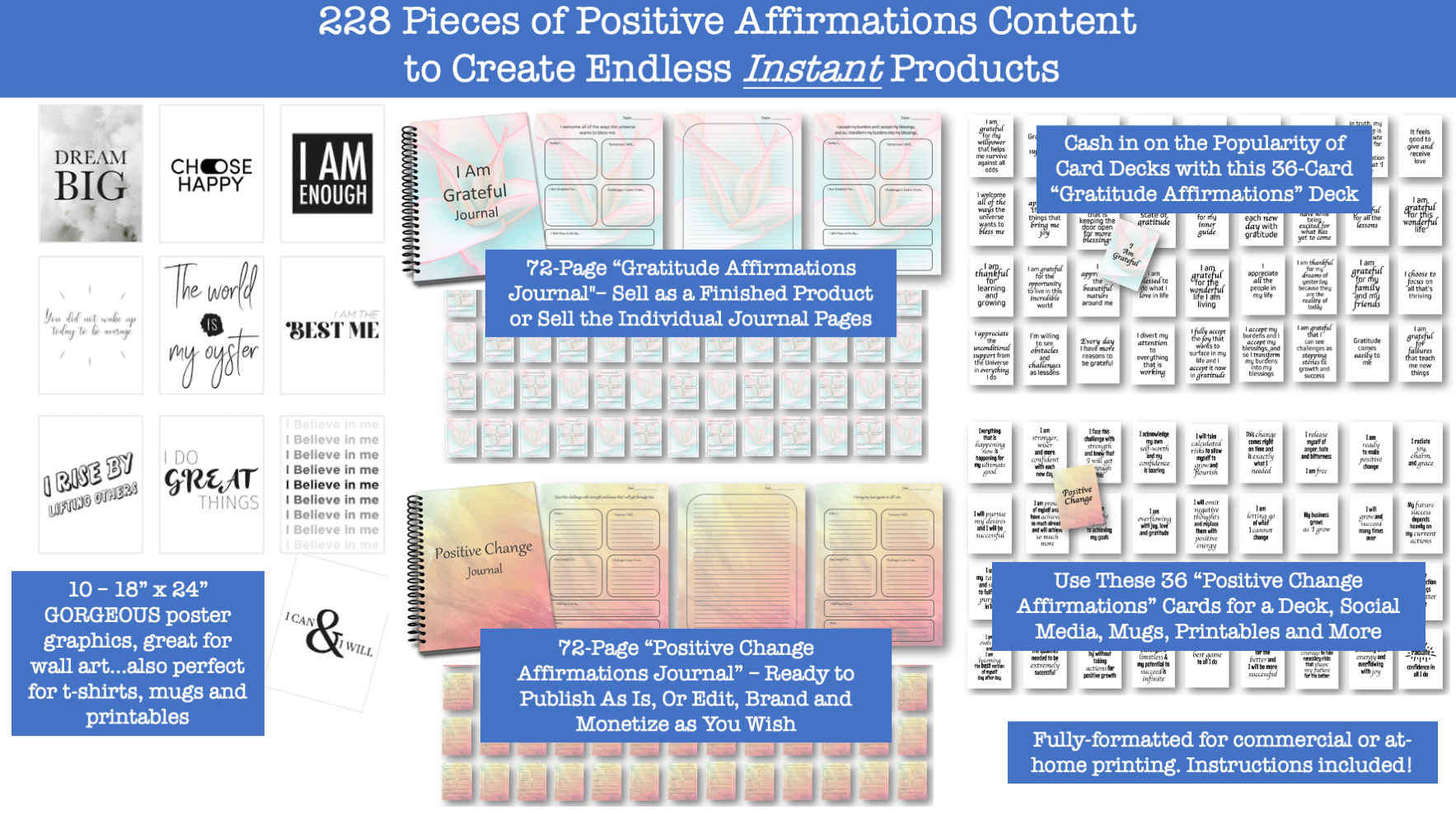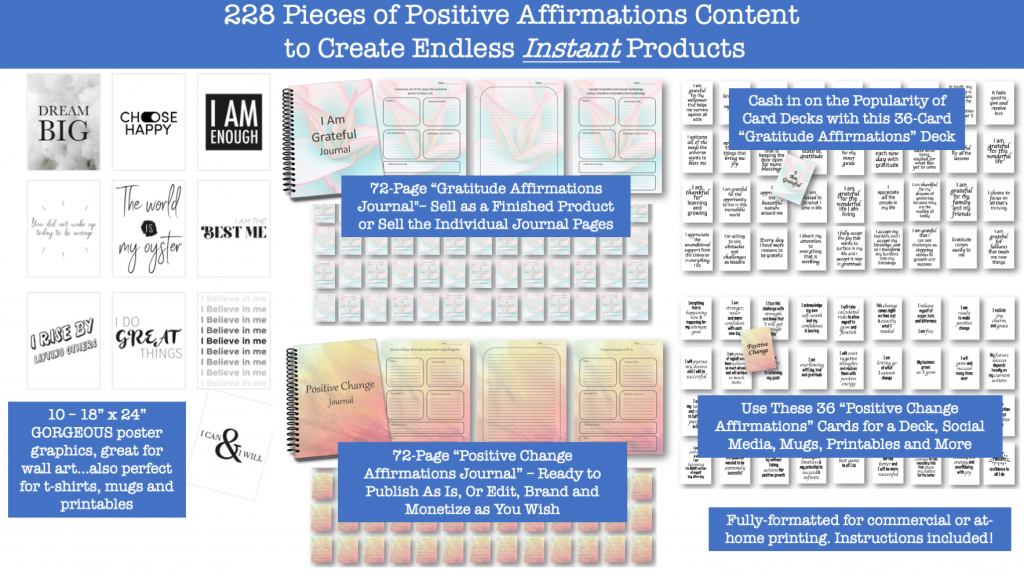 Tons of content to create wall art, journals, card decks and plenty more.
Go here to get the best price with commercial-use rights.
And if you need help with implementation, come see us in the Facebook Group. You'll find the link on your download page.