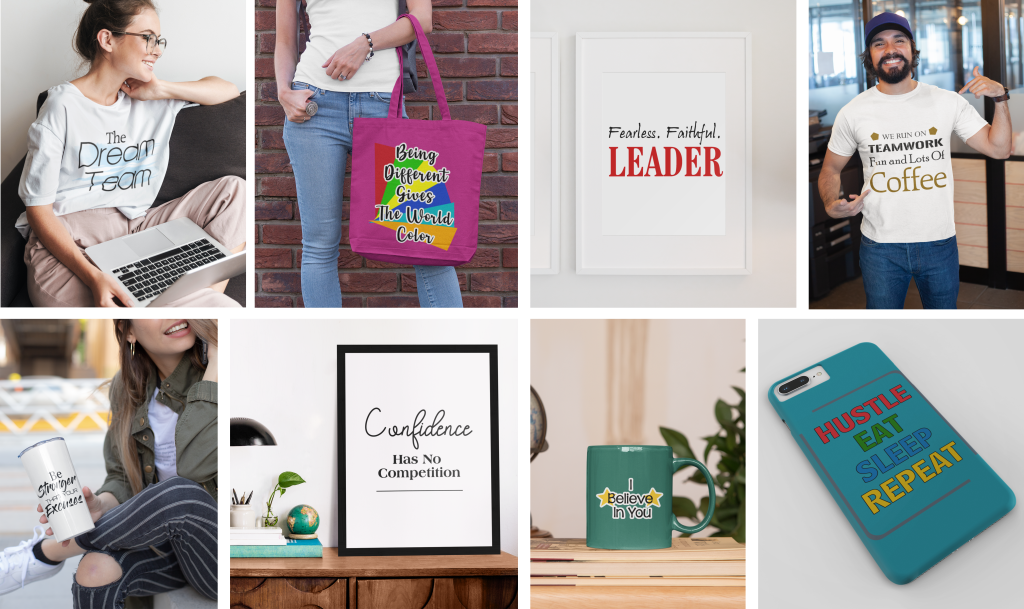 WordPress and WooCommerce together make a powerful combination that allow you to seamlessly run your print-on-demand business.
They don't automatically come together, however; you have to add WooCommerce to your WordPress site and then pick a WooCommerce-friendly WordPress theme or plug-in for your print-on-demand services that will integrate with both.
Does that sound complicated? Don't worry. It's really not. You can do most of the work simply by pressing a button to add your chosen theme.
Here are 8 print-on-demand services that you can integrate into your WordPress site. Most of these are completely free; a few are free for smaller businesses, but charge you if you get to a certain sales level or open multiple stores. The primary advantage of using a free service is obvious; not having to pay a subscription fee can mean a lot to any growing business. Cash flow is king, after all.
There are other advantages to the free services that are less obvious. Most of these are owned and created by large print-on-demand companies with sizeable product catalogs, fast fulfillment, and low shipping costs.
There are potential downsides to using a free service too, of course; customer service might not be as good, you might not have all the features you need for your specific products, and some products might have lower costs through a specialty company.
Here are the profiles of five print-on-demand services you can use with Woocommerce and WordPress.
#1 Printful
Printful is a Charlotte, North Carolina-based company with a big reach. It's one of the largest print-on-demand companies in the world. The company has multiple fulfillment centers on five different continents and offers a catalog of over 300 products. It also offers other services, such as creative help, warehousing, and branding.
This plugin and Printful itself are free; they charge fees on each item sold and send you your royalties.
Available products include tshirts, hoodies mugs, hats, accessories, blankets, pillows, wall art, towels, embroidered aprons, bean bags, stationery, phone cases, socks, key chains, jewelry, flip flops and tons more.
Pros
Worldwide reach means quick order fulfillment; every order is sent to the fulfillment center nearest the customer
Large catalog of the most common print-on-demand products
Seamless integration to WooCommerce; download the plug-in, install, and you're good to go
No minimum order requirement
Great design tools for creating new products
24/7 customer support by email or chat
Cons
The catalog only has the most popular print-on-demand products, such as apparel and keychains
Talking to customer support on the phone is difficult or impossible
Some items are more expensive than elsewhere; the hair scrunchies, for example, are $7.95, when similar ones retail for less
Bulk discounts only apply to orders of 25 or more of the same product; you and your customers can't mix and match and get the discount
#2 CustomCat
This print-on-demand company also has a WooCommerce theme that will work seamlessly on your WordPress site. There are no fees for the theme or your account. They charge fees out of the product price like the other companies. CustomCat is based in the U.S. and produces all of its products in America as well. International shipping is offered, however.
CutomCat has one of the largest and most diverse print-on-demand catalogs of the companies on this page. You can offer over 300 products from t-shirts to luggage tags to throw pillows.
A short list of products you can sell includes tshirts, hoodies, hats, jackets, baby clothes, pillows, blankets, bags, footwear, face masks, mugs and other drinkware, ornaments, towels, wall art.
Pros
A large, diverse catalog
Fast fulfillment to U.S. customers
Can use "Made in America" on products
Great customer service and a live phone number
Great tutorials
Cons
All items are produced in one fulfillment center in Detroit, Michigan
International shipping will take longer than with some other themes
You have to have enough sales to qualify as a high-volume business to get bulk discounts
#3 Printify
Printify is another one of the largest print-on-demand companies in the world. It will integrate easily with your WordPress site. A Printify account is free for up to 5 stores and offers an unlimited number of designs. If you want more stores or a discount on every product, you can sign up for a Premium account, which currently costs $29 a month, or $25 if billed annually.
You can sell products like tshirts, hoodies, dresses, face masks, bags, underwear, hats, socks, mugs, water bottles, posters, post cards, ornaments, magnets, stickers, journals, notebooks, towels, blankets, pillows, lunch bags, serving trays and tons more.
Pros
Incredibly easy integration with WordPress
Worldwide shipping and fulfillment
A diverse catalog that extends to items such as mousepads, holiday ornaments, and stickers
Good design tools
Cons
Printify uses a network of vendors instead of its own fulfillment centers, which makes shipping rates vary tremendously
Customer service is only so-so
The bulk discount is only good for shipping fees, only applies to orders of 60 or more products, and must be requested specifically
Prices can be slightly higher than other companies if you don't pay for the premium account
#4 Cloudprinter


Cloudprinter is a European print-on-demand company that has a free theme and offers a free account for smaller businesses, but charges more for larger companies. It has multiple locations in Europe, the U.S., Ukraine, and India. It is a specialty print-on-demand company that focuses on paper products such as books.
This company focuses on paper products like brochures, flyers, photobooks, text books, calendars, wall art, puzzles, envelopes, letterhead, posters and plenty of others.
But they also do mugs, beach towels, t-shirts, pillows and more.
Pros
A specialty printer means the highest quality for publishing paper goods
Worldwide printing and shipping
Cloudprinter has over 5,000 templates
Tons of educational materials on the website and periodic live webinars to help you learn
Cons
It's difficult to figure out
A specialty company means you'll have to have more than one if you plan on publishing anything other than paper products
Upgrade fees are required to get extra support or more volume
#5 Shirtee.cloud
Shirtee.cloud is a Dutch company that does print-on-demand, dropshipping, warehousing, and brand management. They are a great choice if most of your customers are located in Europe or Africa; while they ship worldwide, shipping times are longer outside those areas. As with many of the other companies on this list, the theme and the account are free and you only pay fees per item sold.
They offer products like shirts, hoodies, jackets, fashion with embroidery, mugs, doormats, posters, wall art canvases, blankets, towels, phone cases, face masks, stickers and they have organic shirts too.
Pros
This is the only print-on-demand company that focuses on sustainability and even features a Green and Organic collection
Great for European businesses
The product catalog has over 4,000 product variations
The company allows you to have a central account with multiple integrations, which is handy if you decide to cross-list your products on other platforms
Cons
Slow shipping outside of Europe
Lack of educational information on the site
Not the best customer service
#6 Acutrack Fulfillment
Acutrack Fulfillment is an inexpensive theme that is specialized for media. If you're a company who's print-on-demand products are books, DVDs, and other media, you should consider this print-on-demand provider. The company prints media and ships it directly to your customers worldwide. The current fee is only $49 per year.
Pros
Excellent customer support
A dedicated media company means their employees are experts in your market
They have teams of experts in design, packaging, and printing to help you make your products look their best
This company has a wide range of options in sizes and trim levels for your media products
Cons
A media-focused company means you can't produce other print-on-demand products with this theme
It costs extra to hire their in-house experts
Shipping will take longer outside of the U.S. and Europe
#2 Icon E-Com (formerly PrintTech)
PrintTech, which recently changed its name to Icon E-Com, is one of the oldest print-on-demand companies in the world. It's been in business for over three decades. The company is based in Hannibal, Missouri, and prints and ships all of its products from there. It offers both more products and more types of printing than pretty much any other company in the industry. The monthly fee is $9.99.
They offer a wide variety of products including shirts, hoodies, tank tops, socks, underwear, ornaments, cutting boards, mugs, glassware, water bottles, bags and more.
Pros
A massive catalog that includes everything from the ubiquitous t-shirts to wine glasses to bible covers to cutting boards
Fast shipping to the U.S.
Can put "Made in America" on products
Great customer support
Cons
A single fulfillment center can lead to bottlenecks
Shipping outside the U.S. can be slow
No bulk discounts
#3 Zakeke Interactive Product Designer
This is a unique company in the print-on-demand sphere. It not only allows you to design and sell your own products but to add the product designer to your site, so your customers can customize products to their liking and purchase them. It offers the usual selection of print-on-demand products. The starter plan is only $6.99.
They have products like phone cases, wall art, shoes, baseballs gloves, game controllers, face masks, hand bags, cutting boards, pillows, bracelets, water bottles, mugs, cans and EVEN kids playgrounds!
Pros
Unique features
Best visualization ability in the industry
Offers engraving
Good help library
Cons
The starter plan only allows you to have 3 products at once and it costs $20.99/month to have an unlimited number
Limited catalog of standard print-on-demand products
The best features all cost extra
It's hard to contact support
We hope you've found this to be a helpful overview of some print-on-demand services you can use. The good news is, you don't have to choose one, so if there is more than one company that offers the kind of products you want to sell, you can integrate them all into your WordPress site.
Need Templates for your Print-on-Demand Products? We've Got Plenty of Done-for-You Options and FREE Samples
If you're looking for templates for your print-on-demand products like journals, planners, mugs, tshirts, tote bags and more, we've got you.
Start by browsing our free samples of done-for-you products with commercial-use rights here. Then grab what you need and put it to good use in your new store!
If you need help with implementation, we're always available in the EKitHub Facebook Group. You'll find the link on your download page after you choose your free samples!
Your partners in easy product creation,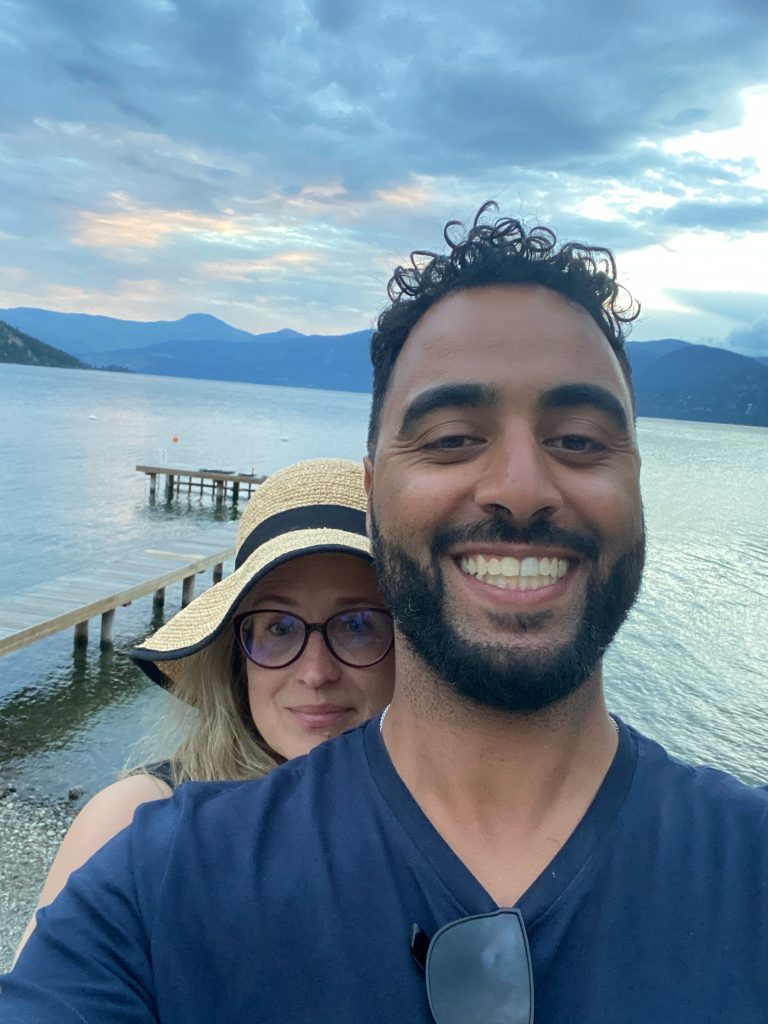 Alice Seba and Yusef Kulan