Click here to subscribe to our YouTube Channel
A lot of people hate selling. You're not alone, but watch the video above as Alice gives you 5 ways to change your mindset to get over your fear of selling.
Here are Alice's tips for you…
One of the easiest ways to start selling and promoting yourself is to treat your audience like a friend who you truly want to help. If it's your friend, you're not going to hold back your recommendations, so don't hold back with your audience.
You're not going to think, "Oh, I don't want to recommend something to them if I'm going to try to make them buy something." You would absolutely tell them to buy something if you thought that they should get it.
It's possible that you hold back because you benefit from giving product recommendations to your audience. And usually, when you're talking to a friend, you're probably referring to someone else's product and you feel less strange about it, but it shouldn't make a difference. You have created something, or you have purchased the rights to sell something that is useful, and you should share it. Don't let that hold you back.
So how do you get over this? It's simple…practice.
Practice talking about your products all the time. The confidence will come. Say "by the way…" (something Alice mentions often her training) and then tell them what you have to offer that will hellp with the topic or problem you're talking about. Start practicing and you'll find the ways that naturally come to you and you'll become more confident.
If you're still nervous about your own products, practice talking about other people's products naturally. You can do that with an affiliate link, so you make a commission.
Or if you just want to practice talking about things that maybe you don't have an affiliate link for, that's okay. Get used to this idea of recommending things wholeheartedly, because that's really what asking for the sale is, recommending it, giving a reason why, and getting them to take action.

Keep in mind that your TARGET AUDIENCE — and maybe I mean to say, rather than target audience, it's your IDEAL CUSTOMER AUDIENCE (people who want to buy stuff) — is not going to mind when you talk about your products because they're your ideal customer.

Anybody who feels upset that you're promoting something or whatever, or they unsubscribe because they don't want to see that, that's fine. They are not meant to be there.

We live in an age where people are very concerned with having big audiences. Those are valuable, a big audience on YouTube or Instagram or whatever, because you can get sponsorships, ad revenue, etc.

You can have all this stuff, and you've got all these people just waiting to hear what you have to say, but they're not necessarily targeted CUSTOMERS. In many ways, it's not sustainable either, because those are built on other platforms and things can go awry. Your account can be cancelled, hacked, etc. and you're out of an audience.

For Alice, she's done the big and the small audience, even before there was social media. They were using message boards and forums on their own sites, or maybe connecting with people on other people's message boards and forums. In all that time, I never changed my focus on trying to talk to her target customer or ideal customer and building her own mailing list outside of all these social platforms, where she has the full control and where the audiences expect to be sold to. People expect pitches via email, more so than regular posts on their social feeds.
You can do it both ways in building your audience. You can make it broader and have lots of people. But a sustainable, easy way, I think, is to have that smaller audience who is more interested in the products you have to offer, who aren't going to care when you talk about your products.

Of course, remember that a NO is nothing is personal. It can change to a yes later.
Of course, there's might be something to change in how you present your offer to get more "yesses".
It might just be timing. It might be that you can do some tweaks to your sales page. You could add a bonus. You could get their interest in another way, using content that demonstrates the product that gives them ideas. There are many ways to keep making an offer to the same people.
But overall, it really isn't personal. We are all going through our days, and maybe we don't have the money. Maybe we don't feel spending the money. Maybe we don't have the energy to think about it right now. It's not personal, so just let it go and keep on asking for the sale.
Of course, if you need further help honing your sales skills, we're here here for you.
What To Do Next: Insider Help Build A Target Audience of CUSTOMERS
Building a targeted audience of buyers and perfecting your sales skills is all a part of our "Big Growth Shortcuts and Templates Club". The club includes the easy to follow strategies + templates to grow a LOYAL audience and building a list of customers who want to pay MORE for your products over and over again.
And you can get started for just $1 by clicking here.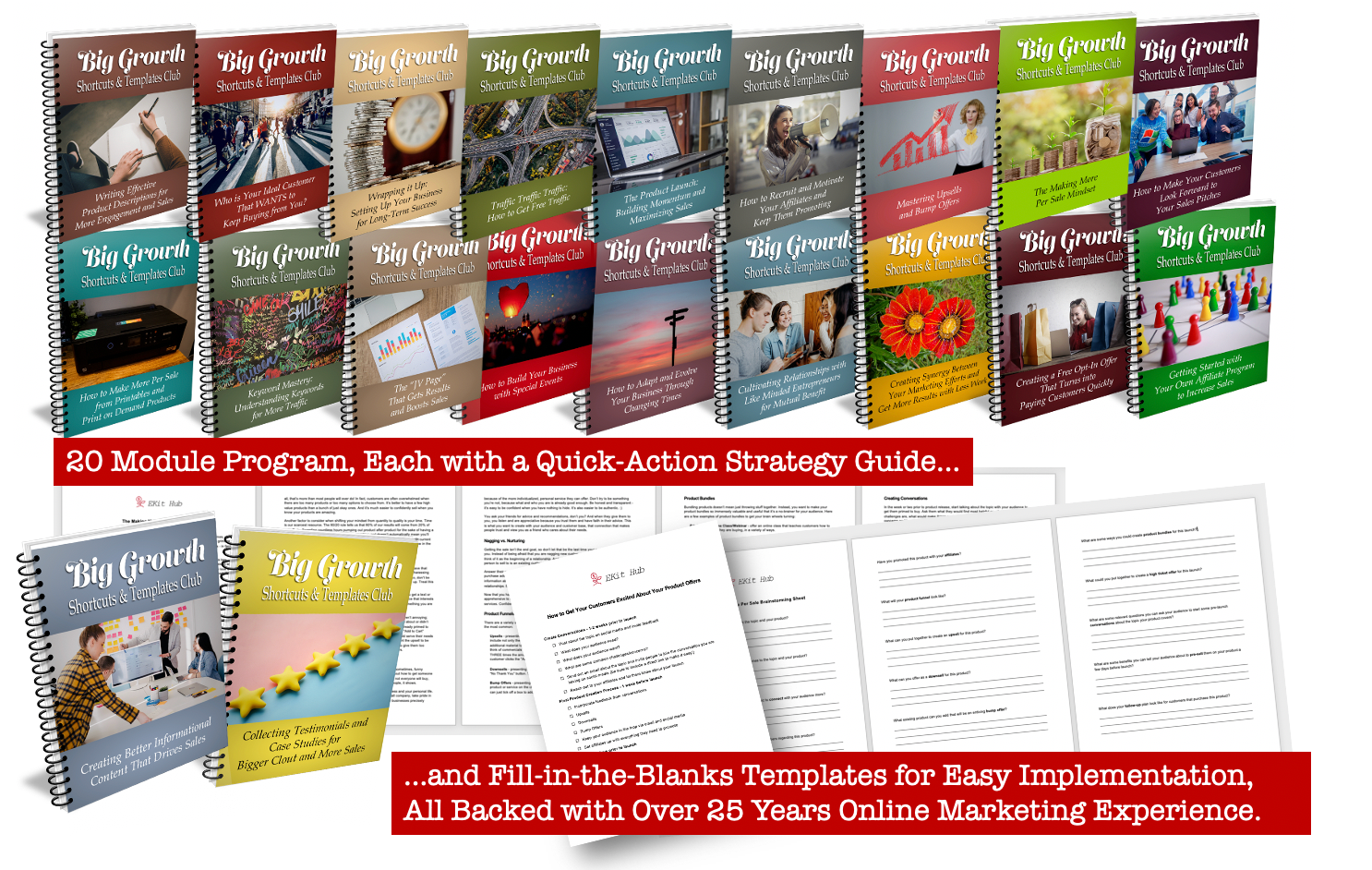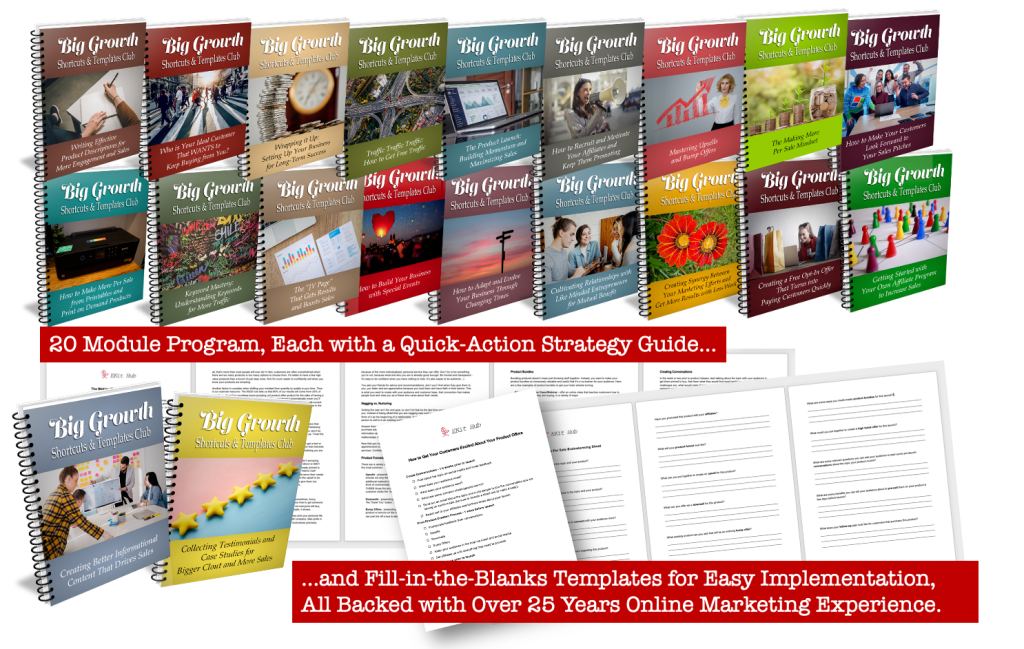 Here's what the Big Growth Shortcuts and Templates Club can do for you:
* Help you quickly learn the skills to grow a loyal and engaged audience who loves buying your products over and over again. The quick action guides get to the point quickly, so you can get to doing FAST.
* Position yourself in your market, so you can earn more for each sale…even if you're selling low cost products like printables, print-on-demand products, ebooks and other digital products.
* Give you the fill-in-the-blanks templates and checklists to make it easy to implement what you learn and FAST.
It's a low cost way to get an incredible marketing education and take the shortcuts to success.
Click here to get in the club and get insider guidance.
We've got you covered! All you have do it click the link above to get started.
To your publishing success,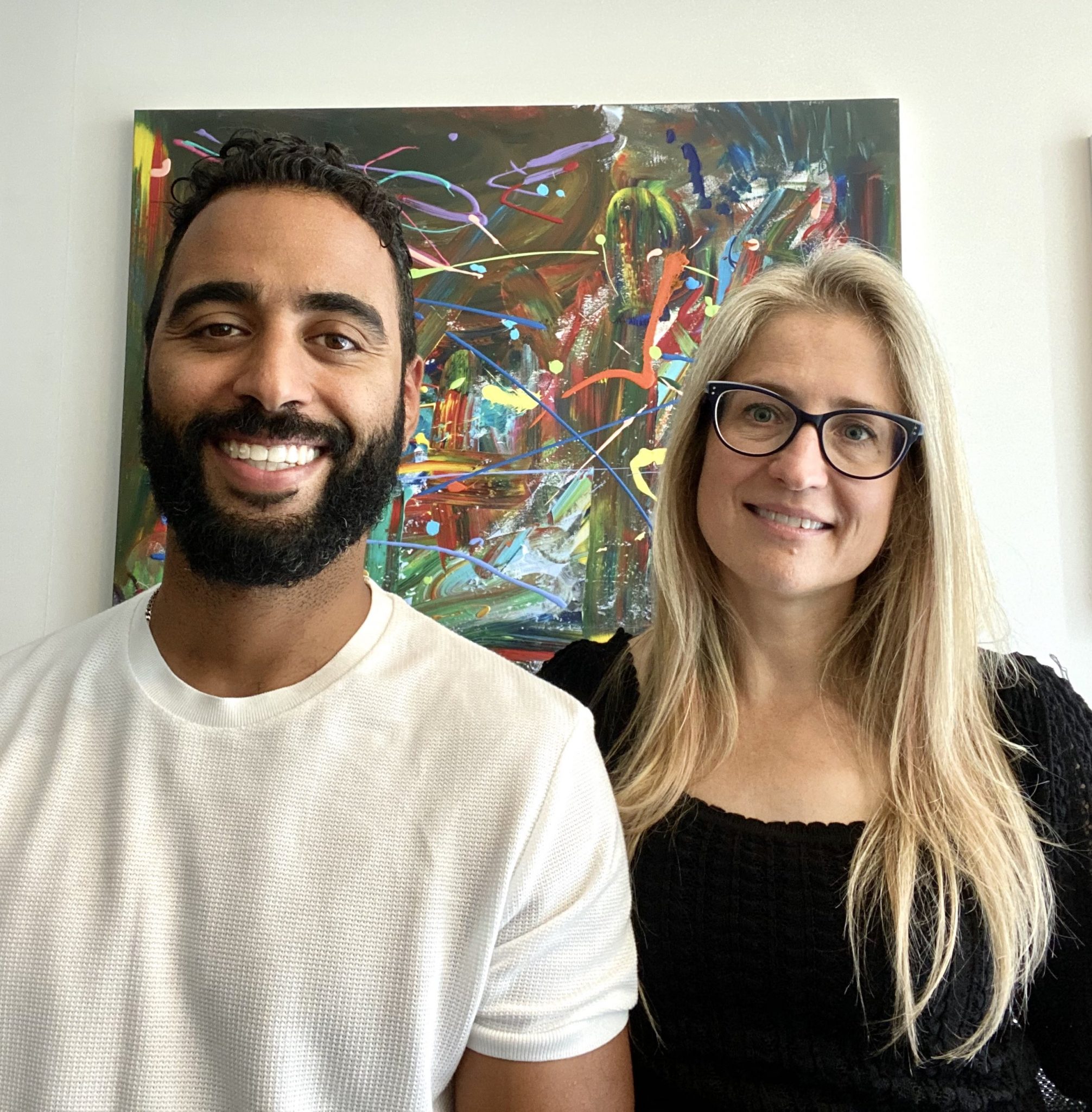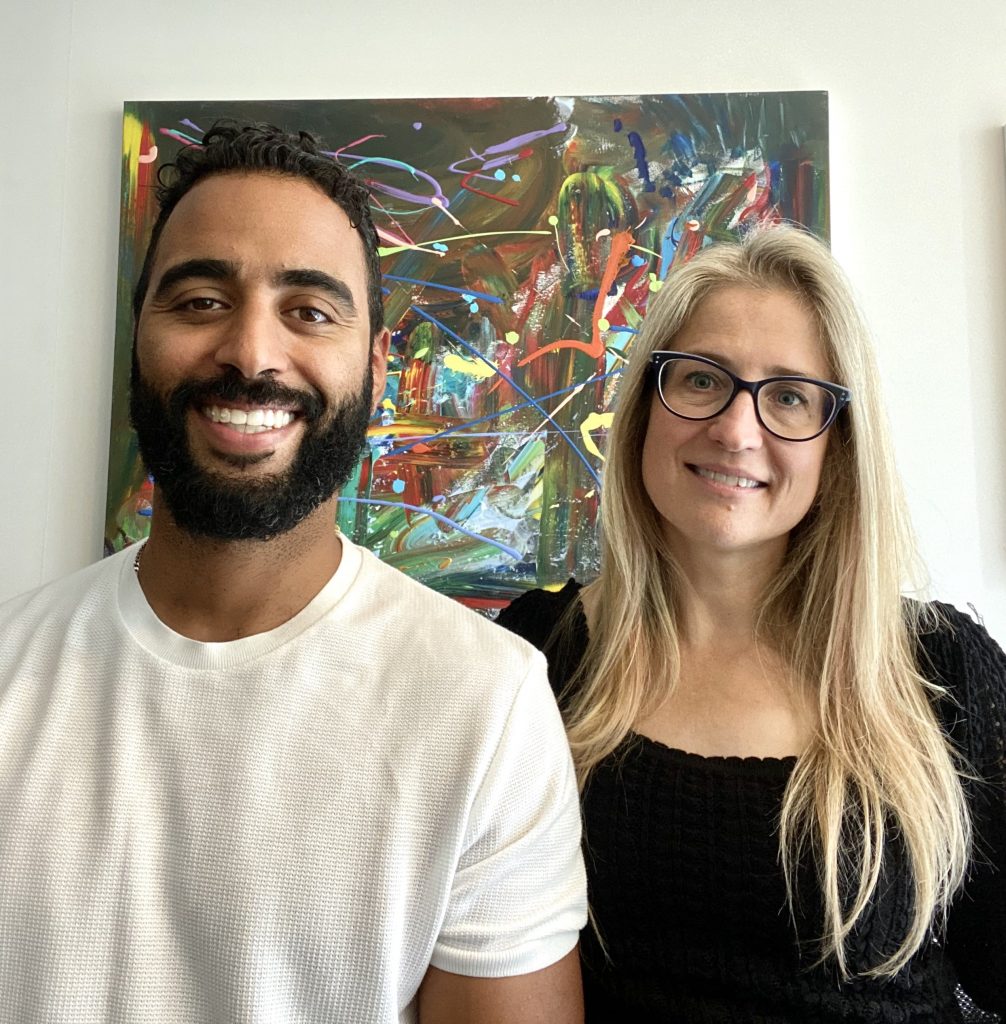 Yusef Kulan and Alice Seba
Your Partners in Easy Product Creation at EKitHub.com