Click here to subscribe to our YouTube Channel
If you're looking to get more customers…one of the best things you can do is use the "Consume & Collect" strategy…to get more NEW satisfied customers who will come back to buy more and more often.
Many of our customers sell printables and print-on-demand products. It's great to have a shop filled with planners, journals, workbooks, t-shirts, mugs or whatever you happen to sell.
And for many, these are collectible type products, so customers will naturally buy more.
But when you teach your audience how to CONSUME and/or COLLECT your product, they will buy even more.
How do you teach them to CONSUME and COLLECT?
Start by teaching them how to use your product, so they get better results and satisfaction…because when they get better results and satisfaction, they'll want more.
A few examples…
If you sell workbooks, have a class to help them use the workbook to achieve their goals. By the way, we have a free class on creating a workbook here.
If you sell coloring pages, teach them various coloring techniques, how their hobby can be a stress-reliever and expand their creative horizons. Master your coloring book marketing and you'll have more satisfied customers and will be more satisfied with your bank account.
If you sell mugs, share fun ways to display them. Inspire your audience to be gift givers and give them a ton of gift ideas for ALL the people in their lives. The power of gift giving in business cannot be underestimated.
You can also teach them how to be BETTER at doing what your product helps them do.
To start, we have our Free Goal Setting "Add Value" Package that helps your customer understand themselves, so they achieve bigger goals in line with their values. If your customers are getting their goals, they'll be back to get help to get to the next level. 
For example, you can teach a homeschooler how to add more fun to their lessons. They become a more confident and skilled homeschool, thanks to you…and they'll come to buy products that support their new skills. Our latest Free Homeschool "Add Value" Package helps you do just that.
As another example, if you sell journals, you can teach your teach your customers how to be more consistent at journaling, so they can better unleash the benefits of journaling. That's something we have incorporated into our FREE Journaling "Add Value" Package that you can also pick up.
Or in the case of organizational products, you could teach your customers to manage their schedule, so they can make better use of those products. That's exactly what our FREE Getting Organized "Add Value" Package is designed for.
How Can You Create "Consume and Collect" Content for Best Results?
There are many ways you can implement this…and at different stages of the buying process. Here are 3 different stages you might use this content:
Before they buy: Draw in traffic that is interested in your topic and then sell them on your products after they've consumed the content.
Bonuses with the products they buy. You give them lots of extra value that helps them use the product they just bought…AND will likely have them coming back for more.
Make it the Product They ACTUALLY Buy: You can sell educational l content that teaches them skills, how to use certain products…and once they have those skills, you can send them to buy your printables and other related products.
How you present the content is very wide open and trying a variety of ways will help you attract a wider audience that is very interested in your types of products. It also helps you stay in the mind of your prospects and customers when you reach them with valuable advice in a variety of places and in a variety of formats.
For example, you could give them downloadable reports, printable templates, have classes, share video tutorials, create a community and tons more.
There is a lot of NOISE online and everyone is trying to sell something. When you stand out from the crowd and help your customer be BETTER at what they ultimately do, they will come to you over everyone else, more often.
At EKitHub, most of our EKits contain this type of "Add Value" content that teaches your customers to consume and collect. We also recently added some FREE "Add Value" done-for-you content and template packages you can try out. The links will be in this video's description for you.
What to Do Next: Pick Up Your Free "Add-Value" Done-for-You Content Packages
You can pick up any of these free packages with fully editable and brandable content to start implementing your Consume and Collect Strategy. Each comes with private label rights and the opportunity to upgrade to a year's worth of content packages, so you have enough content to educate your audience and create products from for the year.
#1: Free Goal Setting "Add Value" PLR Package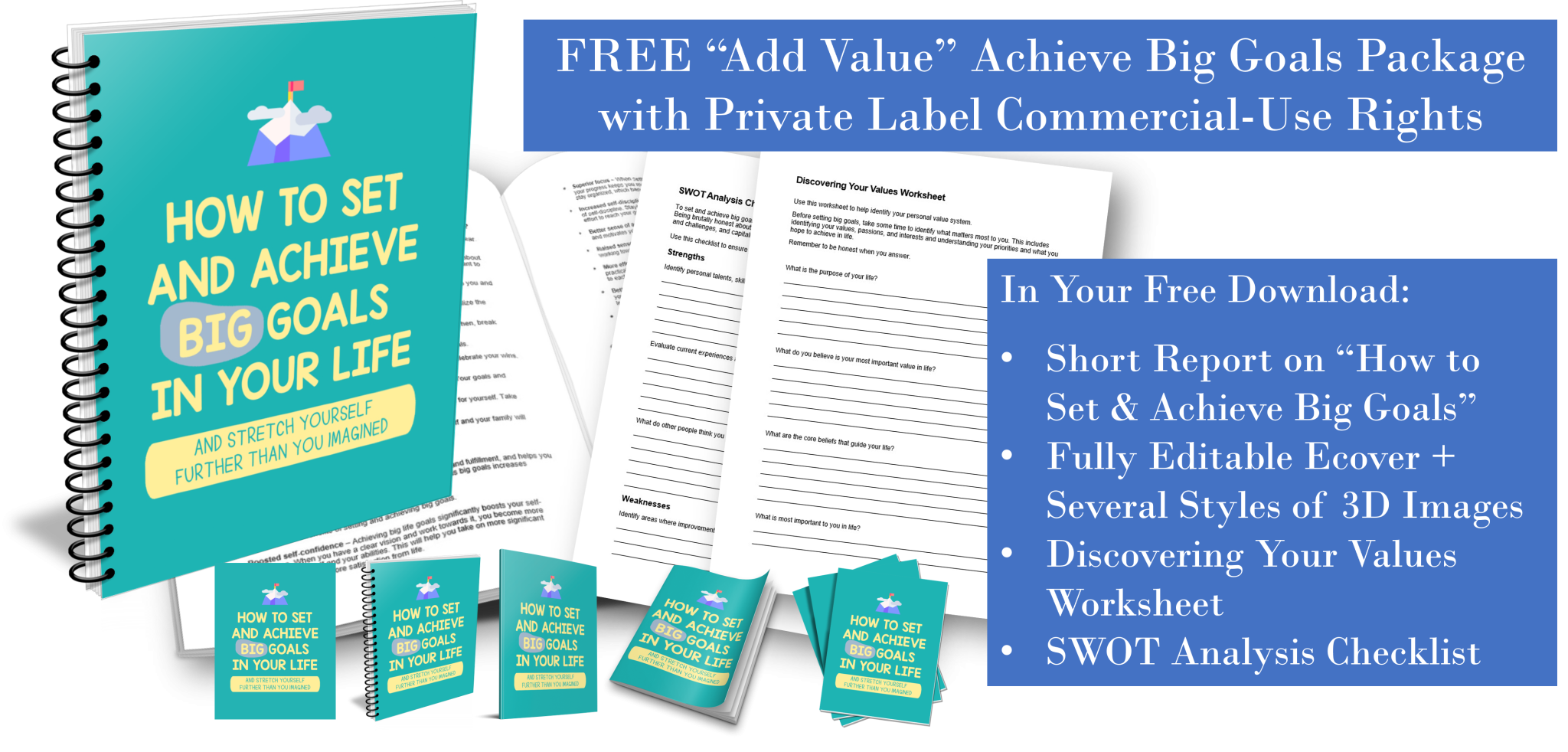 This includes a "How to Set and Achieve BIG Goals in Your Life and Stretch Yourself Further Than You Imagined" report, cover set, worksheet and checklist. When your customers know how to set and achieve their goals, they'll be back to get more help from you. Click here to get the free goal setting PLR package.
#2: Free Journaling "Add Value" PLR Package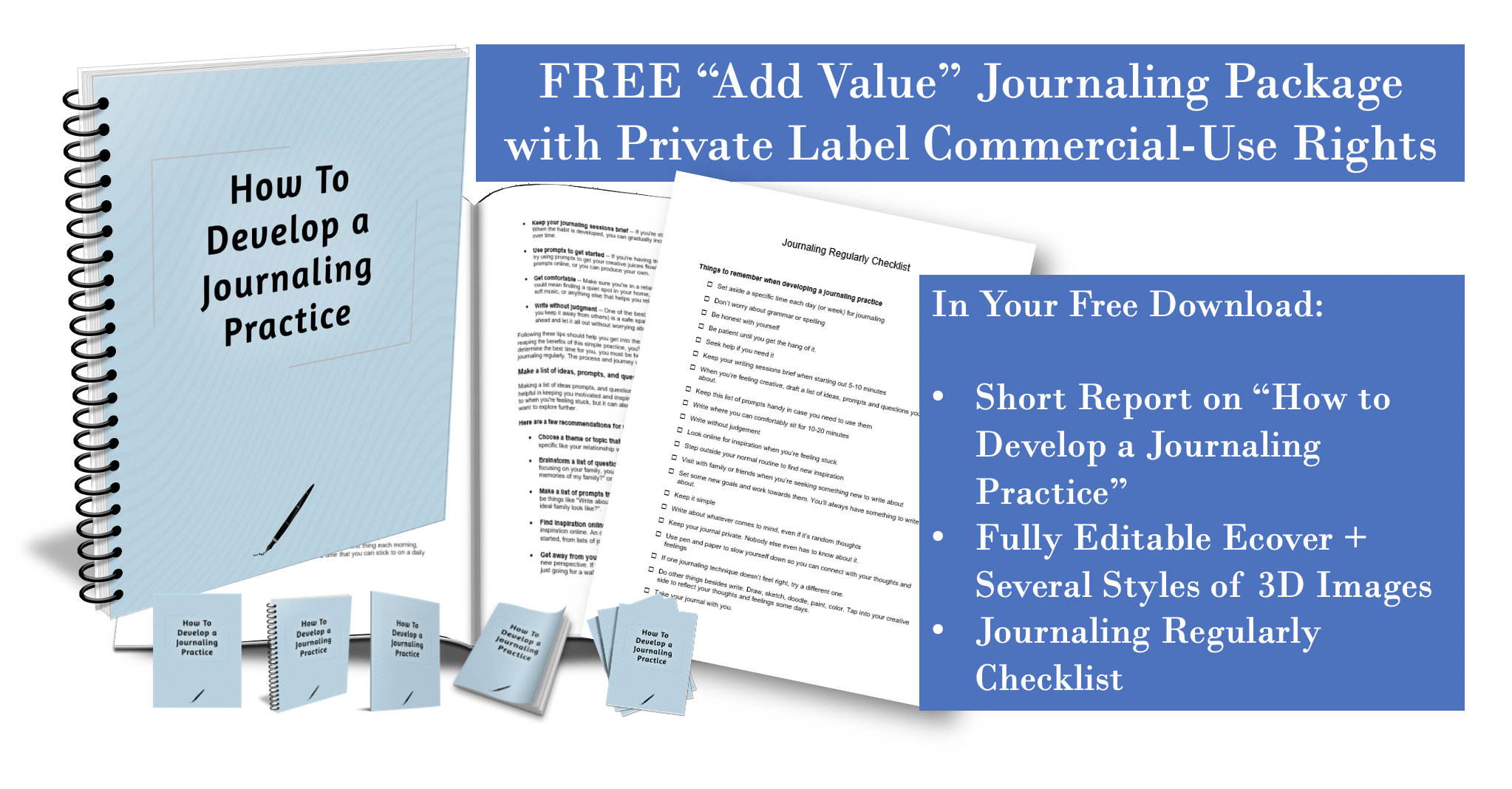 This one includes the "How to Develop a Journaling Practice" report, cover and checklists. When your customers journal regularly, they'll keep coming back for more. Click here to get the free journaling PLR content package.
#3: Free Get Organized "Add Value" PLR Package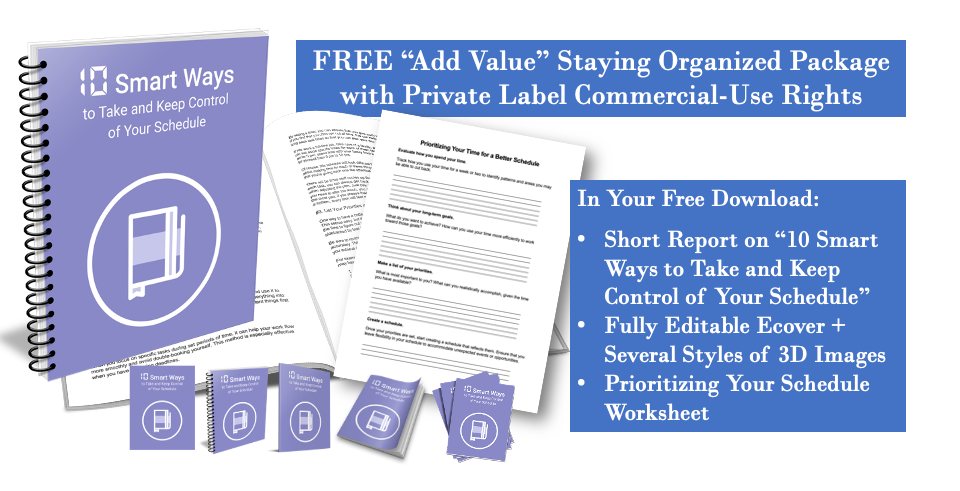 This free package includes a "10 Smart Ways to Take and Keep Control of Your Schedule" package, cover graphic and worksheet. When your customers know HOW to take control of their schedule, they'll come to you for the tools (planners, other organizational printables, etc.) to get it done.
Click here for the free Get Organized PLR package.
#4: Free Homeschooling "Add Value" PLR Package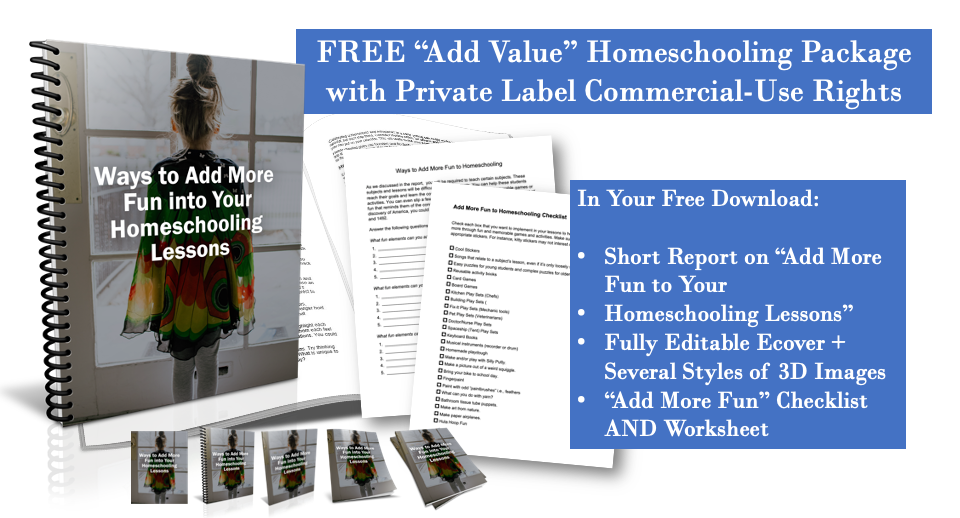 If you help parents with their homeschooling, here's a great "add value" package for you. It's free and it includes the "Add More fun to Your Homeschooling Lessons" Report, cover graphic, checklist and worksheet. When you turn a stressful experience into a fun one, your customers are going to come to you for enjoyable lesson plans and other products to help organize their homeschooling journey.
Click here to get your free homeschooling PLR
Again, those packages are totally free and yours to edit, brand, monetize and publish for your business. Be sure to check out the special offers on the thank you page as it will save you a TON on creating a done-for-you content library, so you can teach your customers to consume and collect anytime!
To your publishing success,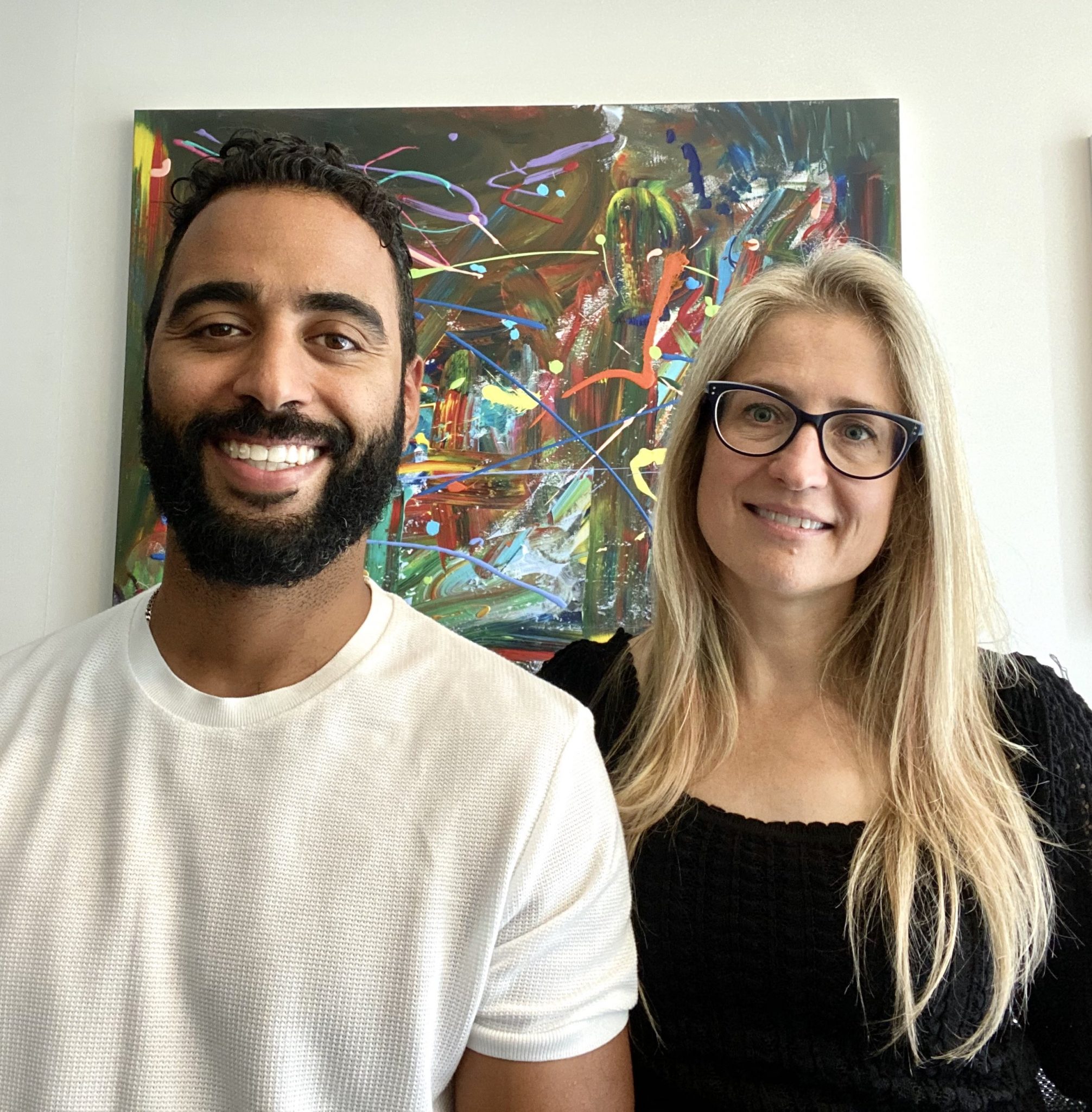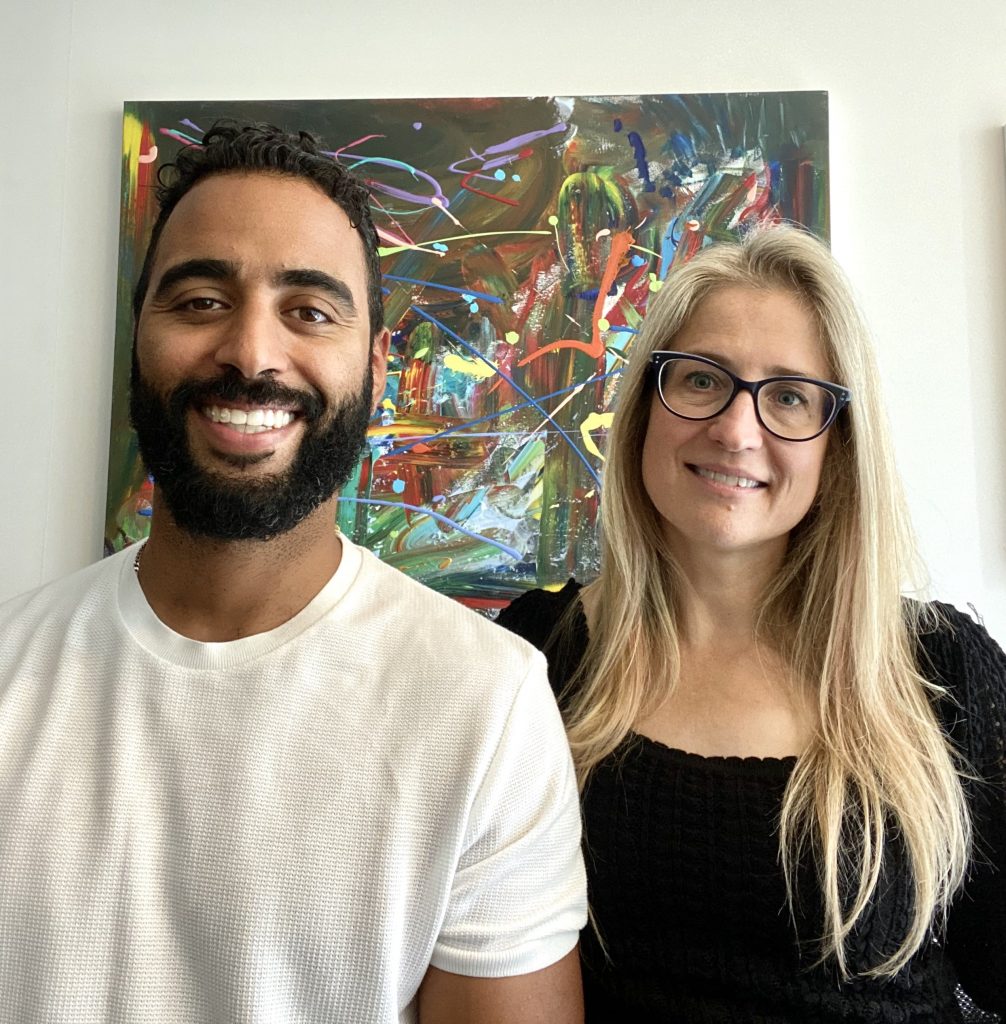 Yusef Kulan and Alice Seba
Your Partners in Easy Product Creation at EKitHub.com